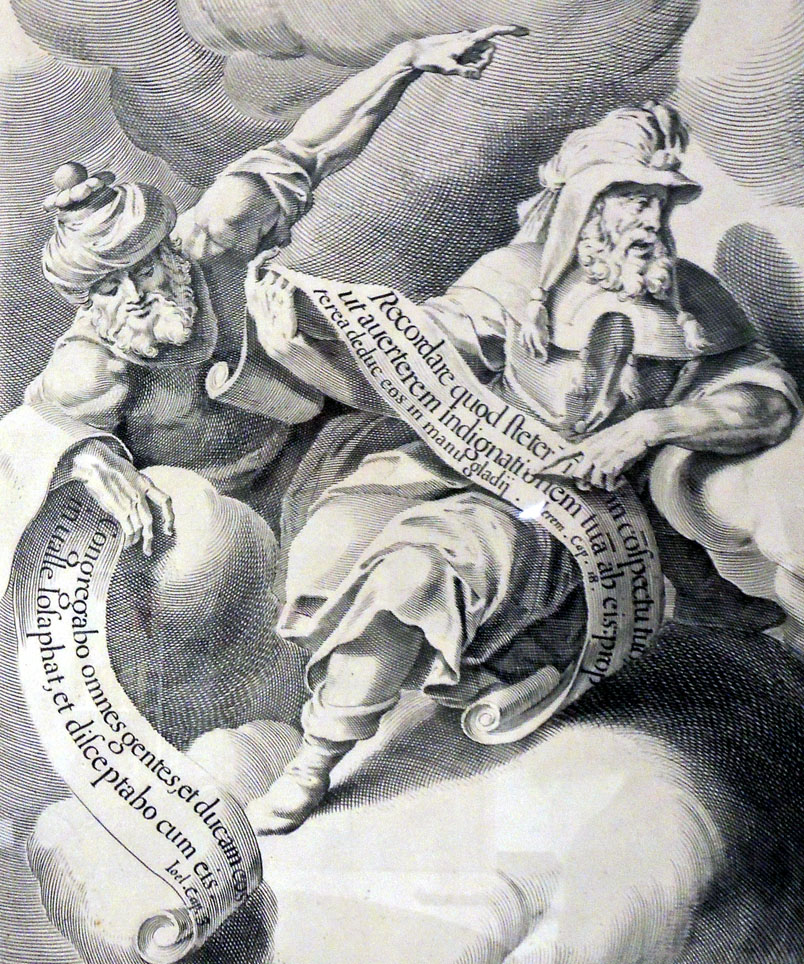 Detail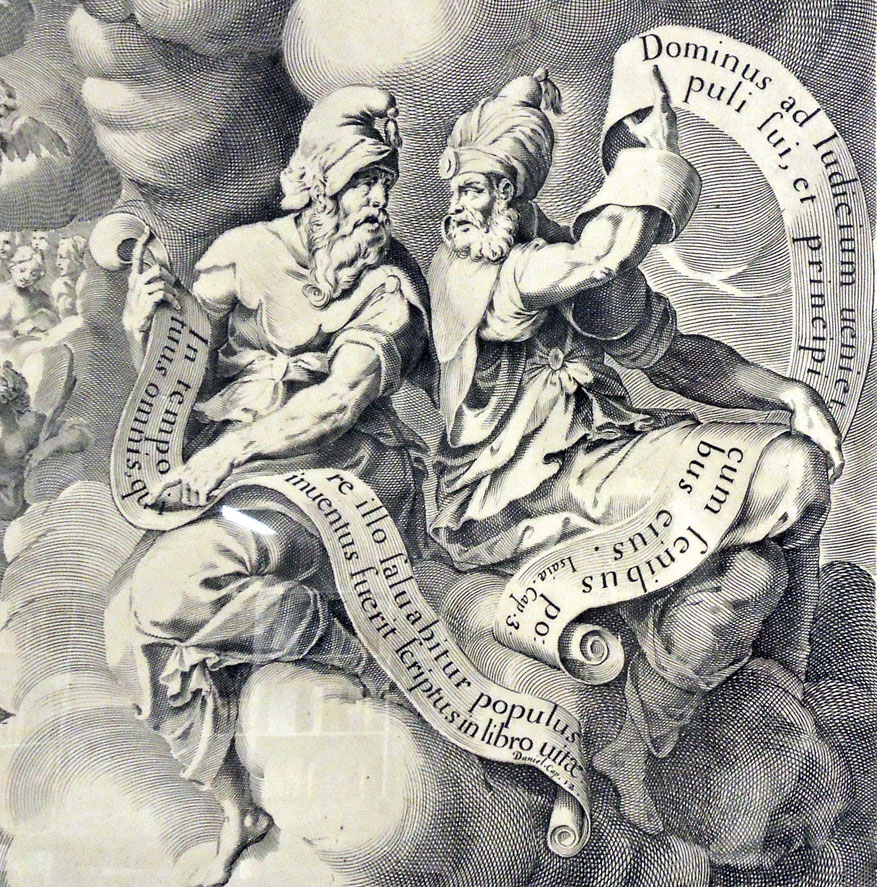 Detail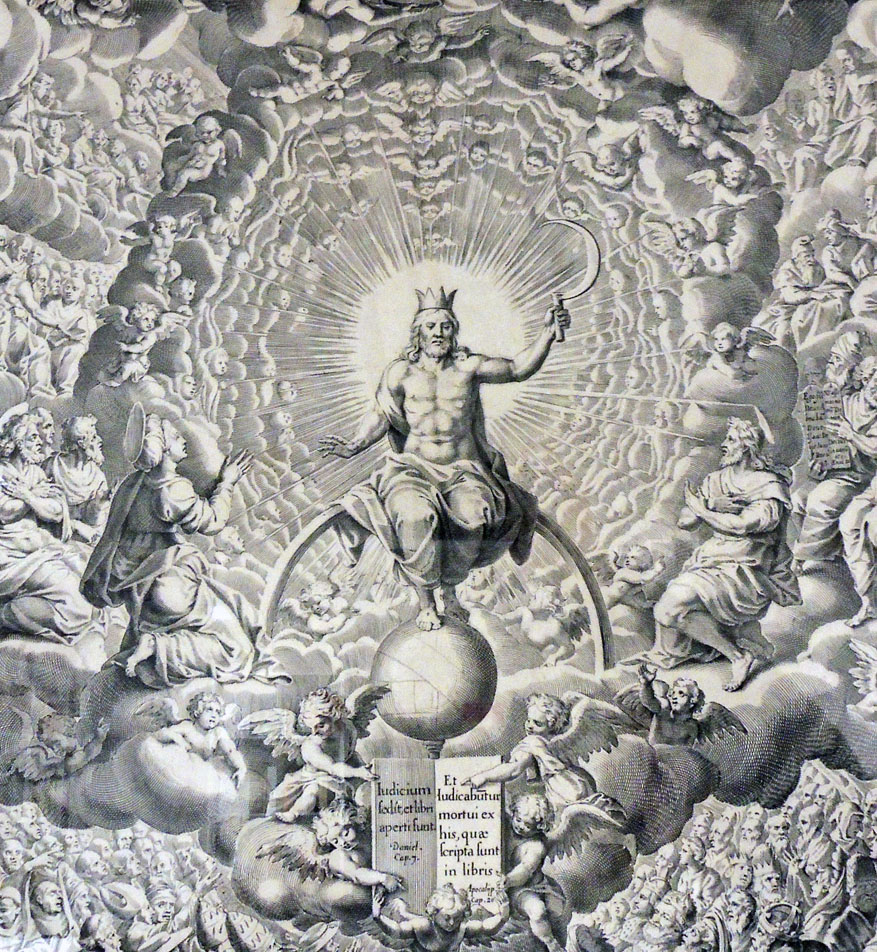 Detail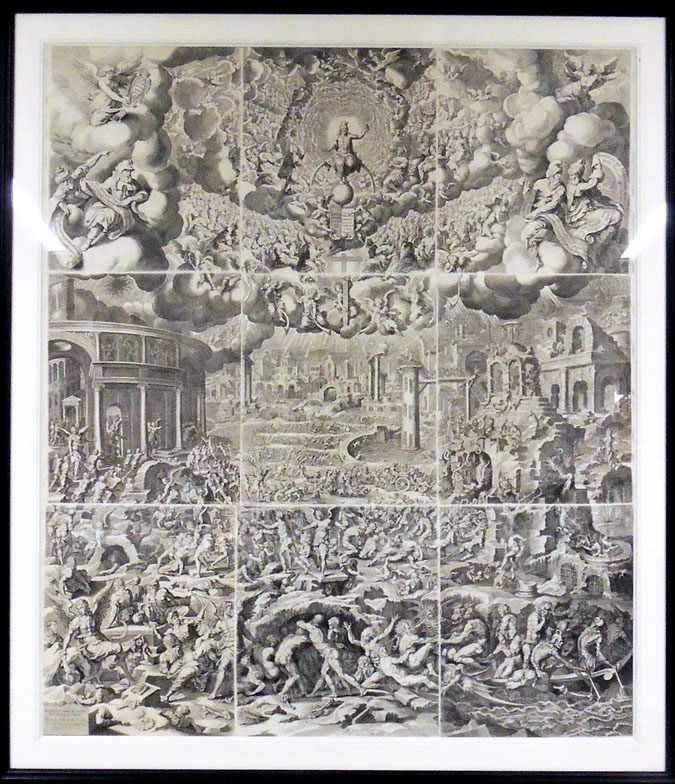 [above] Pieter de Jode I (1570–1634) after the painting by Jean Cousin the Younger (ca. 1522–1594). Iudicÿ uniuersalis paradigma Sacrae Scripturae testimonijs confirmatum = Pourtraict du Iugement Vniuersel confirmé des tesmoignaiges de l'Escripture Saincte. Engraved in 12 plates. Published in Paris by P. Drevet aux Galleries, [First issued in 1615; this impression between 1726 and 1738]. Hollstein IX.204.83. Graphic Arts Collection 2017- in process
[below] Jean Cousin the Younger, Last Judgment, ca.1585. Oil on canvas, 145 x 142 cm. Musée duLouvre, Paris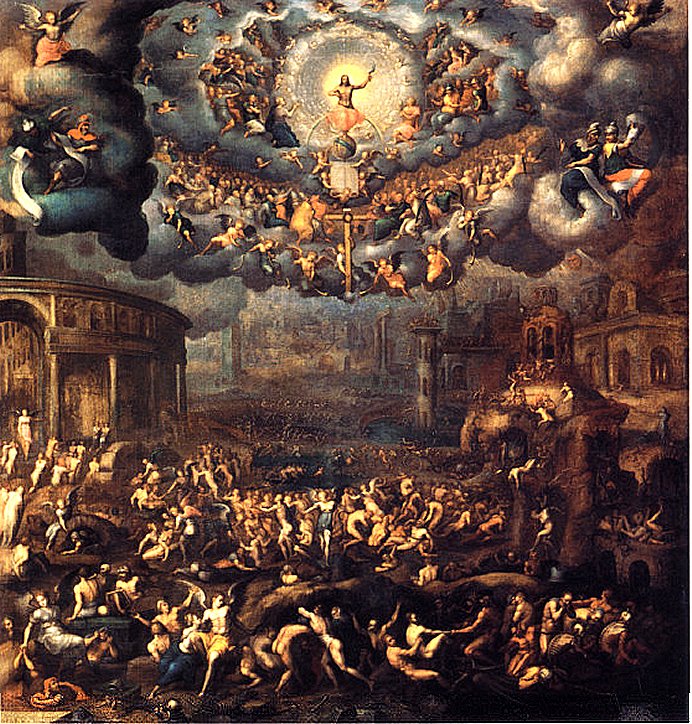 Born in Antwerp, Jode studied with Hendrick Goltzius and matriculated into the Guild of St Luke. His 12 engraved sheets (9 image and 3 text) after Cousin's Last Judgment (Louvre), were first issued in 1615, dedicated by Guilielmus Wittenbroot to King Louis XIII of France, and approved by the canon and censor Lawrence Beyerlinck of Antwerp.
The framed set of prints recently acquired by the Graphic Arts Collection was printed later from the original plates, acquired by the print publisher and graveur du Roi Pierre Drevet (1663-1738). Between 1703 and 1726 Drevet's shop was located on the rue Saint-Jacques, after which he was granted lodgings in the Palais du Louvre. Our impression is inscribed "A Paris Chez Drevet rue St. Iacques a la Nonciation Avec Privilege du Roy" in the lower center of image and dates from after 1726.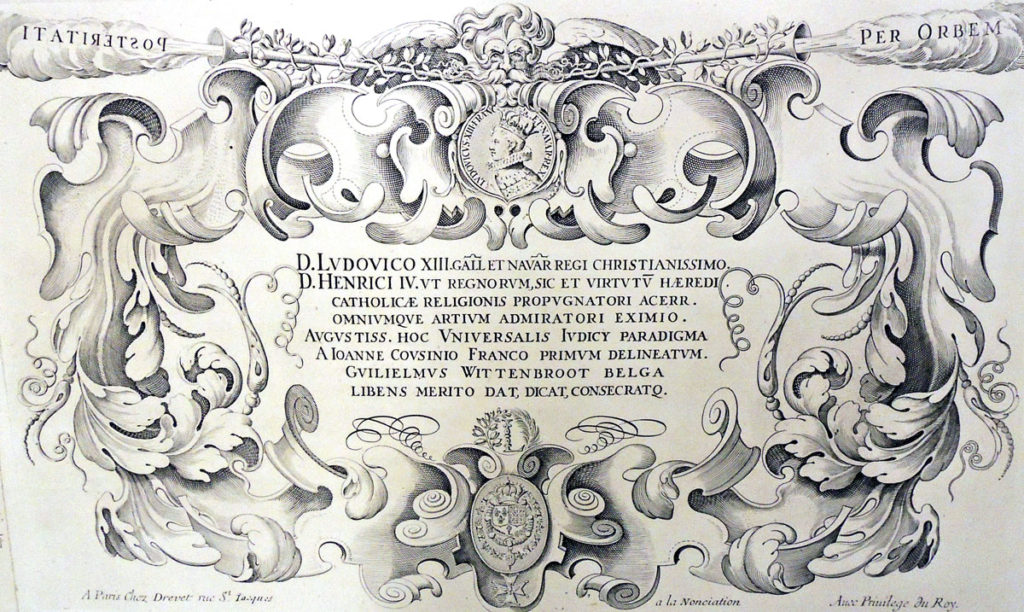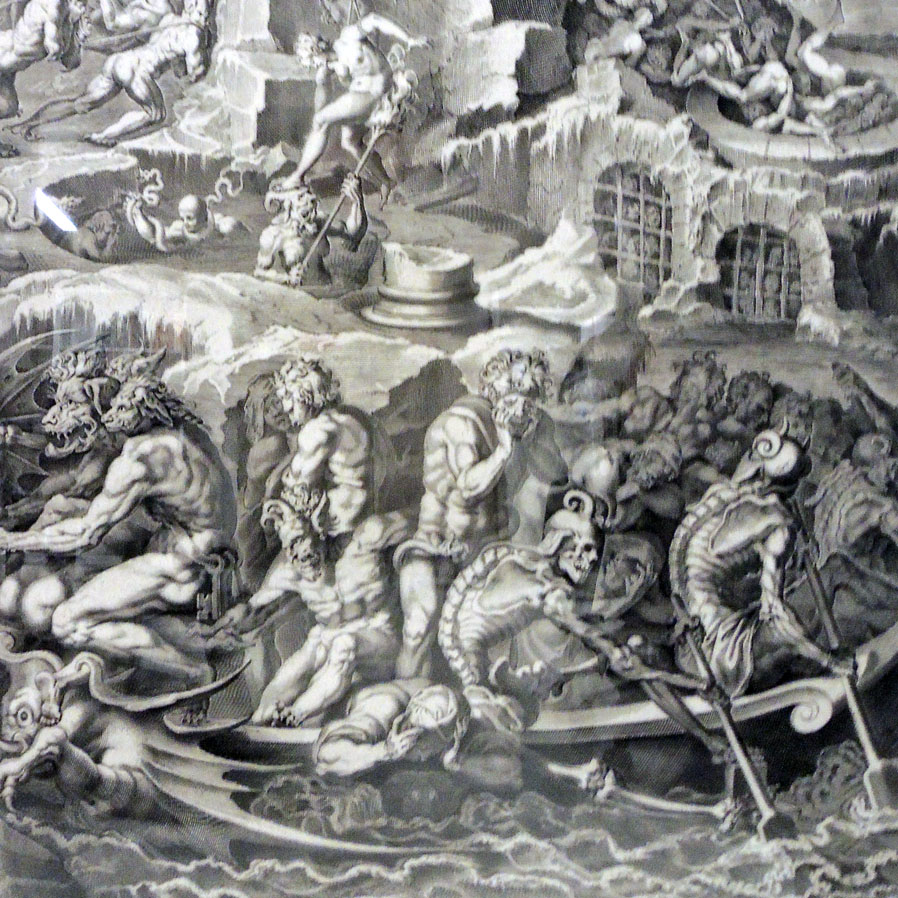 See also: Recueil des oeuvres choises de Jean Cousin, peinture, sculpture, vitraux, miniatures, gravures à l'eau-forte et sur bois, reprodutes en fac-similé par MM. Adam et St. Pilinksi, Aug. Racinet, Lemaire, Durand et Dujardin (quarante-et-une planches, dont quatre en couleurs) et publiées avec un introduction par Ambroise Firmin-Didot (Paris: Firmin Didot, Frères, fils et ct cie, 1873). Marquand Library (SA) Oversize ND553.C825 D48f
Also engraved by Pieter de Jode I: Antonio Tempesta (1555-1630), Metamorphoseon, siue, Transformationum Ouidianarum libri quindecim, æeneis formis ab Antonio Tempesta Florentino incisi, et in pictorum, antiquitatisque studiosorum gratiam nunc primum exquisitissimis sumptibus a Petro de Iode Antuerpiano in lucem editi (Amsterodami, Wilhelmus Ianssonius excudit [1606?]). Rare Books (Ex) NE662.T45 O94 1606
A previous owner of the set now at Princeton framed the 9 image plates reproducing The Last Judgment, leaving the 3 text plates in a separate mat. Other sets, such as the one in the Bibliothèque nationale de France [below] are framed with the text included.