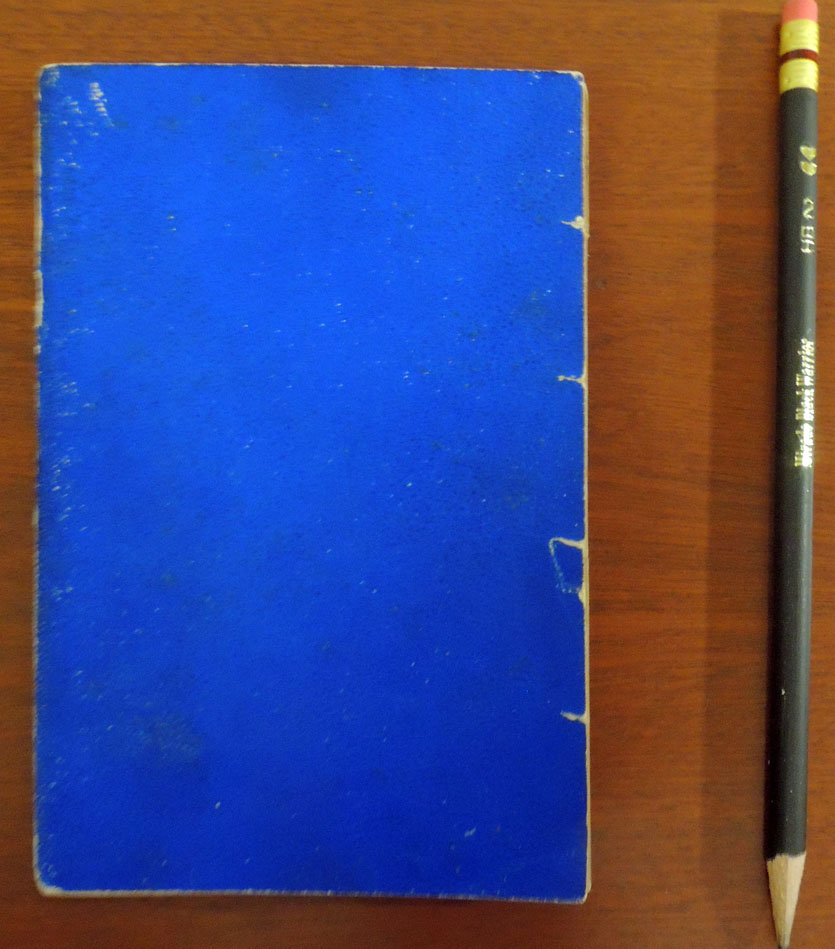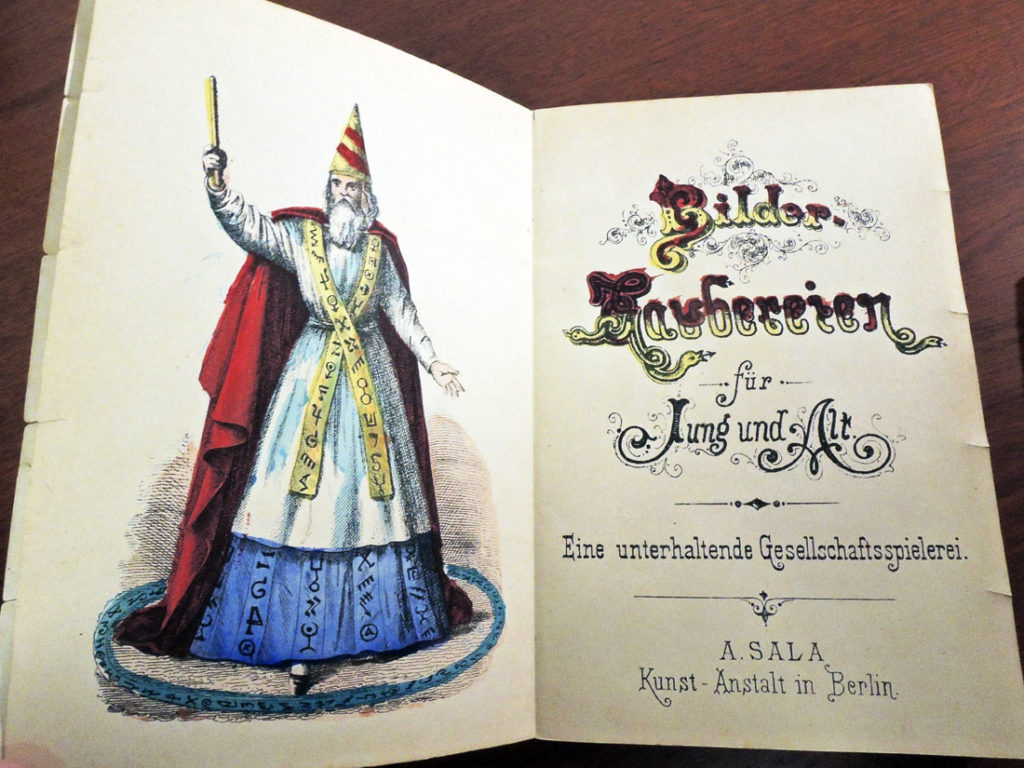 Bilder-Zauberei für Jung und Alt: eine unterhaltende Gesellschaftsspielerei [Magic Pictures for Young and Old, an Entertaining Paper Game] (Berlin: A. Sala, [ca. 1850]). Provenance: Helmut Bender (born 1925). Graphic Arts Collection (GAX) 2017- in process.
The Graphic Arts Collection has acquired a 19th-century magician's blow book. The fore-edges are tabbed, making five different sets of pictures appear or vanish by riffling the pages in different ways. It comes with the note, "With a flick of the finger, the performer can make a range of images appear and then disappear. First time round you might see farm animals, the next time round it is playing cards, paper cut silhouettes, or type specimens."
In trying to date this volume, note Antonio Vinzenz Sala's Kunst-Anstalt und Spielfabrik was founded in 1845 and one of the illustrations bears the date 1848.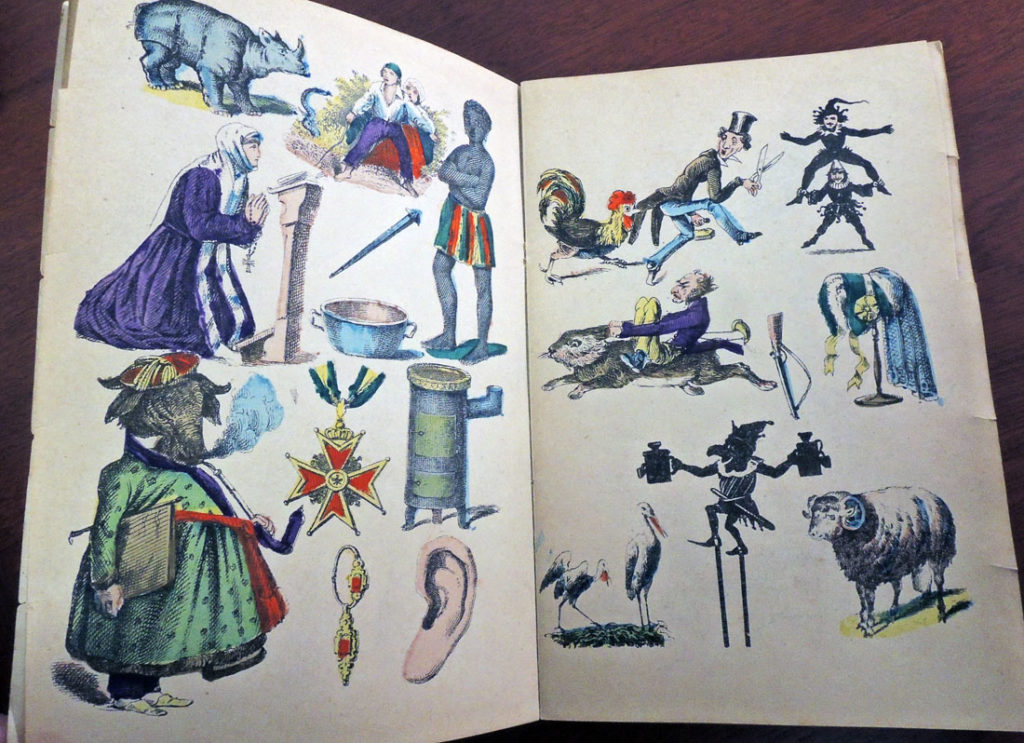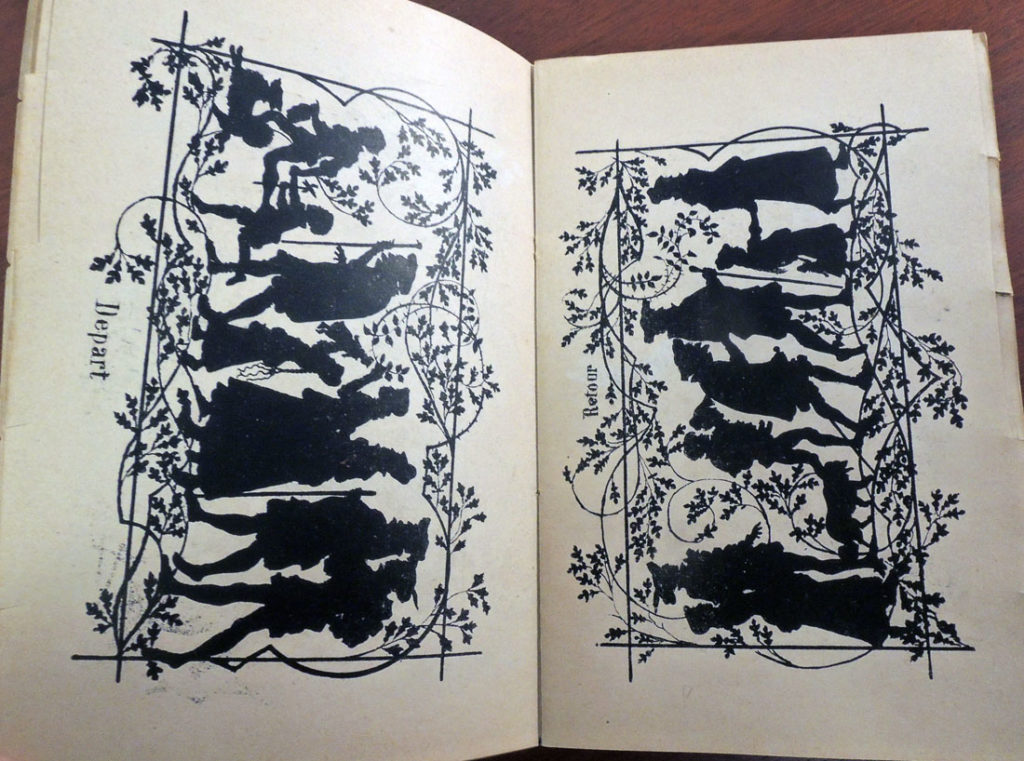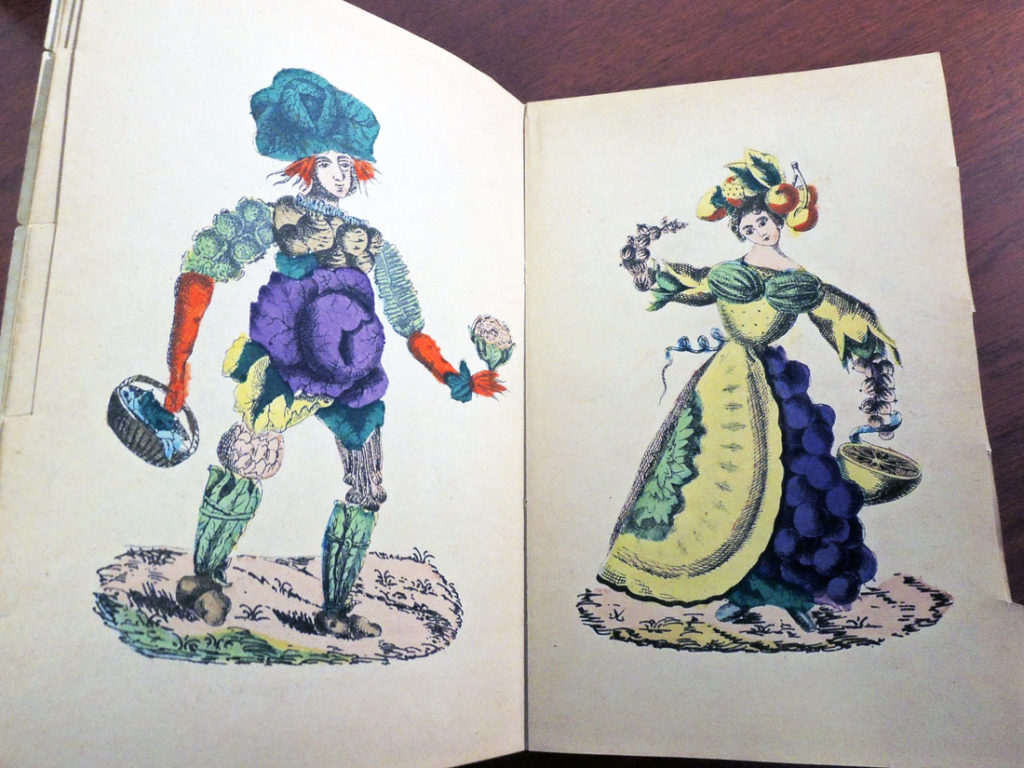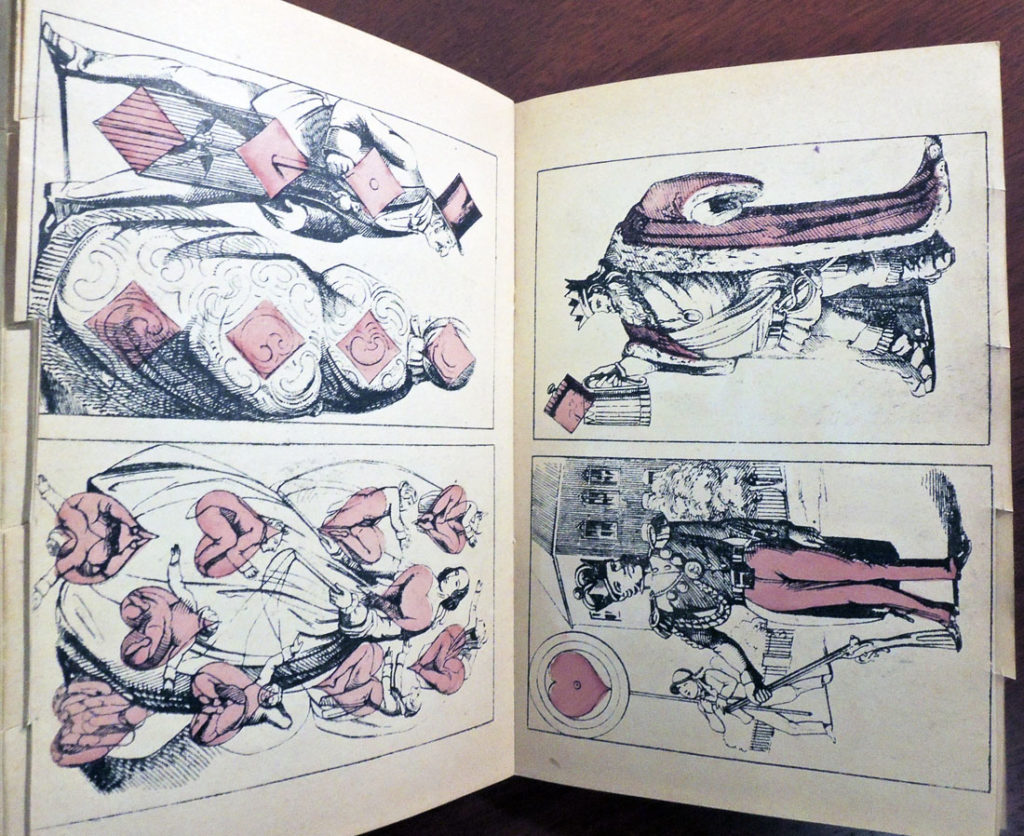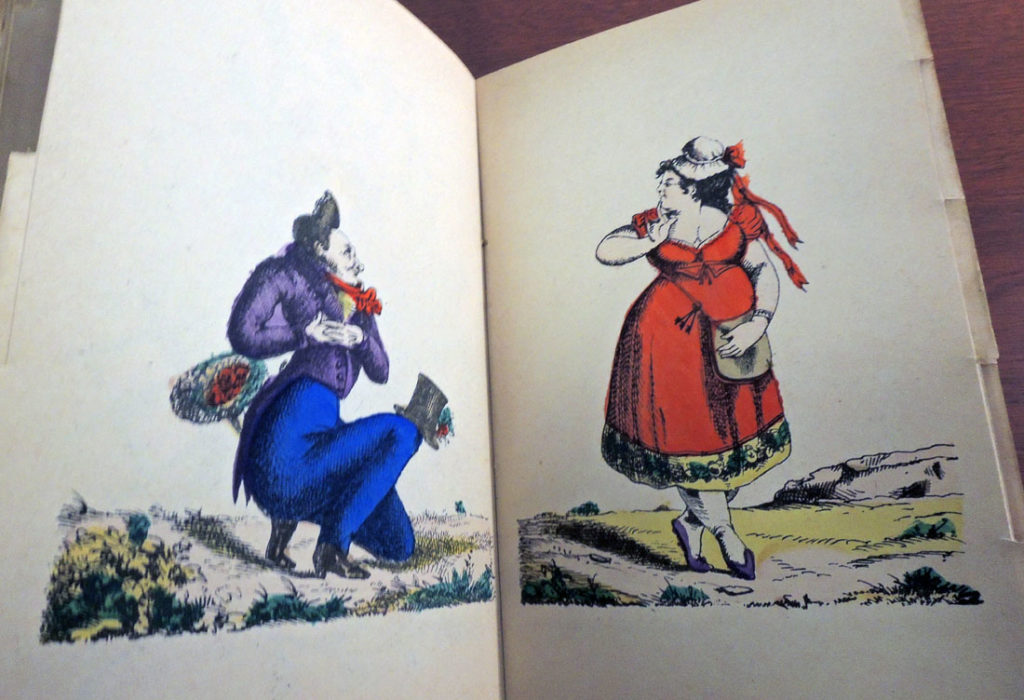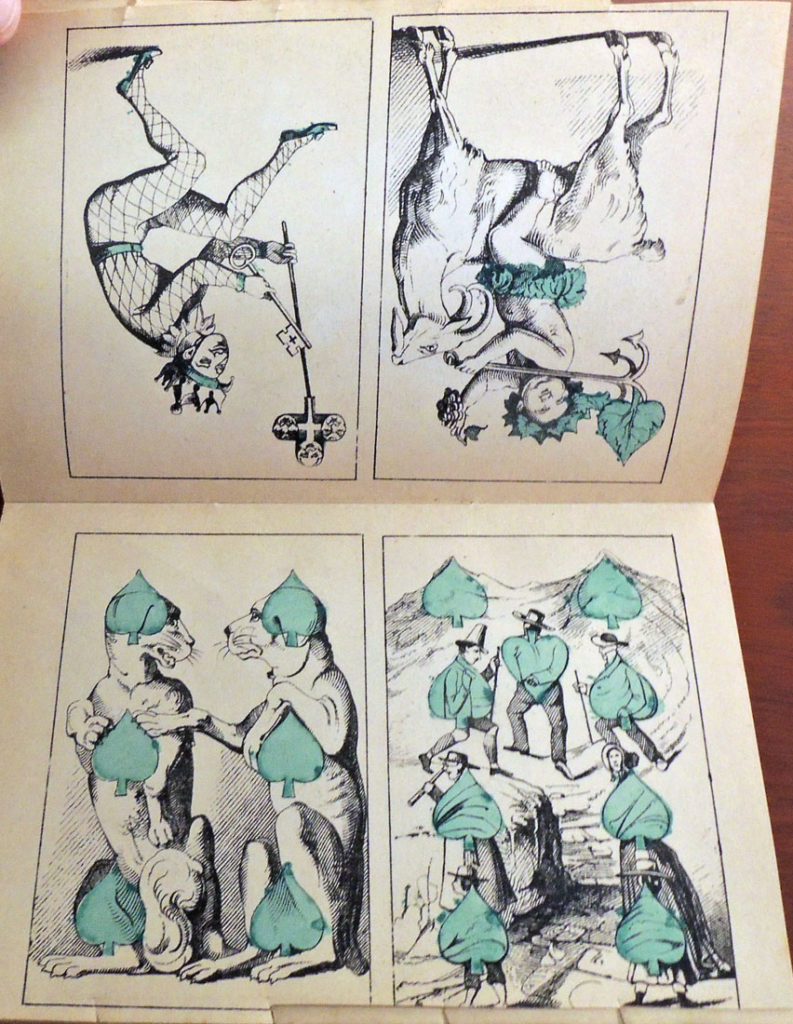 See also:
The enchanted scrap book exhibiting pictures which appear and vanish at the word of command (London. E. Wallis, Skinner Street [between 1830 and 1847?]). Cotsen Children's Library (CTSN) Moveables 19 8065
Zauber-Bilderbuch = Livre de la magie graphique = The magic picture book = Libro magico = Magyarázat ( [Germany : s.n., 18–?]). Rare Books (Ex) 2015-0871N