The Graphic Arts Collection recently acquired a small group of propaganda leaflets in English, French, German, Italian, Polish, Russian, Spanish, Burmese, and Japanese, prepared to be dropped from airplanes and hydrogen balloons during World War II. They date from approximately 1940 to 1945, some printed in color and some with illustrations. The variety of languages and messages demonstrate the use of airborne leaflet propaganda by all sides of the conflict.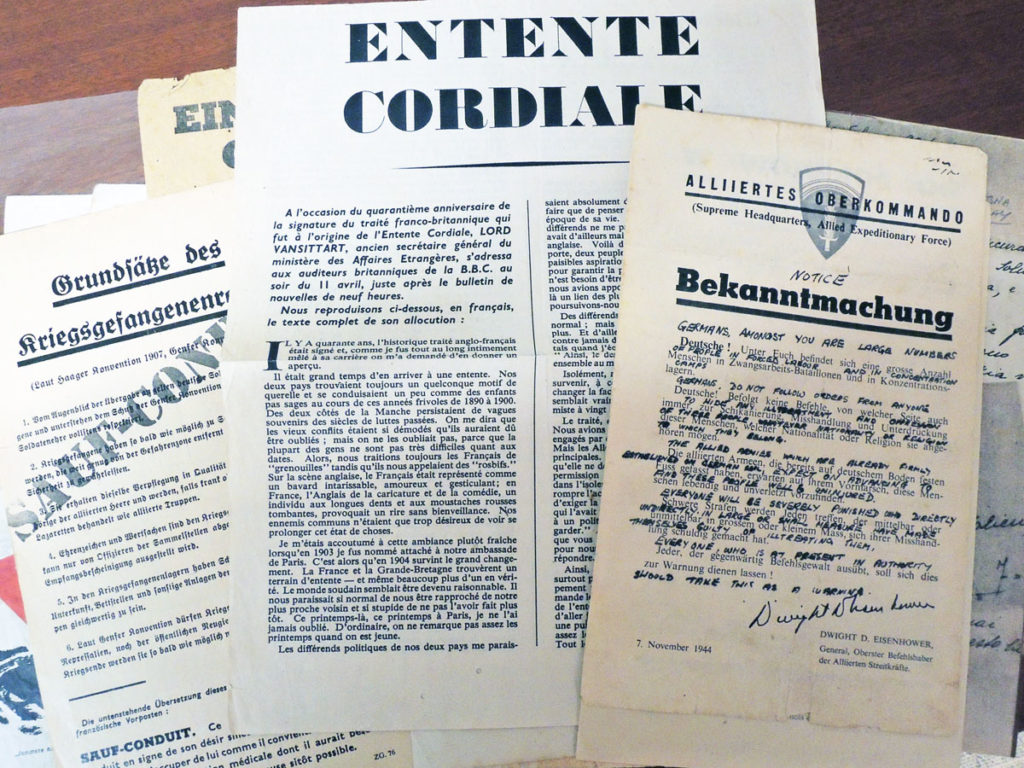 Of three English language items, two question Britain's alliance with Russia, asking "Why die for Stalin?" Another depicts a growing number of skeletons within the British army, writing "Which of you will be the last?"
There are six leaflets in French and fifteen in German, most denouncing Hitler. Several guarantee the good treatment of prisoners by the allies and list the statistics on Germans captured. An Italian leaflet claims that Italian workers working in Germany are keeping their families from misery and a Spanish leaflet warns fishermen to keep out of the restricted waters, where they are in danger of attack by the British navy. A Russian flyer promises good treatment to those that surrender and so on.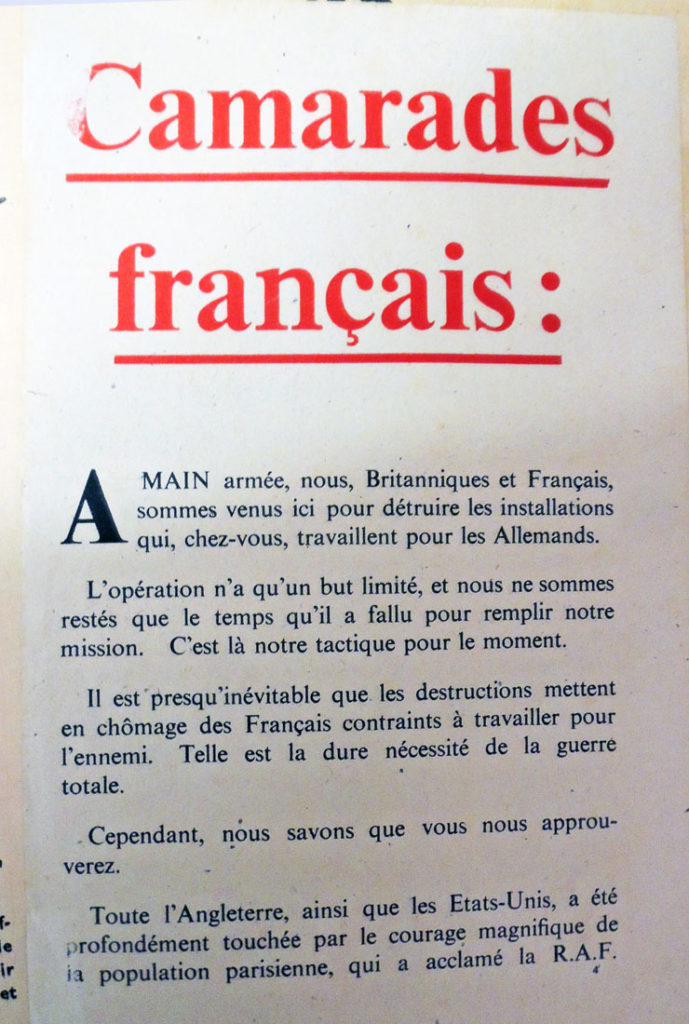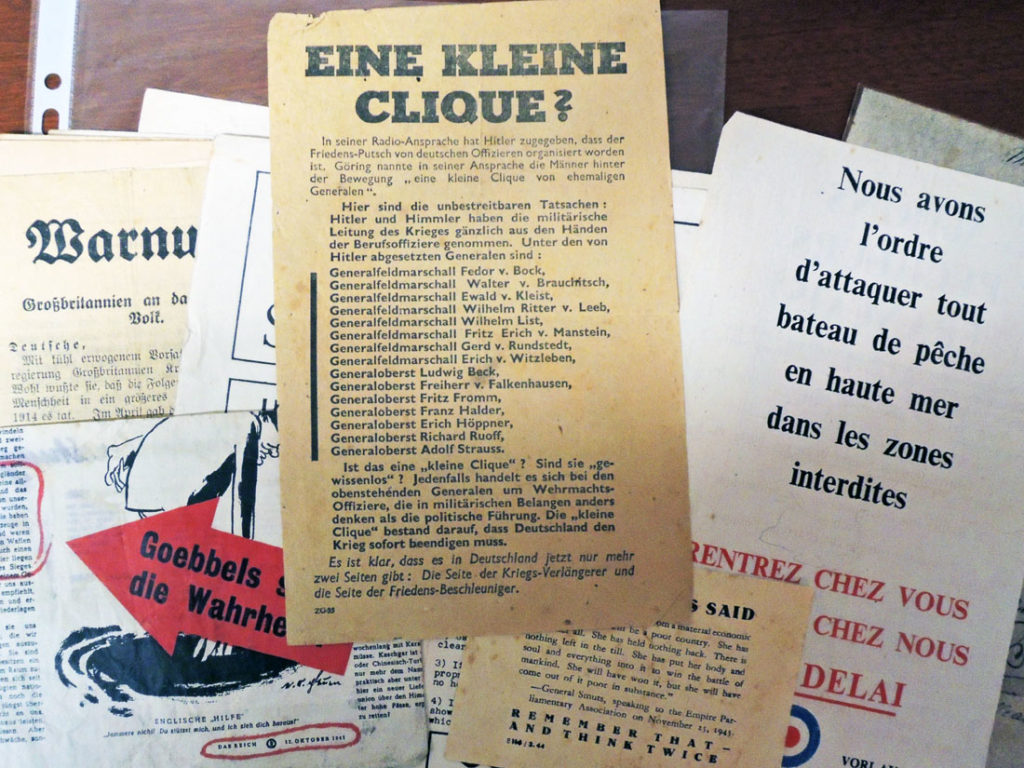 [Collection of air drop propaganda leaflets in English, French, German, Italian, Polish, Russian, Spanish, Burmese, and Japanese] ([Various places, 1940-1945]). Graphic Arts Collection (GAX) Q-000311
See also
Bernard Wilkin, Aerial propaganda and the wartime occupation of France, 1914-1918 (London; New York : Routledge, Taylor & Francis Group, 2017). Firestone Library (F) D544 .W37 2017
James Morris Erdmann (born 1918), Leaflet operations in the Second World War … ([Colorado? : s.n.], c1969). "The story of the how and why of the 6,500,000,000 propaganda leaflets dropped on Axis forces and homelands in the Mediterranean and European theaters of operations." Firestone Library (F) D810.P6 E736 1969