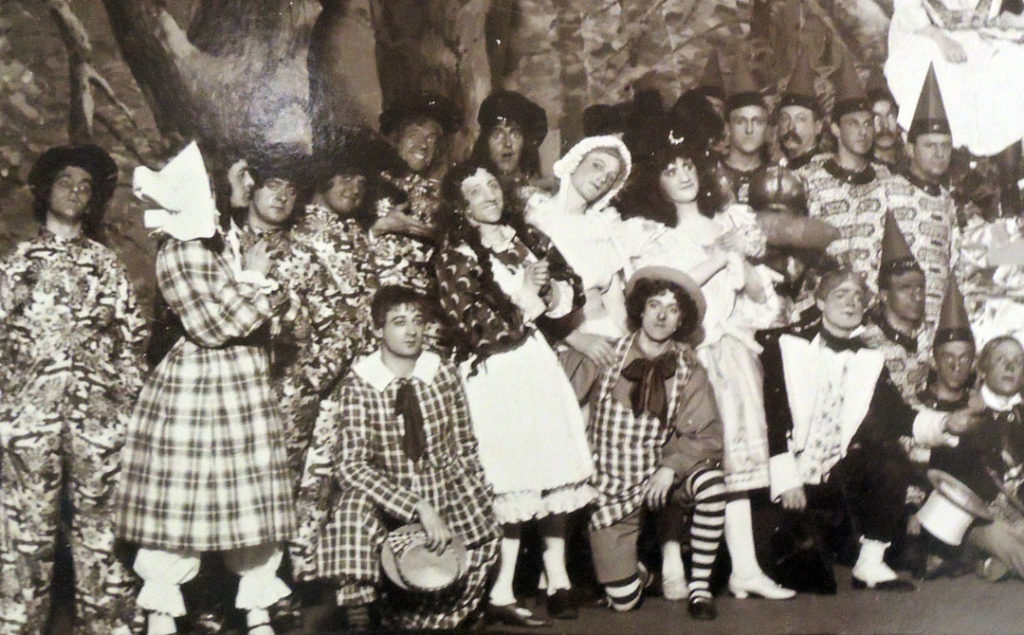 Boston's 1st Corps of Cadets, also known as the Company of Gentlemen Cadets, was chartered in 1741 (history: http://www.afcc1741.org/). In the 1890s, William Gibbons Preston (1842-1910) was commissioned to build them an armory at the corner of Arlington Street and Columbus Avenue, financed through the Cadet Theatricals, musical performances with all-male casts.
The 1897 production at the Tremont Theater was called Simple Simon, with a score by George Lowell Tracy (1855-1921) and Alfred Baldwin Sloane (1872-1926). The Boston Globe noted on January 19, 1897 that high premiums were paid for tickets.
"Society itself . . . was out in force at the Tremont theater yesterday afternoon at 1.30, when the auction sale of seats for "Simple Simon," this year's Cadet theatricals, opened for the first two performances . . . . There were fully 300 people in attendance, including many of the best-known professional and business men of Boston, together with a goodly sprinkling of the cadets themselves, a dozen or more speculators and quite a number of "proxies." …The sale lasted from 1.30 o'clock to 5, when, according to the figures of manager Seymour and his associates, a total of nearly $4000 was represented for the opening night alone."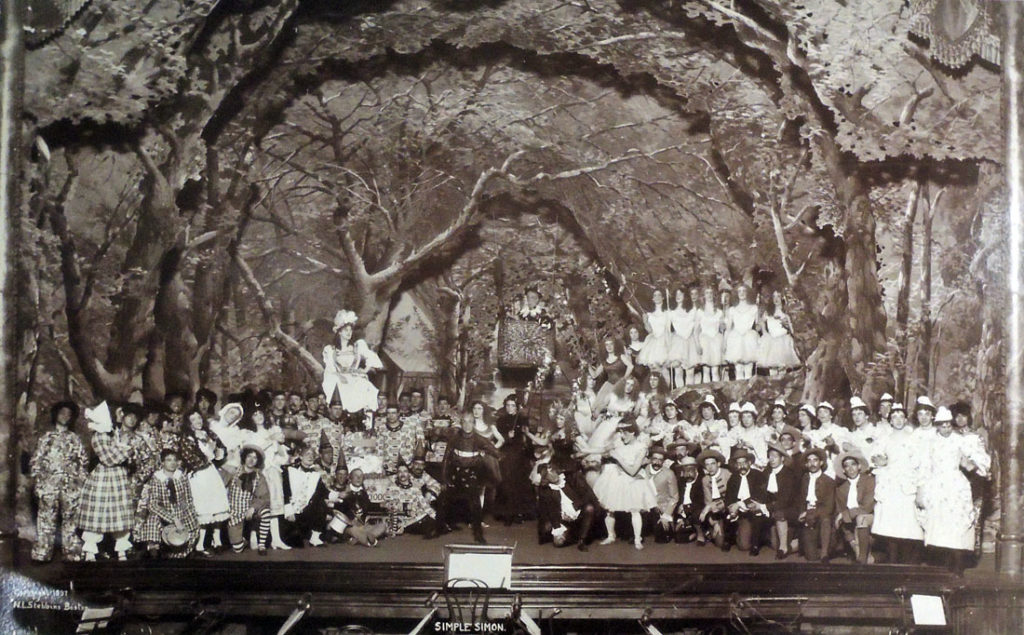 This photograph was taken by Nathaniel Livermore Stebbins (1847-1922), a member of the Boston Yacht Club and author of several books on sailing, including American and English Yachts. Illustrated by the photogravure process, plates from the Press of Lithotype Printing and Publishing Company, Gardner, Mass. (New York: Scribner's Sons, 1887).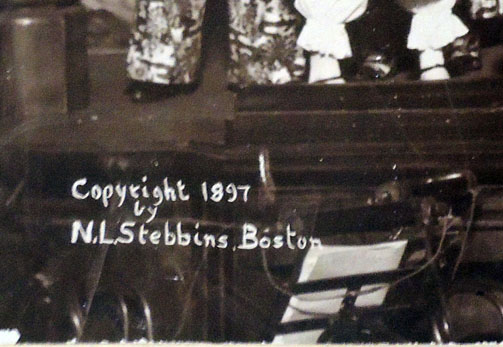 "Norman White, who had been active in the Pi Eta shows while at Harvard, played the lead role, making his entrance on a bicycle in a costume so loud that the orchestra cannot be heard when he has it on, and so bright that the electric lights can be turned off and no one notice it."– Anne Alison Barnet, Extravaganza King: Robert Barnet and Boston Musical Theatre (2004).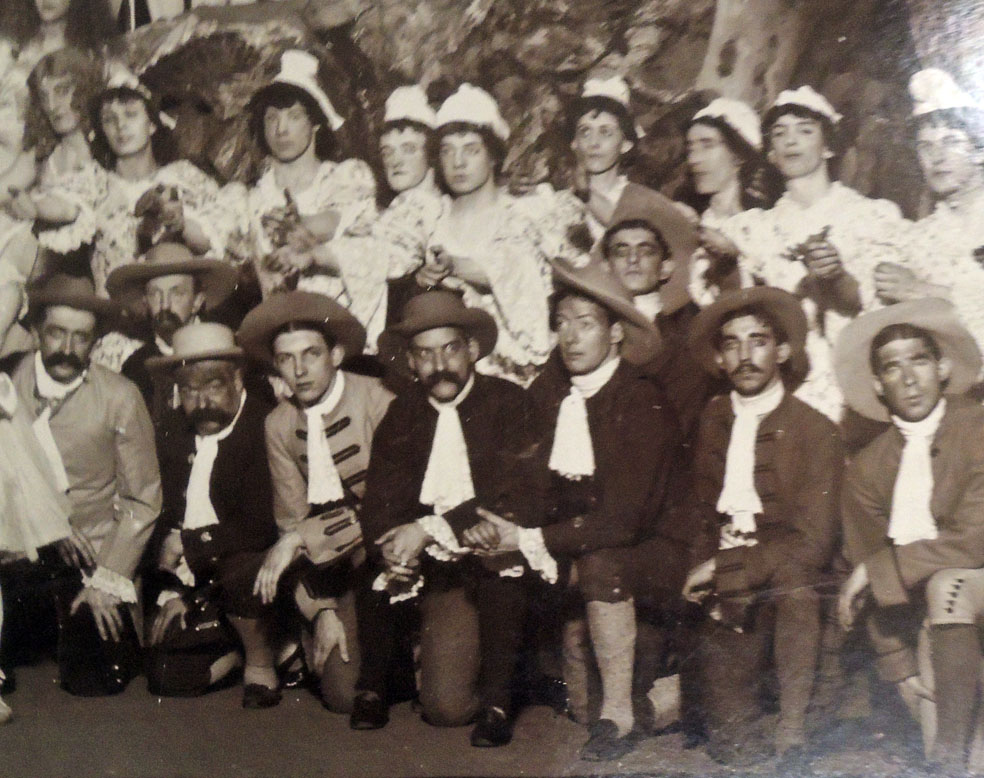 Nathaniel Livermore Stebbins (1847-1922), Simple Simon, 1897. Gelatin silver print. GA 2013.00503.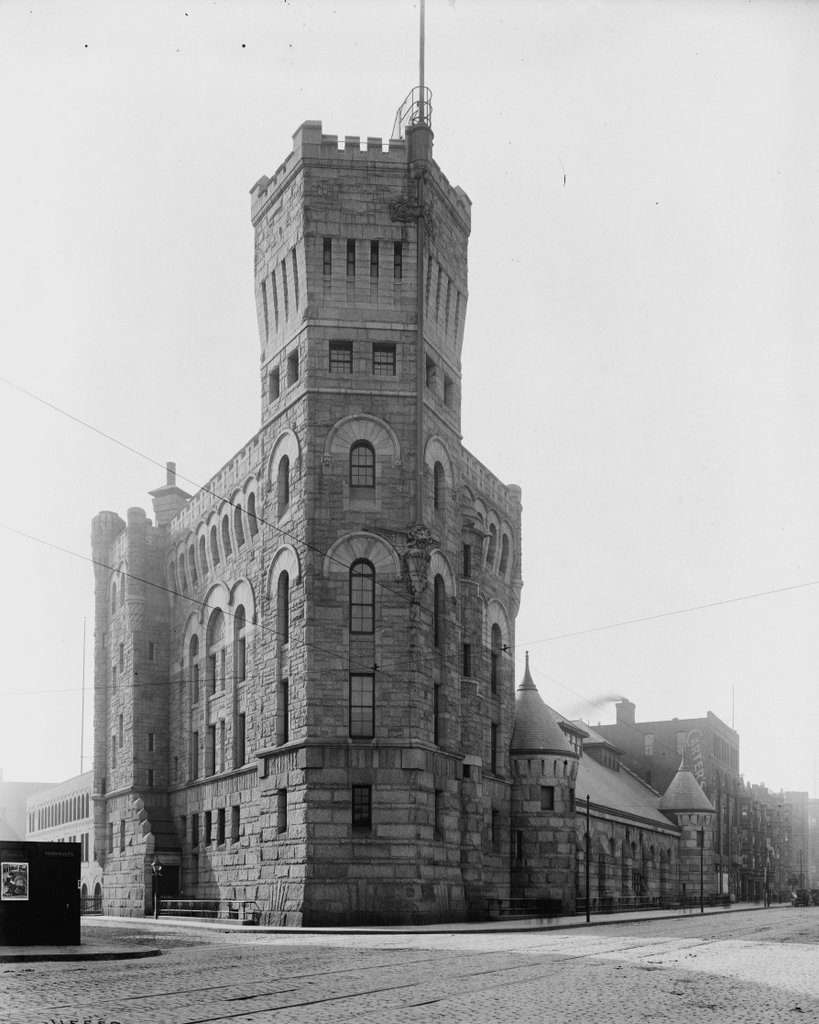 Image courtesy of the Library of Congress, Detroit Publishing Company Collection.