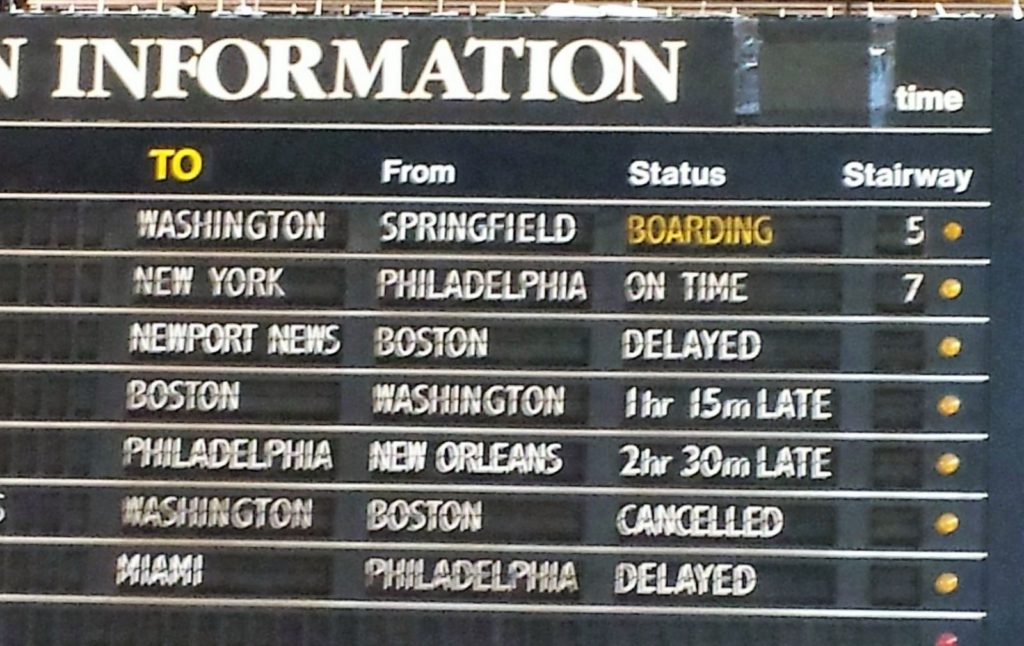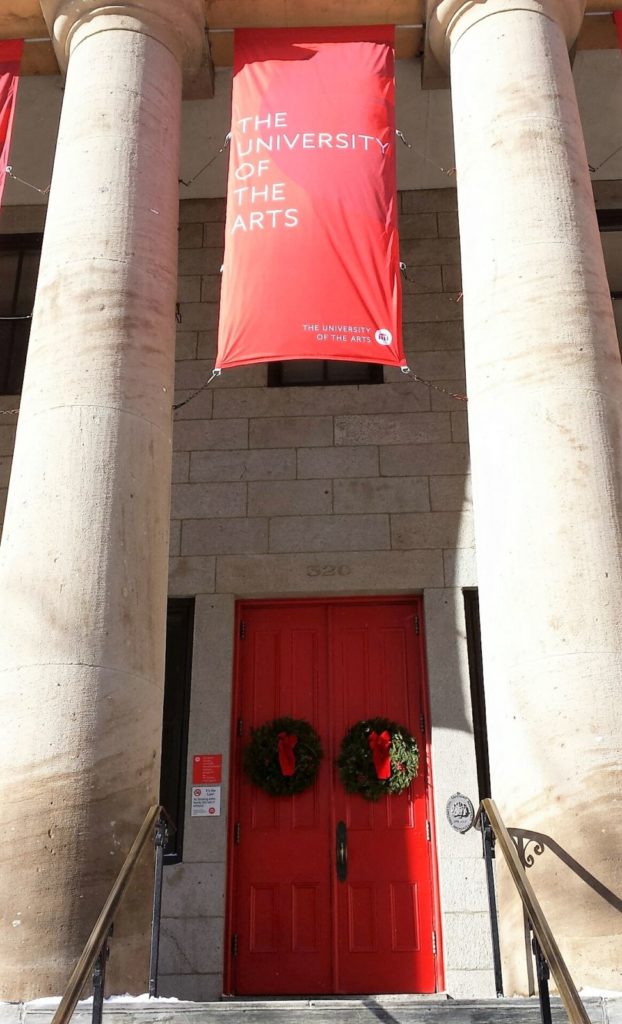 Congratulations to all the members of the College Book Art Association (CBAA) who made it to the national conference this weekend: "Collective Relevance: The Reciprocity of Art and Artifact" https://www.collegebookart.org/Philadelphia. Several panels have been rescheduled and tomorrow will be another full day if you can still make the trip.
The entire 67 page program can be downloaded here, including information on our 2018 Board of Directors and Officers. This weekend's meeting will include both a silent and live auction, with books donated by CBAA members. The Emerging Educator Award and the Distinguished Career Award will be announced tomorrow evening.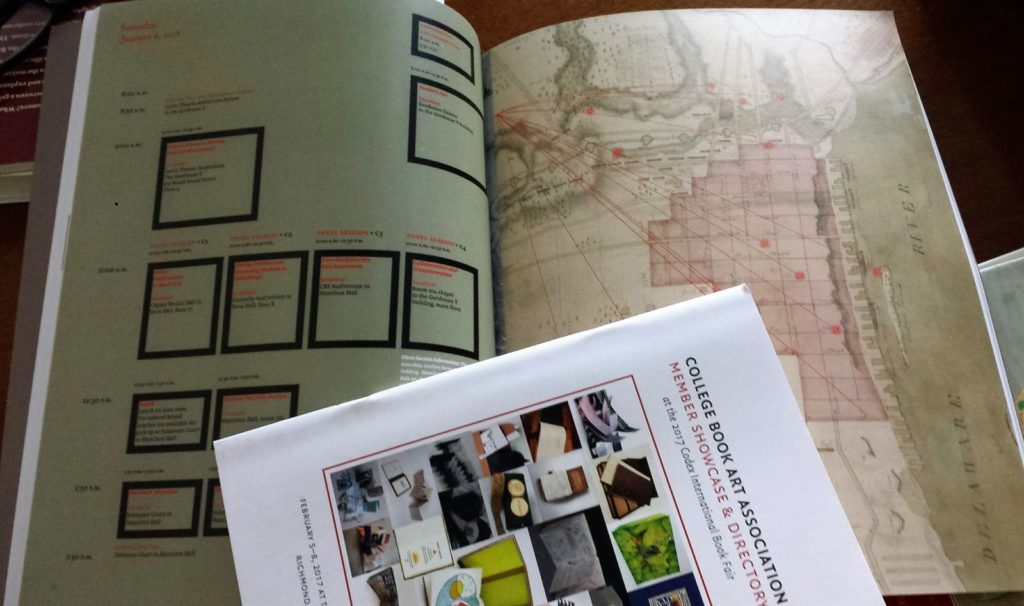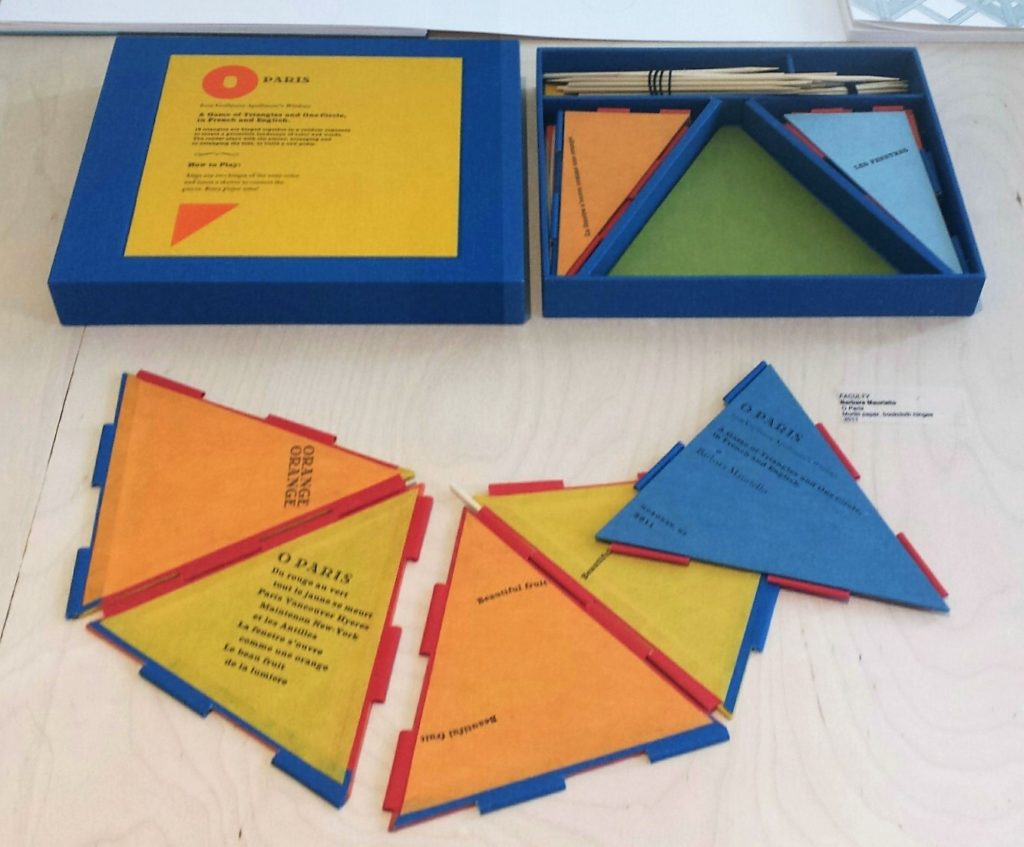 A vendors' fair has already begun, featuring a variety of book art-related tools and materials available for sale. Above is Paris by Barbara Mauriello, part of the exhibition of work by the faculty of the University of the Arts, on view during the conference. Other workshops and events are being posted on Twitter and Facebook as the days go on.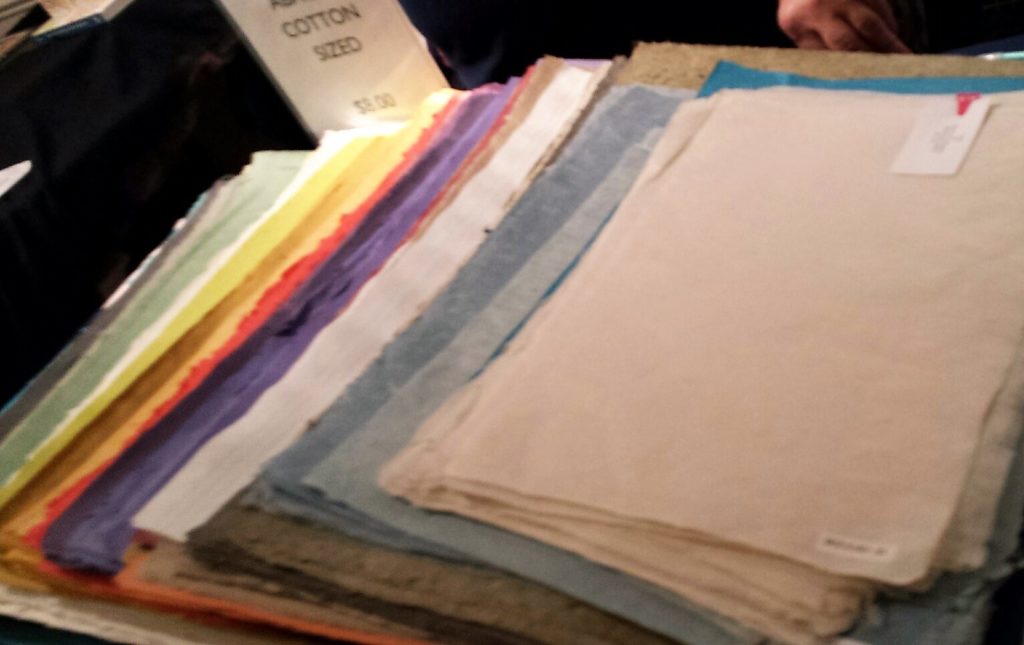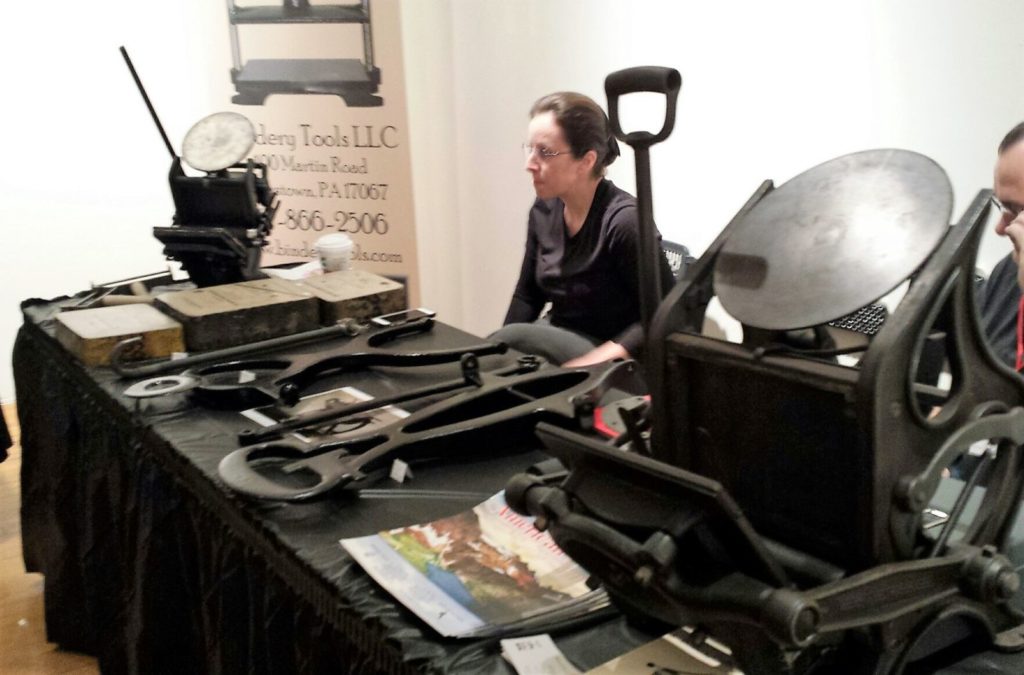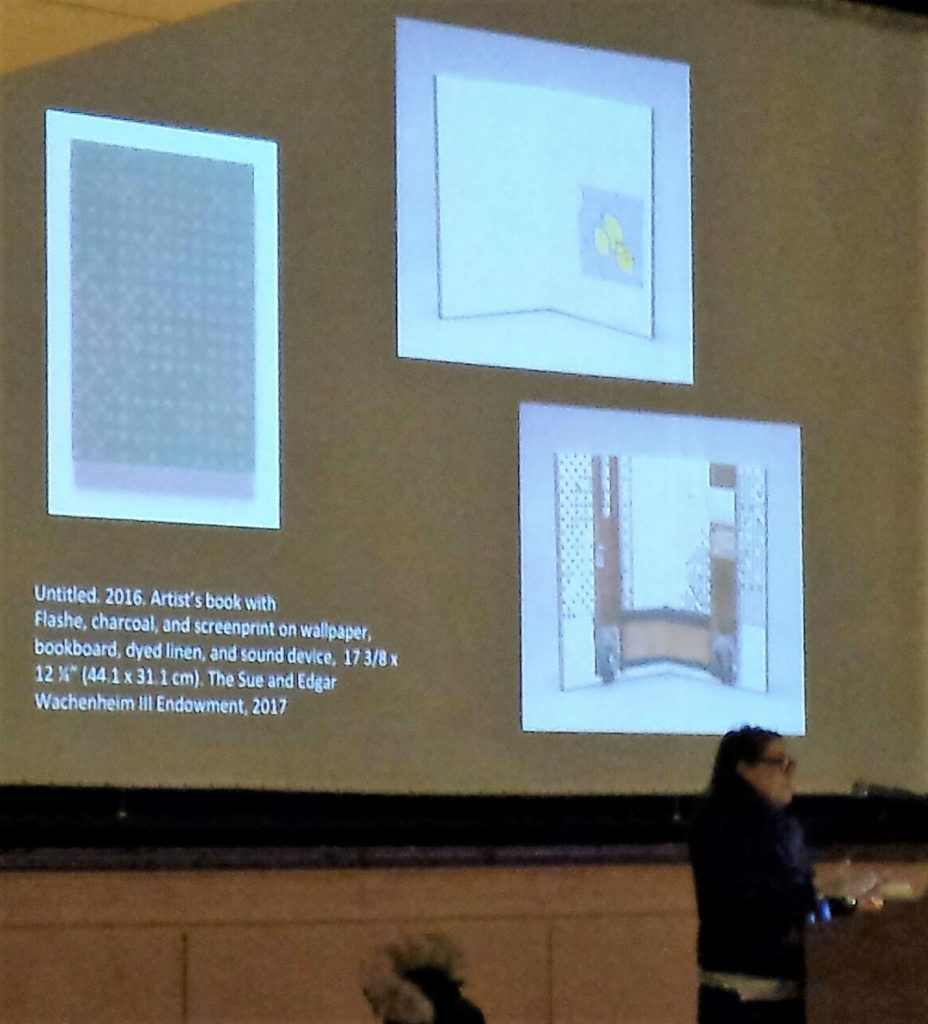 Friday morning began with a lecture from Sarah Suzuki, Curator, Department of Drawings and Prints, Museum of Modern Art. Suzuki presenting highlights from the Museum's 90 years of collections prints and printed books.
Many had been featured in her exhibitions over the last ten years, including Soldier, Spectre, Shaman: The Figure and the Second World War (2015-16); Scenes for a New Heritage: Contemporary Art from the Collection (2015-16); Jean Dubuffet: Soul of the Underground (2014-15); The Paris of Toulouse-Lautrec: Prints and Posters (2014-15); Wait, Later This Will All Be Nothing: Editions by Dieter Roth (2013); Printin' (2011) with the artist Ellen Gallagher; 'Ideas Not Theories': Artists and The Club, 1942-1962 (2010) and Rock Paper Scissors (2010) with Jodi Hauptman; Mind & Matter: Alternative Abstractions, 1940 to Now (2010); and Wunderkammer: A Century of Curiosities (2008).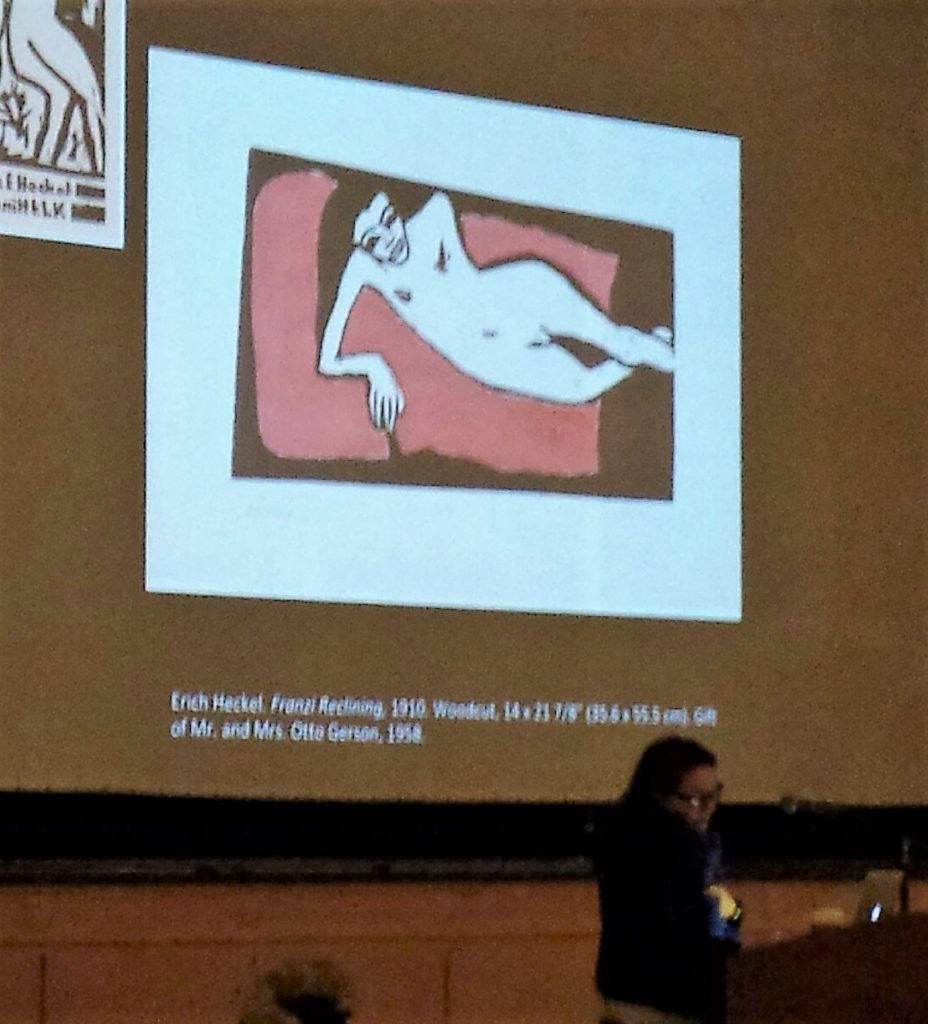 The CBAA Journal: Openings: Studies in Book Art, is now open access. Our most recent issue, Volume 3, Number 1 (2017)  can be accessed by clicking here.