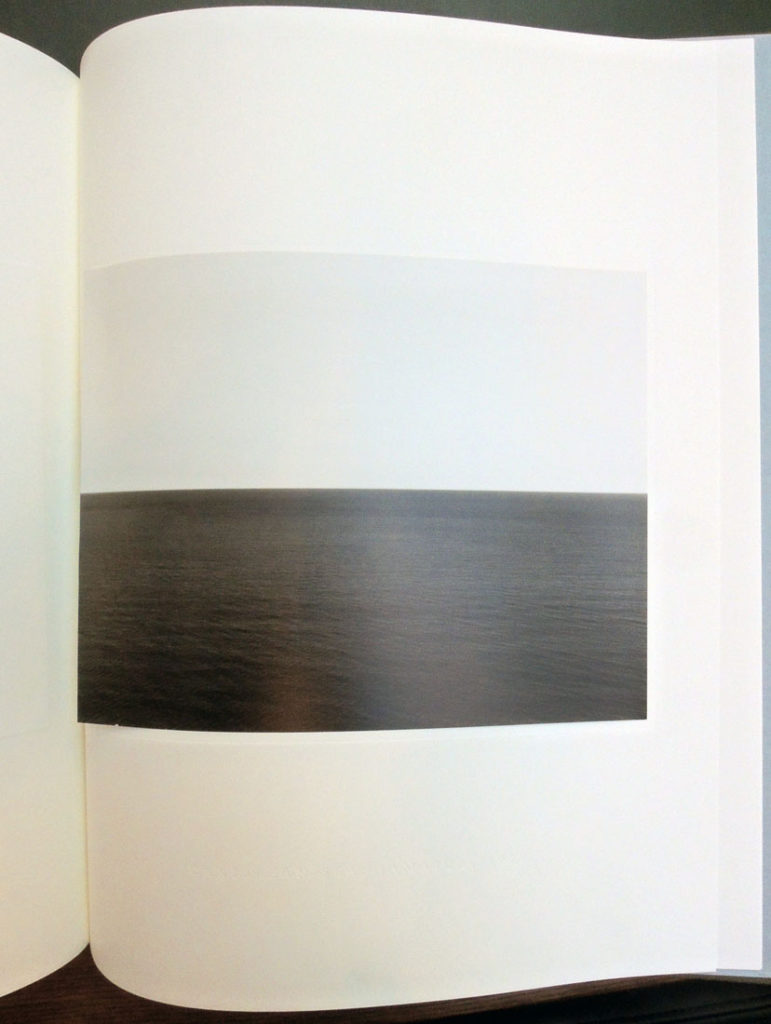 When The Long Never arrived yesterday, there was a brief moment of uncertainty as to whether we had received a book without the promised story by Jonathan Safran Foer. A jump to the colophon provided the note, "Foer's text was printed in the debossed image areas using a lithograph printing press. All plate images were scanned and separated using tritone separation. Plates were printed using tritone lithograph printing on Phoenix Motion Xantur 115 g/sm paper, trimmed and hand-tipped into the debossed image areas."–Colophon.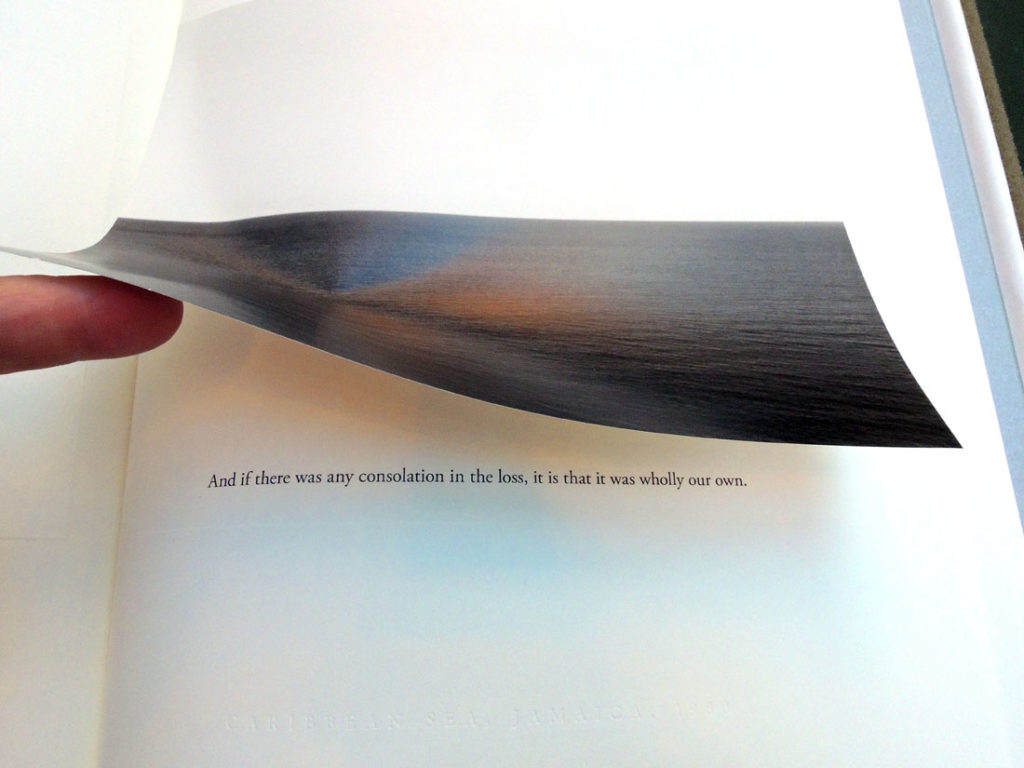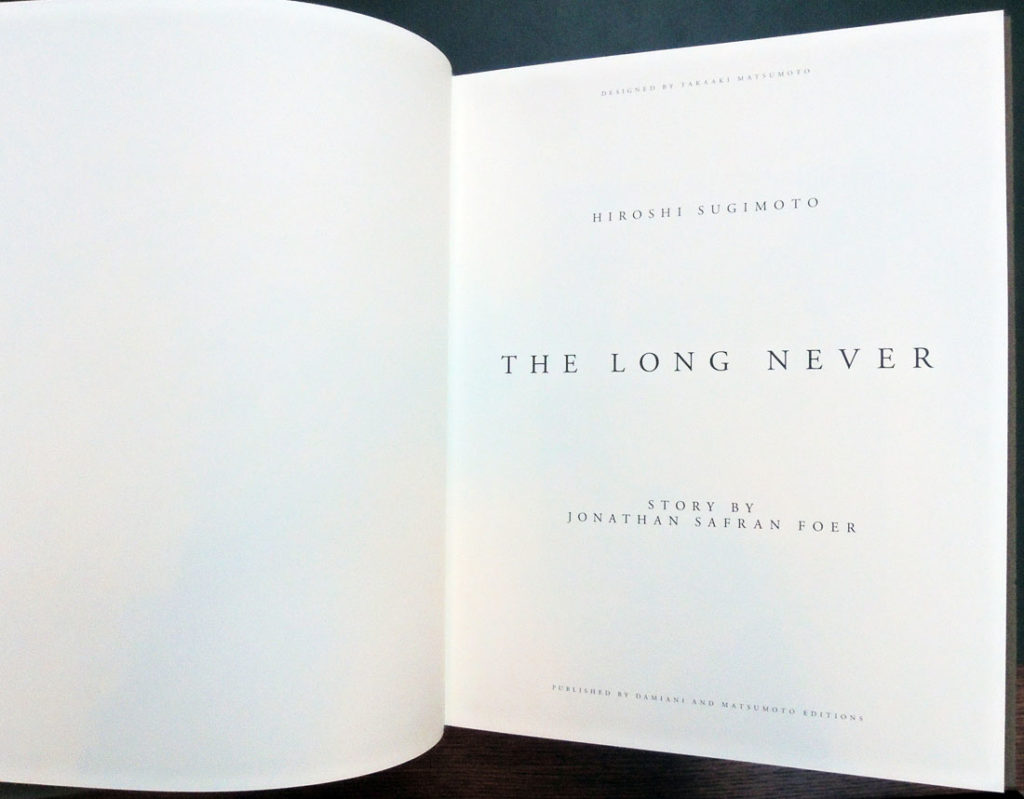 Hiroshi Sugimoto, The Long Never; story by Jonathan Safran Foer; designed by Takaaki Matsumoto ([New York: Matsumoto Editions, 2014, New York: Matsumoto Editions]). Copy 215 of 360. Graphic Arts Collection.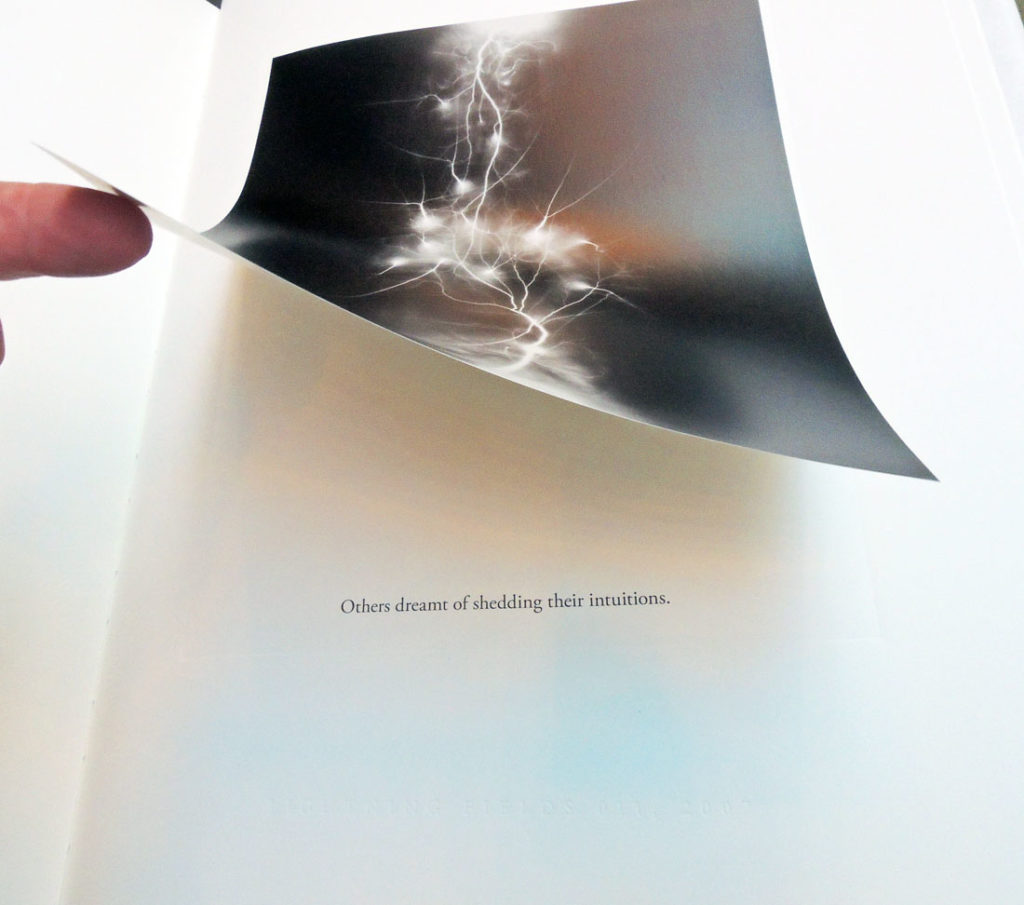 We are fortunate to have acquired number 215 from the first edition of 365 copies, which we understand is now sold out. Along with Foer's story, the special edition book presents sixty-five prints by the Japanese photographer and architect Hiroshi Sugimoto.
Press copy for the book says, "The sequence of images in this book conjures a natural history of the planet, perhaps even one untouched by humans. The black-and-white photographs are hand-tipped onto the pages of the book, which is wrapped in silk cloth. Celebrated author Jonathan Safran Foer has written an original story for this book. Foer's text sits on the page underneath each artwork, so the reader must lift up each photograph in order to read the story."