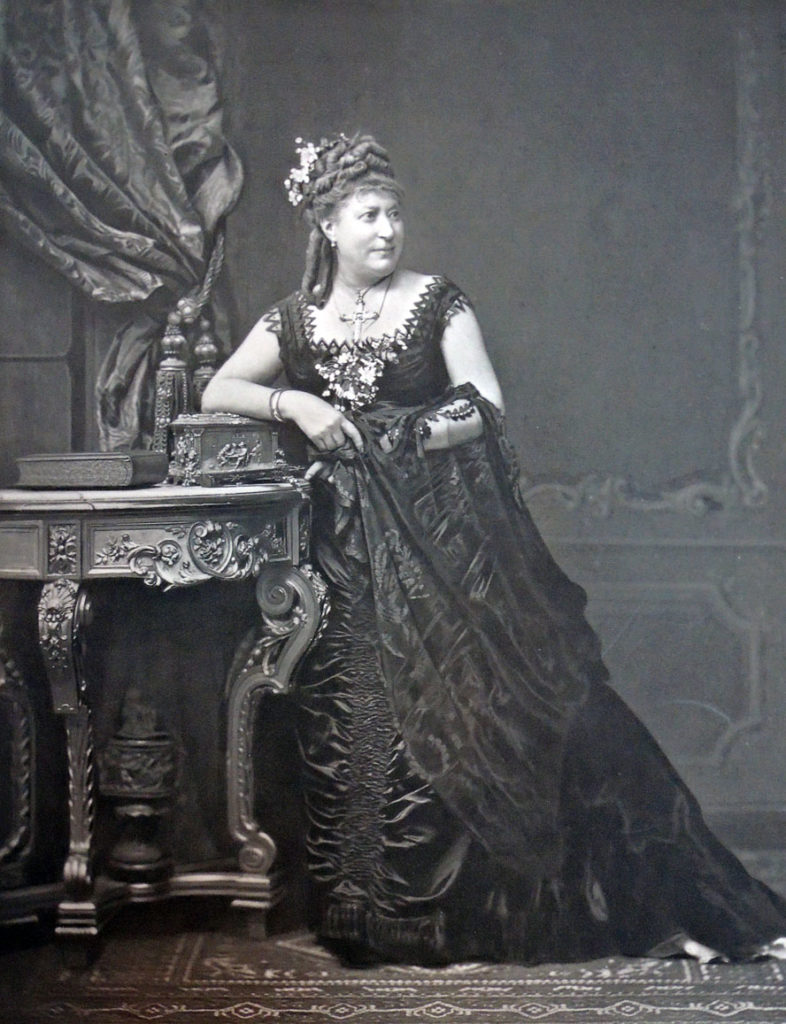 Arsène Houssaye (1815-1896), La Comédie française 1680-1880 ([Paris: L. Baschet, 1880]). 38 portraits, engraved and photogravure. One of 400 copies. ReCAP Oversize 32261.479.3f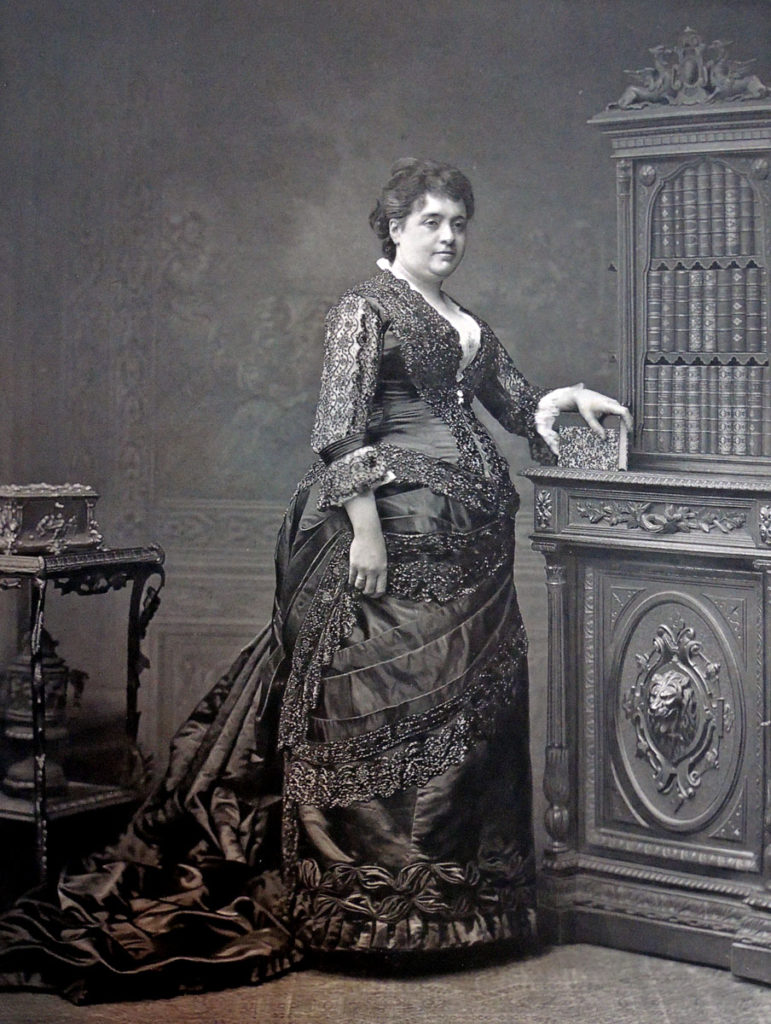 Henri Rousselon (1822-1902) joined the Parisian art publishers Goupil & Cie. in 1860 as director of the photographic division, operating from their print "factory" in Asnieres. At first, the company specialized in albumen silver prints, then Woodburytypes, and finally, Rousselon perfected his own unique technique of photogravure, presented to the Société française de photographie in 1872. Within a year, his Goupil-gravures gained international acclaim as the most luxurious of all photomechanical prints, superbly printed in deep, rich blacks with remarkable detail.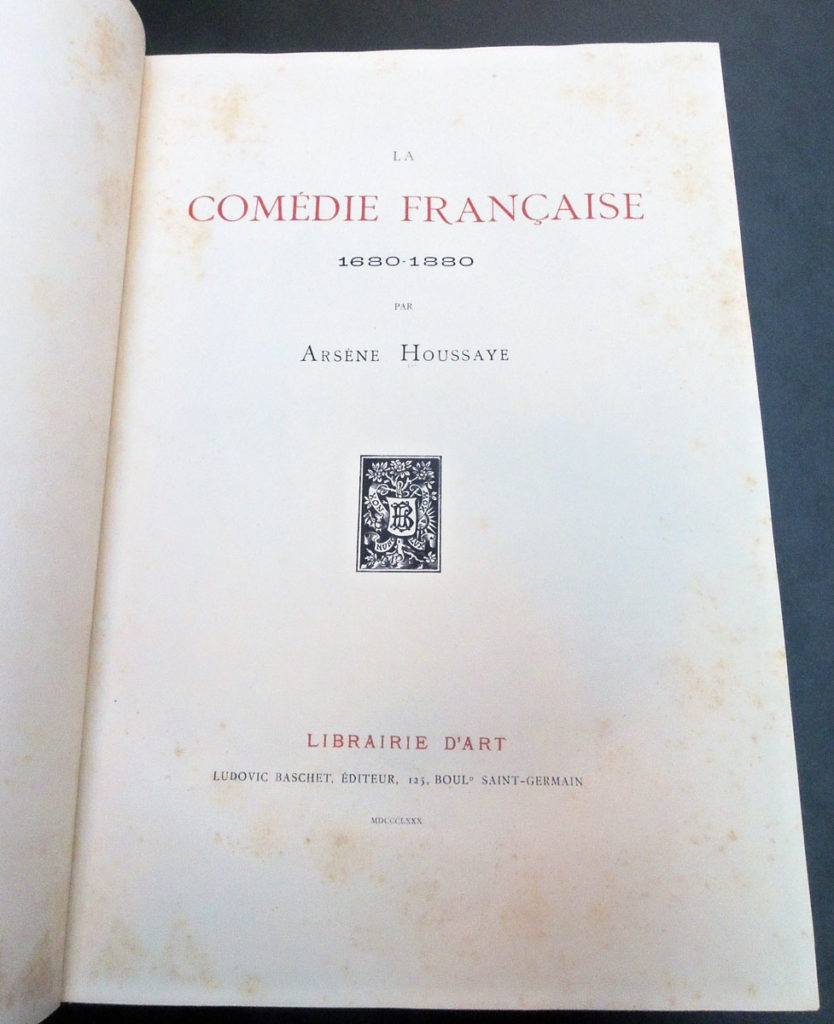 The Goupil Company marked the 200th anniversary of the Comédie française with a luxurious volume of full-length portraits, some actors posing in character (deceased members represented from paintings and prints), along with a text written by the theater's former director Arsène Houssaye (1814-1896).
Included are Molière, Samson, Geffroy, Regnier, Aug. Brohan, Bressant, Talbot, Got, Delaunay, Maubant, Max. Brohan, Marie Favart, Jouassain, Coquelin, Edile Riquier Febvre, Provost-Ponsin, Dinah Félix, Thiron, Reichenberg, Croizette, Mounet-Sully, Laroche, S. Bernhardt, Barré, Barette, Broizat, Worms, Coquelin cadet, Sarnary, Baron, Mlle Clairon, Préville, Mlle David, Mlle Mars, and two company portraits from 1841 and 1863.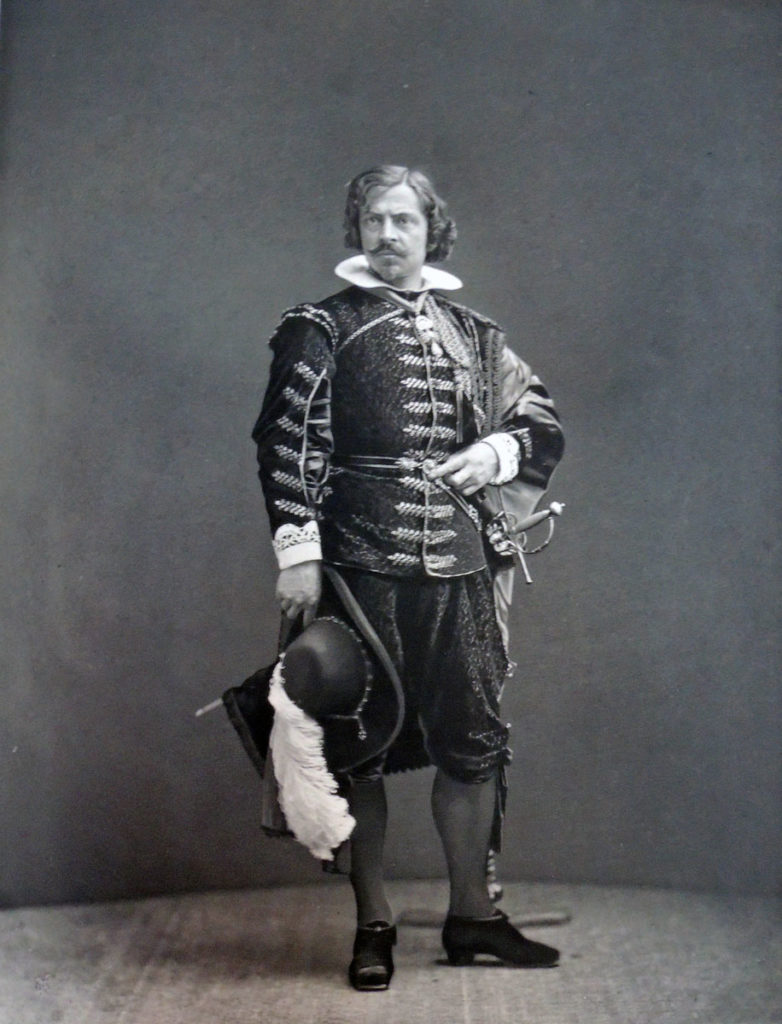 To create the photogravures for this compilation, Rousselon used the negatives by five contemporary photographers, the majority of which are by Count Stanislaw Julian Ostrorog (1830-1890) who went by the moniker Walery (also used by his son). A naturalized British citizen, Walery ran a successful portrait business in Paris until 1878, when he returned to work in London. Although his primary studio was on Regents Street as this project was underway, he undoubtedly traveled as demand for his work required.
Only a few portraits in the volume are by the gregarious Étienne Carjat (1828-1906), who learned to use a camera in 1855 and used it to captured hundreds of award-winning portraits of the leading actors, writers, and artists of Paris (all of whom he called his friends). Carjat shot with various size cameras, including large format glass negatives, which were then used to print both Woodburytypes and photogravures, sometimes many years after the initial capture.
Carjat's friend Paul Nadar (1856-1939) is also represented with a few portraits, as are Ferdinand Mulnier (1817-1891) and the little-known Charles Klary (born 1837).