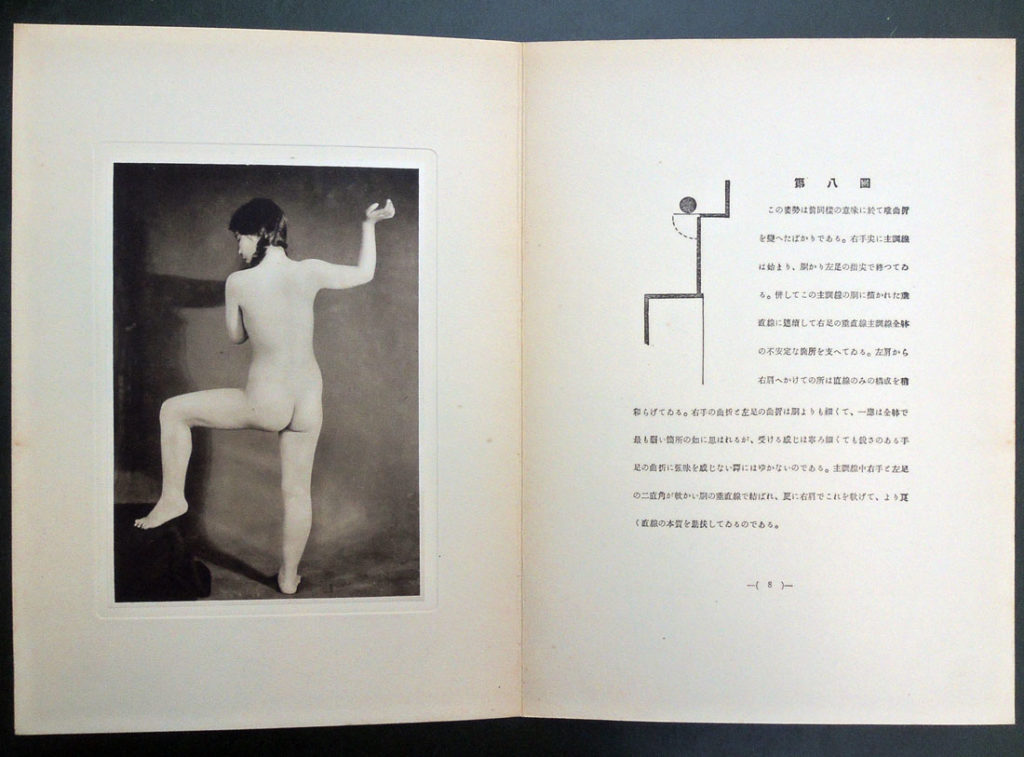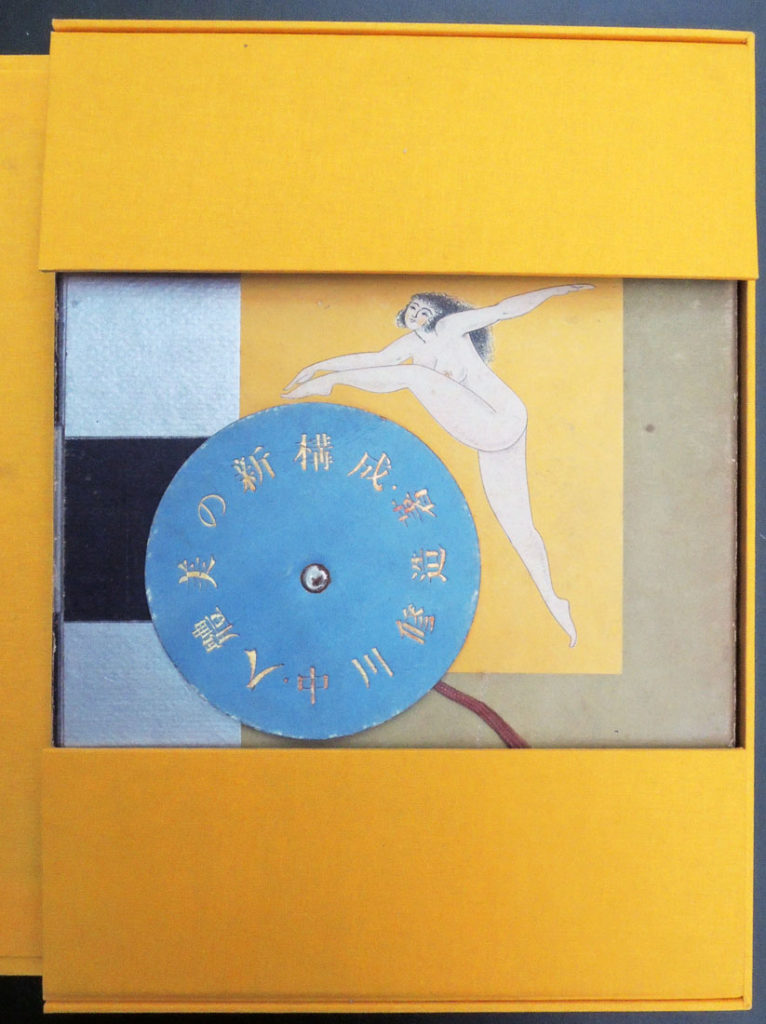 Nakagawa Shūzō, 人体美の新構成 [Jintaibi no shin kōsei = New Compositions in Human Beauty] (東京 : 太陽社, [1932]). 12 unbound folded sheets with 12 photographs tipped onto the page opposite text. Graphic Arts Collection GAX 2018- in process.
Almost nothing is written, English or Japanese, about this book or the photographer/designer Nakagawa Shūzō, except for entry no. 53 in The Japanese Photobook 1912-1990 ([Göttingen: Steidl, 2017]). Marquand Oversize TR105 .J365 2017q.
If you can tell us more, please write.