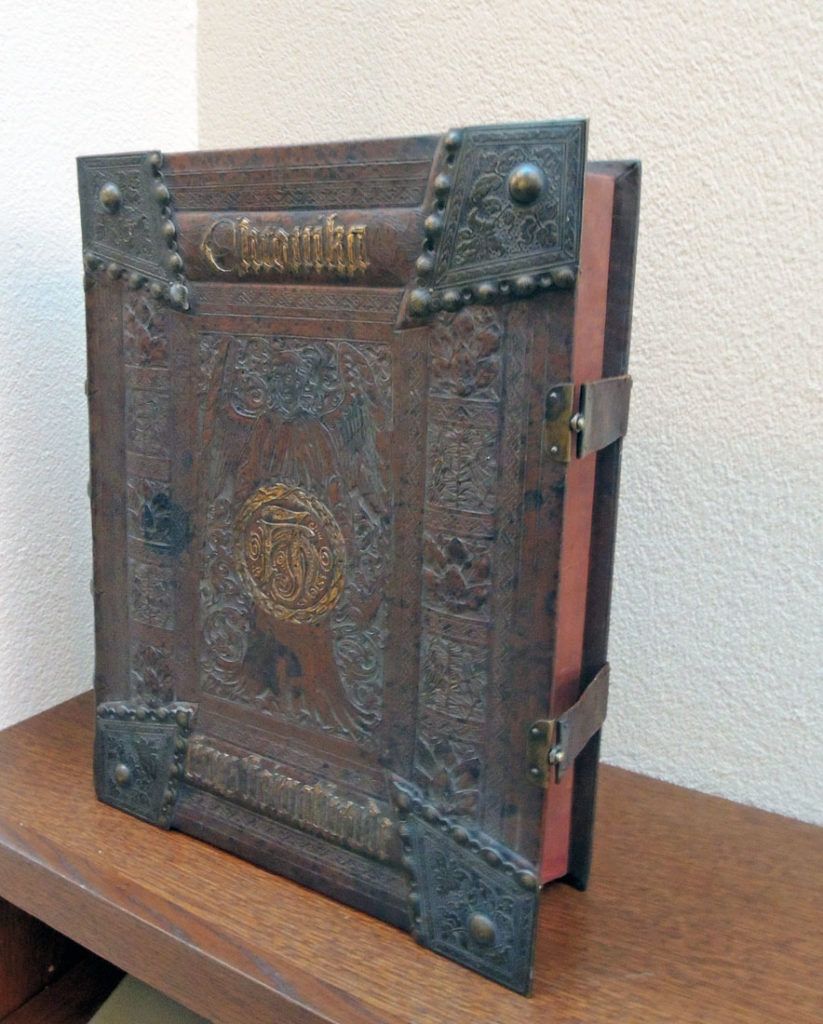 Georg Hulbe (1851-1918), Chronika Haus Heimatfreude [Cover words, Chronicle House Homeland]. Book-shaped box with embossed leather decor ([Hamburg], circa 1890/95). 33 x 42 x 10 cm. Graphic Arts Collection GAX 2018- in process
We all know there are many objects that look like books but aren't books thanks to Mindy Dubansky's 2016 Grolier exhibition and catalogue. Here is another. It is a box with an elaborately tooled leather cover by the Art Nouveau craftsman George Hulbe (1851-1918).
If you go to Hamburg today, you will certainly visit the Hulbe-Haus on Mönckebergstraße. The jewel-like building was designed in 1910 by Henry Grell for Hulbe, to serve as his studio, gallery and shop. This was the culmination of a long series of workshops run by Hulbe, beginning in 1884 and growing into one of the largest firms in the country, employing more than two hundred workers.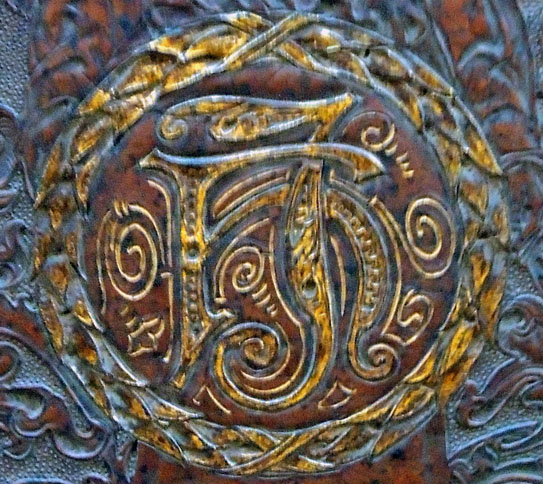 We know this piece is the work of Hulbe by the two stamps worked into the leather: the first are the words "Georg Hulbe / Hamburg Berlin" on the lower front edge and on the back cover is the artist's chop mark on the lower right.
The leather cover is beautifully worked with the central figure of an angel holding a crown bearing the initials H and J  gilded with a brush. Two clasps open to reveal a simple box with a leather strap and green linen covering.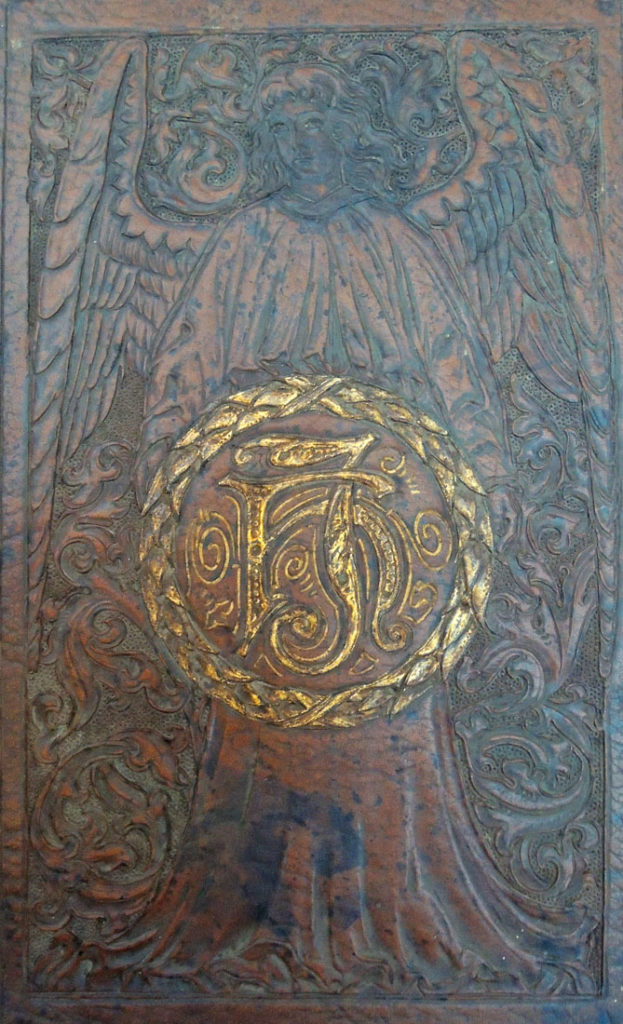 Hulbe's workshop designed and sold embossed leather furniture, wall treatments, bookbindings, and many other decorative arts products. His fame was so great that he was chosen to create the "Golden book of the city" as well as the leather wall coverings in the Hamburg town hall. Today, Hulbe designs can found at the Reichstag in Berlin, the Victoria and Albert Museum in London, and the Metropolitan Museum of Art in New York City. And now, Princeton University Library.