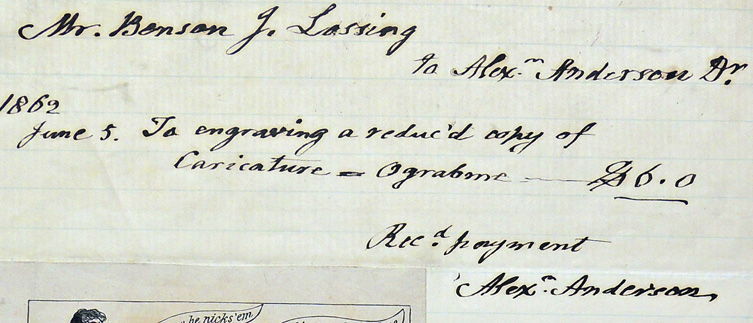 In 1862, when Benson John Lossing (1813-1891) wanted a small image for one of his illustrated American history books, he got in touch with the leading printmaker of the day, Alexander Anderson (1775-1870). Here is a receipt for Anderson's political caricature Ograbme, or the American Snapping Turtle, originally published in 1807 in response to Thomas Jefferson's Embargo Act on American merchants (Ograbme is embargo spelled backwards).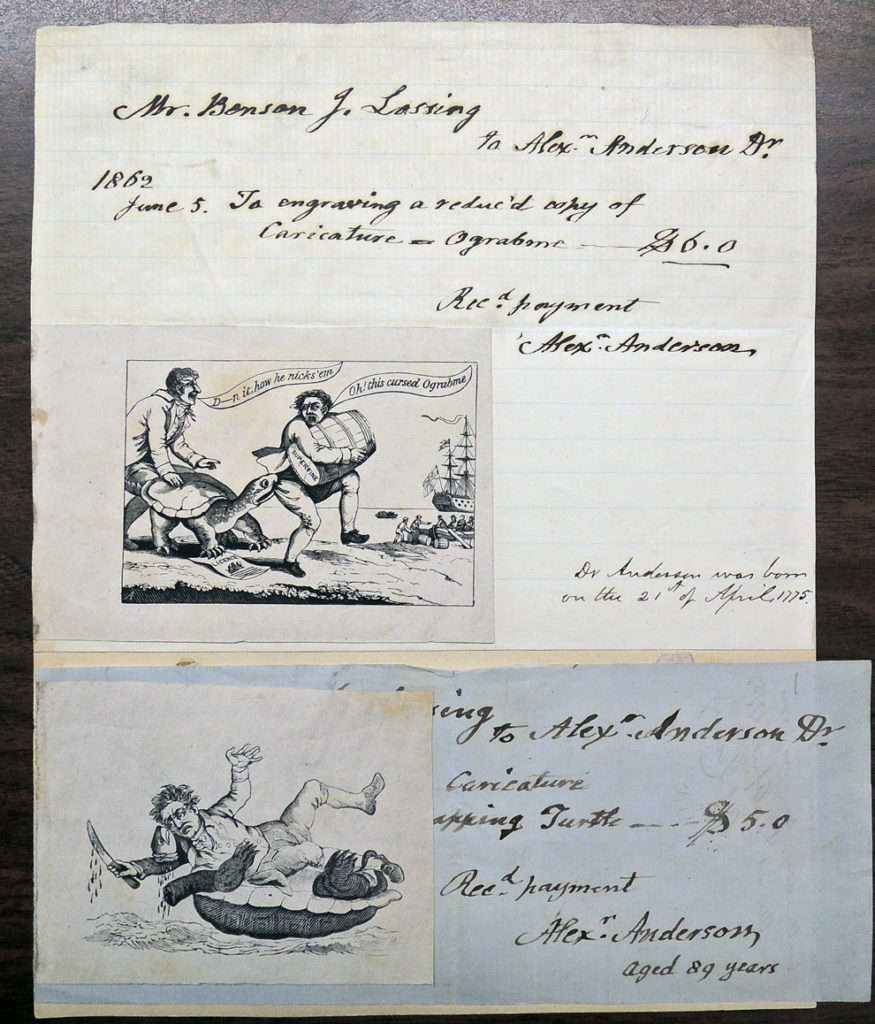 The Sinclair Hamilton Collection holds several receipts that give us wonderful information about the business of printmaking and book publishing during the early 19th century. One reduced size print–meaning the picture had to be completely re-cut–cost Lossing $6 and another $5.
The second order is for Anderson's To the Grave Go Sham Protectors of Free Trade and Sailors' Rights–And All The People Say 'Amen' (1814). The caricature comments on James Madison (1751-1836) who cuts the head off Ograbme (the Embargo Act) but is bitten anyway.