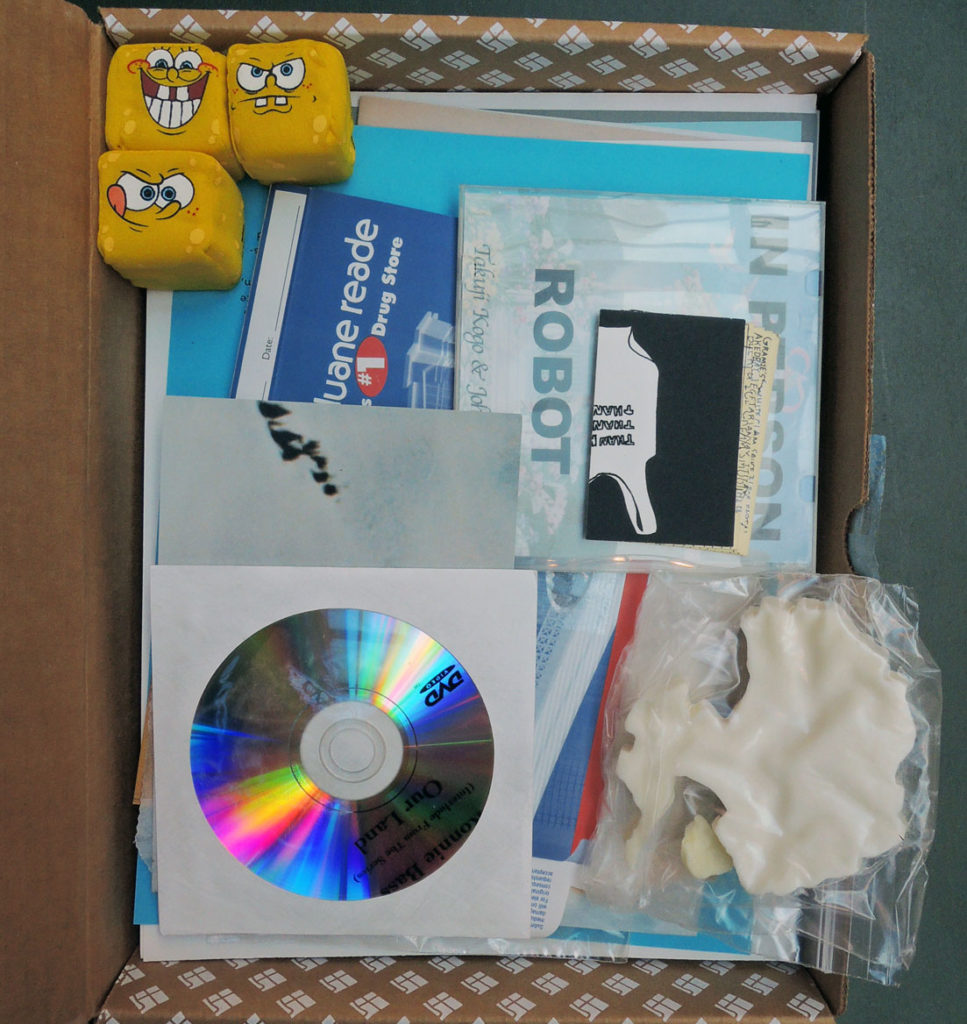 Founded by Matt Keegan and Lizzy Lee in 2003, the North Drive Press published its 5th and final issue in 2010. All except one of the annual publications are out-of-print and so, it was a wonderful surprise when #3 and #5 were donated to the Graphic Arts Collection by James Welling. Both issues include work by current and former Princeton University instructors.
The first issue was distributed in a brown vinyl sleeve but when Susan Barber joined the team, the container was switched to a cardboard box. Many texts are now also available online at: http://www.northdrivepress.com/home.html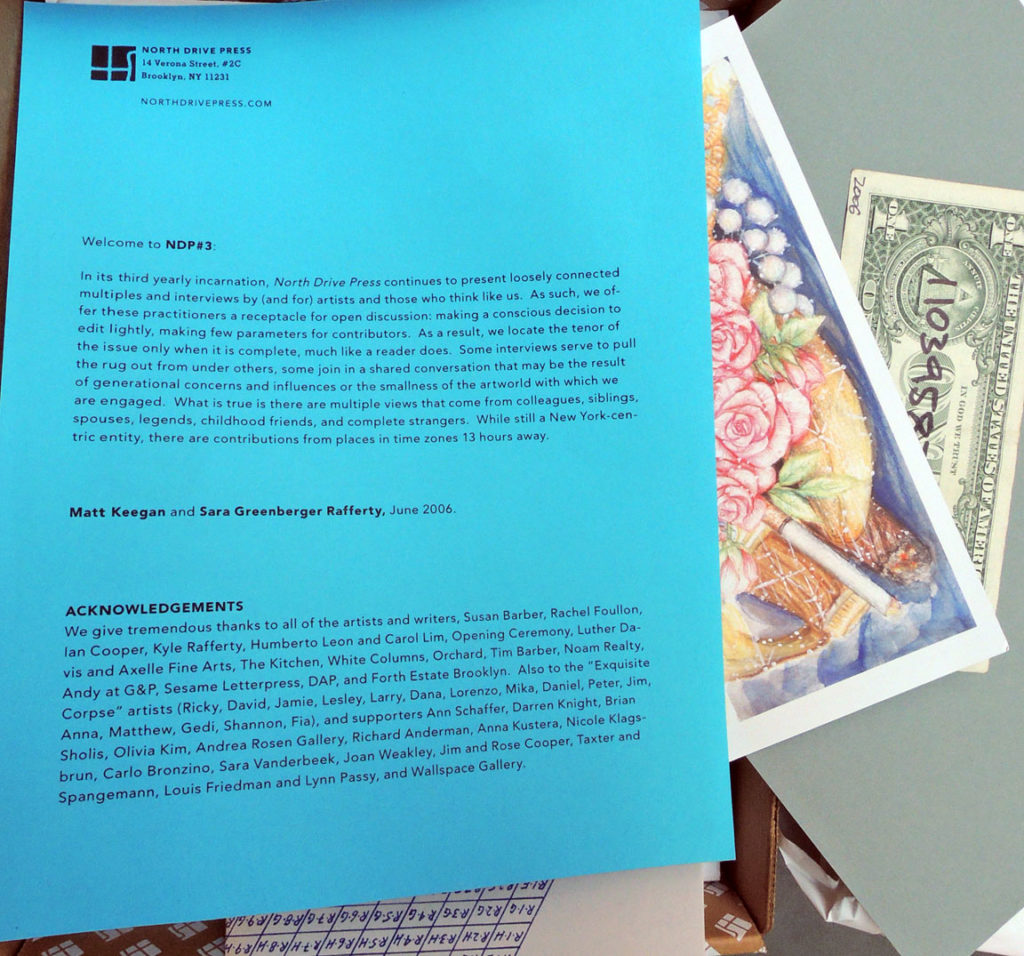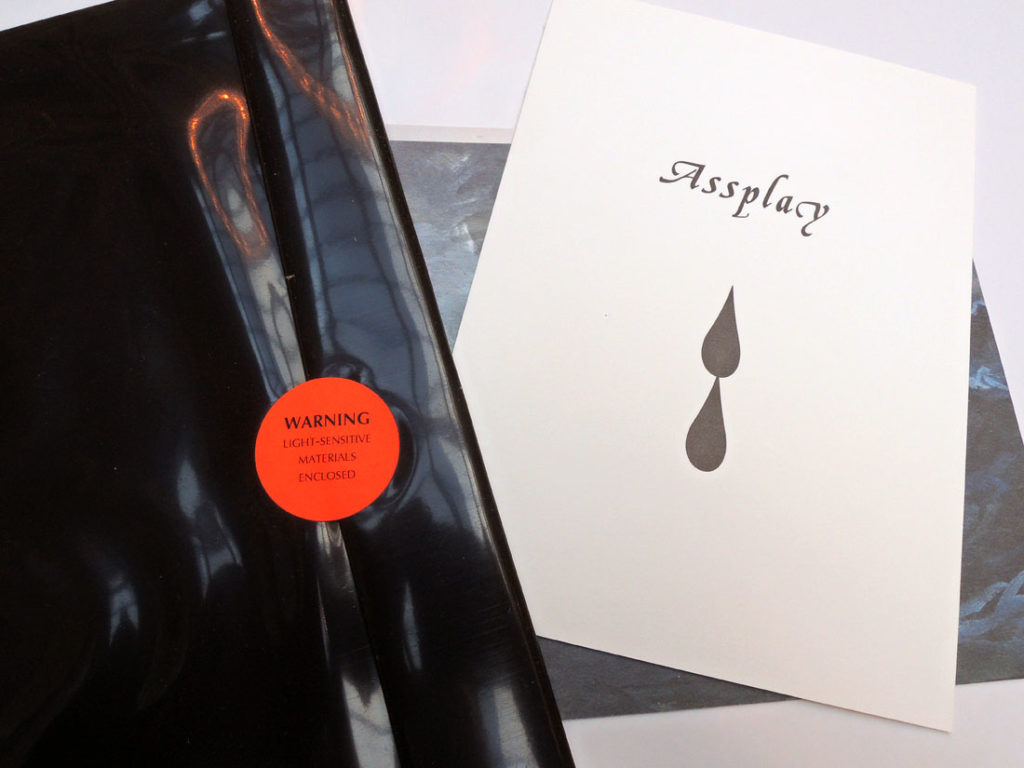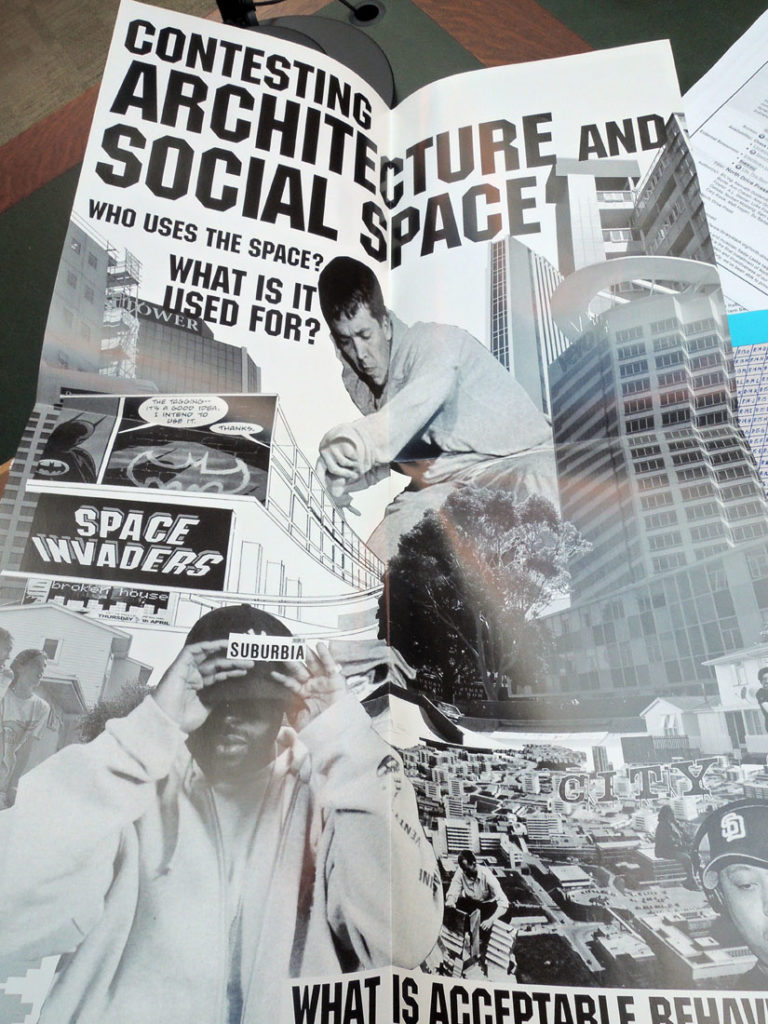 "…North Drive Press has provided hundreds of artists and arts practitioners with the opportunity to produce and cheaply distribute new works in multiple form. The annual publication has included 7″ records, posters, books, ready-mades, soap, temporary tattoos, photographs, perfume, and more. Interviews and texts—a core part of the project—are conversational, experimental, and available on our website for free download.
For NDP#3 and NDP#4, Sara Greenberger Rafferty, another artist committed to collaboration and artist-produced publications, joined North Drive Press as co-editor. Sara and Matt expanded North Drive Press to include exhibition and print publishing programs—separate from but complementary to the annual NDP publication.
They organized an evening at New York's performance venue The Kitchen, published a suite of Exquisite Corpse prints, and exhibited at NADA and various other venues.
NDP #5 is a great note to end on: we've helped produce a dynamic assortment of artists' multiples, from temporary tatoos to custom-made soap; and published a varied and compelling collection of interviews, panel discussions, and texts. We hope North Drive Press has added to the long, rich history of innovative, artist-made publications, and we hope our readers will be inspired to continue to investigate the exciting possibilities that non-traditional formats have to offer."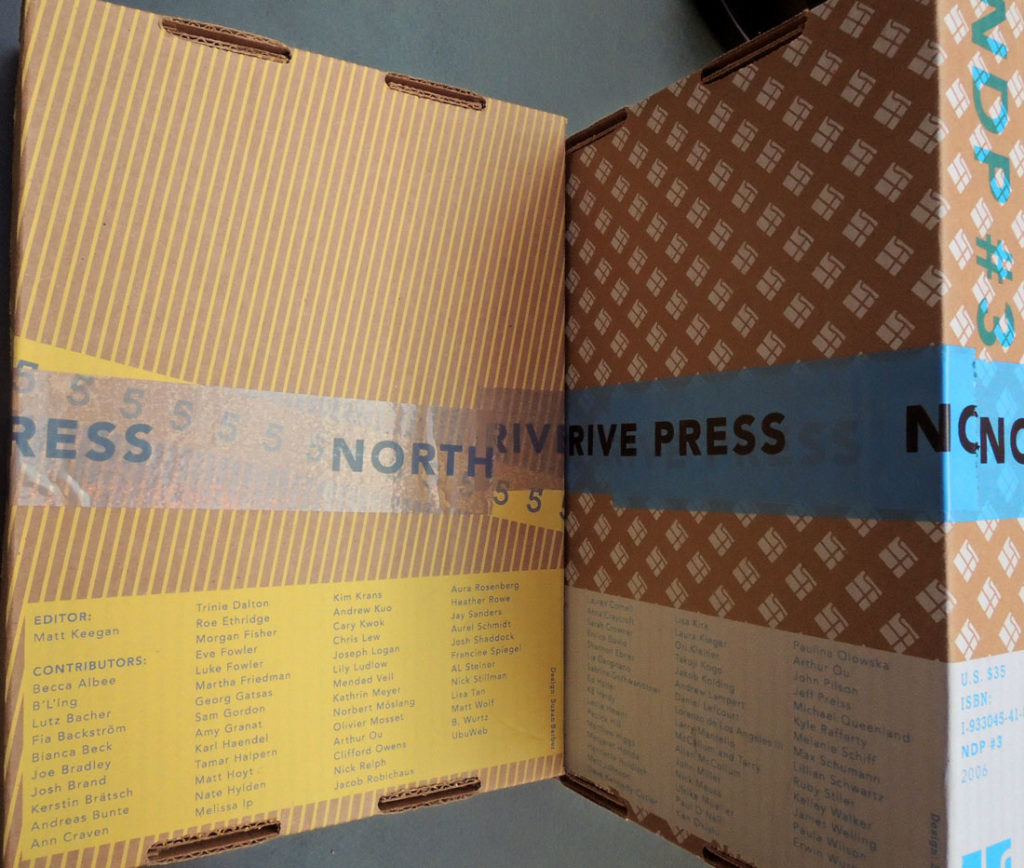 North Drive Press #3. Work by Matt Keegan; Sara Greenberger Rafferty; Su Barber; Domenick Ammirati; Leslie Hewitt; Fia Backström; Kelley Walker; Frank Benson; Matt Johnson; Walead Beshty; James Welling; AA Bronson; Paul O'Neill; Pablo Bronstein; Anna Craycroft; Champion Fine Art; Lauren Cornell; Lillian Schwartz; Sarah Crowner; Paulina Olowska; Shannon Ebner; Arthur Ou; Lia Gangitano; Lisa Kirk; Sabrina Gschwandtner; Dara Birnbaum; Rebecca Cleman; Ed Halter ([Brooklyn]: North Drive Press, 2006). Gift of James Welling. Graphic Arts Collection GAX 2018-in process
North Drive Press #5. Work by B'L'ing; Kenneth Goldsmith; Fia Backström; Joseph Logan; Kathrin Meyer; Andreas Bunte; Ann Craven; Amy Granat; Trinie Dalton; Francine Spiegel; Roe Ethridge; Eve Fowler; A.L. Steiner; Luke Fowler; Matt Wolf; Martha Friedman; Heather Rowe; Georg Gatsas; Norbert Möslang; Sam Gordon; B. Wurtz; Matt Hoyt; Jay Sanders; Melissa Ip; Cary Kwok; Matt Kegan; Su Barber ([Brooklyn}; North Drive Press, 2010). Gift of James Welling. Graphic Arts Collection GAX 2018- in process