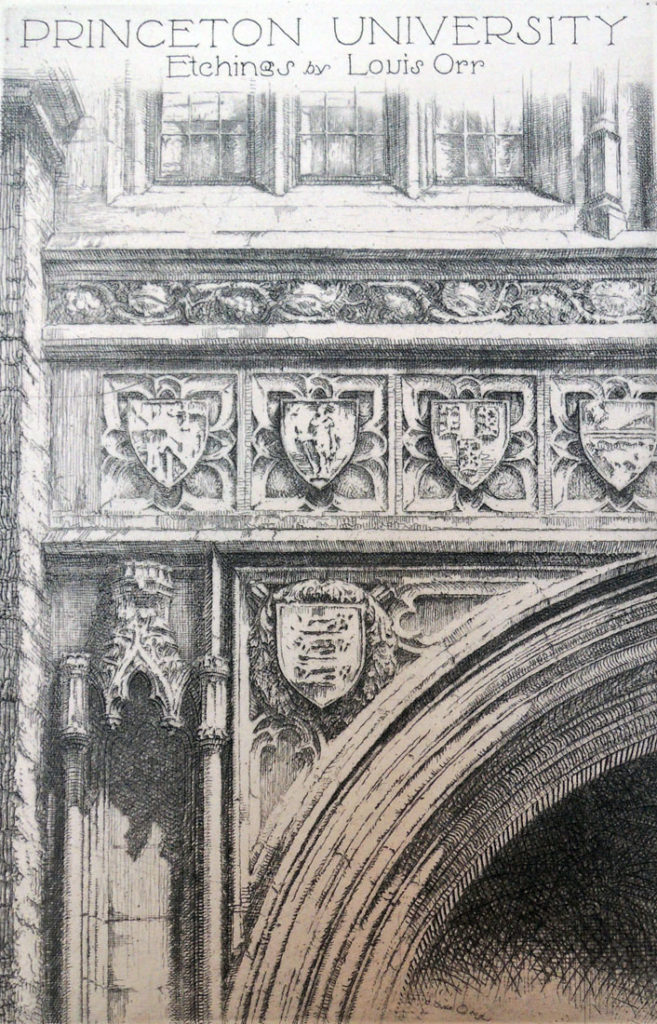 Born in Hartford, Connecticut, Louis Orr (1876-1966) moved to Paris in his twenties to study at the Academie Julian. He served in the French Army, married a French artist, became an officer of the French Legion of Honor, and was buried in Nimes, France. Orr's etchings were the first by an American artist purchased for the permanent collection in the Louvre's chalcography department.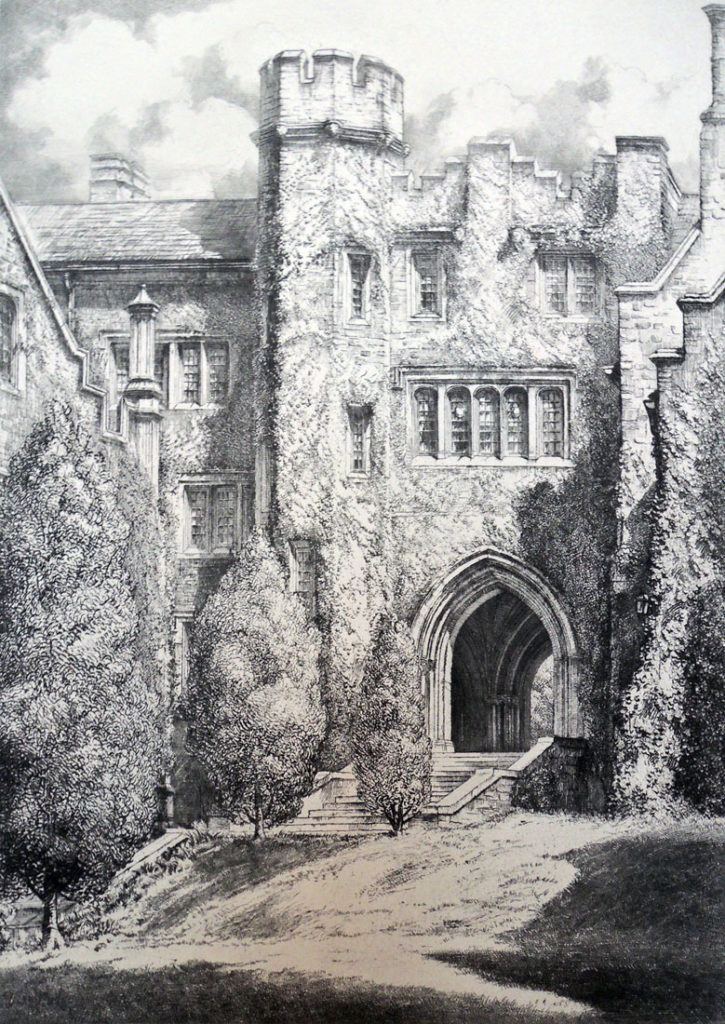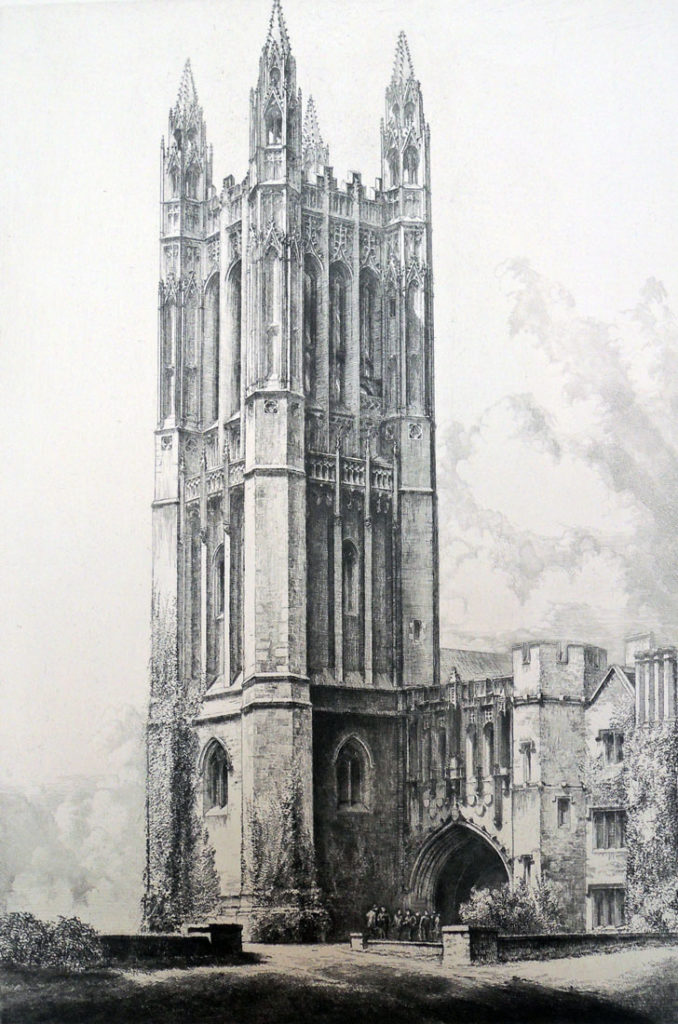 In the 1930s, during one of his periodic stays in the United States, Orr accepted a commission from the Princeton University Press to etch seven campus views. First advertised in the Princeton Alumni Weekly 35, no. 17 (February 15, 1935), the Princeton portfolio contained "seven new Princeton etchings by Louis Orr, one of the world's foremost etchers." Featured buildings included Blair Tower; Class of 1904 Howard Henry Memorial Dormitory; Cleveland Memorial Hall; Cuyler Hall; Nassau Hall; University Chapel; Hodder Hall; and one small cover design showing a detail of Holder archway.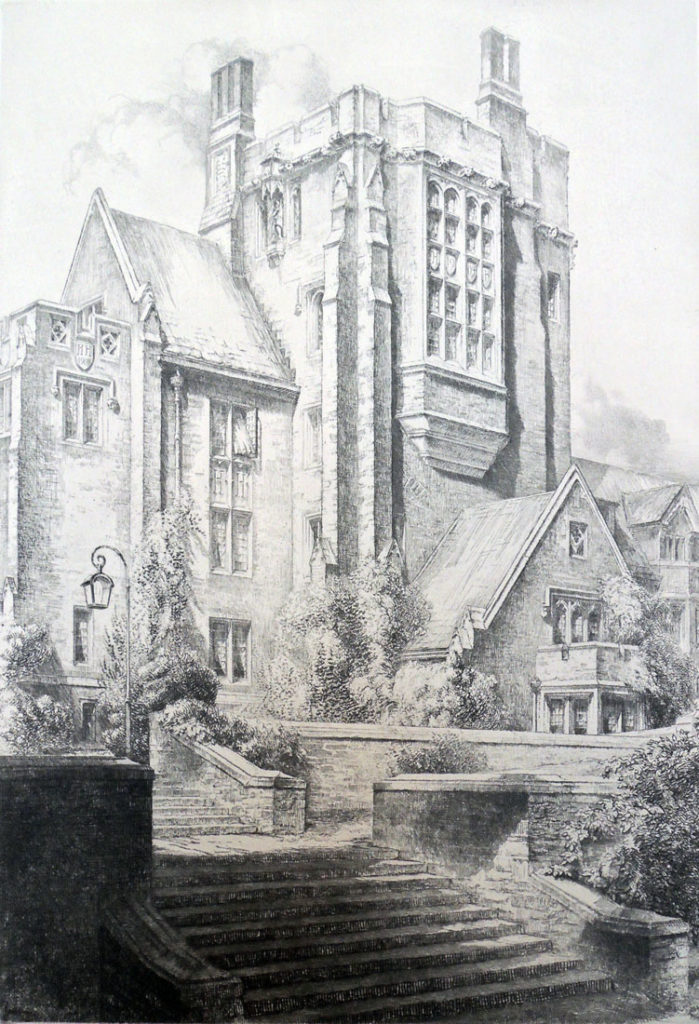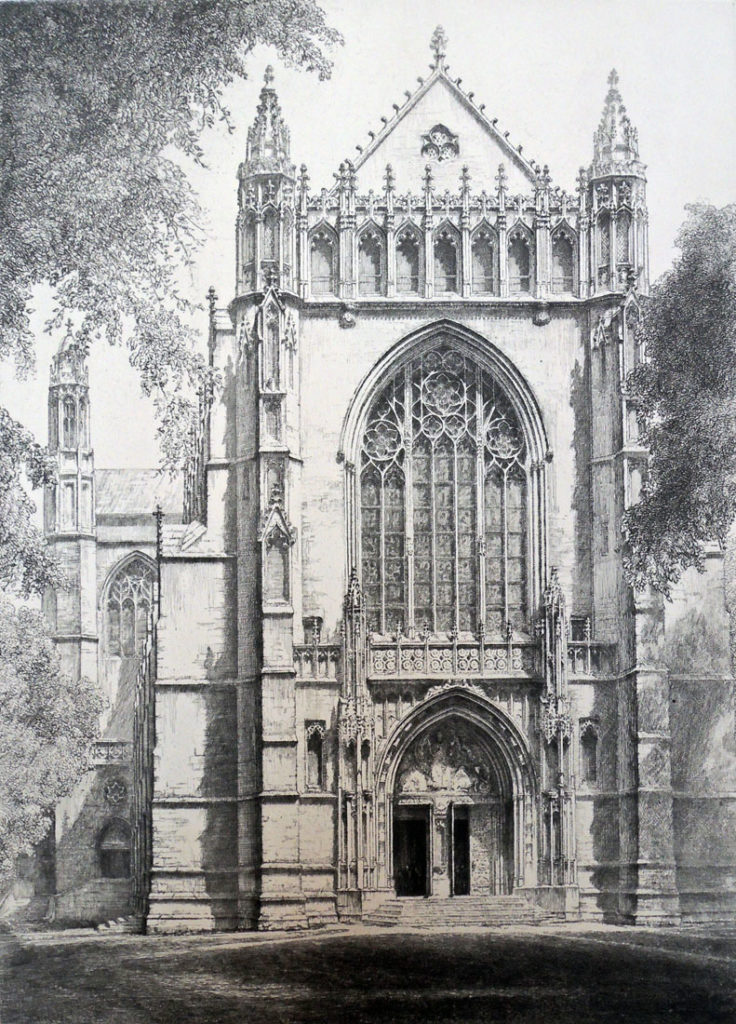 332 sets were printed on Rives paper and sold "at the exceedingly low price of $100," which could be paid in monthly installments. "In view of the reputation of the artist, the limitation of the edition to 332 sets, and the fact that each etching is signed by Mr. Orr, these beautiful etchings are collectors' items and should later sell at a premium. It is expected that the edition will be quickly exhausted."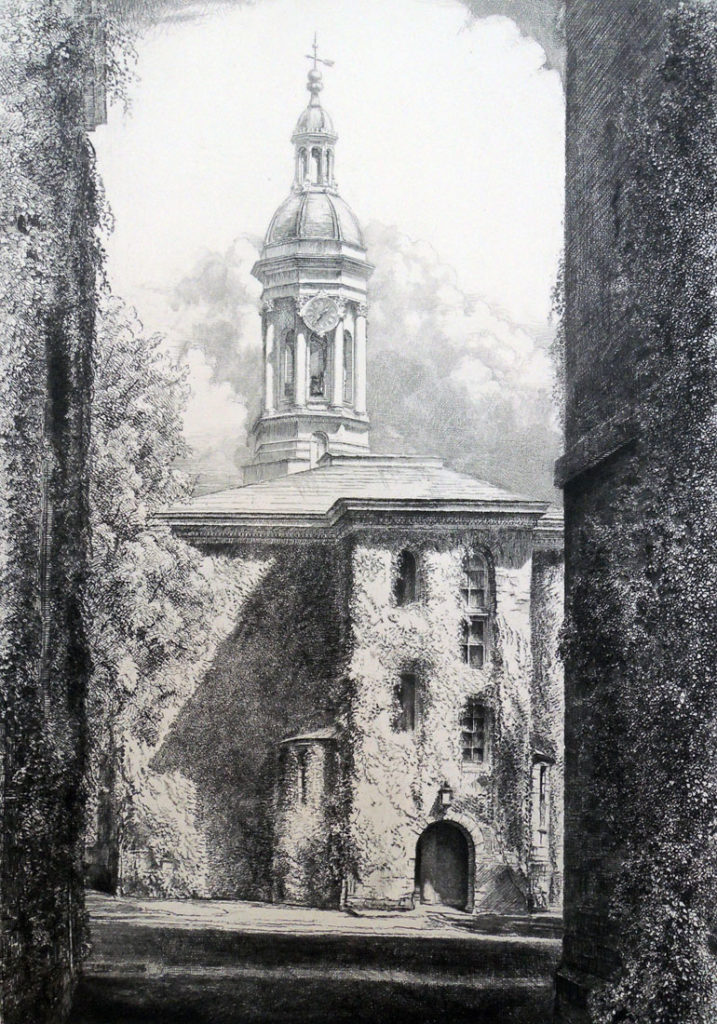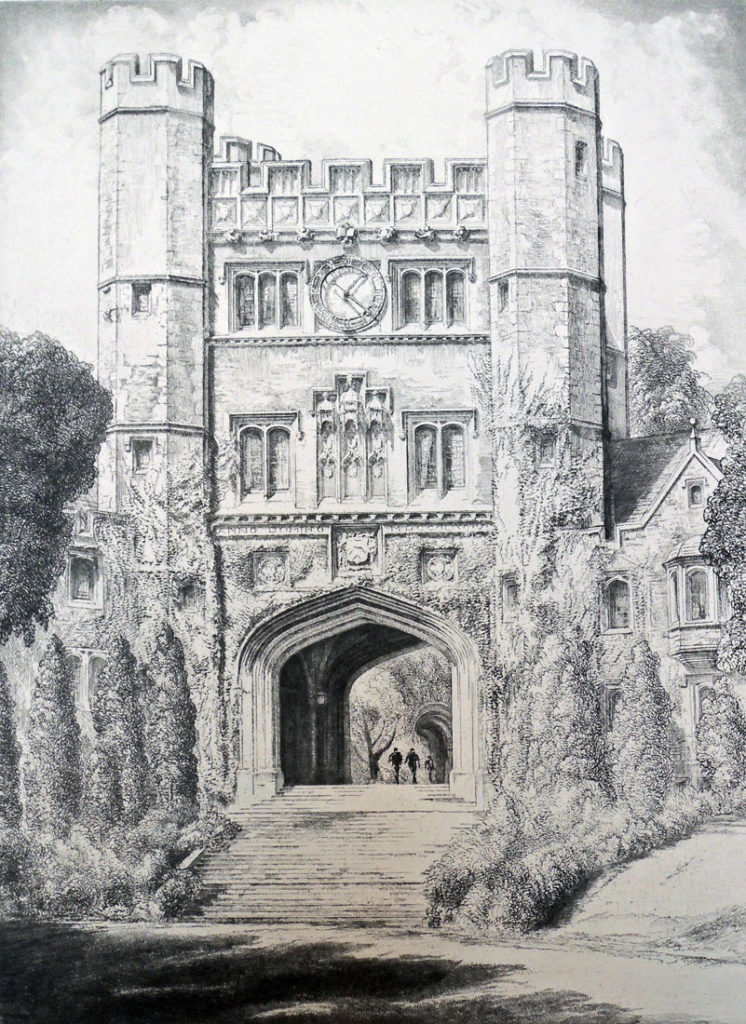 Louis Orr was born into a family of engravers, the grandson of John William Orr (1815-1887) and great-nephew of Nathaniel Orr (1822-1908). Princeton's was one of many institutional commissions he completed including portfolios for Dartmouth, Duke, Pittsburgh, University of Virginia, Wellesley, and Yale.