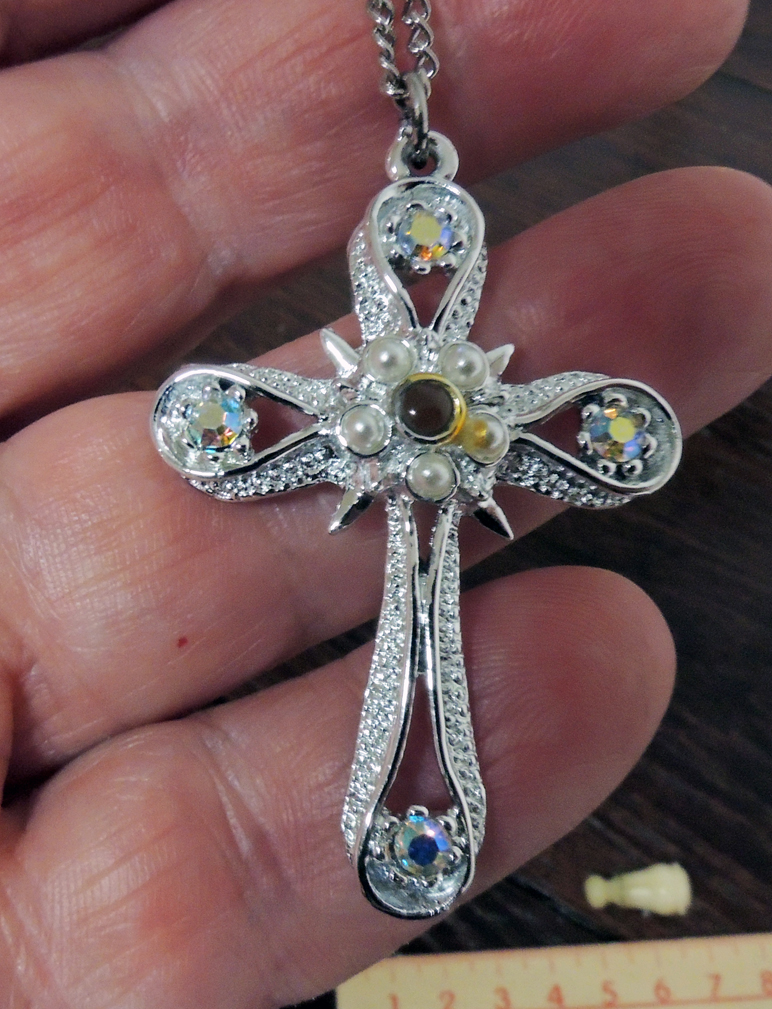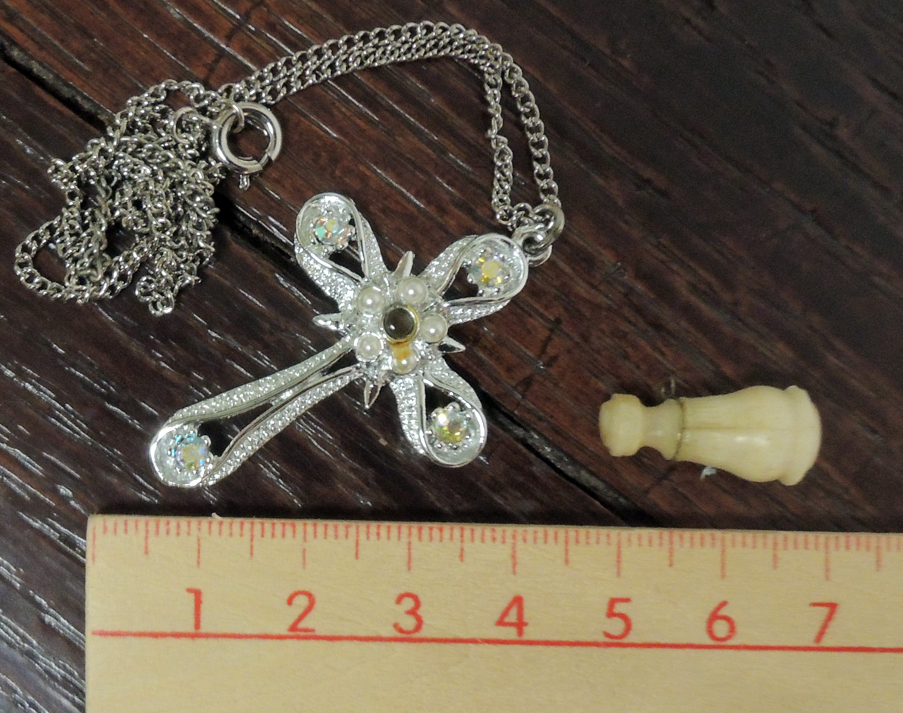 The Graphic Arts Collection recently acquired two Stanhopes, also called Bijoux Photomicroscopiques. Rene Dagron (1819-1900) patented these devices, using a variation of the process developed by John Benjamin Dancer (1812-1887) to affix images to a miniature magnifying convex lens. Dagron enhanced the novelty by hiding them inside pieces of jewelry, tiny monoculars, or other souvenirs.
Sir David Brewster (1781-1868) described the Stanhope in a piece titled "On the Photomicroscope," The Photographic Journal, January 15, 1864:
Under the name of bijoux photomicroscopiques, M. Dagron, of Paris, sent to the Exhibition of 1861 a series of these beautiful little optical instruments, which consisted of a plano-convex lens of such a thickness that its anterior focus coincided with the plane side of the lens. By placing the eye behind the convex side, these photographs, invisible almost to the eye, were seen so distinctly and so highly magnified that they excited general admiration. M. Dagron had presented some of them to the Queen, who admired them greatly; and as he was the only exhibitor, he naturally expected that the ingenuity with which he had produced a new article of manufacture would have received a higher reward than 'Honorable Mention.' . . . In 1860 M. Dagron had taken out a patent in France for this combination of an elongated or cylinder lens with a photograph, under the name of Bijoux Photomicroscopiques. He placed the lens in brooches and other female ornaments; and the combination became so popular, and the sale so great, that fifteen opticians in Paris invaded the patent, and succeeded in reducing it.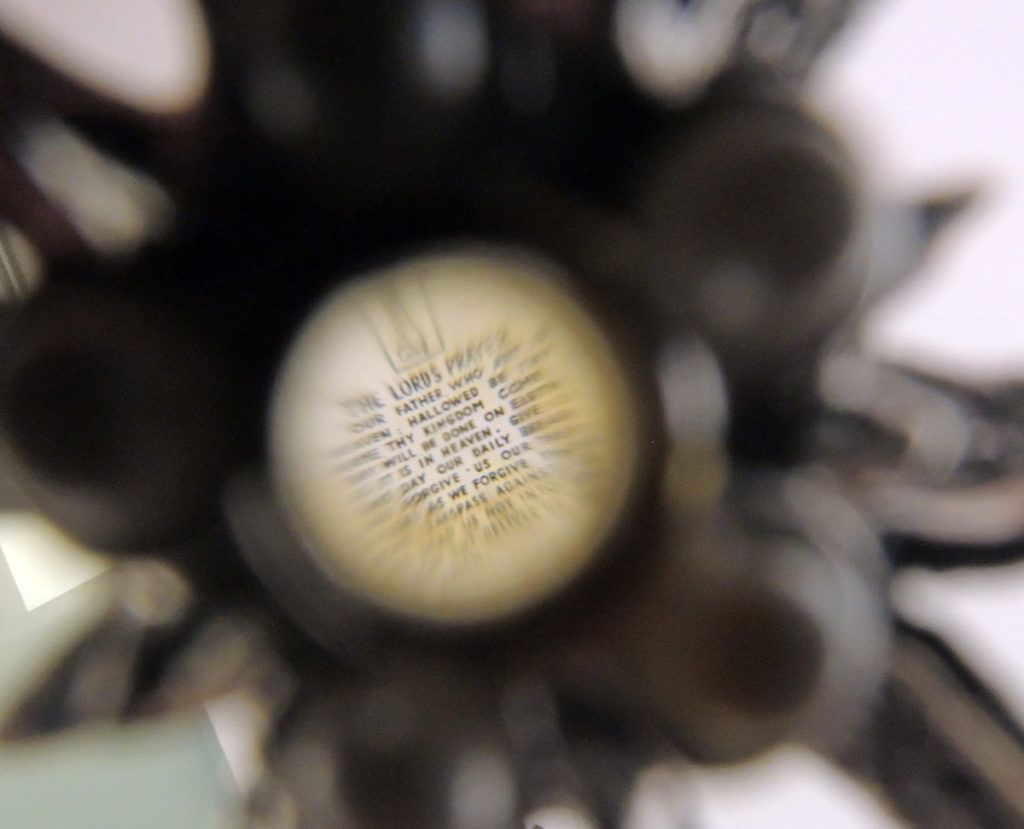 The first newly acquired piece is a jeweled cross with lens at the center. When you look deep inside, you see a microscopic Lord's Prayer.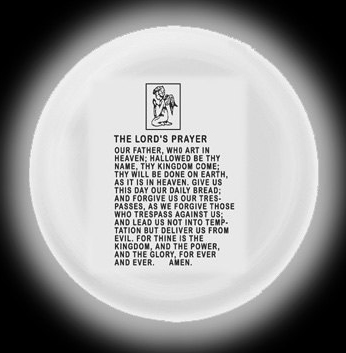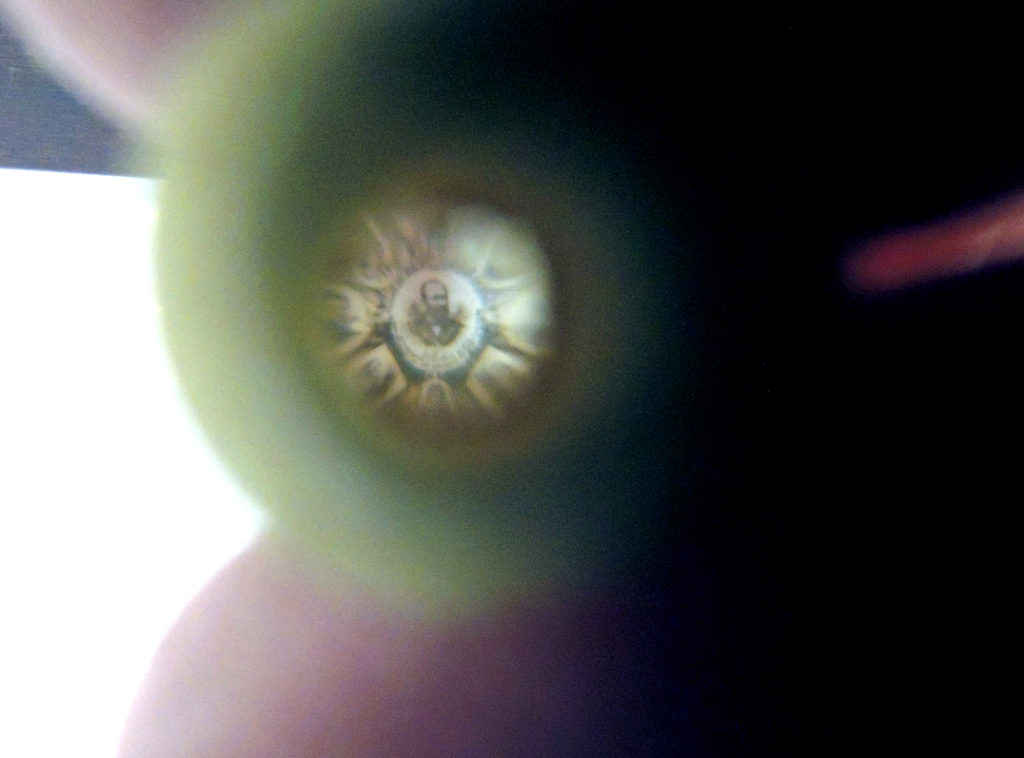 The second Stanhope now in the Graphic Arts Collection is a tiny monocular, no more than two centimeters long, with a small ring so it can be attached to a watch chain or necklace.
If you look inside, you can see a tiny reproduction of the 1882 lithograph From the Cradle to the Grave. Scenes and Incidents in the Life of Gen. James A. Garfield, produced as a remembrance of the recently murdered President Garfield.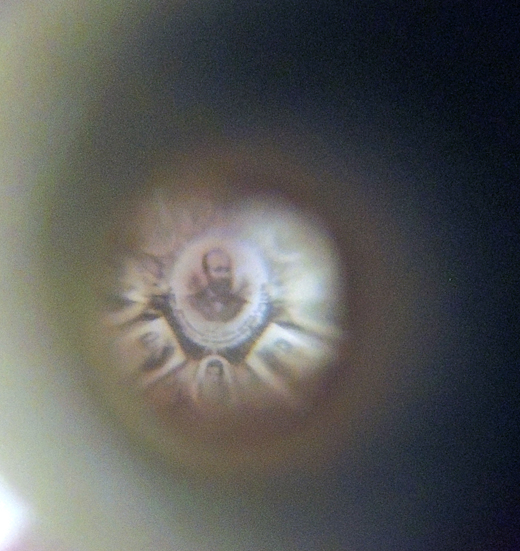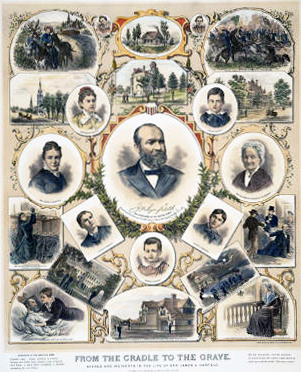 Stanhope with the miniature From the Cradle to the Grave. Scenes and Incidents in the Life of Gen. James A. Garfield (New York: J.W. Sheehy & Co.; printed by Mayer, Merkel & Ottmann, 1882). Miniature photograph of a lithograph with James A. Garfield (1831-1881) at the center, surrounded by his family and fifteen vignettes with scenes from Garfield's life. Graphic Arts Collection GAX 2018- in process.
Below is a reproduction of the original lithograph, a little easier to see.