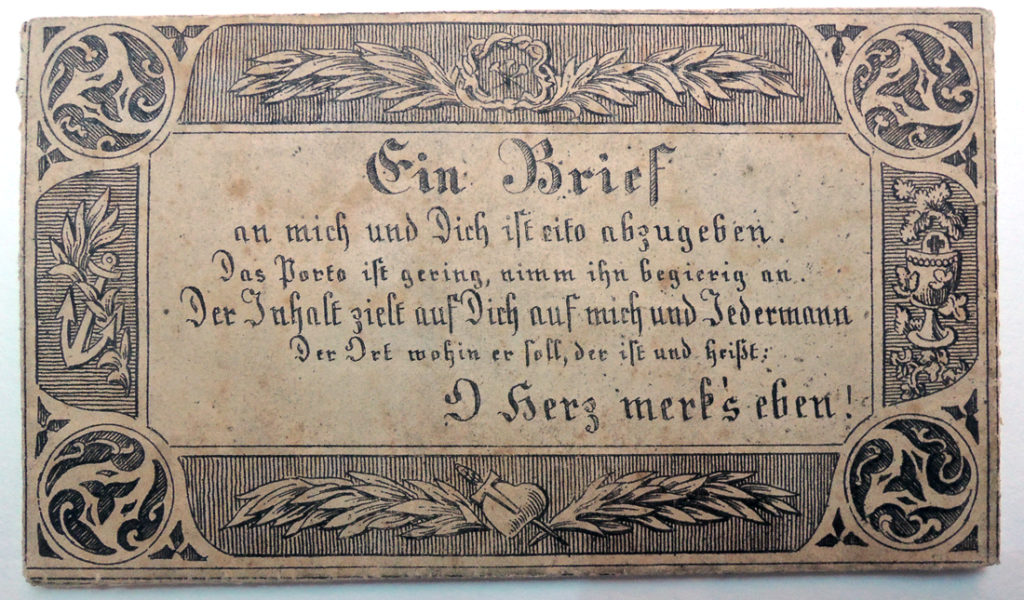 Letter completely folded. Possible translation: A letter to me and you is easy to give. The postage is low, accept it eagerly. The content is about you, me, and everyone; the places we go, that is and means, O heart take notice!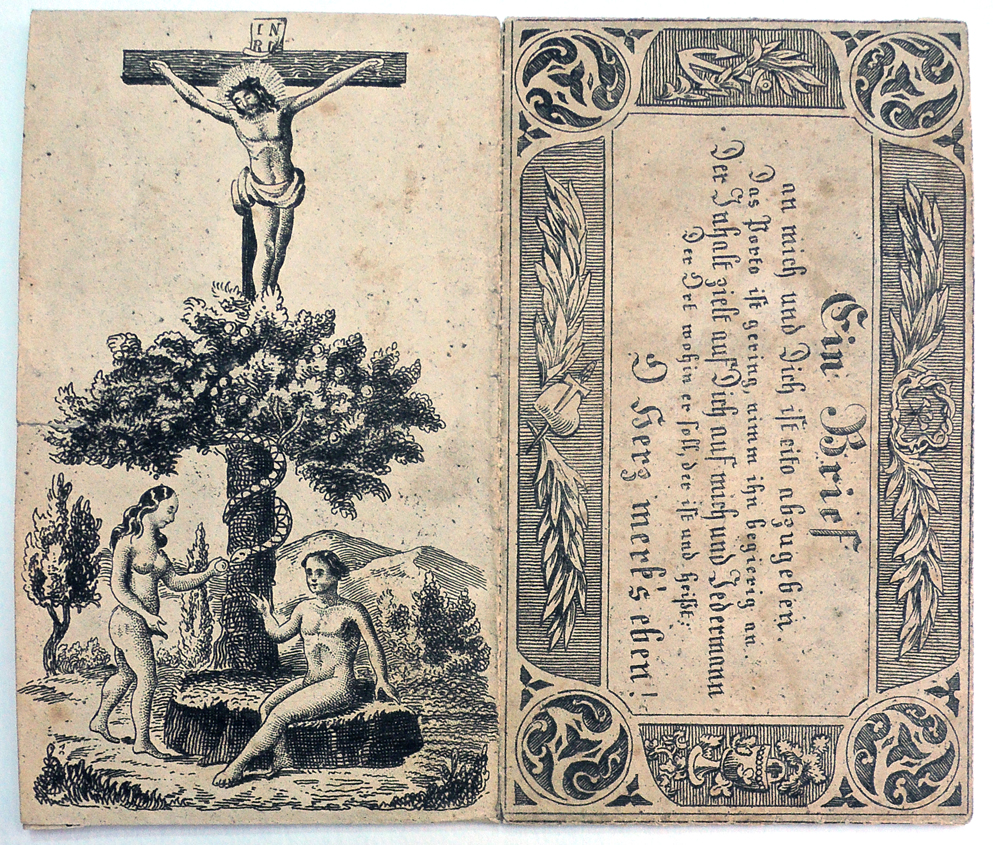 First unfold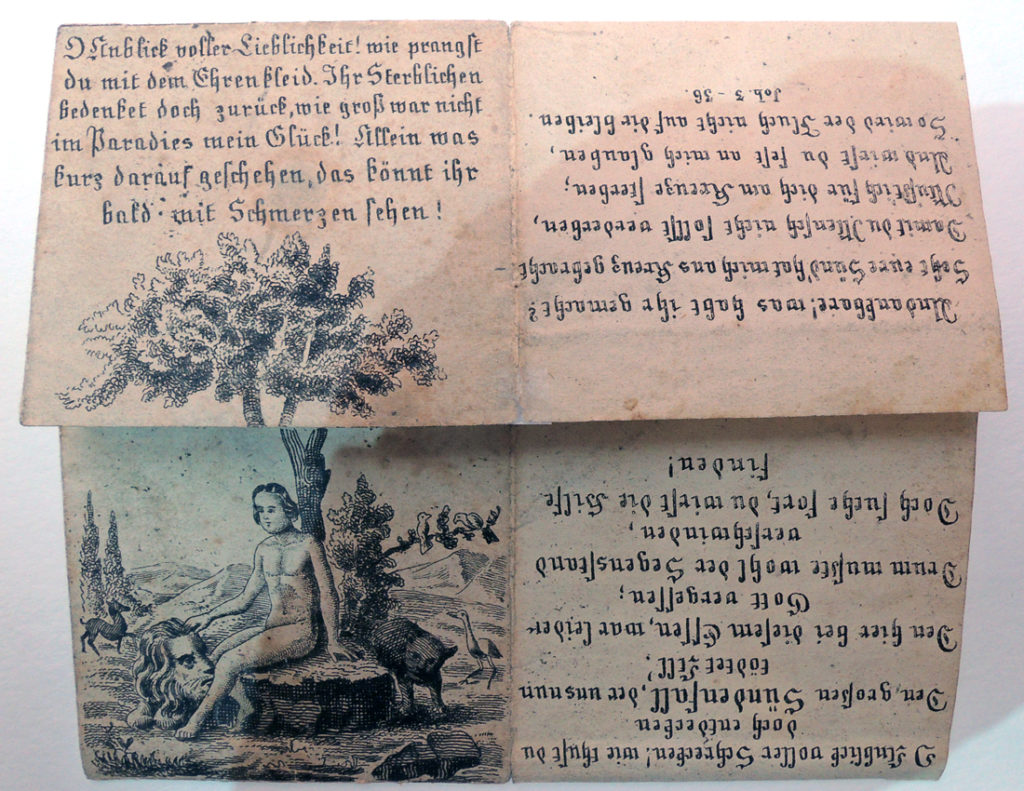 Second unfold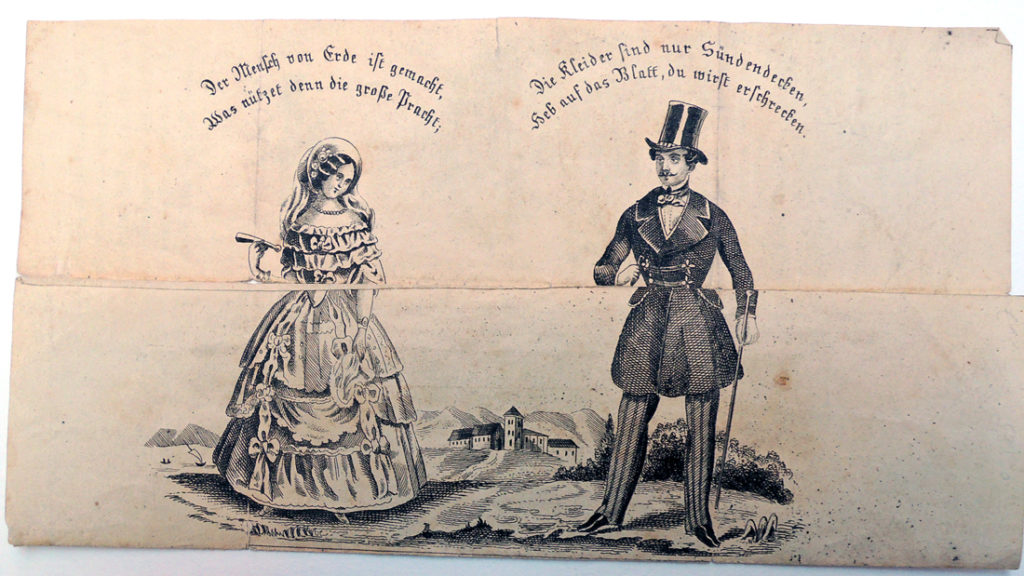 Third unfold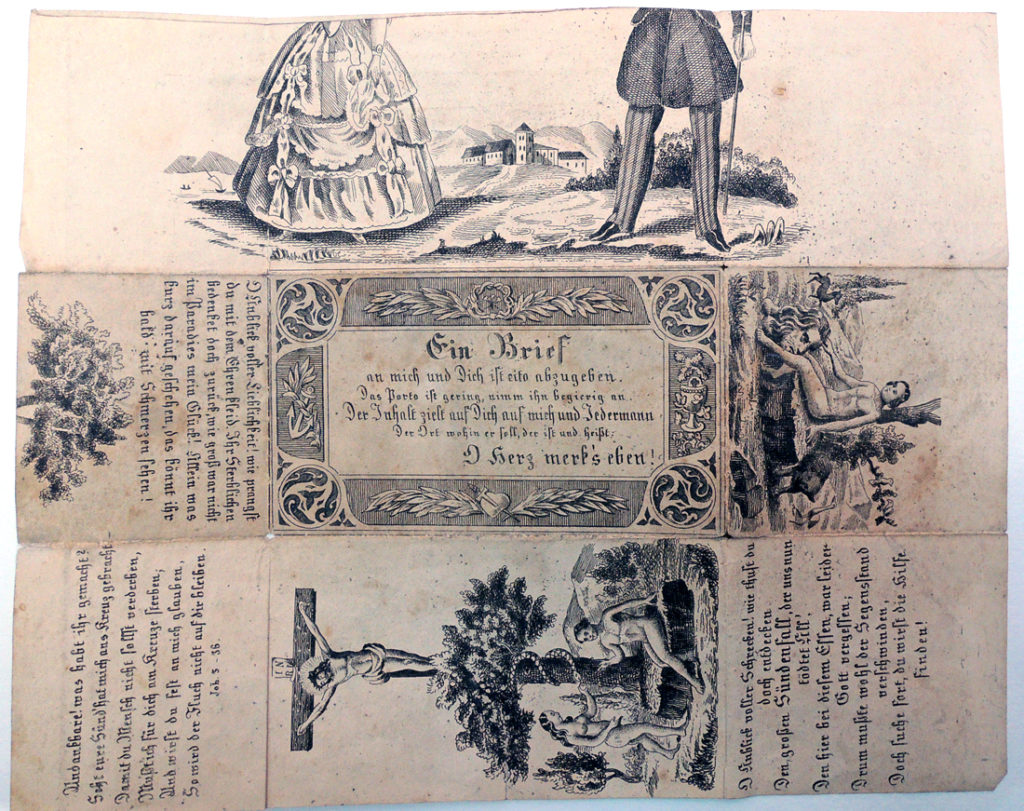 Side one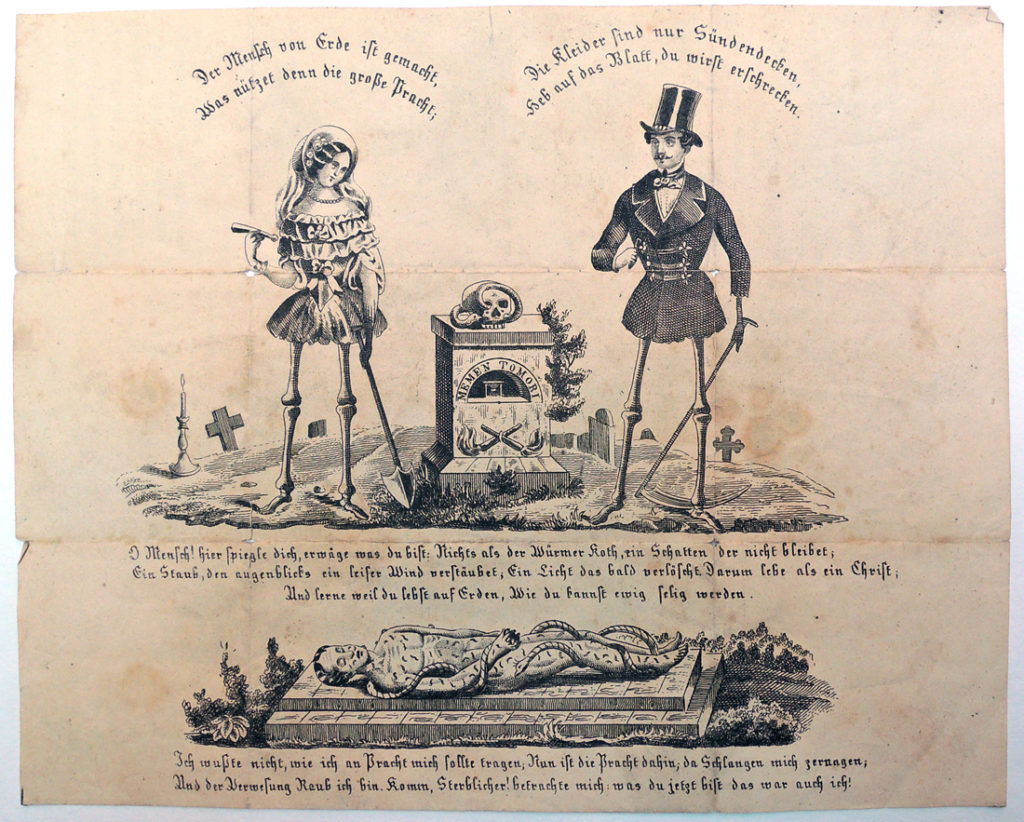 Side two
The Graphic Arts Collection recently acquired this religious transformation letter, divided into nine panels each front and back, with rhyming couplets to match the engraved illustrations.
Scenes include Adam and Eve in the garden of Eden; the crucifixion; and an overall message of the transience of life. The work is described in the August 2, 1835 issue of the Allgemeine Kitchenzeitung,  where it is called a wonderful new invention. The author writes, in part:
… Now you lift the lower and last cover of the letter, the same figures appeared, from the head to the loins in the same clothing, but from then on to the feet as the most hideous skeletons, with a few Symbols that are supposed to reinforce fear in the mind and imagination. For example, with a corpse lying in a coffin, eaten by greedy snakes seen everywhere …
Rare Books and Special Collections holds a number of similar books and prints–sometimes called Harlequinades or Turn-Ups or Metamorphosis or Transformation books–but this might be the first one in German. The English and French examples are much earlier. See a few more: https://www.princeton.edu/~graphicarts/2010/03/metamorphosis_cards.html. See also Cotsen collection, Print case LA / Box 11465710.
Ein Brief an mich und Dich ist cito abzugeben. Das Porto ist gering, nimm ihn begierig an. Der Inhalt zielt auf Dich auf mich und Jedermann, der Ort wohin her soll, der ist und heisst, O Herz merk's eben!. [No Place, no printer, 1835]. Graphic Arts Collection GAX 2018- in process