Three generations of the Pène du Bois family led book-filled lives.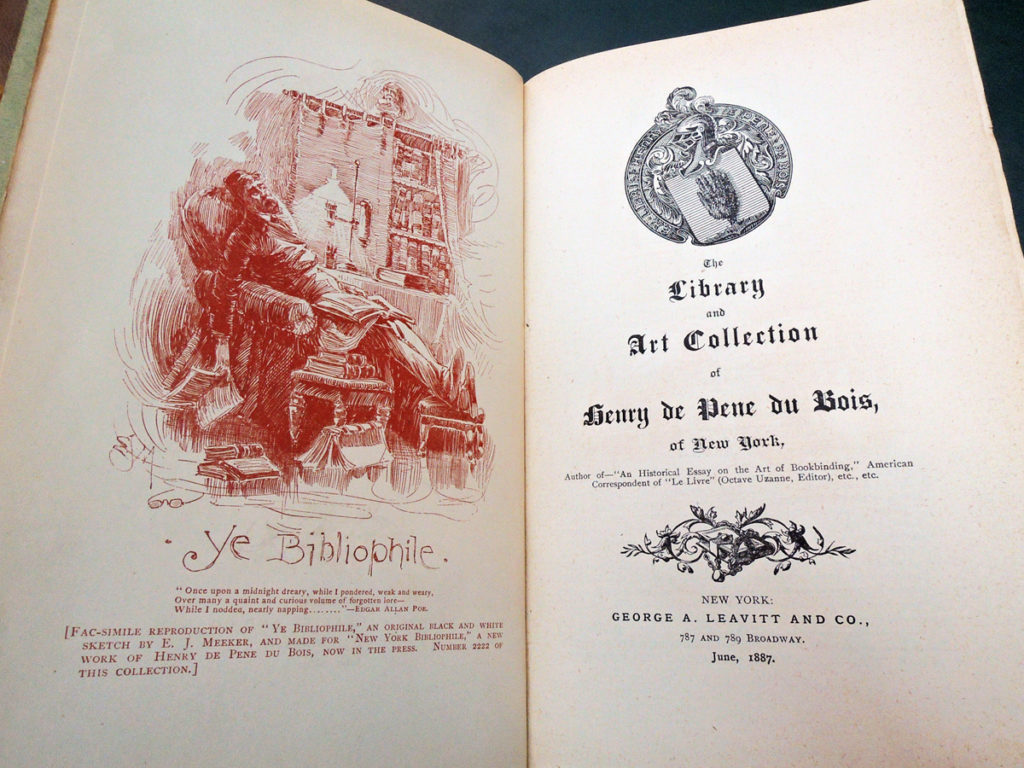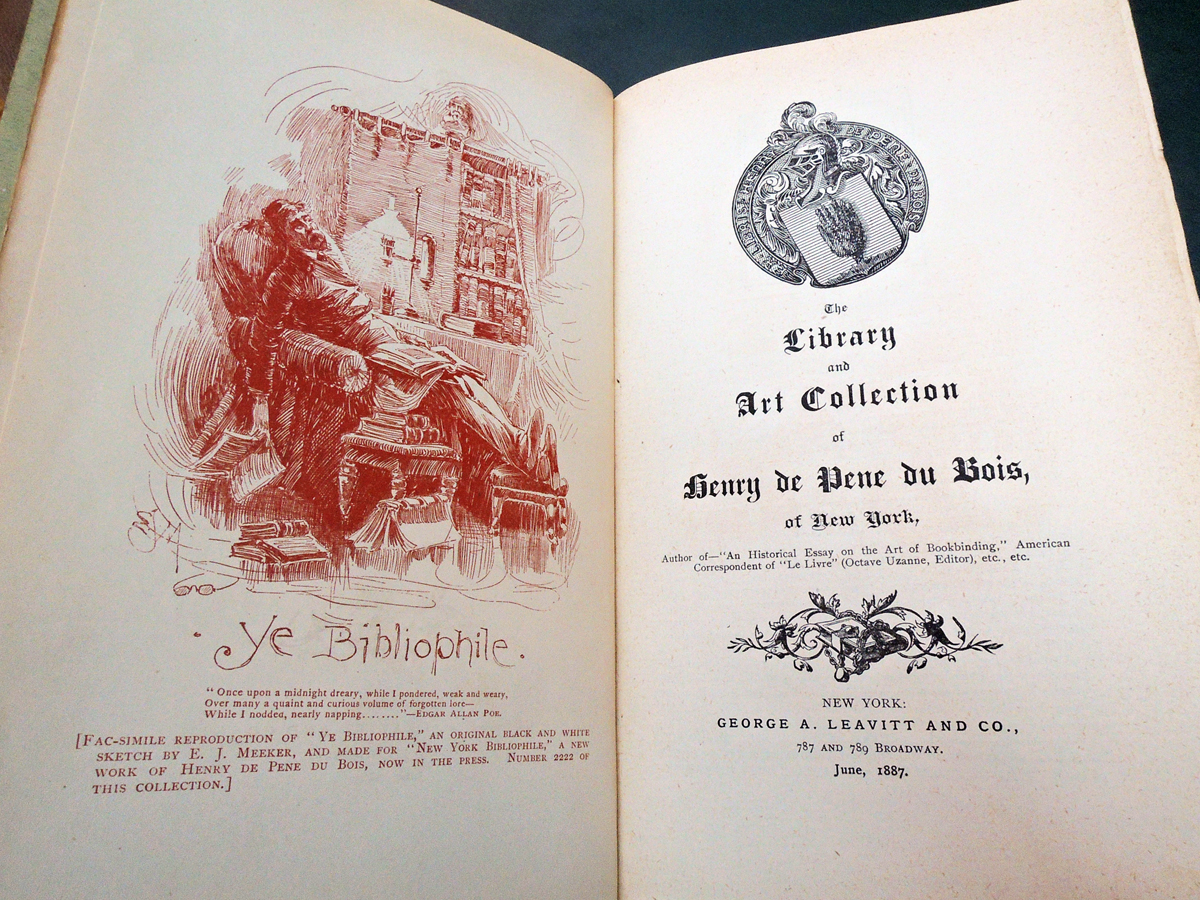 "Gilles Menage somewhere wrote over two hundred years ago: 'Les livres ont toujours ete la passion des honnêtes gens.' [Books have always been the passion of honest people]. And that is the reason, I suppose, why Mr. Henry De Pene Du Bois is so popular in New York as a Bibliophile and Grolierite. I presume further, that it is also the reason why he gave to literature his interesting volume on the Art of Bookbinding, is why he has been chosen as the American correspondent of that fascinating Parisian magazine, Le Livre, whose destinies are superintended by Octave Uzanne . . . and is why Mr. Pene Du Bois has been engaged for so long a time on the compilation of his volume on American book-collectors entitled New York Bibliophile, and which will be shortly issued from the Paris press. The Library and Art Collection of Mr. Pene Du Bois has been his sole hobby during many years, and he daily could truly repeat the words penned by old Pynson in the sixteenth century:

Styll am I besy bookes assemblynge,
For to have plenty it is a pleasaunt thynge.

It is a good thing to read books, and it need not be a bad thing to write them; but it is a pious thing to preserve those that have been sometime written; the collecting, and mending, and binding, and cataloguing of books are all means to such an end."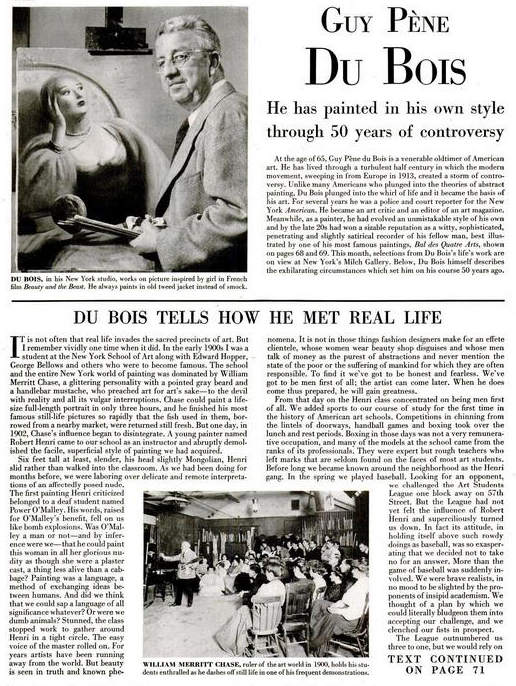 First in Brooklyn and then, Staten Island, the only language spoken in the Pène du Bois home was French. Patriarch Henri Pène du Bois (born Henry Dubois 1858-1906) required his son Guy speak only the language of their family friend and his namesake Guy de Maupassant.
Largely self-educated, both father and son aspired to artistic careers but supported their families mainly through writing. Guy left school at 16 years old to study painting. Henri paid his bills working as a reporter for the New York American and when he died, Guy took a job at his dad's paper.
Guy Pène du Bois (1884-1958) was assigned first to the police beat, then became the opera critic (although he had never been) and finally took his father's position as art critic. This was a perfect opportunity for Guy to review his friends from the Robert Henri School of Art; they got the publicity and he filed a story. In fact, Guy was the only artist to not only exhibit at the 1913 Armory Show but also review it. He went on to write the first biographies on the early American modernists, funded by Gertrude Vanderbilt Whitney.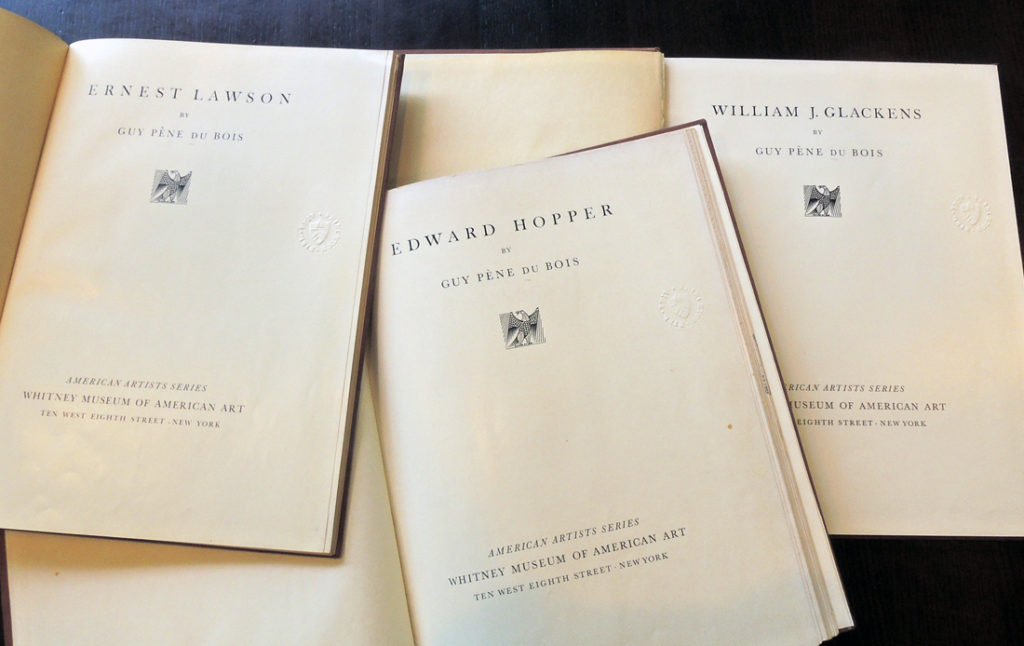 In 1914, Guy moved his family to no. 16 in The Enclosure, an artists' colony in Nutley, New Jersey, commuting daily into New York City on the newly opened railroad.
"Around the turn of the 20th century there were more noted artists and writers in Nutley than in any other community in New Jersey, with the possible exception of Montclair. Many of the artists clustered around an area in Nutley called The Enclosure. James R. Hay, who lived in the John Mason House in Calico Lane, probably can be credited with convincing creative individuals to settle in The Enclosure. Hay dealt with real estate in New York City and was able to tap the enormous resources of the city, including the influx of artistic talent. It was probably not terribly difficult to convince people to reside or work in the area. The rustic beauty and the quiet setting of The Enclosure was certainly ideal for concentrating artists."
http://www.nutleyhistoricalsociety.org/Enclosure-Artists-Colony-Nutley-NJ.html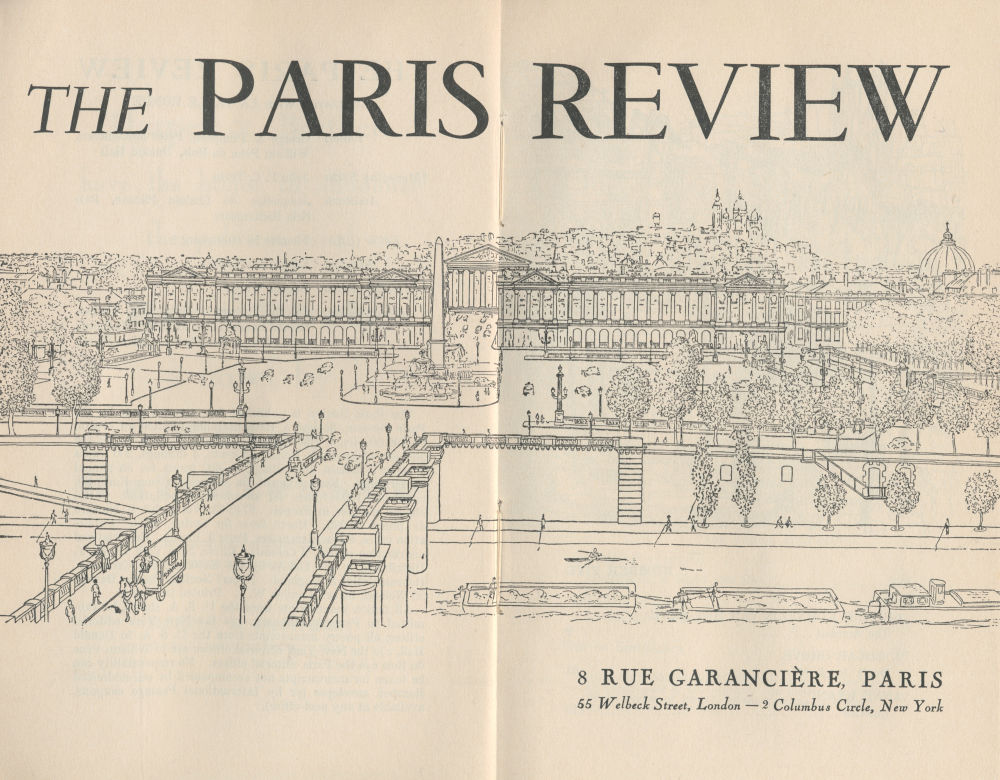 William Sherman "Billy" Pène du Bois (1916-1993) was born at The Enclosure in Nutley and followed in the family footsteps, becoming a writer and illustrator. Like his father and grandfather, William was well-read, well-traveled, and fluent in French. He is best known for The Twenty-One Balloons, published in April 1947 by Viking Press, for which he won the 1948 Newbery Medal. From 1953 to 1960, William was the first art editor of The Paris Review, working alongside founder and editor George Plimpton. It's William's design of the Place de la Concorde that has become synonymous with the journal.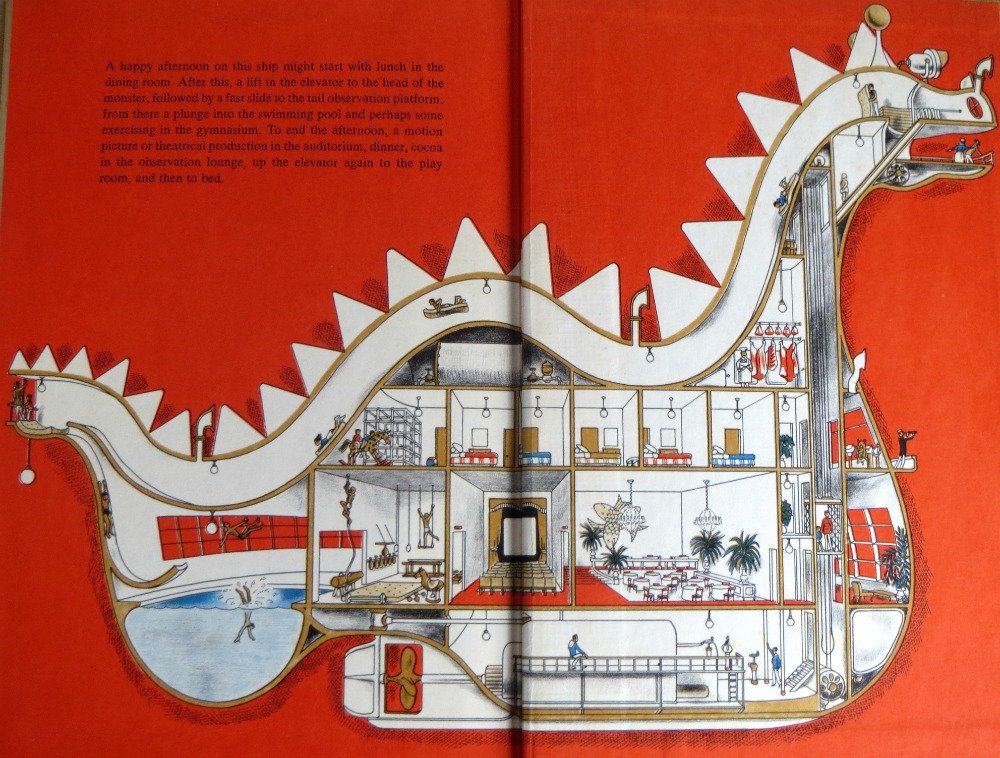 William Pène du Bois (1916-1993), The Three Policemen, or, Young Bottsford of Farbe Island
(New York : Viking Press, 1966). Cotsen Children's Library Eng 20 152224