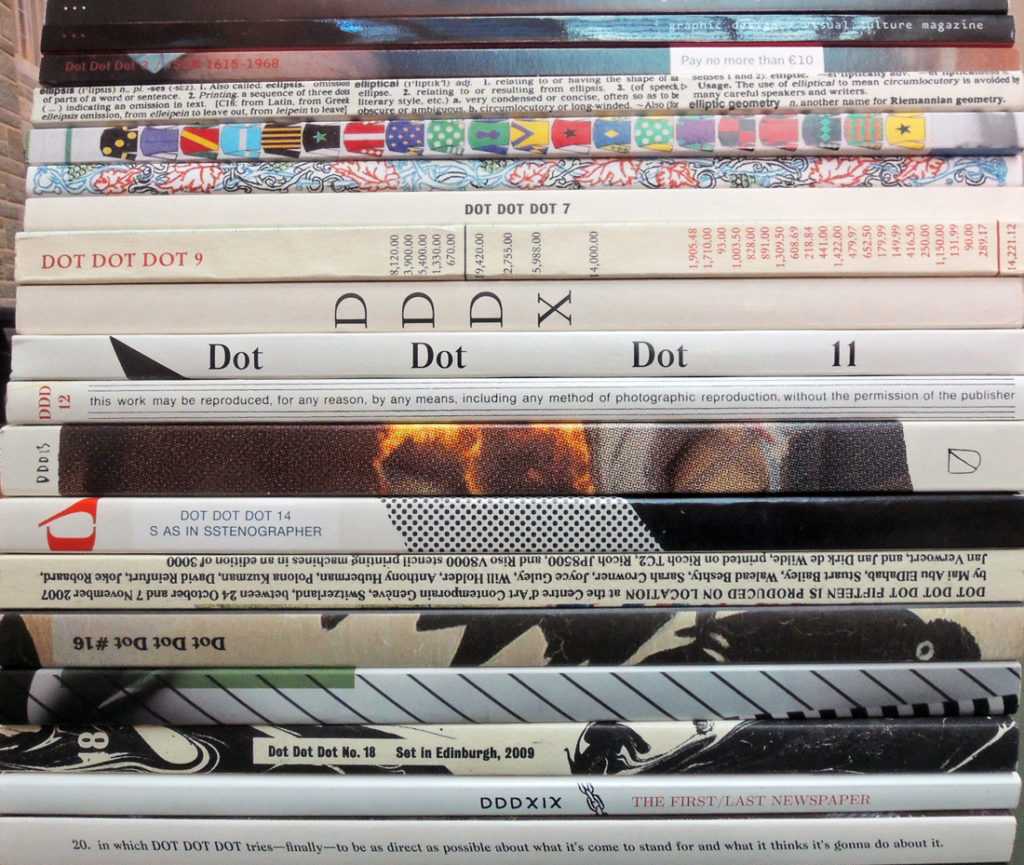 Sometimes contemporary material can be just as difficult to collect as that from hundreds of years ago. It has taken much effort and the help of an international group of colleagues to acquire a complete run of the typography journal DotDotDot (2000-2010).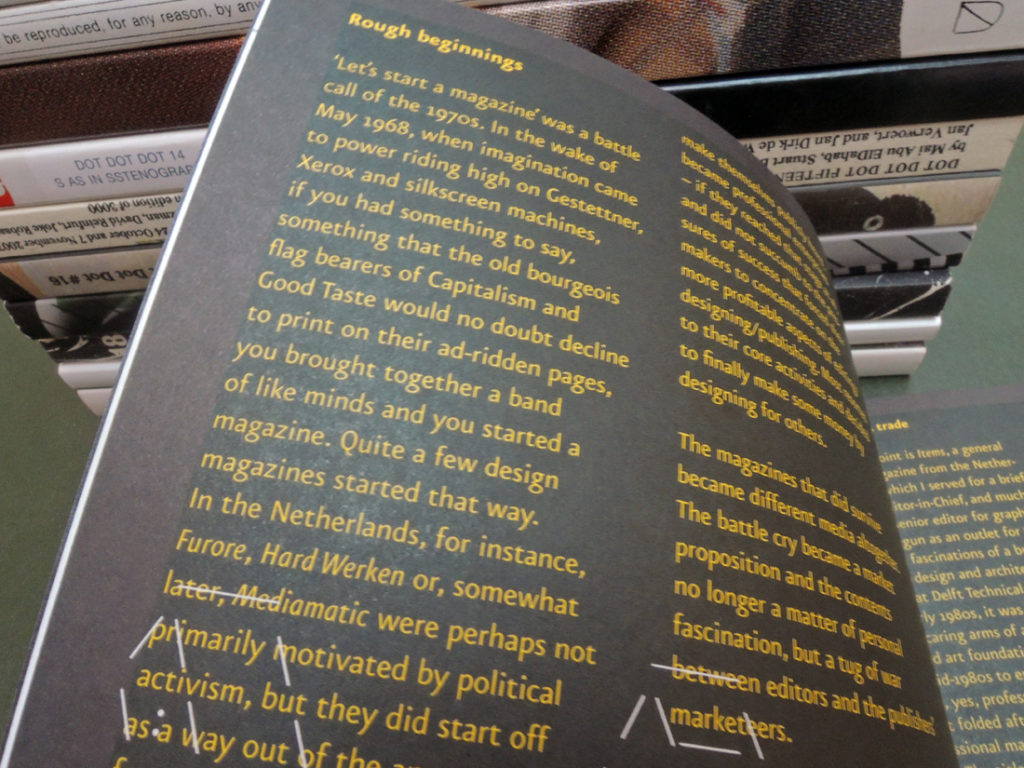 First established in a basement room on the lower east side of Manhattan, this non-profit organization and publication evolved in 2010, ending the DotDotDot paper journal. http://www.dot-dot-dot.us/index.html
Today Stuart Bailey, Angie Keefer, and David Reinfurt, are based in Liverpool where The Serving Library has a publishing platform, a seminar room, a collection of framed objects, and an event space. The Serving Library currently resides at Exhibition Research Lab in the School of Art & Design, Liverpool John Moores University, which has been home to a regular program of free public talks since spring 2017.
http://www.servinglibrary.org/