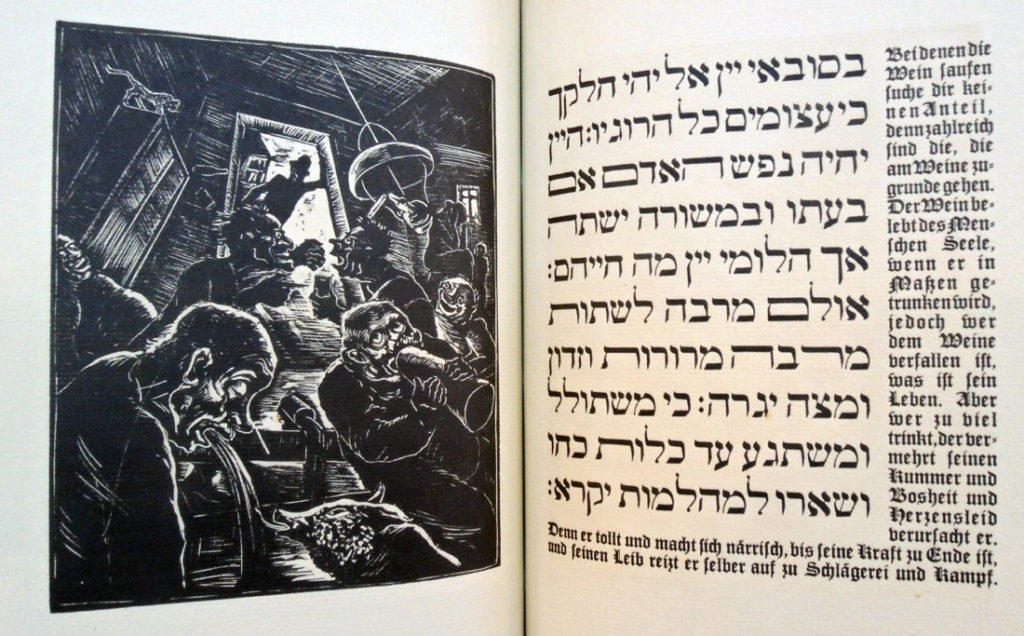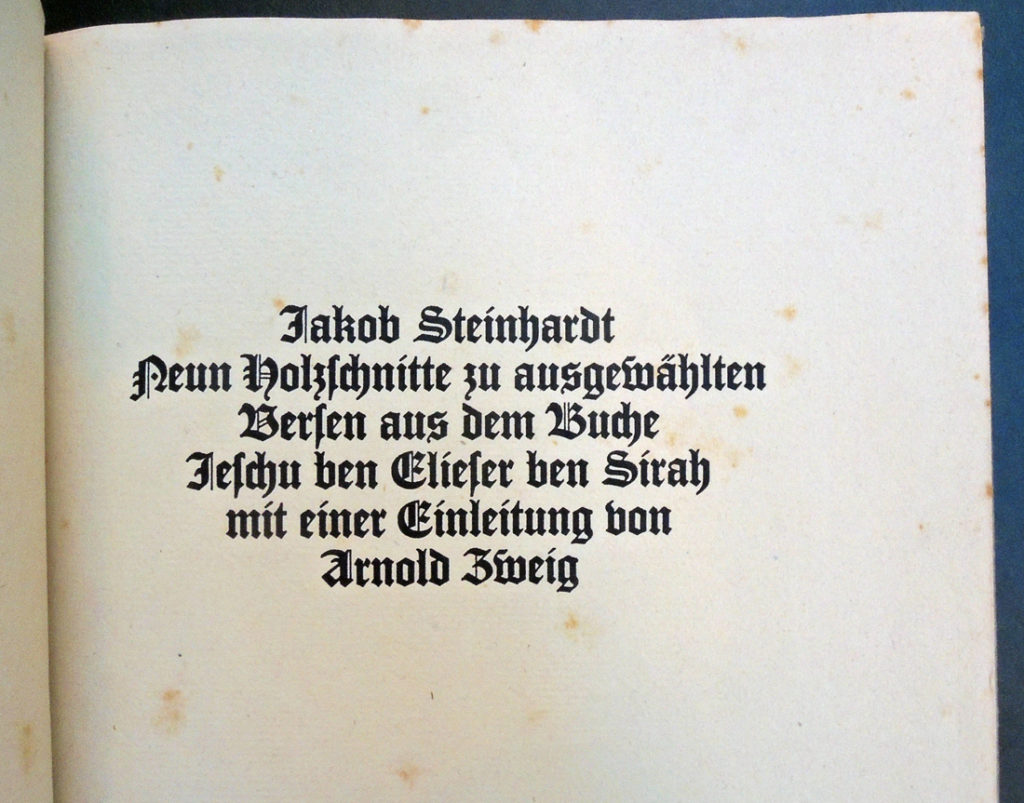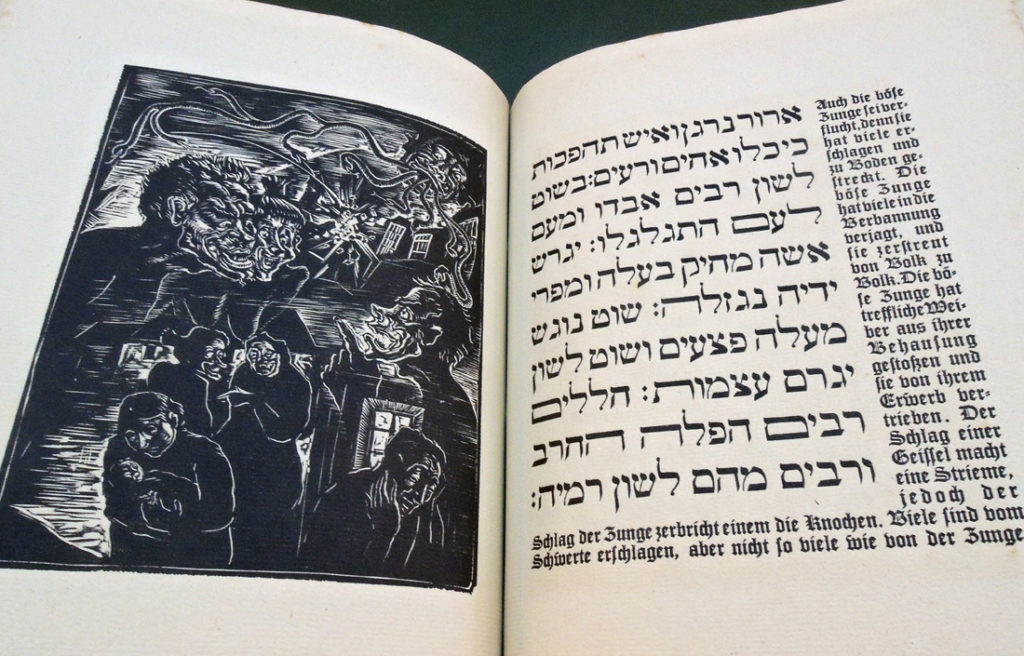 Born in Zerków, Germany (what is now Poznań, Poland), Jakob Steinhardt (Hebrew: יעקב שטיינהרדט‬) fled Nazi persecution in 1933 and made his home in Jerusalem for the last 30 years of his life. This is one of the last books he produced in Berlin, where he co-founded Die Pathetiker group together with Ludwig Meidner and the German painter Richard Janthur.
Here is a portion of the entry in the Grove Dictionary of Art:
"While serving in the German army in World War I Steinhardt successfully exhibited 50 drawings at the Berlin Secession in 1917. In 1919 J. B. Neuman began to publish Steinhardt's etchings and also arranged his first one-man exhibition that year. During this productive period he received many commissions for book illustration, such as those for the Haggadah (Berlin, 1920–21). He visited Palestine in 1925 and fled there from Nazi persecution in 1933, settling first in Tel Aviv and then in Jerusalem. There he concentrated on woodcuts, producing such Expressionist works as The Butcher (1934; see 1987 exh. cat., p. 32). He ran an art school in Jerusalem from 1934 to 1949, when he took over the Directorship of the Belazel School of Arts and Crafts. Throughout his career his style was Expressionist and though predominantly a printmaker he also painted in oils. He produced a number of illustrations for the Bible, such as Isaiah the Prophet (1954; Los Angeles, CA, Co. Mus. A.)."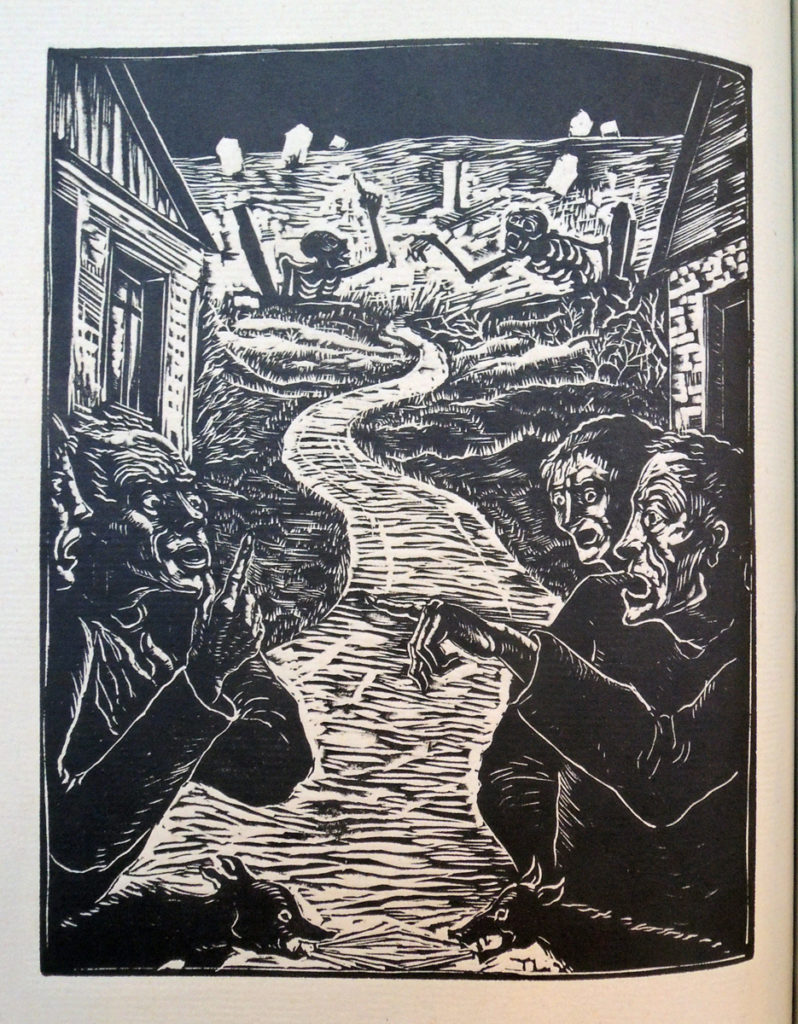 Special thanks to James Weinberger, Curator, Near East Collection, for helping with this acquisition.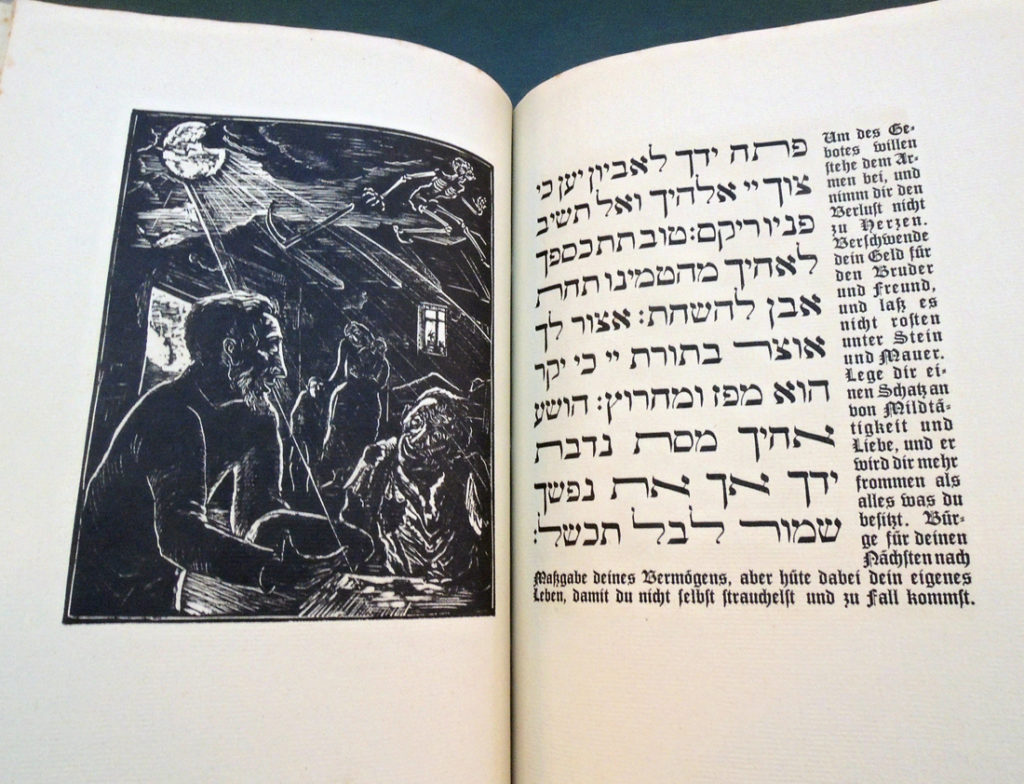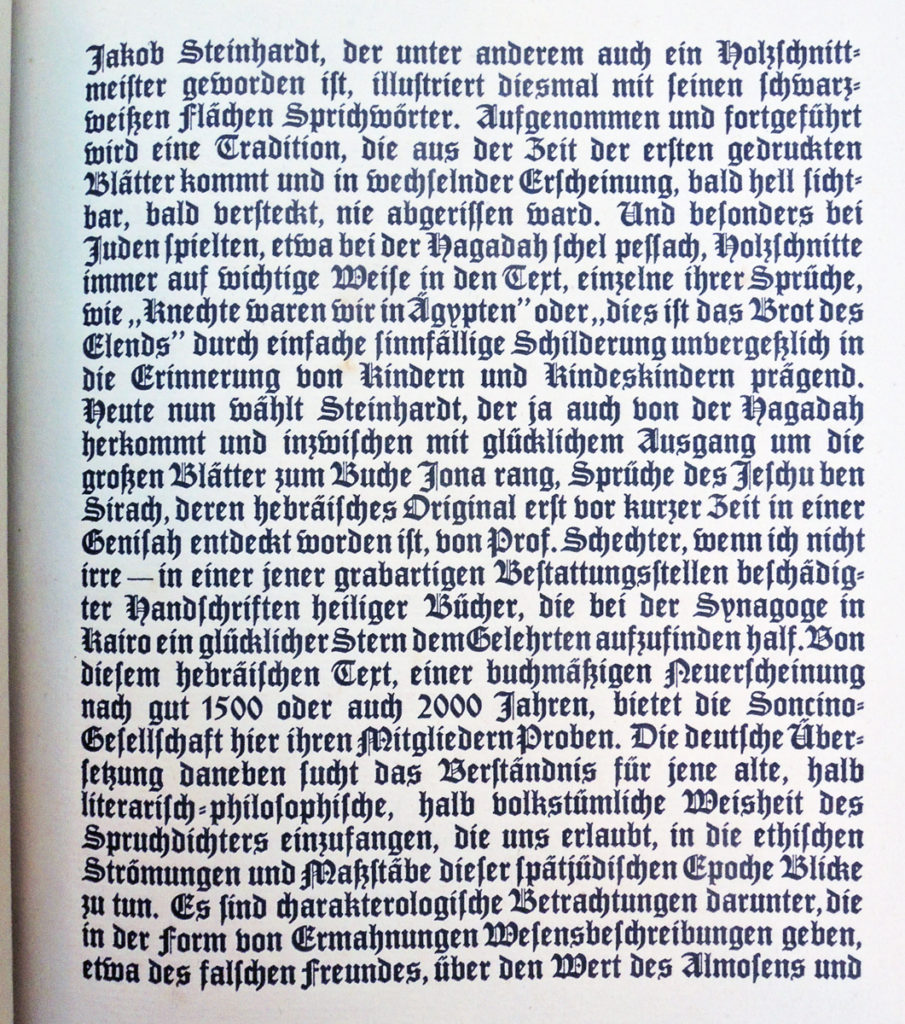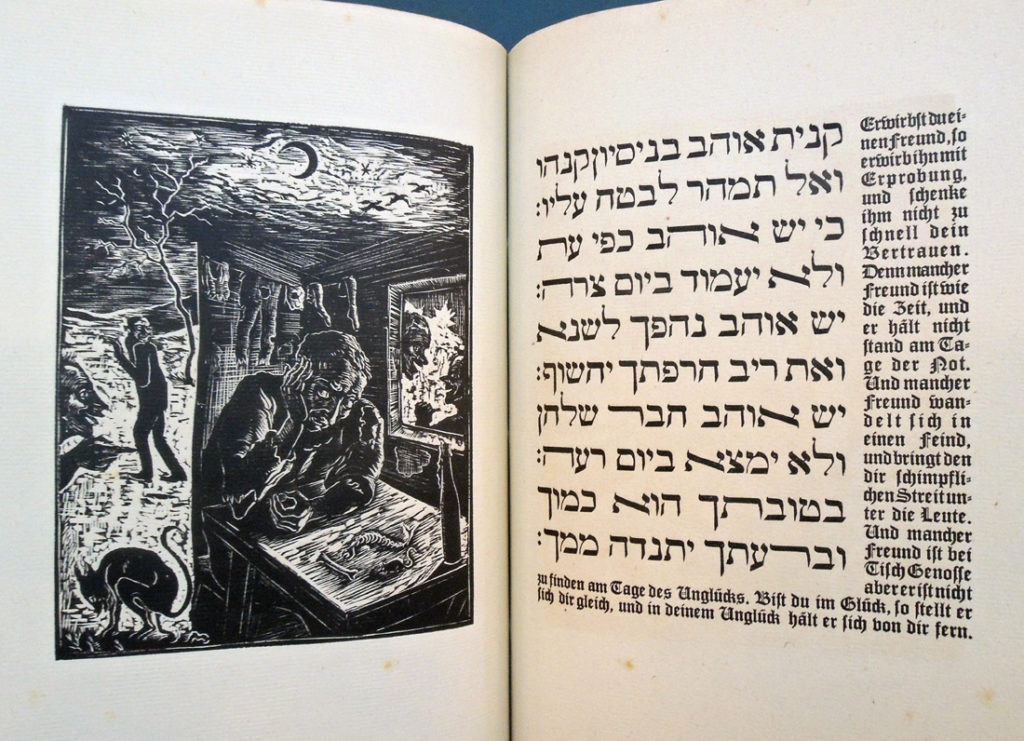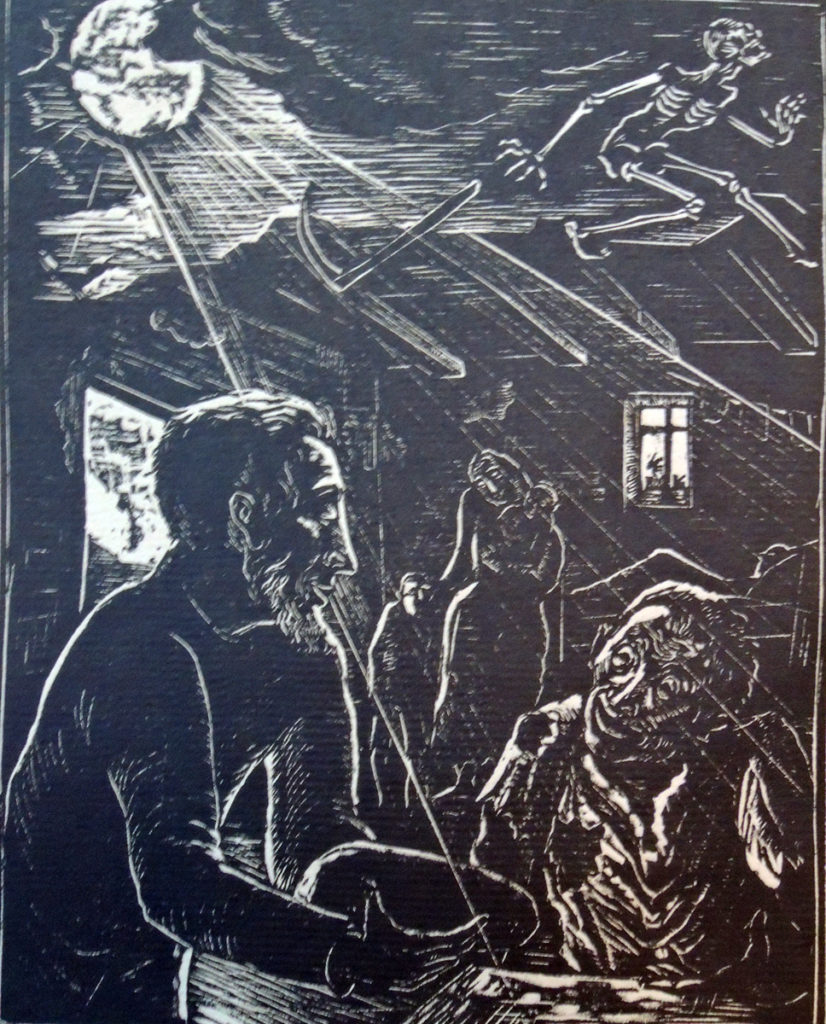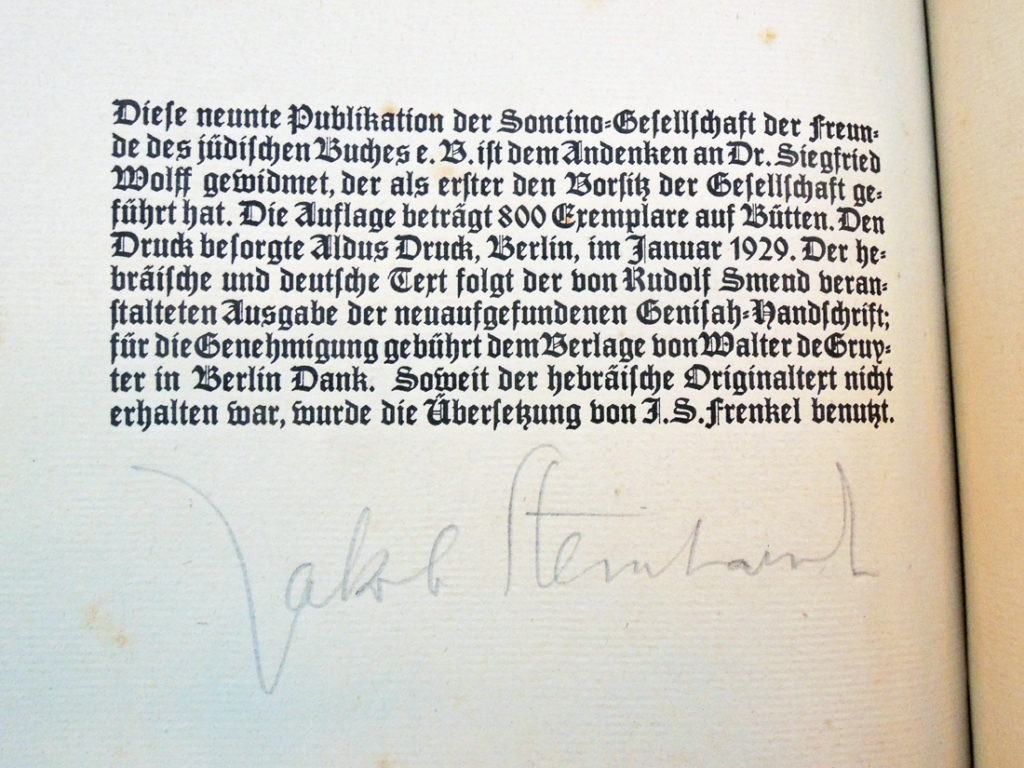 Jacob Steinhardt (1887-1968), Neun Holzschnitte zu ausgewählten Versen aus dem Buche Jeschu ben Elieser ben Sirah; mit einer Einleitung von Arnold Zweig [Nine Woodcuts and Selected Verses from the Book of Ben Sirah–Soncino] (Berlin: Aldus Druck, 1929). Ninth Publication of the Soncino Society of Friends of the Jewish Book. Graphic Arts Collection GAX 2018- in process