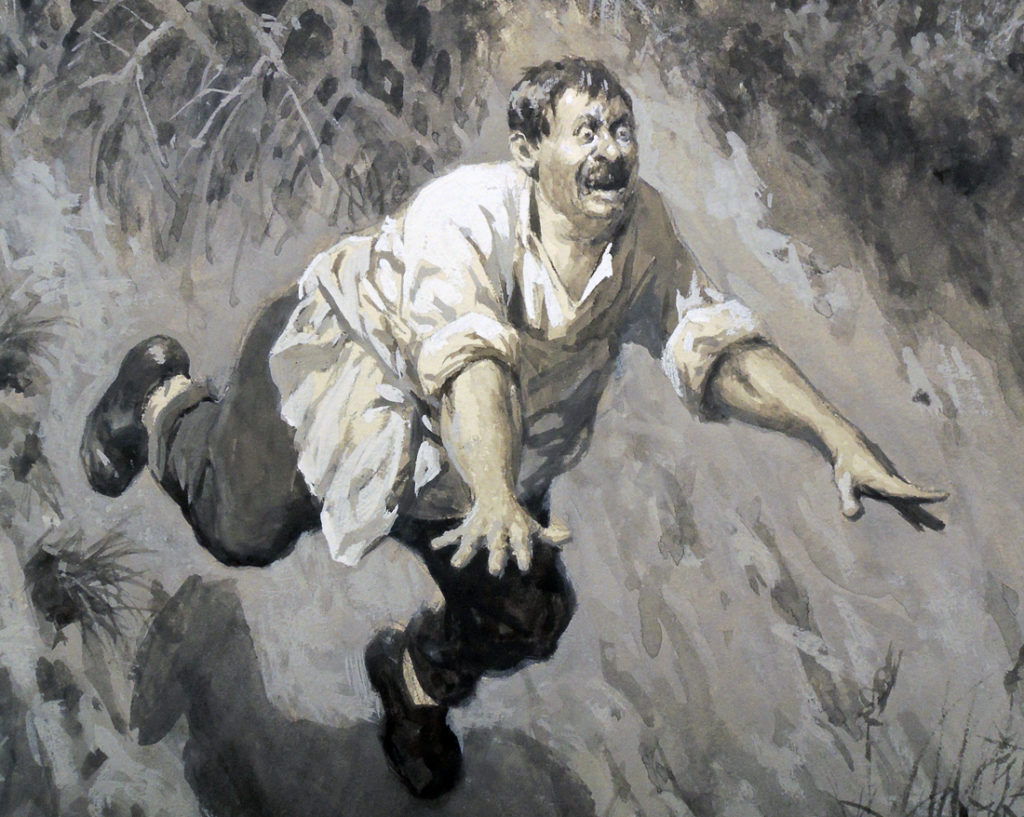 Detail of A.B. Frost, "He dived in…", for Here Froggy, Froggy by Hugh Wiley, published Scribner's 62 (October 1917). Gouache on board. Graphic Arts Collection
The Graphic Arts Collection holds a number of paintings by the color-blind artist A.B. (Arthur Burdett) Frost (1851-1928) who illustrated stories published in Scribner's, Century, and other American magazines. During the late 19th century, Frost was a full-time member of the staff at Harper & Brothers but as demand for his work grew, Frost was eventually able to pick and choose his projects. This story for Hugh Wiley came near the end of Frost's career, when the artist was sixty-five years old.
Young Hugh Wiley, on the other hand, was at the beginning of his career and this story was written before he enlisted in the army during the First World War. The plot involves Fat Pat Kelly, a cook on the U.S. Dredge No.8; Captain Dan Porter; Otto, the Proosian pastry chef; and their assignment on the Mississippi River in 1917.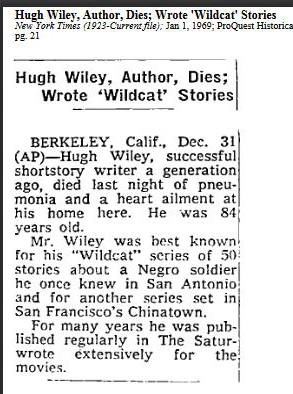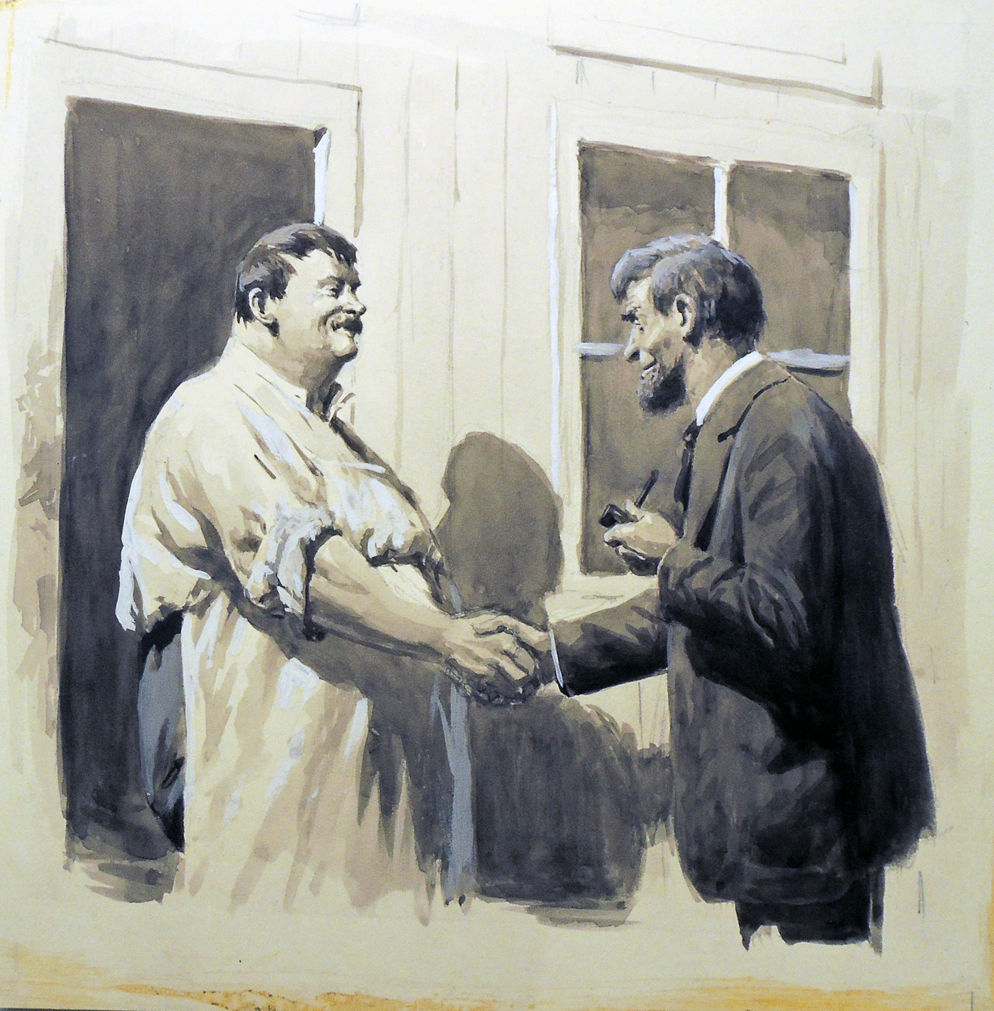 "It was after his return to civilian life in 1918 that Wiley began writing professionally, beginning with an adventure tale entitled "Four Leaved Wildcat", which appeared in the Saturday Evening Post on March 8, 1919. He followed this with a series of stories, "Mister Lady Luck", "Hop", "Junk", and "Solitaire" among them, through the year 1920, and these were followed by his first books, The Wildcat in 1920 and The Prowler in 1921. The Wildcat told the story of a black American drafted and sent overseas during World War I; several of Wiley's other early books, including The Prowler and Fo' Meals a Day (1927), were works depicting black life in comic and exaggerated manner, somewhat akin to minstrel show entertainment though perhaps a bit more subtle."–Bruce Eder.
https://www.fandango.com/people/hugh-wiley-722004/biography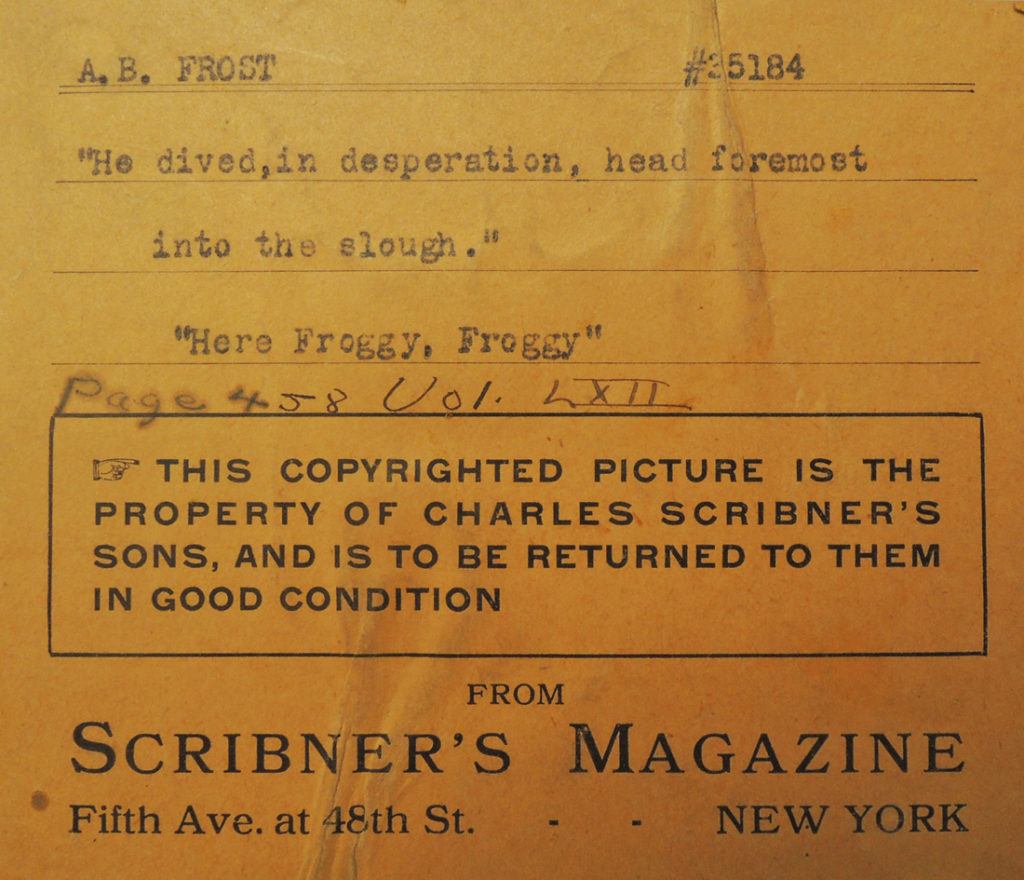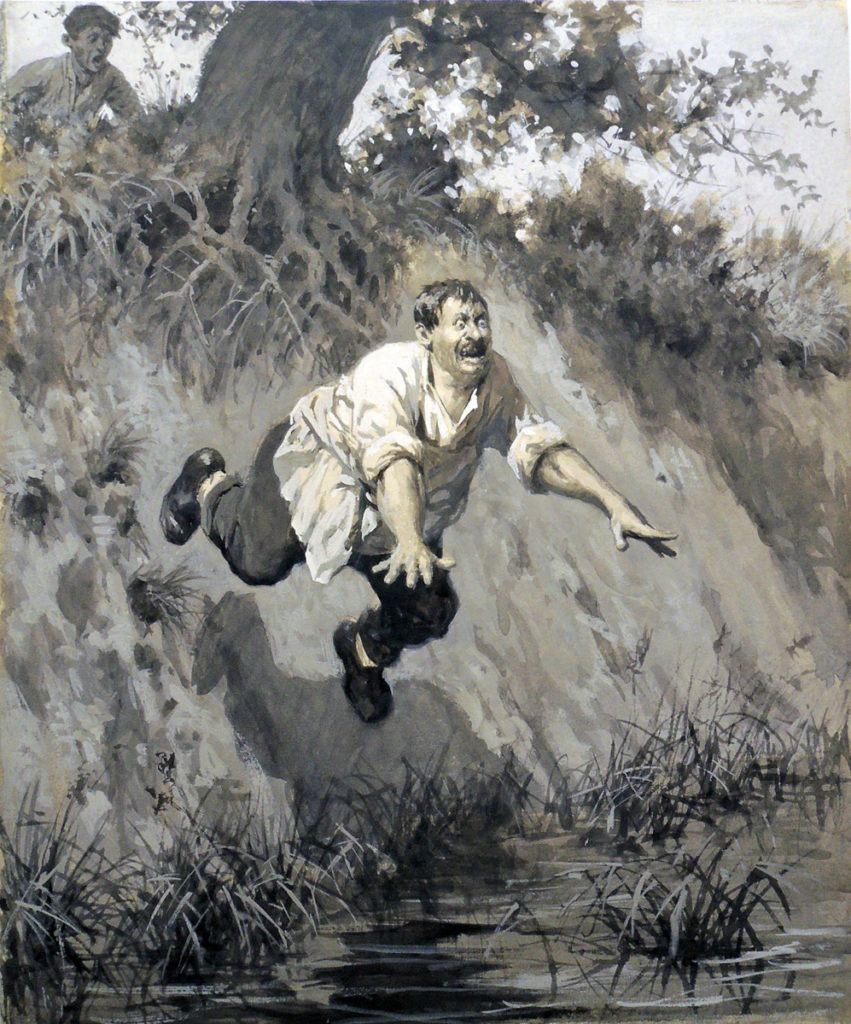 A.B. Frost, "He dived in…", for Here Froggy, Froggy by Hugh Wiley, published Scribner's 62 (October 1917). Gouache on board. Graphic Arts Collection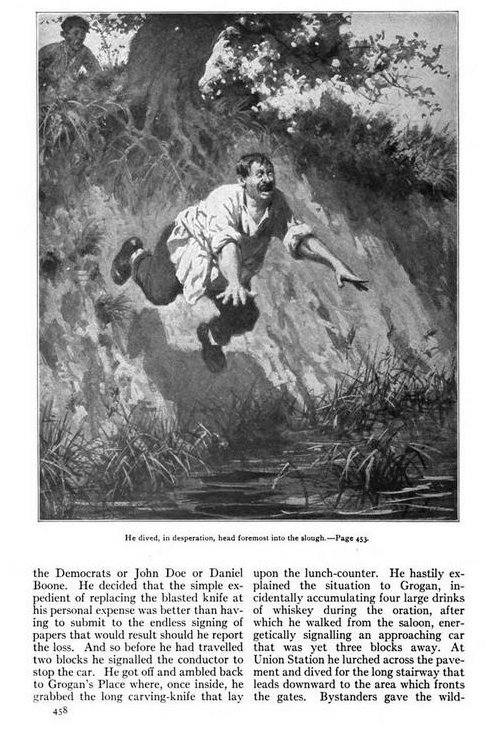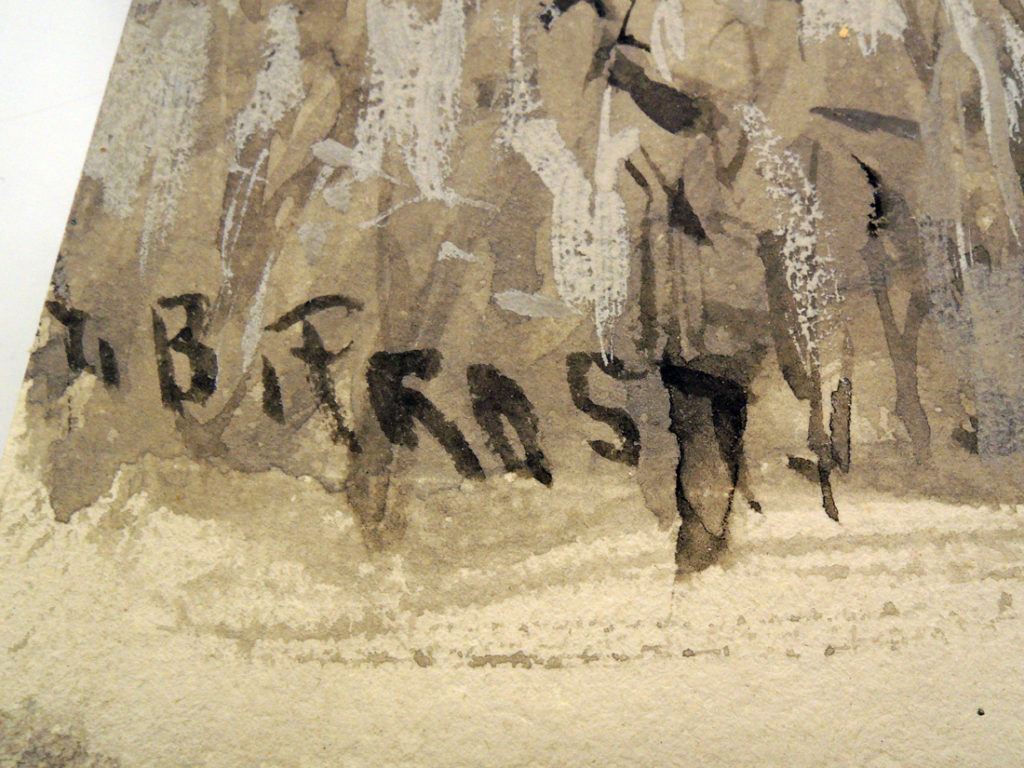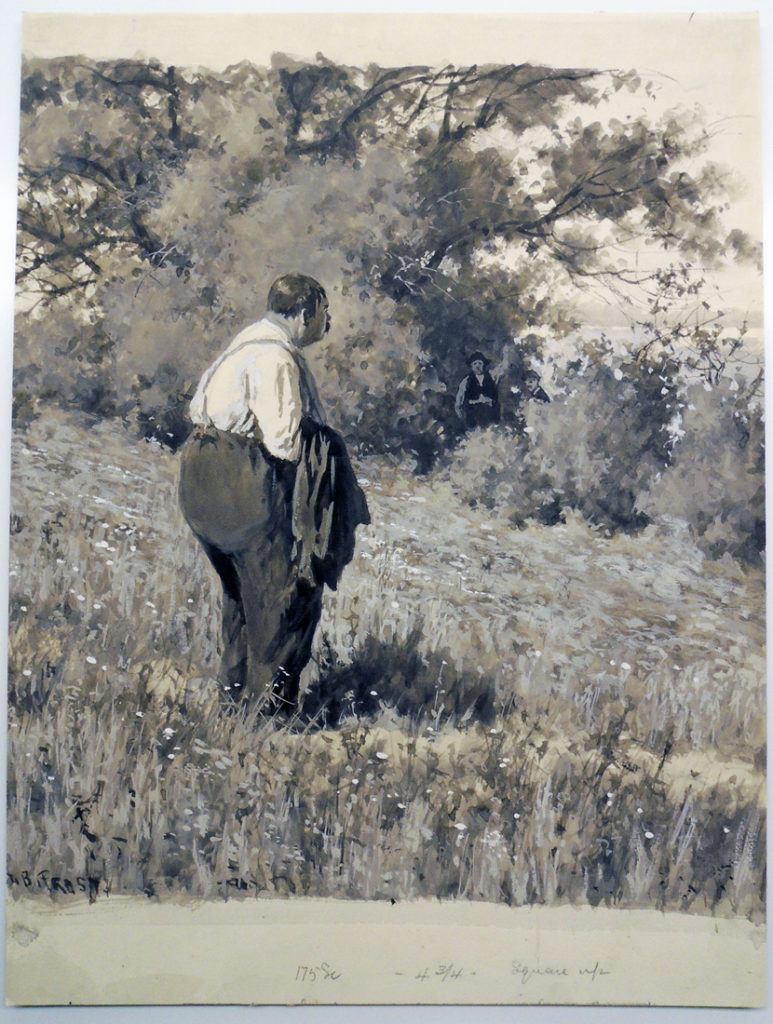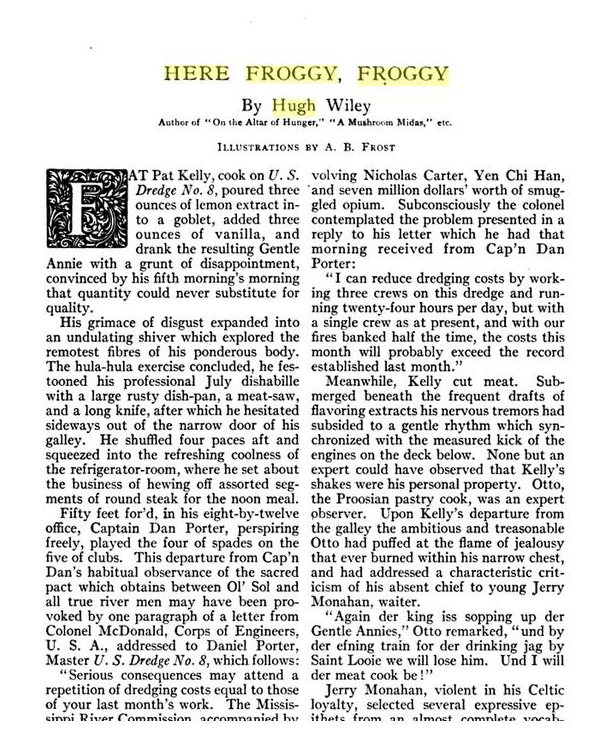 A series of Wiley stories were translated to early films, starring Boris Karloff: