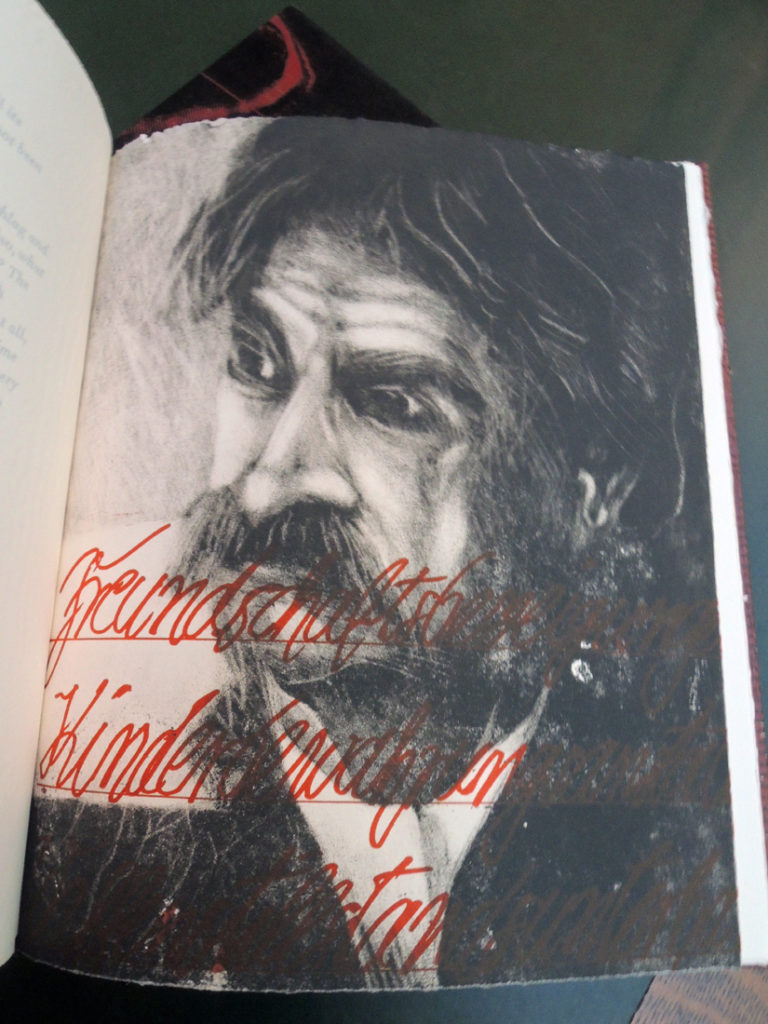 In 1880, Mark Twain (1835-1910) published A Tramp Abroad, about a trip through Central and Southern Europe. The first half covers South-Western Germany, where Twain had issues with the language. A commentary expressing his opinions on German was added as Appendix D: "The Awful German Language."
Twain expanded on this with an essay that became a wonderful lecture titled Die Schrecken der deutschen Sprache (The Horrors of the German Language), which Twain was often called on to repeat.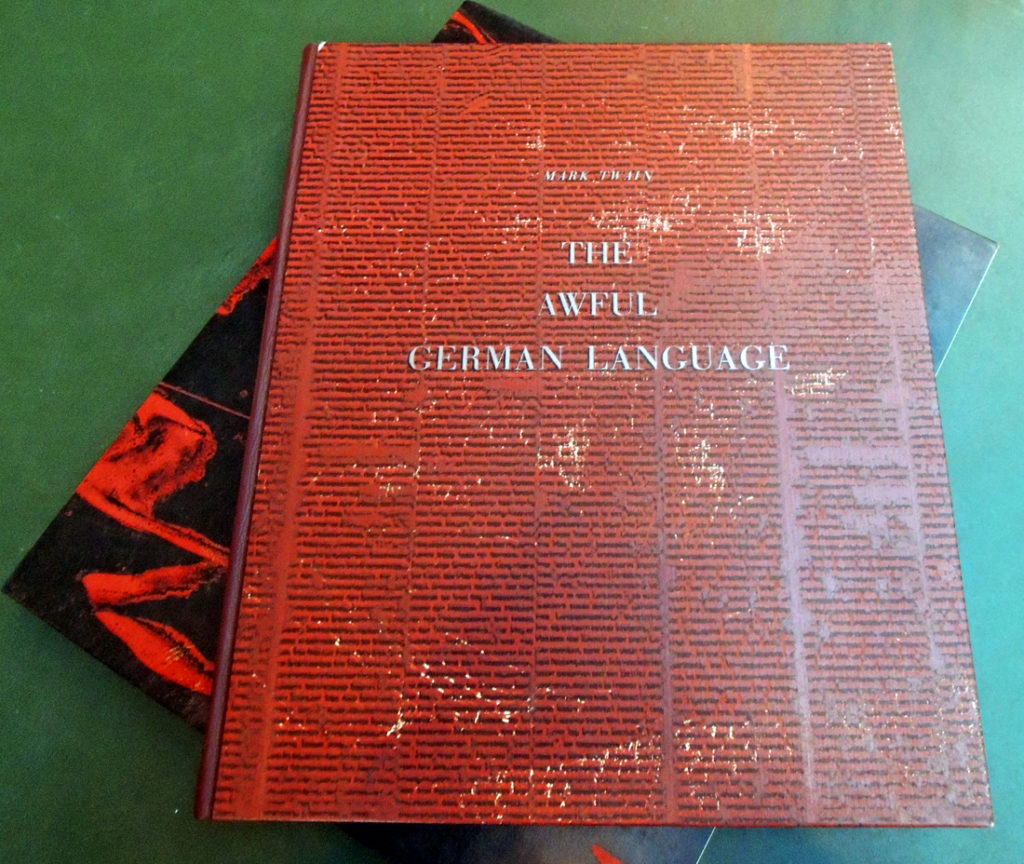 German artist and printer Eckhard Froeschlin, who runs Edition Schwarze Seite, was inspired by Twain to create a contemporary fine press edition entitled An Awful German Language (2018), recently acquired by the Graphic Arts Collection. http://www.froeschlin-edition.de/seiten/ed_buecher/2018_TWAIN.pdf
"I heard a Californian student in Heidelberg," writes Frieschlin, "say, in one of his calmest moods, that he would rather decline two drinks than one German adjective." Twain's text appears in excerpts, accompanied by mezzotint etchings, which Froeschlin created while traveling in California and New England. Bet his English was perfect.