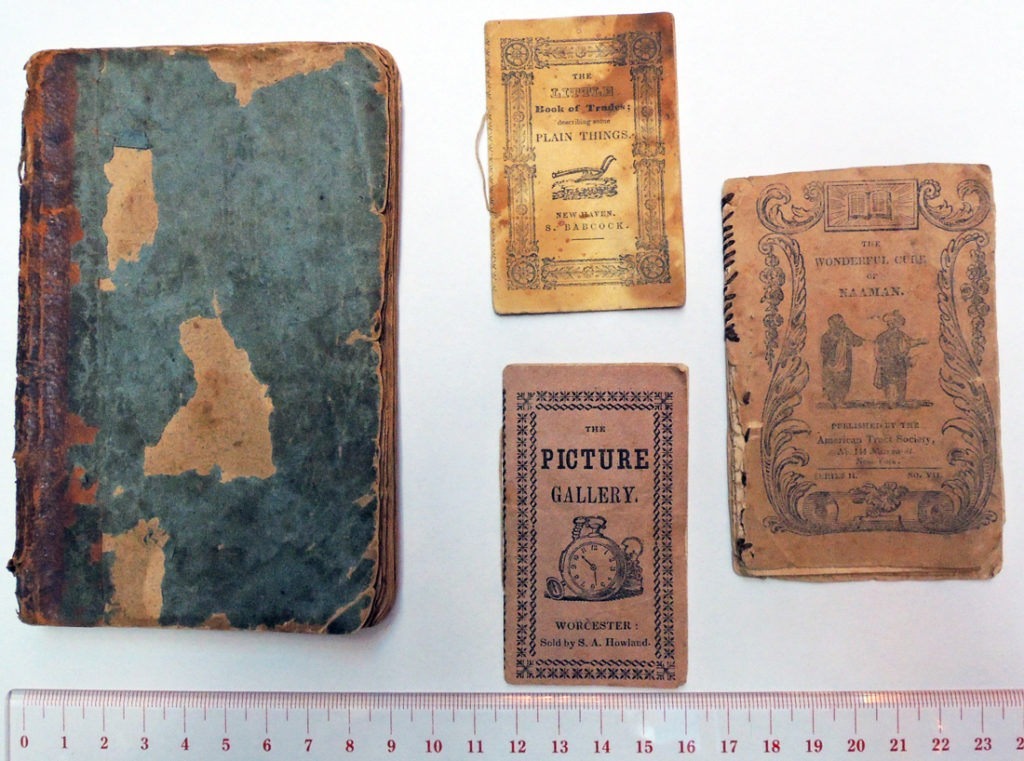 Here is a small taste of the over one hundred volumes that showed up at our door this week, thanks to the generosity of Bruce Willsie, Class of 1986. The collection of early 19th-century chapbooks includes Jewish history, international fiction, education, and much more. It is a beautiful complement to the Sinclair Hamilton Collection of Early American Book Illustrators and Wood Engravers. [scale is centimeters]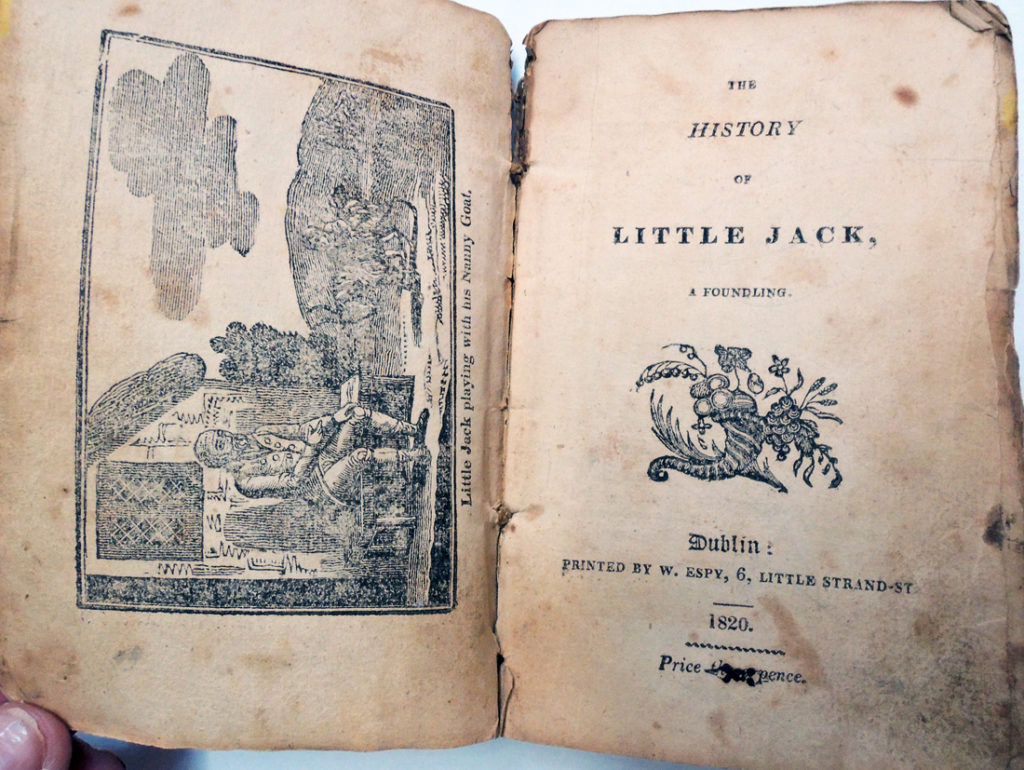 A man and his goat: "There was once a poor lame old man that lived in the midst of a wide uncultivated moor, in the north of England. He had formerly been a soldier, and had almost lost the use of one leg by a wound he had received in battle, when he was fighting against the enemies of his country. This poor man when he found himself thus disabled, built a hut of clay, which he covered with turf dug from the common. …In his walks over the common, he one day found a little kid that had lost its mother, and was almost famished with hunger: he took it home to his cottage, fed it with the produce of his garden, and nursed it till it grew strong and vigorous. Little Nan (for that was the name he gave it) returned his cares with gratitude, and became as much attached to him as a dog. All day she browzed upon the herbage that grew around his hut, and at night reposed upon the same bed of straw with her master. Frequently did she divert him with her innocent tricks, and gambols. She would nestle her little head in his bosom, and eat out of his hand part of his scanty allowance of bread, which he never failed to divide with his favourite. The old man often beheld her with silent joy, and, in the innocent feelings of his heart, would lift his hands to heaven, and thank the Deity, that, even in the midst of poverty and distress, had raised him up one faithful friend."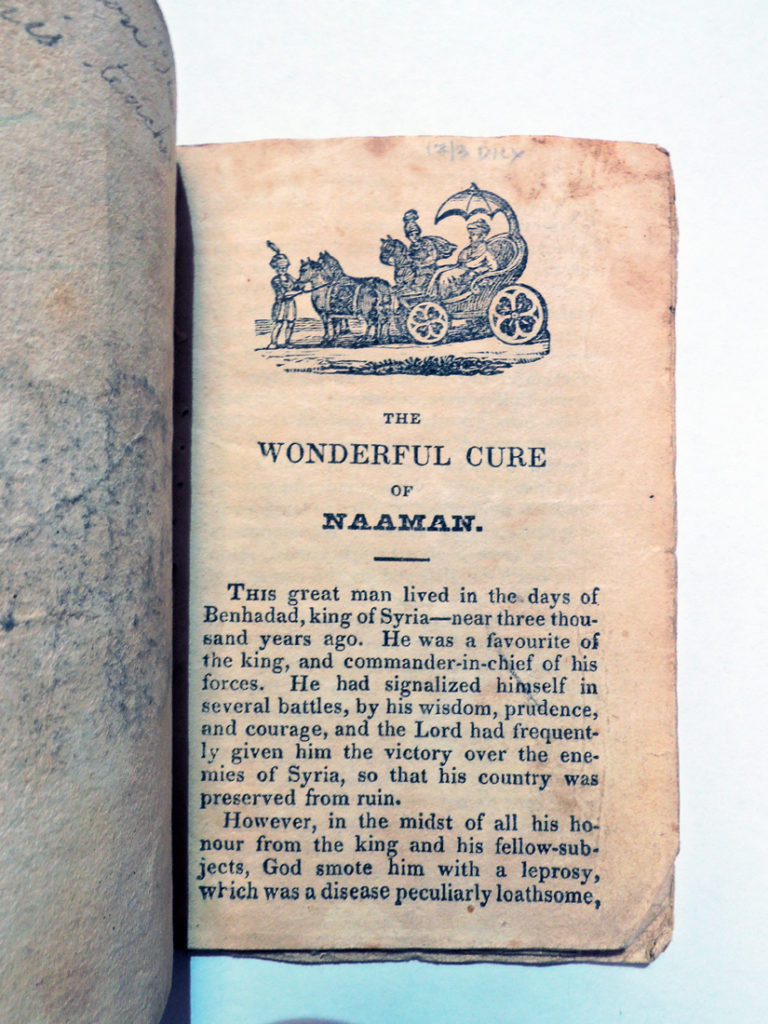 The story of Naaman, a general in the Syrian army whose leprosy is cured by bathing in the Jordan river under instruction of the prophet Elisha, as told by a young slave girl. Price One Penny.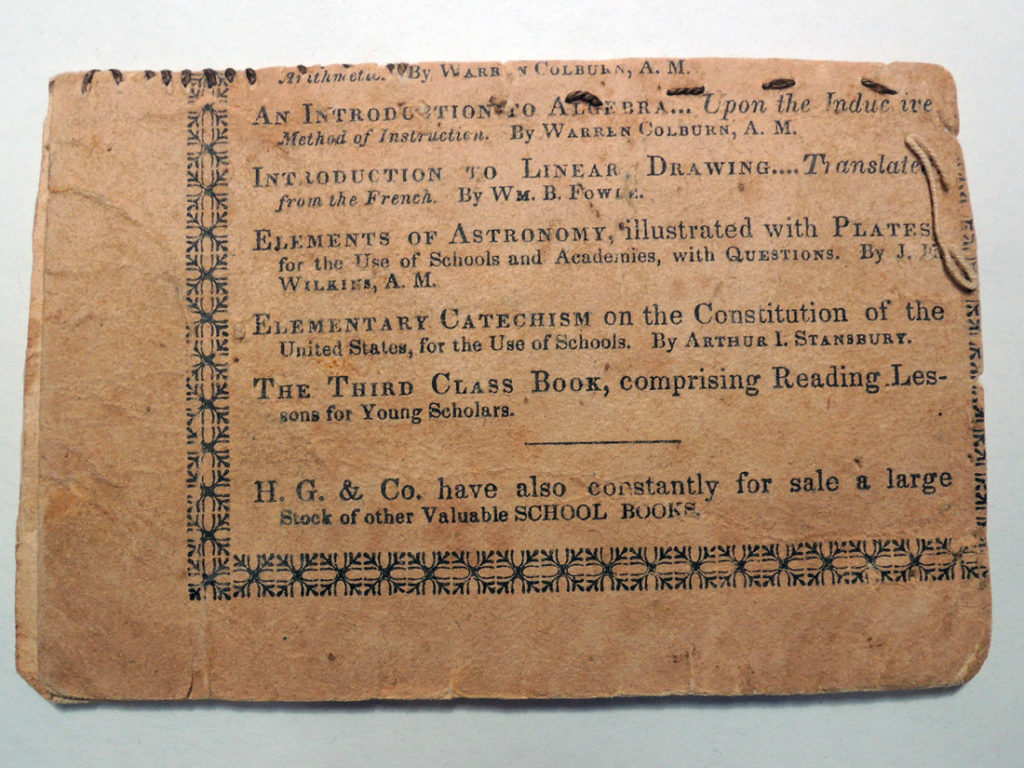 Back cover.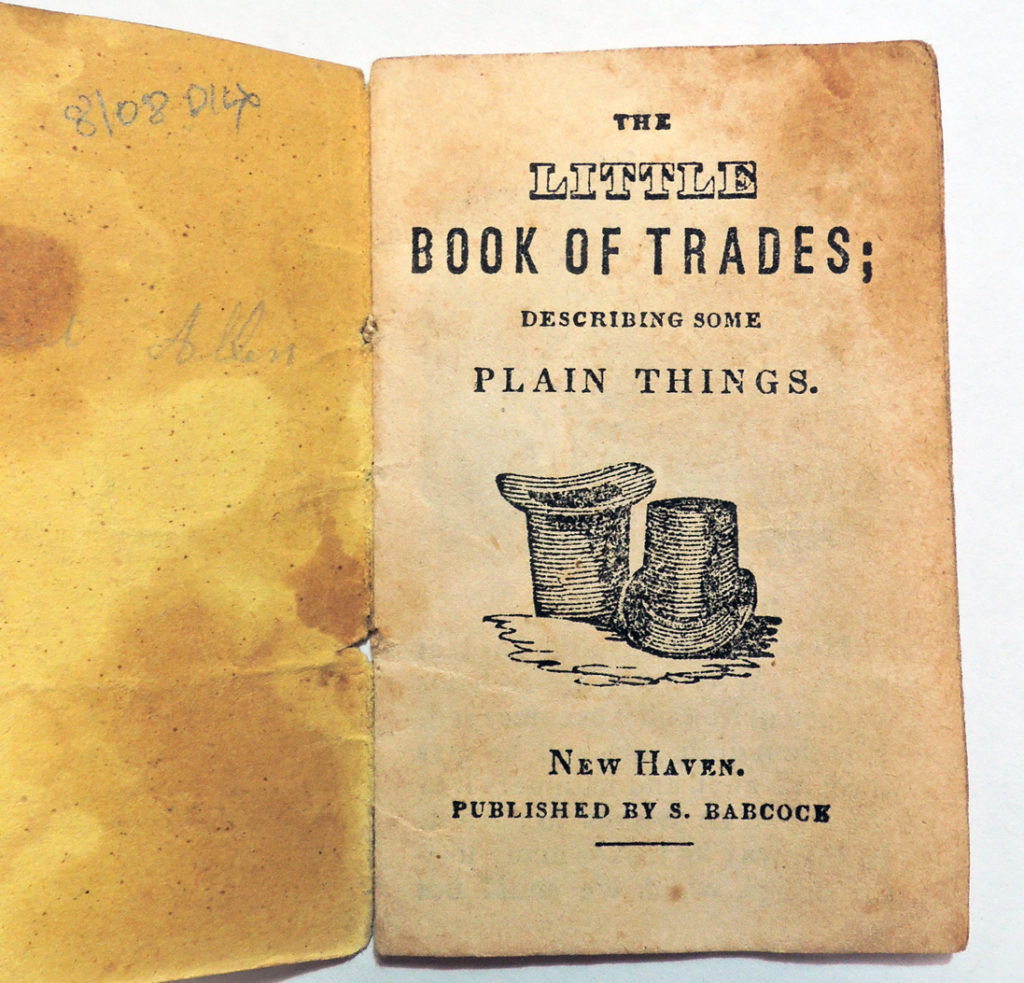 Of the four trades described is the making of paper for books.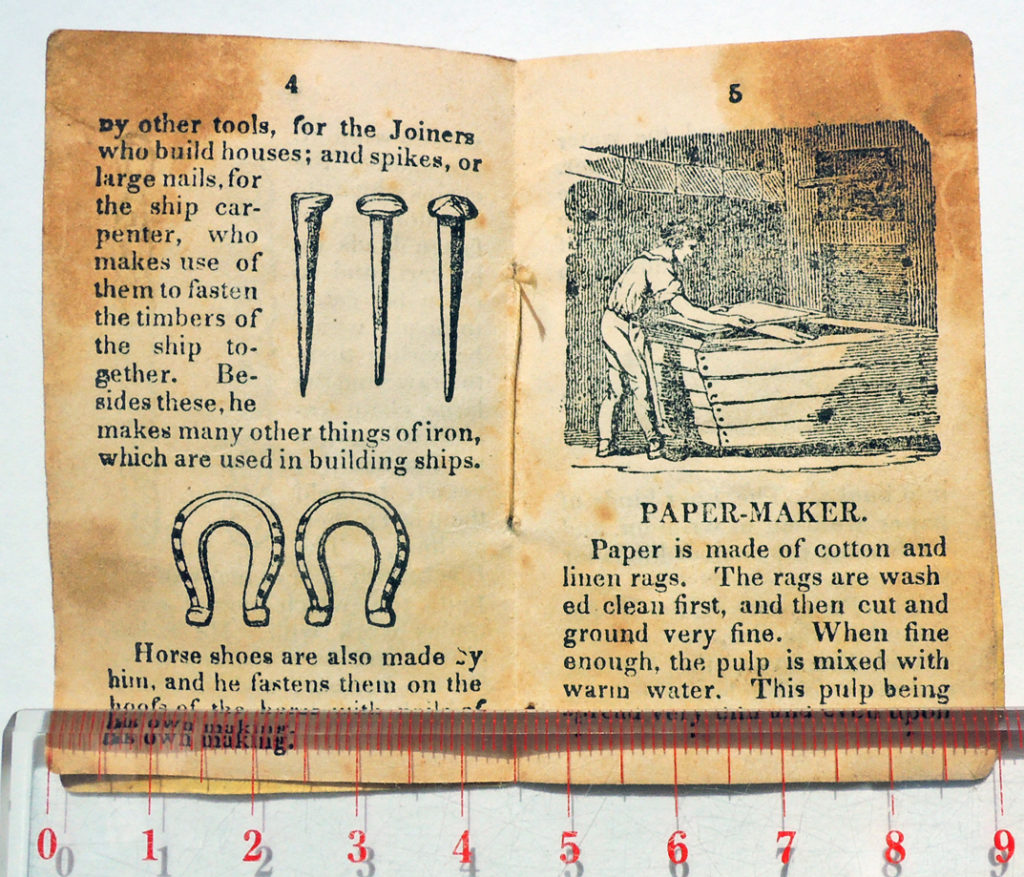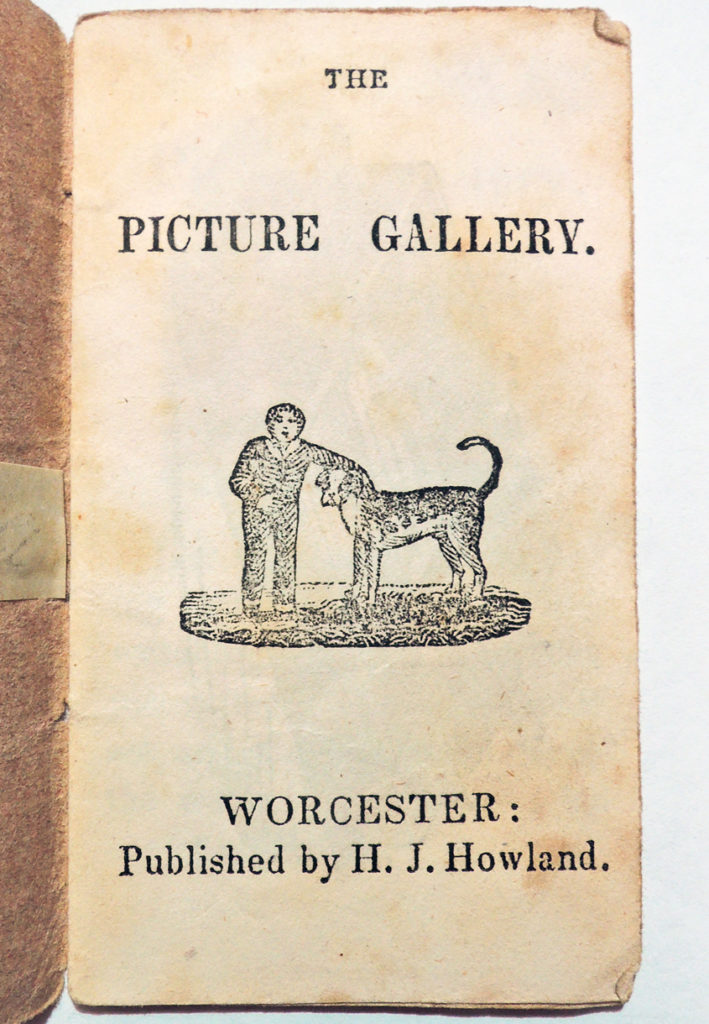 The first picture in the book is not described. What is this?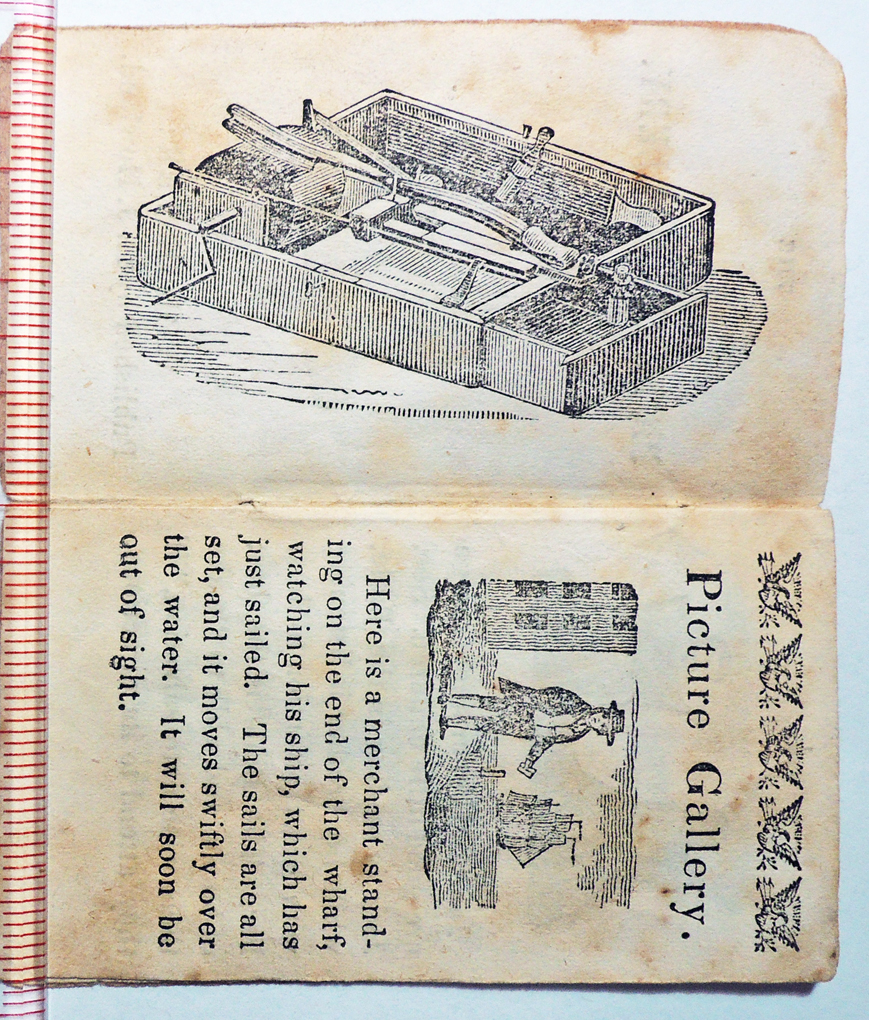 This is a very pessimistic book, see below: