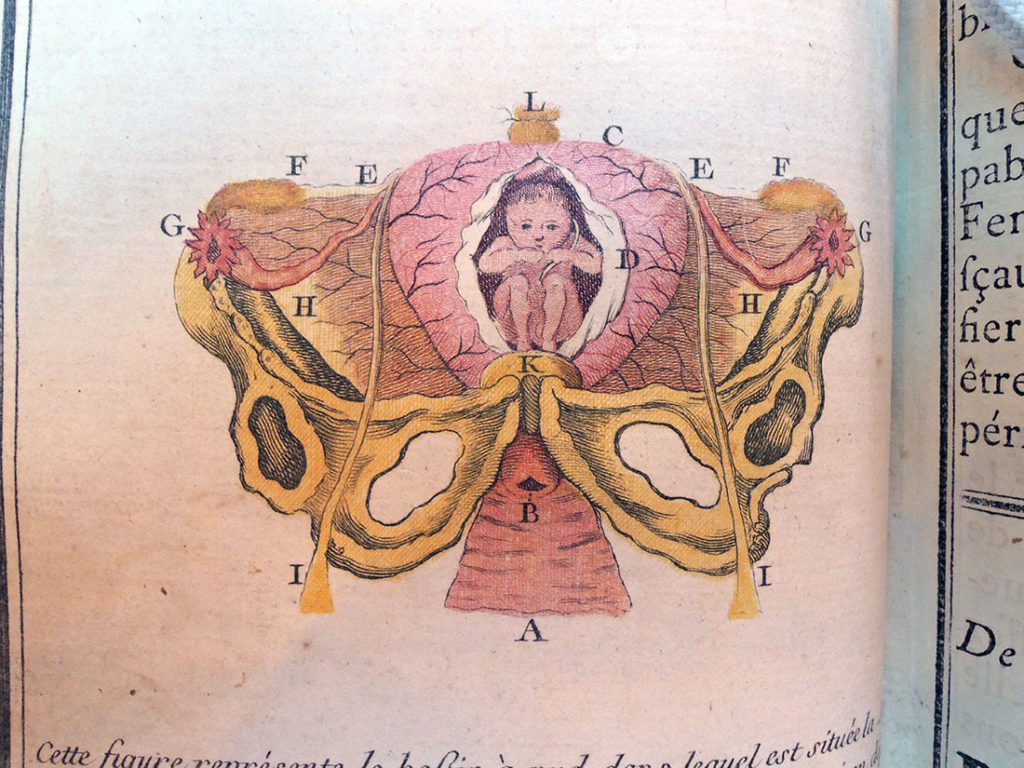 For those who study the history of printed color, the German printer Jacob Christoph Le Blon (1667-1741) is celebrated for his development of three and four color prints. We usually think of the deluxe editions he produced but forget his three-color system was also used on simple, utilitarian volumes.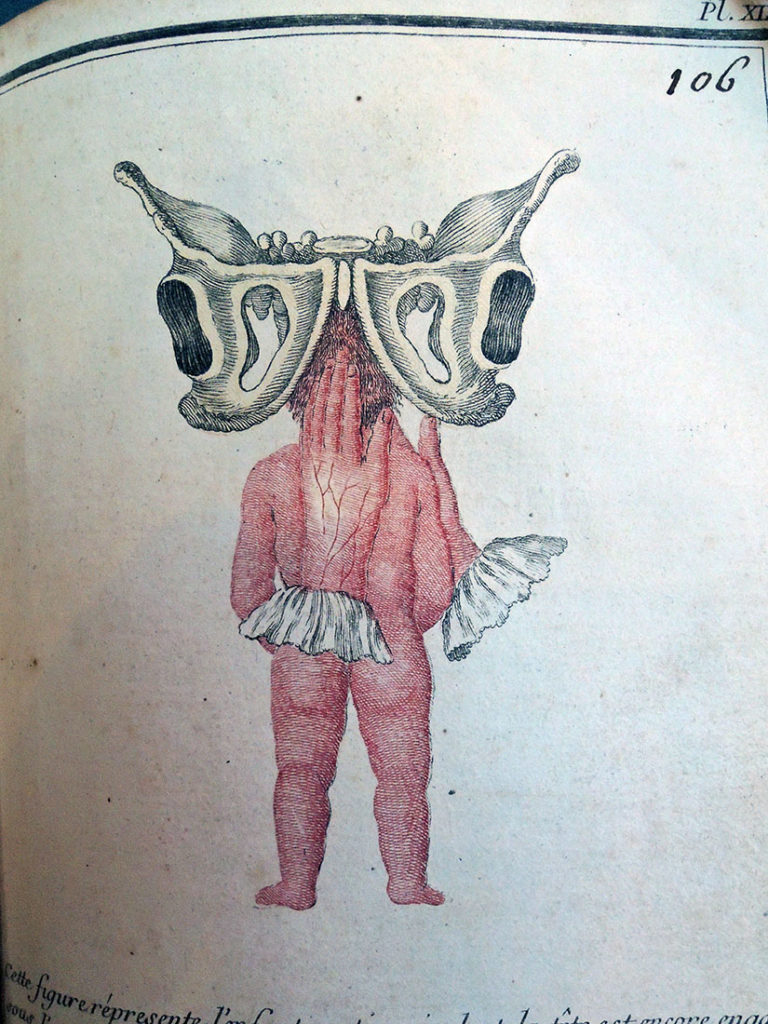 Thanks go to Charles B. Wood III, who found this work on obstetrics by Angélique Marguerite Le Boursier Du Coudray (1712-1789). the pioneering midwife who published the manual on childbirth, developed from the lectures and classes she gave throughout Europe. The illustrations are beautifully printed in colors by Le Blon's assistant Jean Robert (active 1746-1782) and the frontispiece portrait of Du Coudray is also engraved by Robert.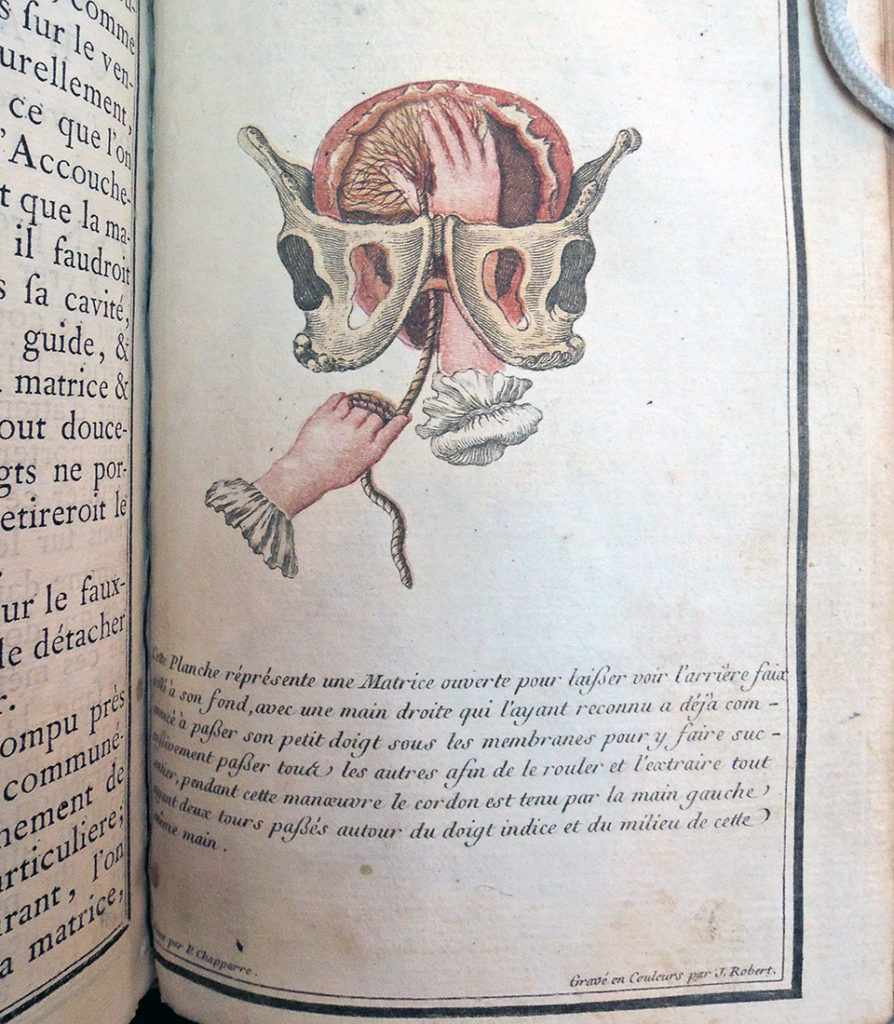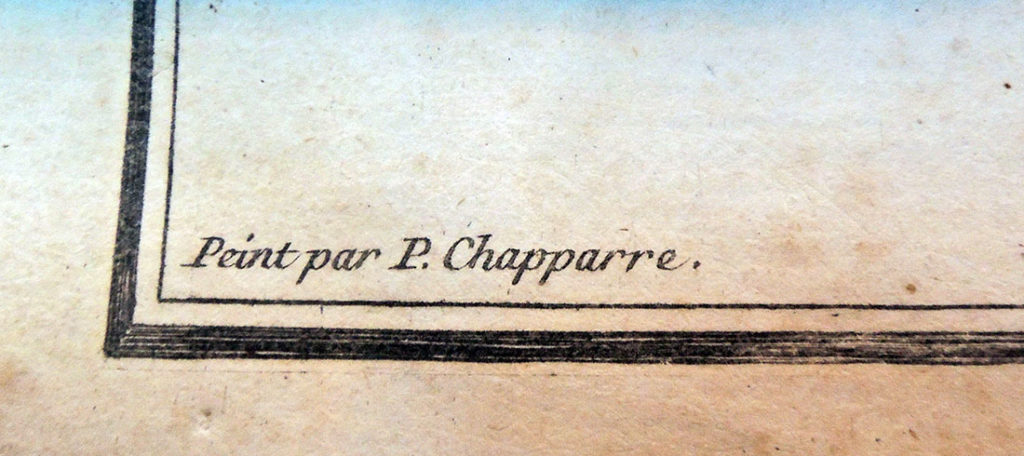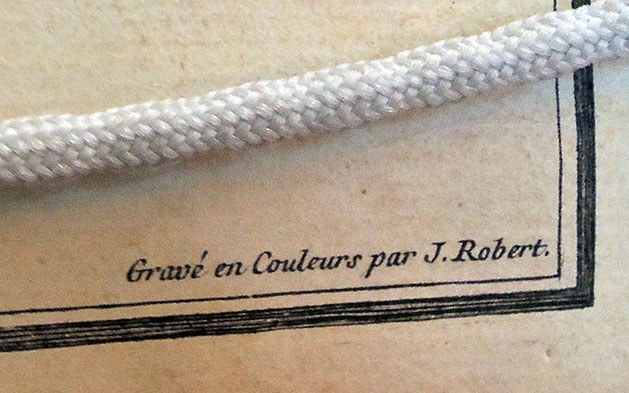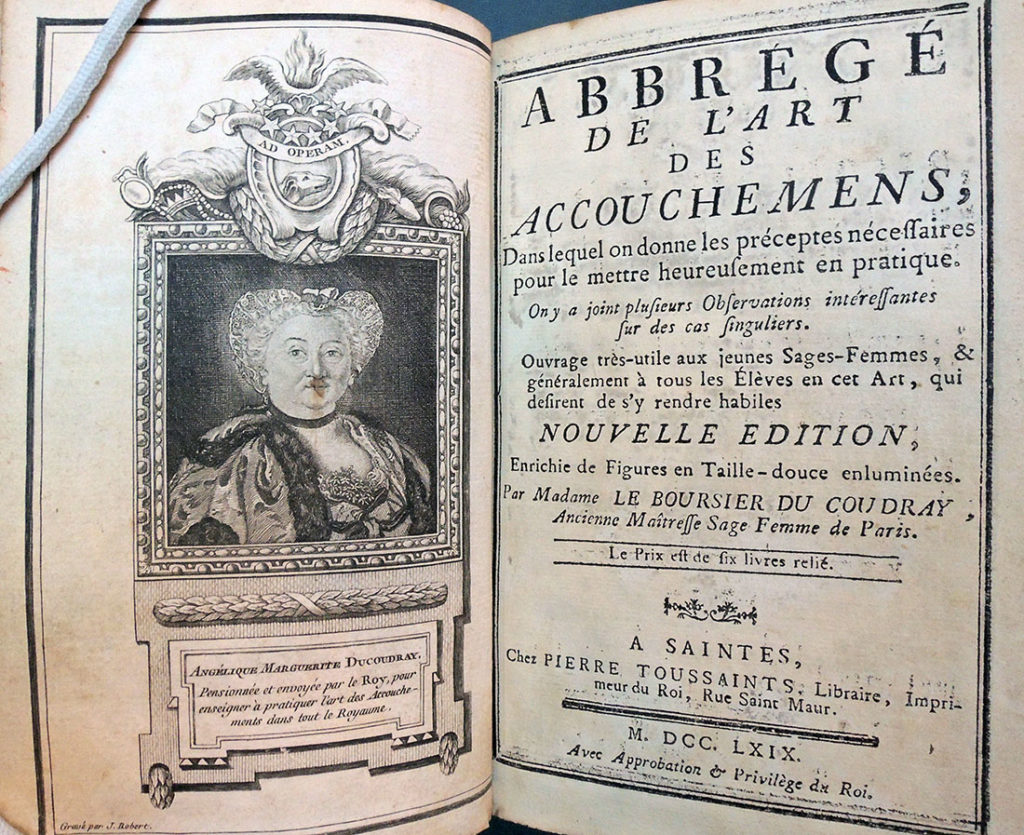 Angélique Marguerite Le Boursier du Coudray (1715-1794), Abbrégé de l'art des accouchemens, dans lequel on donne les préceptes nécessaires pour le mettre heureusement en pratique. On y a joint plusieurs observations intéressantes sur des cas singuliers. Ouvrage très-utile aux jeunes Sages-Femmes, & généralement à tous les éléves en cet art, qui désirent de s'y rendre habiles. Nouvelle édition, enrichie de figures en taille-douce enluminées. Par Madame Le Boursier du Coudray, ancienne maîtresse sage-femme de Paris (Saintes: Pierre Toussaints. Libraire, imprimeur du Roi, rue Saint Maur. M. DCC. LXIX [1769]). Rare Books and Special Collections RG93 .xD8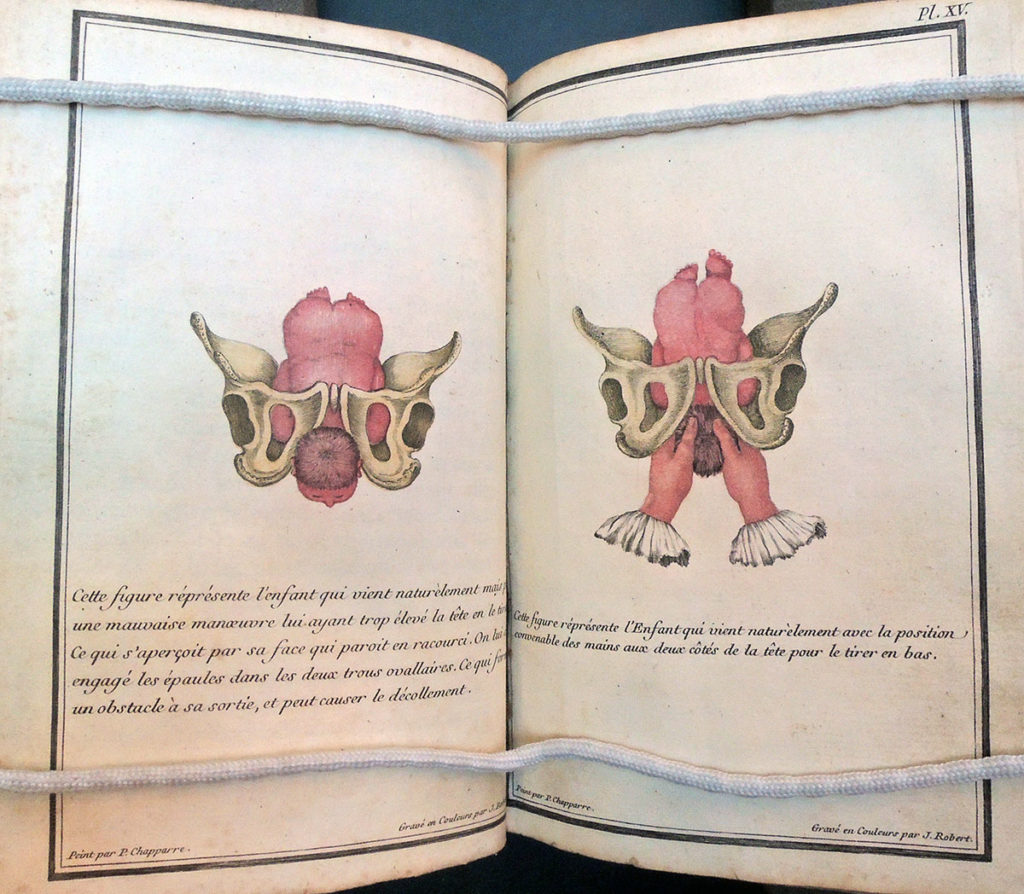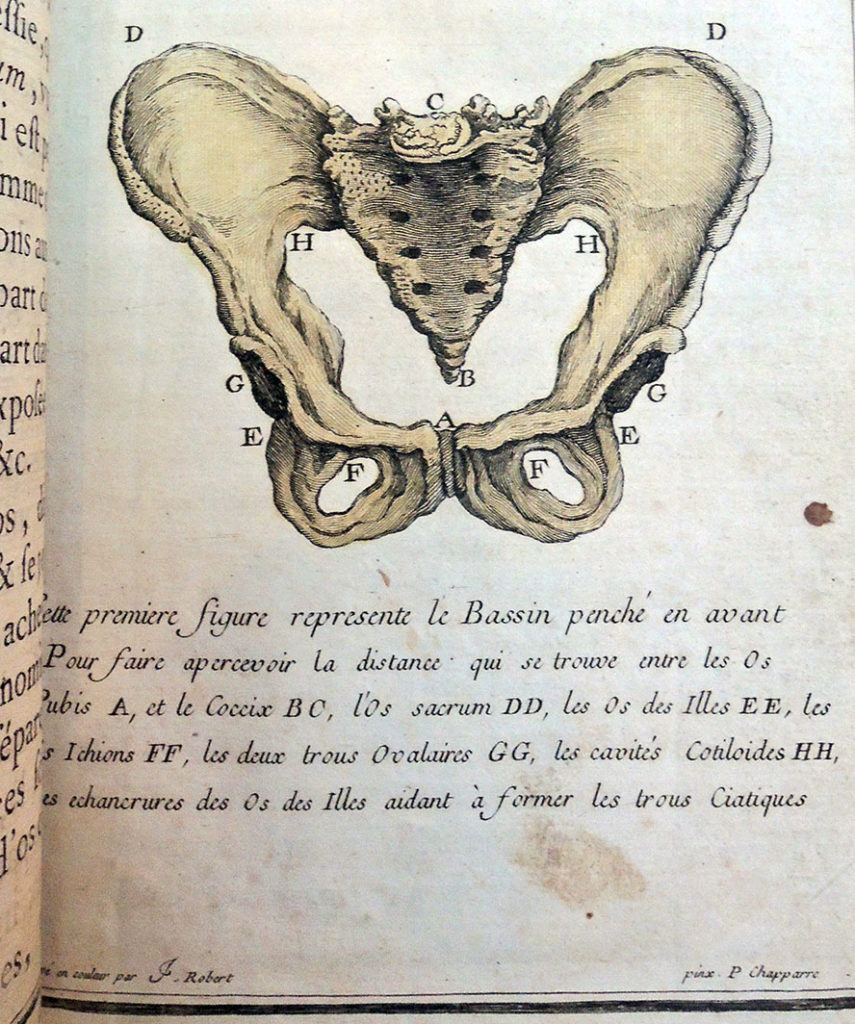 See also the 1756 book engraved by Pierre François Tardieu (1711–1771) and Jean Robert (active 1746–1782), and printed by Pierre Gilles Le Mercier (active 1735–1766): "Coloritto or the Harmony of Colouring in Painting" in Antoine Gautier de Montdorge (1701-1768), L'art d'imprimer les tableaux, traité d'après les écrits, les opérations & les instructions verbales, de J. C. Le Blon (Paris: Chés P. G. Le Mercier … Jean-Luc Nyon … Michel Lambert … 1756). Graphic Arts Collection 2004-3391N.