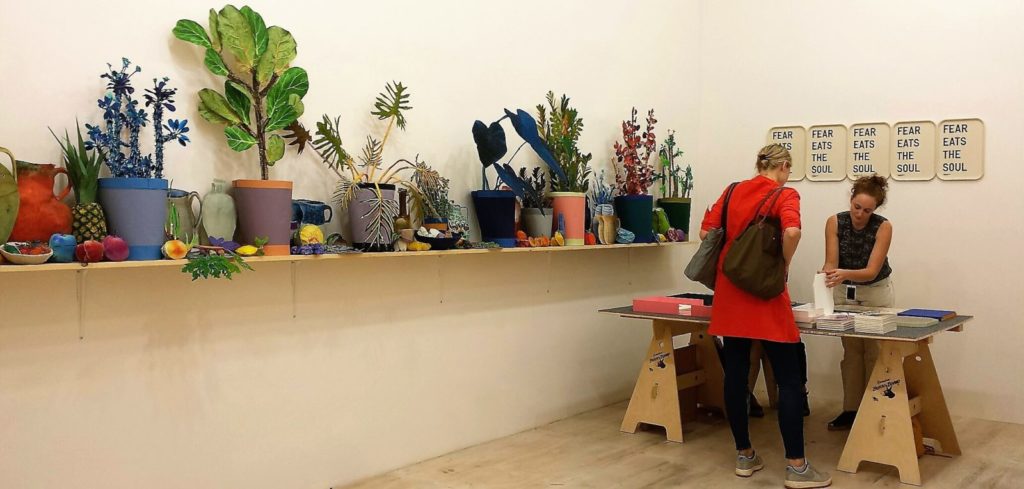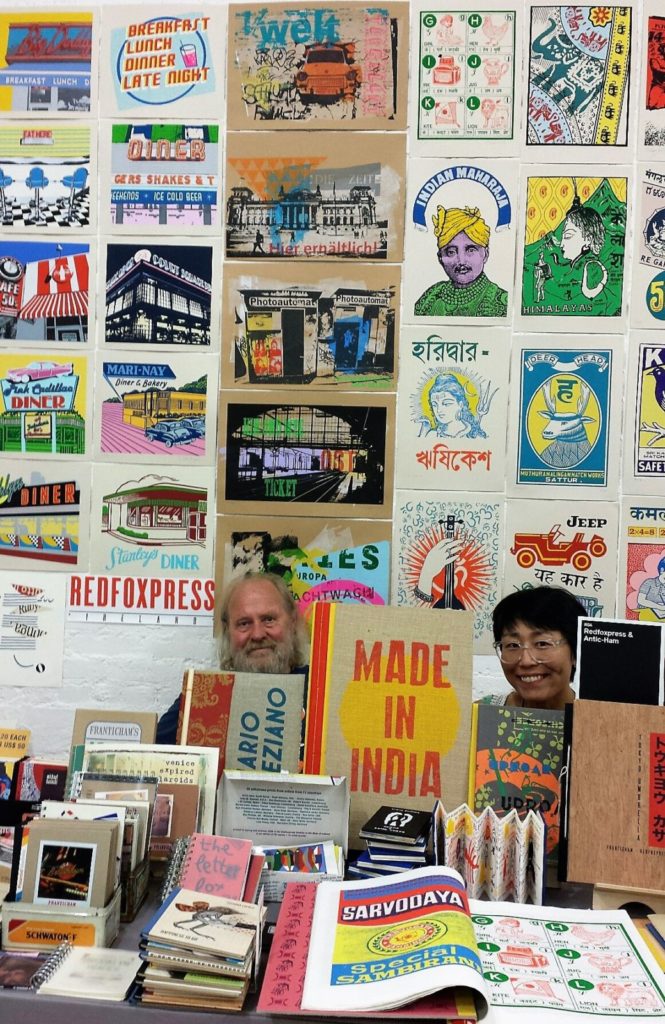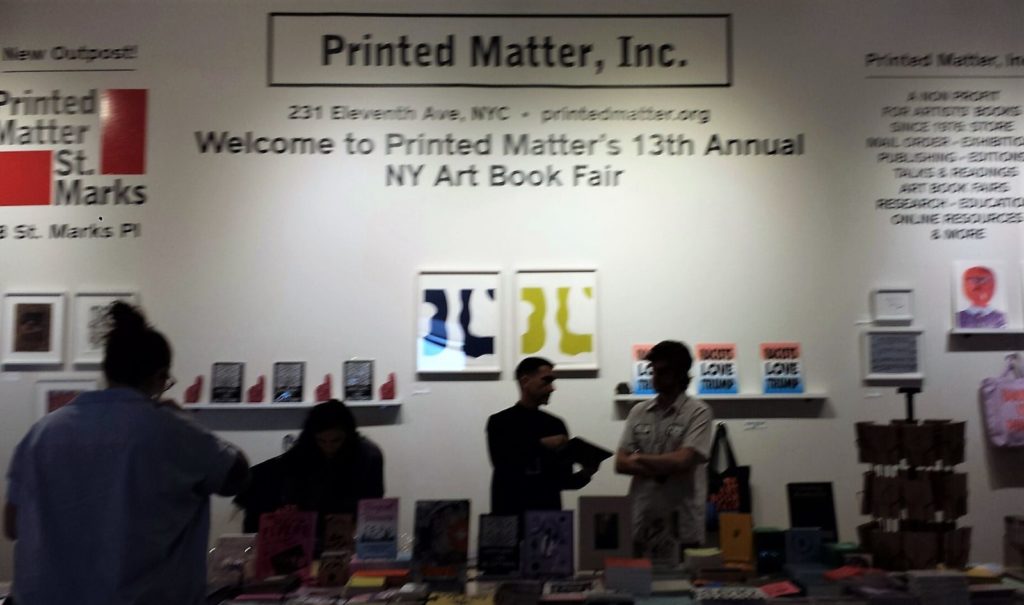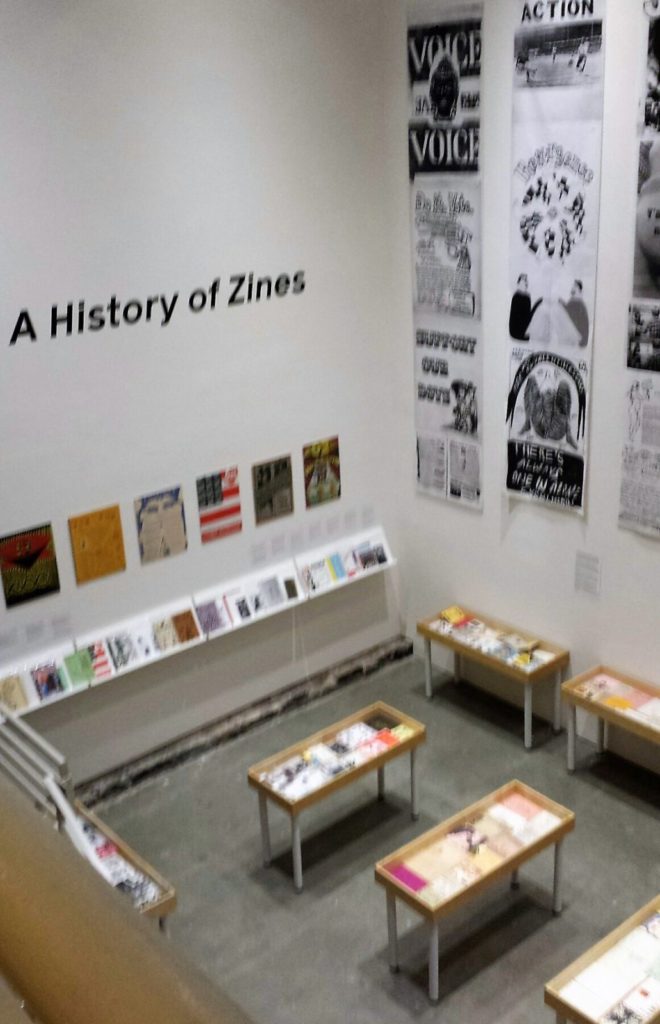 The tables at this year's NY Art Book Fair varied enormously from floor to ceiling installations inside PS1, to plastic lawn chairs in the outside tent. Many regulars were not present this year, replaced by galleries and university presses.
Highlights included a digital capture of Central Park weather represented not with numbers or text but music by Sara Bouchard; Ellsworth Kelly's commission for the Germany's national newspaper Die Welt, in which he replaced every news photo with a silhouette of one of his artworks; and free copies of Ann Messner's commission for Franklin Furnace Archive Inc and The Pratt Institute Libraries called "The Free Library and Other Histories." (link to your own copy here: https://annmessner.net/portfolio_page/the-free-library-and-other-histories-2018/)
A number of events take place in the Basement Theater, including the announcement of the 2018 Paris Photo–Aperture Foundation photoBook awards shortlist, celebrating the photobook's contribution to the evolving narrative of photography. Showcasing the best recently published books across three major categories: First PhotoBook, PhotoBook of the Year, and Photography Catalogue of the Year.