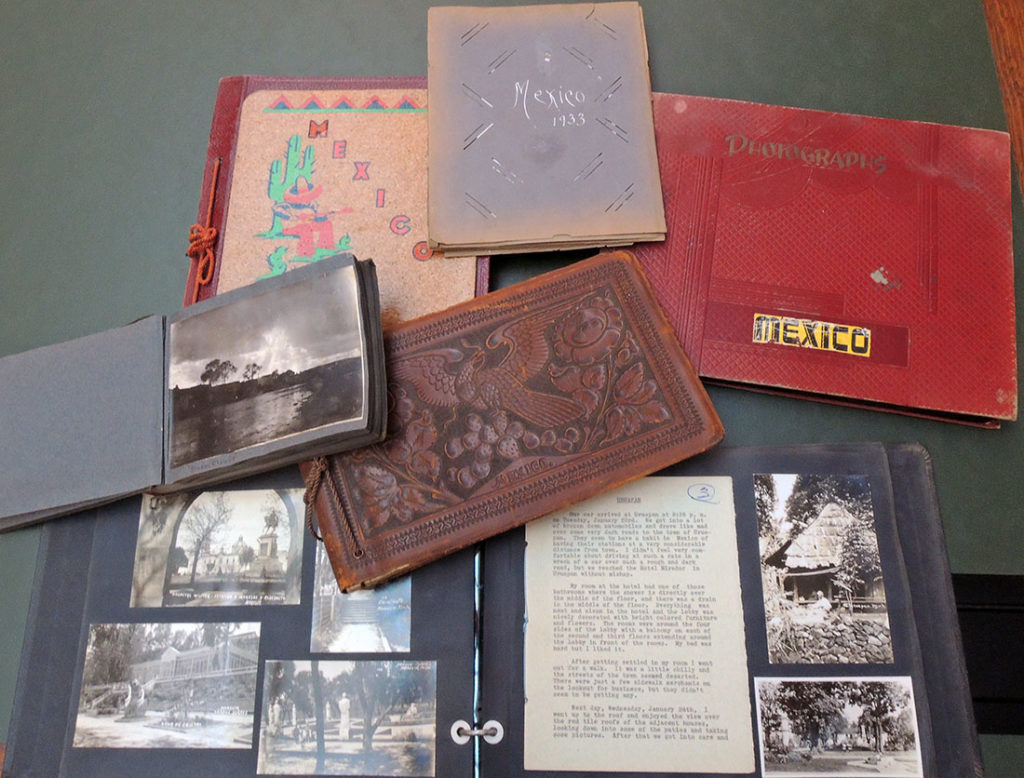 https://catalog.princeton.edu/catalog/5731327
https://findingaids.princeton.edu/collections/RCPXG-5830371.2
Twenty-five boxes of Mexican ephemera were acquired several years ago with a wide variety of materials included. A recent request for the photography albums and scrapbooks has led to the individual cataloguing of these unique, unpublished items (in process). The images include such diversity of commercial and personal photography, along with stamps, labels, souvenirs, brochures, and other ephemeral material, many with handwritten captions, that a few quick images were captured here.