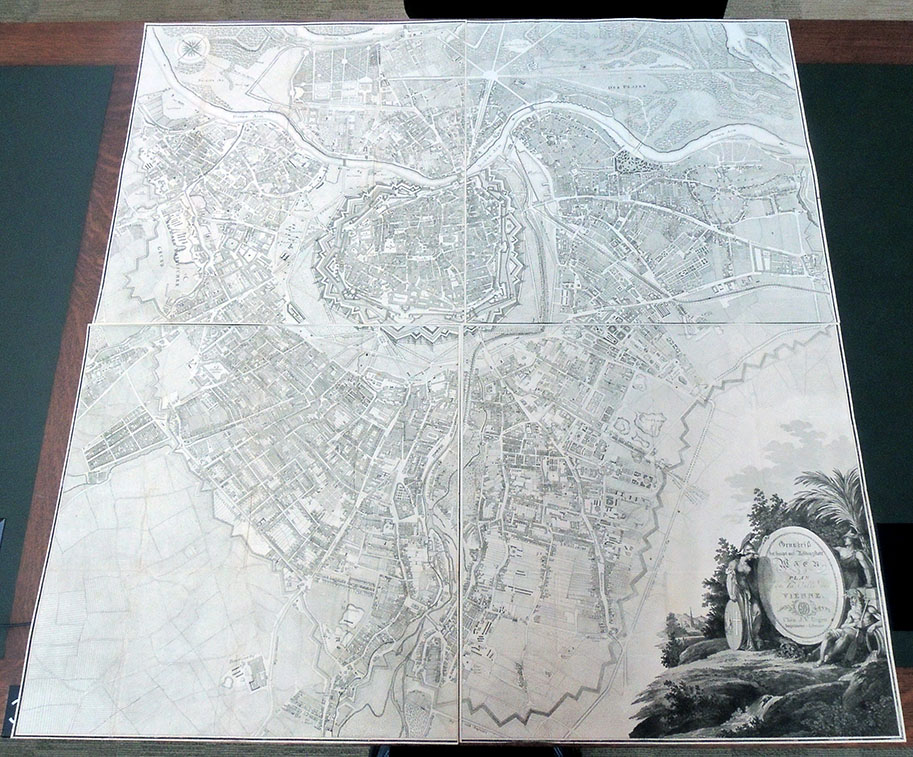 Joseph Vincenz Degen [Johann Pezzl], Grundriss und Beschreibung der Haupt- und Residenzstadt Wien. [Floor plan and description of the capital and residence city of Vienna] = Description et plan de la Ville de Vienne [Description and plan of the City of Vienna] (Vienna: bey J.V. Degen, 1802). Map, guidebook, and slipcase. Graphic Arts Collection GAX 2018- in process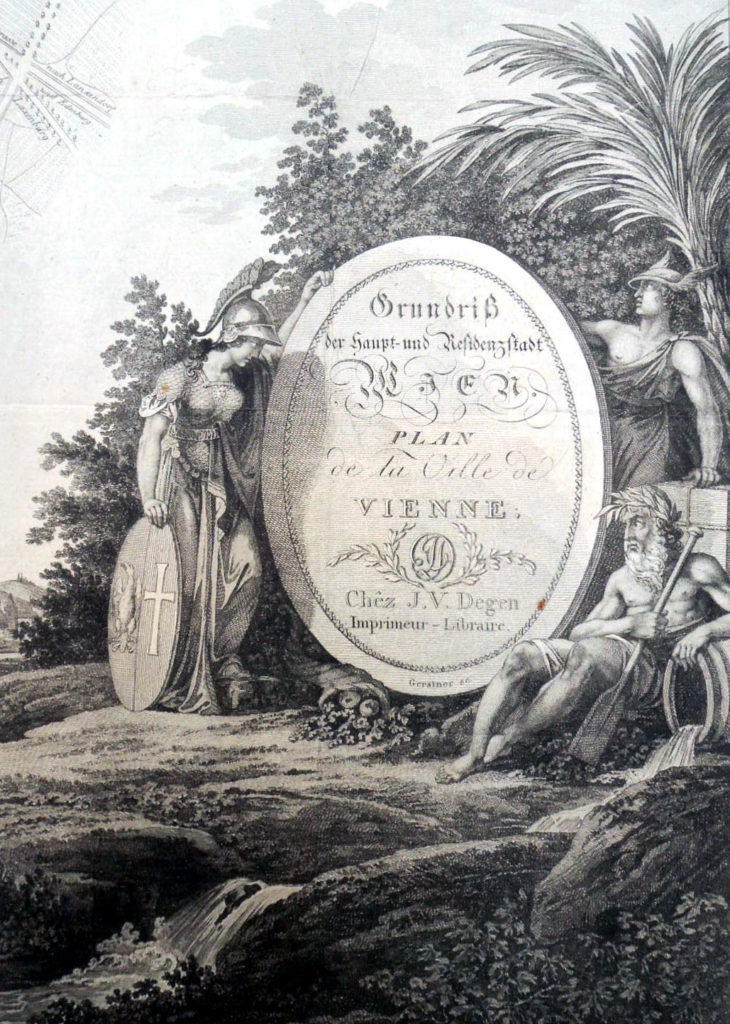 When we first received this enormous four-part map of Vienna, engraved by Joseph Gerstner (1768-1813), it was folded into tiny chunks and stuffed inside the original paper slipcase (120 x 85 x 40 mm), together with the palm-size guidebook. Once its various parts were separated, rare book conservator Mick LeTourneaux decided not to return them to the original format but flatten the maps and conserve the slipcase individually.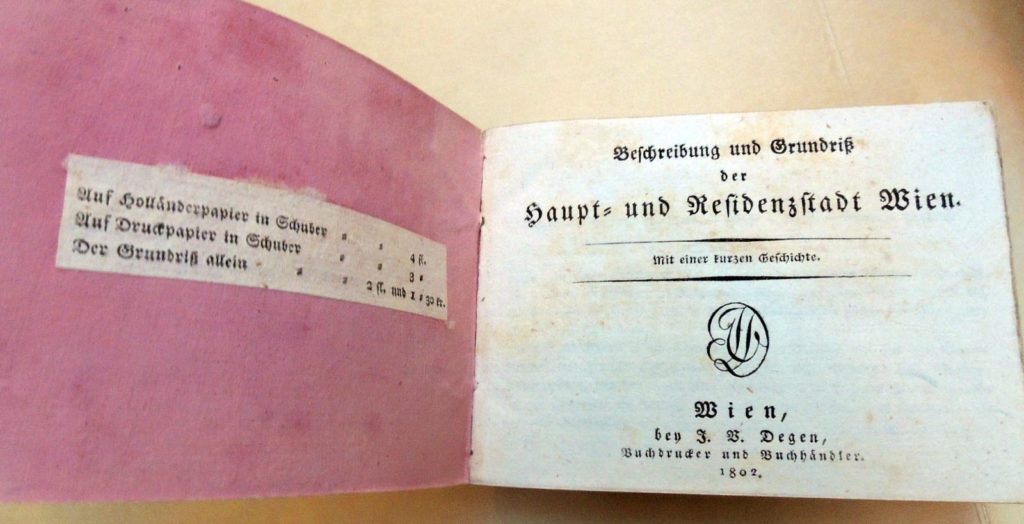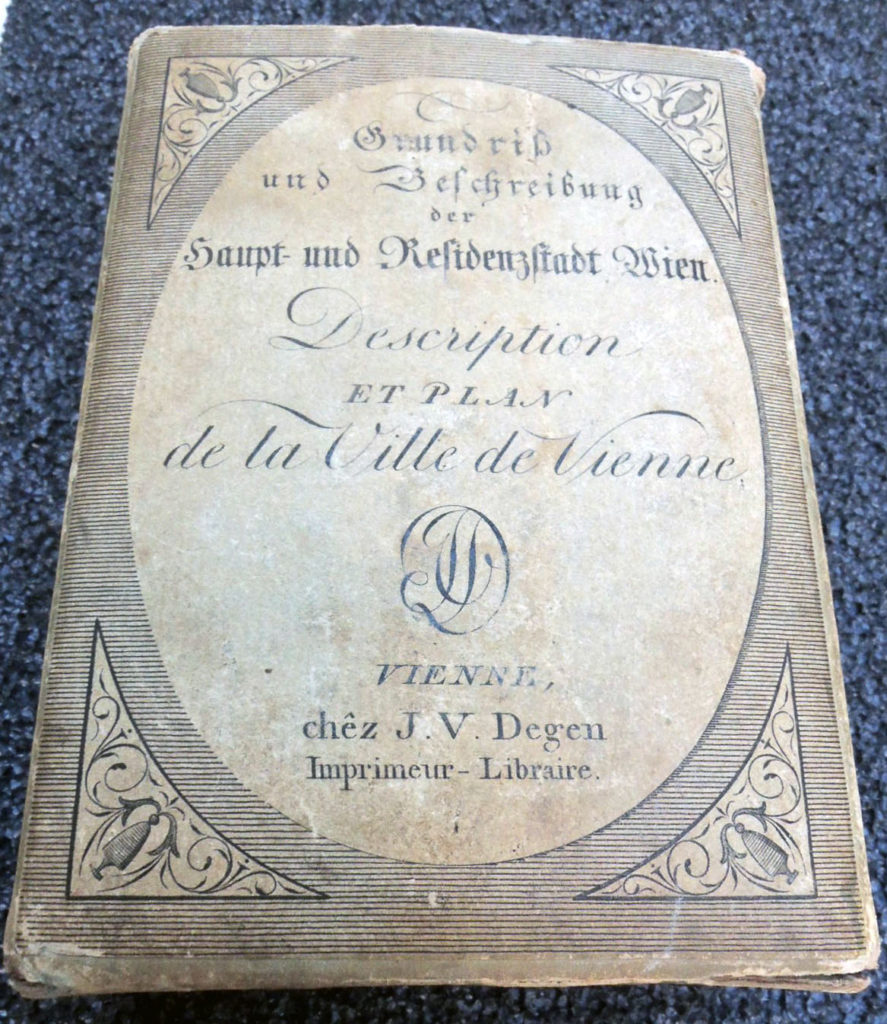 A foam insert was prepared for the book and slipcase, exactly the size of the maps so that the whole object could be housed together in a light-weight four-flap folder. In this way, the material is protected but also available to researchers for daily use.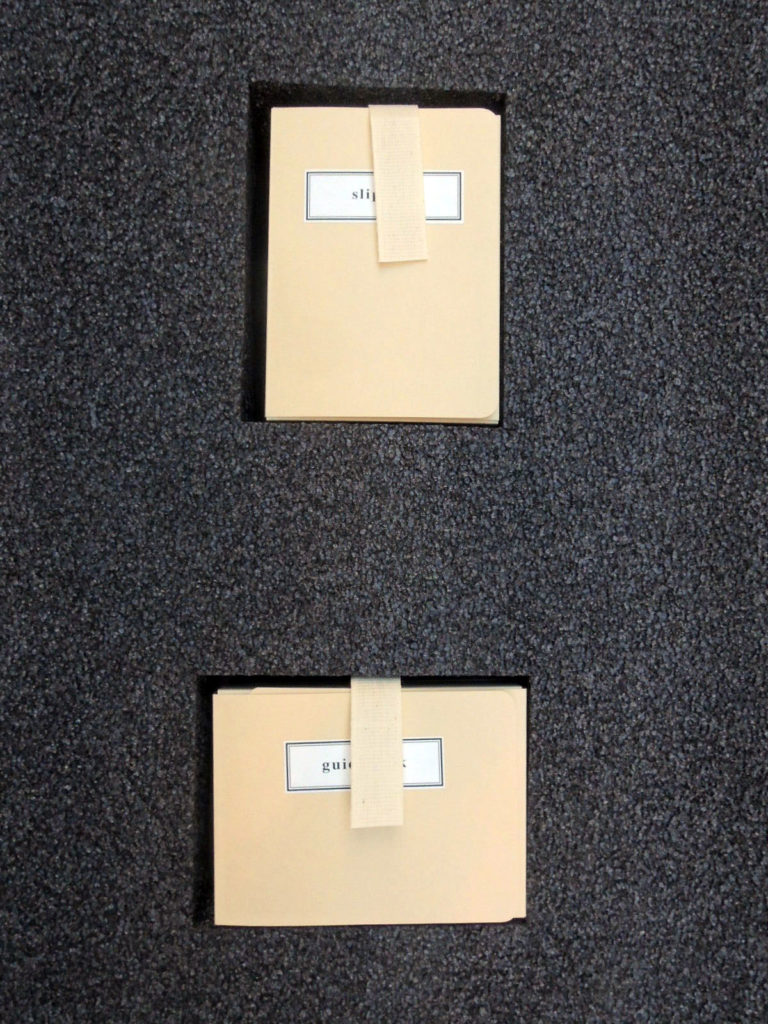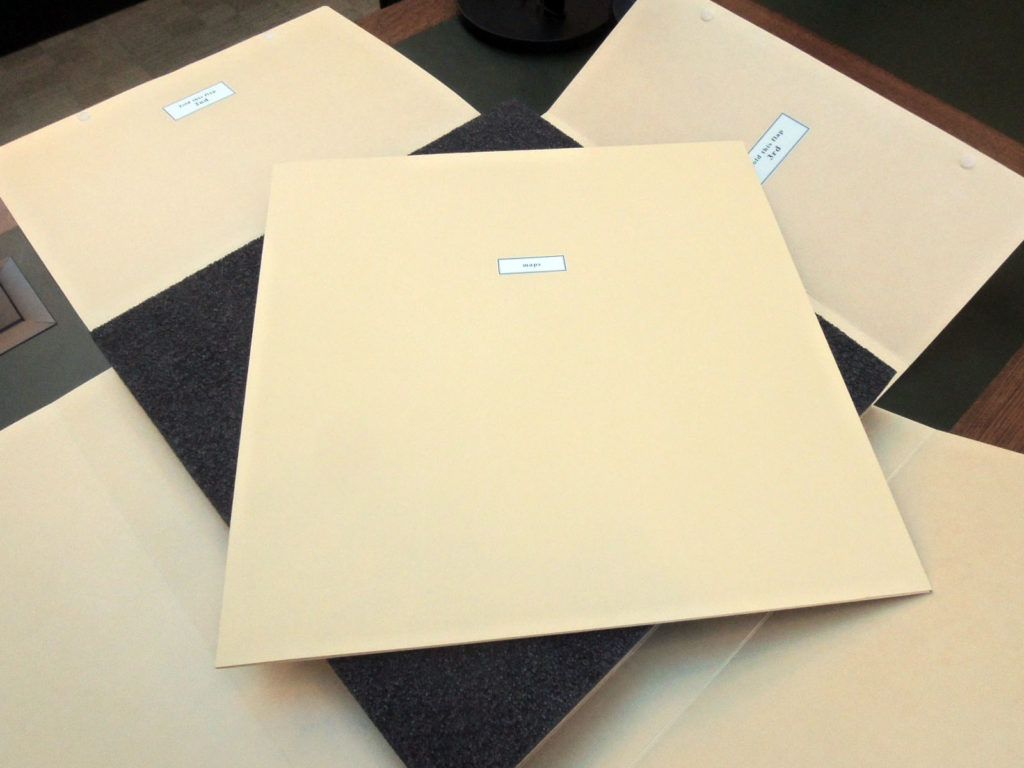 The four sheets of Gerstner's plan of Vienna fit together to form a map approximately three feet square. His detailed plan was based upon Maximilian von Grimm's monumental map to the Greater Vienna and the first scientific survey of the city, published in 1799. Gerstner includes the old city 'Innere Stadt' within the castellated medieval walls and the fast-growing suburbs that surrounded the center in all directions. Every street is precisely delineated and labeled.
The text for this first edition was written by Johann Pezzl (1756-1823), who frequented the Greinerschen Salon, in the circle around Caroline Pichler.  The guidebook became so popular that it was re-issued many times up until 1809. After this date, the elaborate parts of this publication were discontinued and only the plan was published.