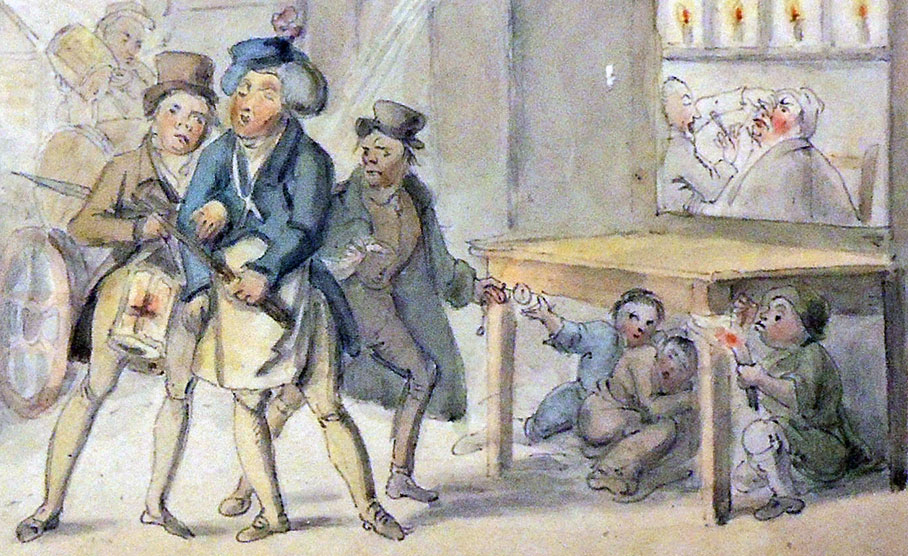 Detail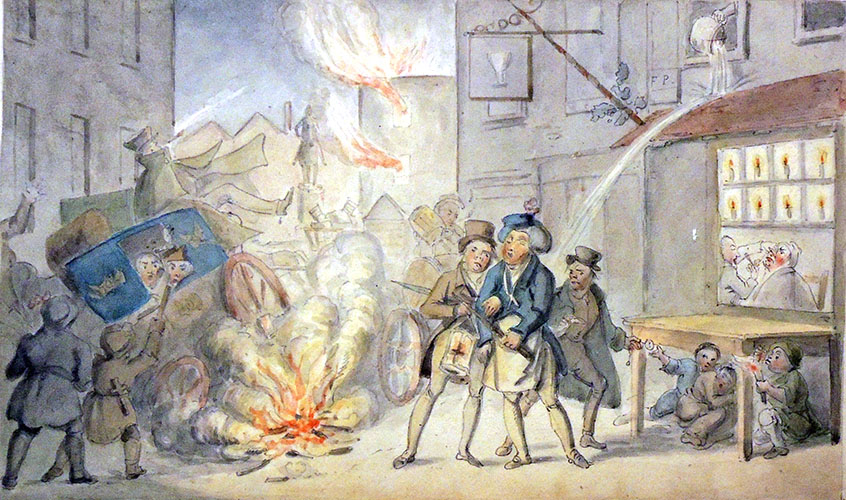 This pen and ink and watercolor drawing by George Cruikshank (1792-1878) in the Graphic Arts Collection has been mislabeled for a number of years. In trying to attribute it to the correction book or print a number of other pickpocket scenes were consulted, along with Rictor Norton's text on Georgian raggamuffins and thieves. http://rictornorton.co.uk/gu11.htm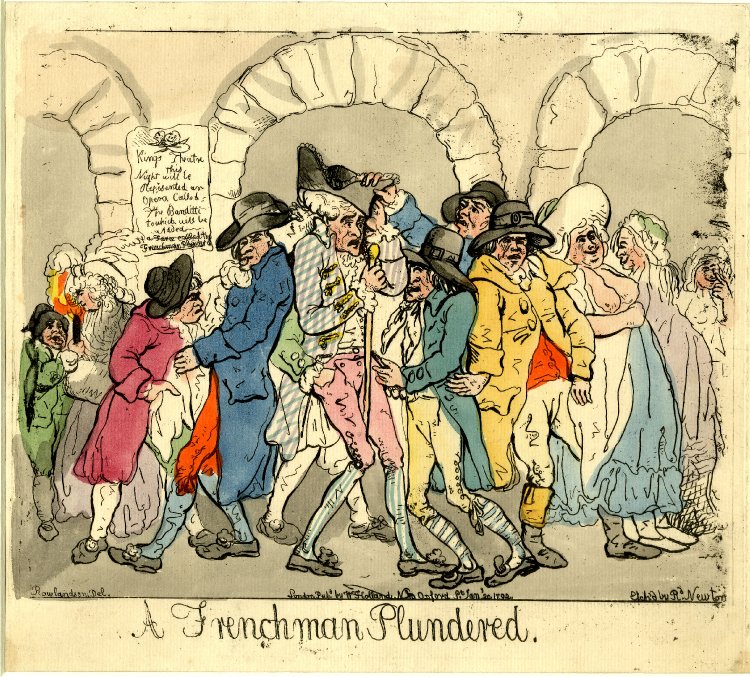 Richard Newton after Thomas Rowlandson, A Frenchman Plundered, 1792. Etching.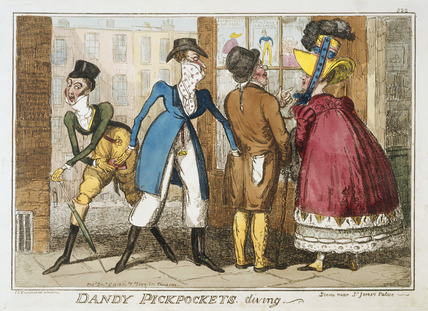 Isaac Robert Cruikshank, Dandy Pickpockets, Diving, December 2, 1818. Etching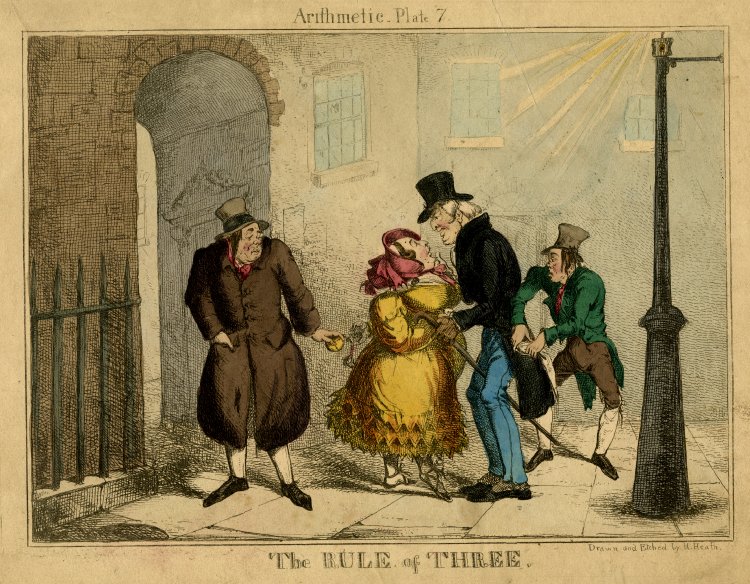 Henry Heath, The Rule of Three, 1827. Etching.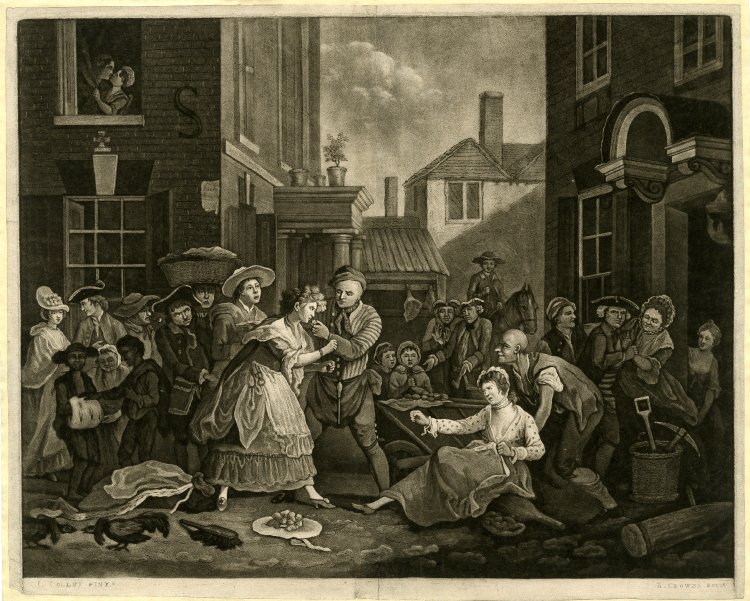 Butler Clowes after John Collet, Female Bruisers, 1770. Mezzotint.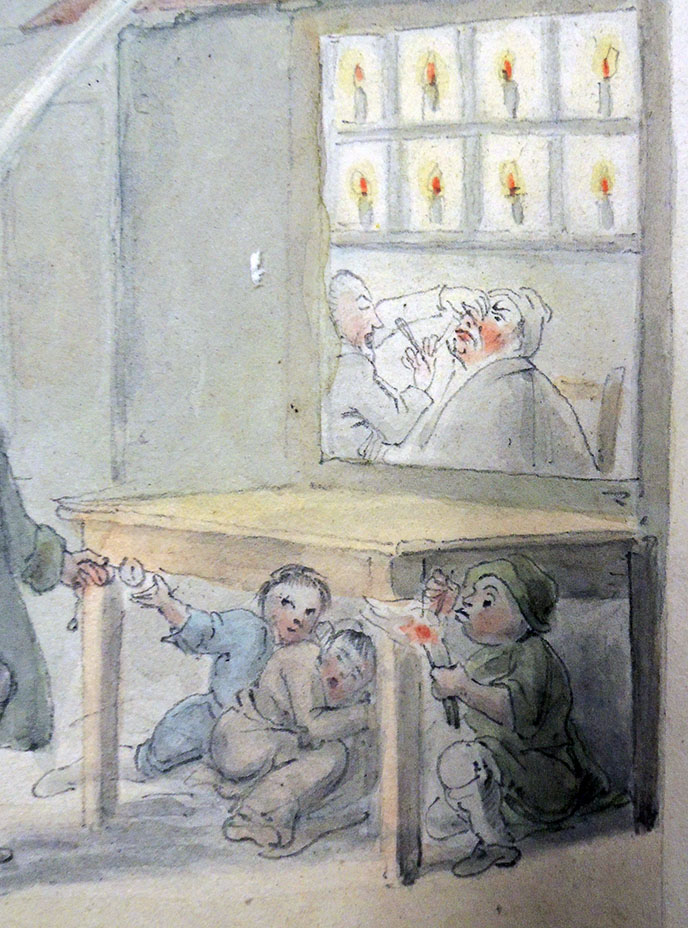 In 1820, Cruikshank was working out the plates for Pierce Egan's Life in London, featuring the adventures of protagonists Tom, Jerry and Logic, three men about town. Although these figures are not as elegant as the published versions, it may be this watercolor was an early attempt to work out a scene never included in the final book. See more: https://www.bl.uk/romantics-and-victorians/articles/tom-and-jerry-life-in-london
Pierce Egan (1772-1849), Life in London; or, The day and night scenes of Jerry Hawthorne, esq., and his elegant friend Corinthian Tom, accompanied by Bob Logic, the Oxonian, in their rambles and sprees through the metropolis. By Pierce Egan … Embellished with thirty-six scenes from real life, designed and etched by I. R. & G. Cruikshank; and enriched also with numerous original designs on wood, by the same artists (London: Printed for Sherwood, Neely, and Jones, 1821). Graphic Arts Collection Cruik 1821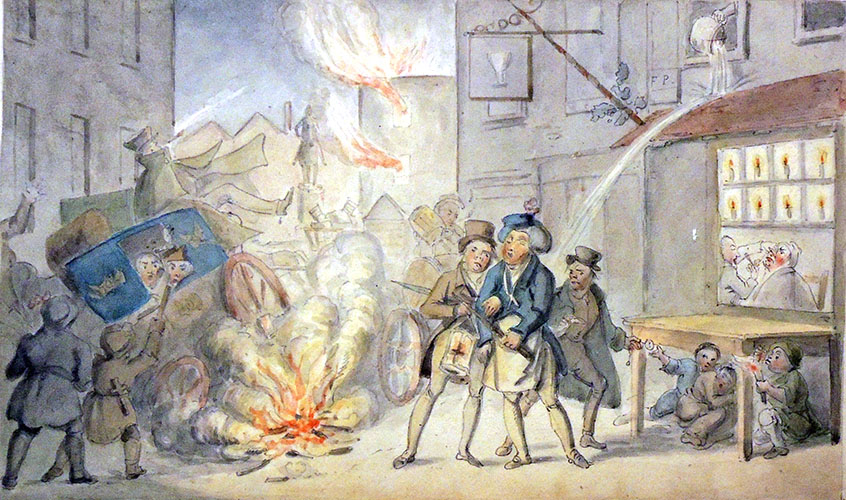 Do you have another theory?