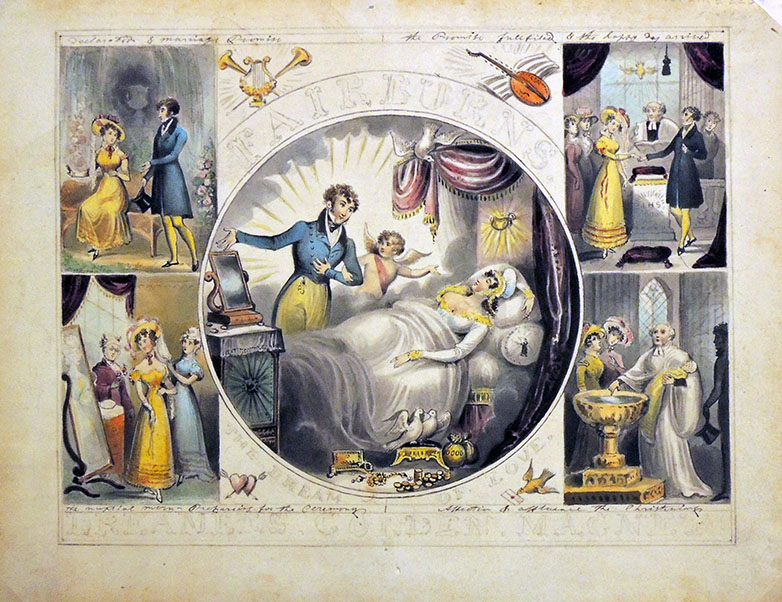 This preliminary design by George Cruikshank (1792-1878) from the Graphic Arts Collection does not seem to have ever been realized in print. While trying to connect it to one of the many publications Cruikshank illustrated for John Fairburn (active 1789-1840), we looked at all the books in our own collection, in the British Museum printroom, and elsewhere.
Our colleagues with the Mortimer Rare Book Collection at Smith College hold the only copy of Fairburn's Fashionable Dream Book, which seemed like a good bet. Unfortunately, that volume has only one plate and the image is not the same as our drawing.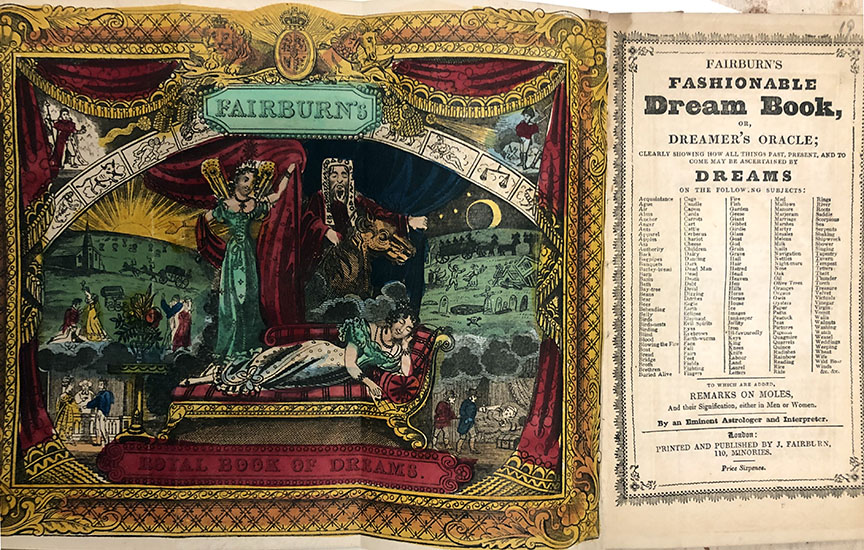 John Fairburn (active 1819-1843), Fairburn's Fashionable Dream Book, or, Dreamer's Oracle: clearly showing how all things past, present, and to come may be ascertained by dreams on the following subjects: acquaintance … winds &c. &c. : to which are added, remarks on moles, and their signification, either in men or women (London : Printed and published by J. Fairburn, 110, Minories, 1819-1843?). Illustrated with one plate by George Cruikshank. SC Rare Book Room Stacks 398.5 F159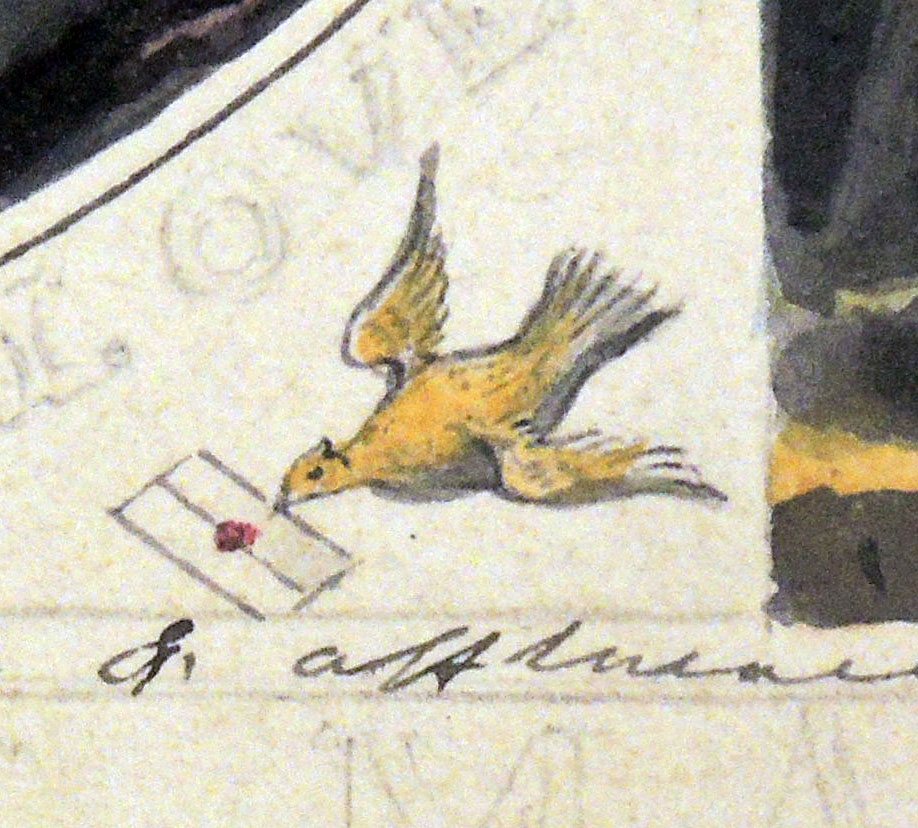 Bishopsgate Library, London, did a lovely online exhibition of other Fairburn publications, with additional biographical information. Sadly no Fairburn Dreams there either.
https://www.bishopsgate.org.uk/gallery_album.aspx?albumid=34
Let us know if you have more luck finding this.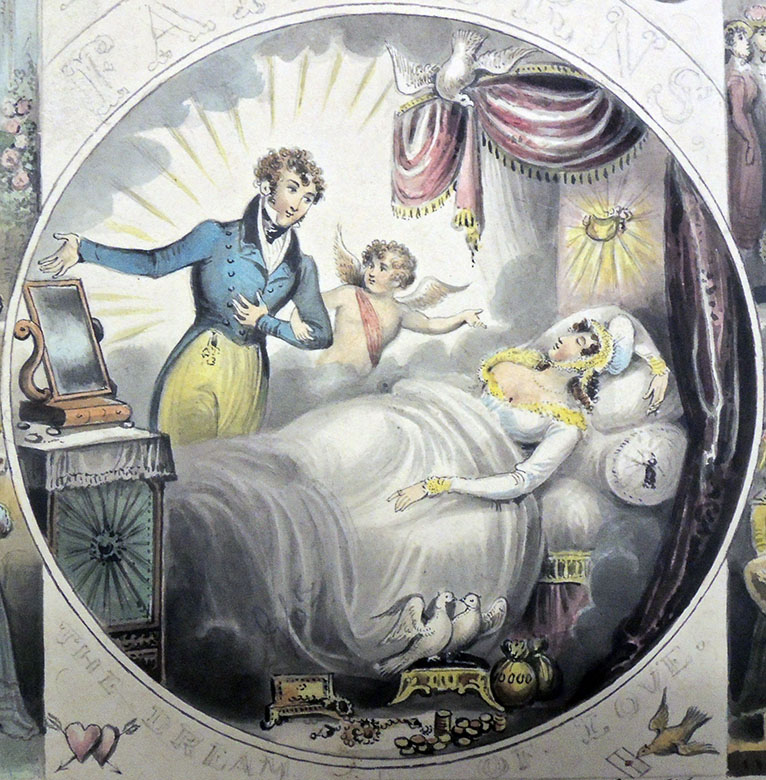 Written in pencil: Fairburns. The Dream of Love. [bottom] Dreamers. Golden. Magnet.