Together with Slavic, East European and Eurasian Studies, the Graphic Arts Collection has brought to North America the first complete run of Krysodav! also known as The Rat Crusher.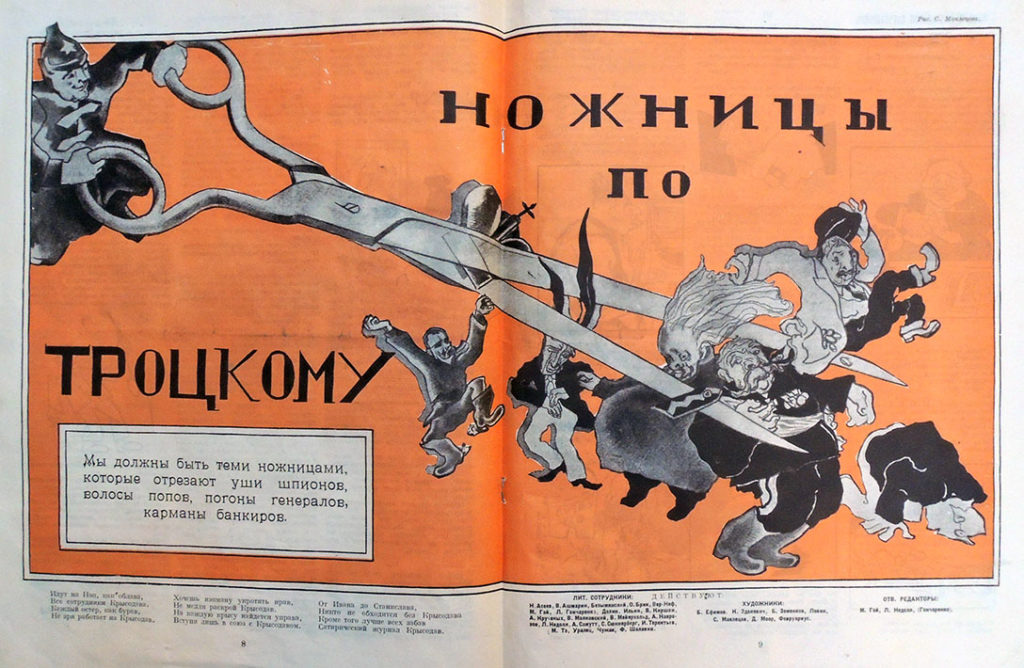 Complete in three issues, this short-lived satirical Russian literary journal was produced under the editorial direction of Ukrainian writers Leonid Nedolia (later the main editor of Iugo-Lef magazine) and Mark Gai. It features poetry and prose by a number of noted writers related to contemporary politics and social issues in Russia, although it is the spectacular graphics throughout that will draw you in.
Vladimir Vladimirovich Mayakovsky (1893-1930) wrote the poem My [i.e. Us] for the front cover of the first issue (see top). Sergei Mikhailovich Tretyakov (1892-1937) wrote the hymn of the magazine that also appeared in the first issue: in his poem Krysodav is the metaphor for USSR. Sergei Makletsov (born 1892) contributed the impressive collage Nozhnitsy po Trotskomu [i.e. The Scissors according to Trotsky] showing Red Army soldier cutting 'former people' with giant scissors (above).
The second issue has several caricatures by Kirill Zdanevich (1892-1969) including the full-page back cover (above) with a Red Army soldier proclaiming Workers of the world, Unite! Issue three also features a Red Army soldier (Lenin) rolling over the map of Istanbul with its people trying to escape. Other contributors include Nikolai Aseev, Osip Brik, Aleksei Kruchenykh, Vsevolod Meyerhold, Dmitry Moor, Boris Zemenkov, and Boris Yefimov.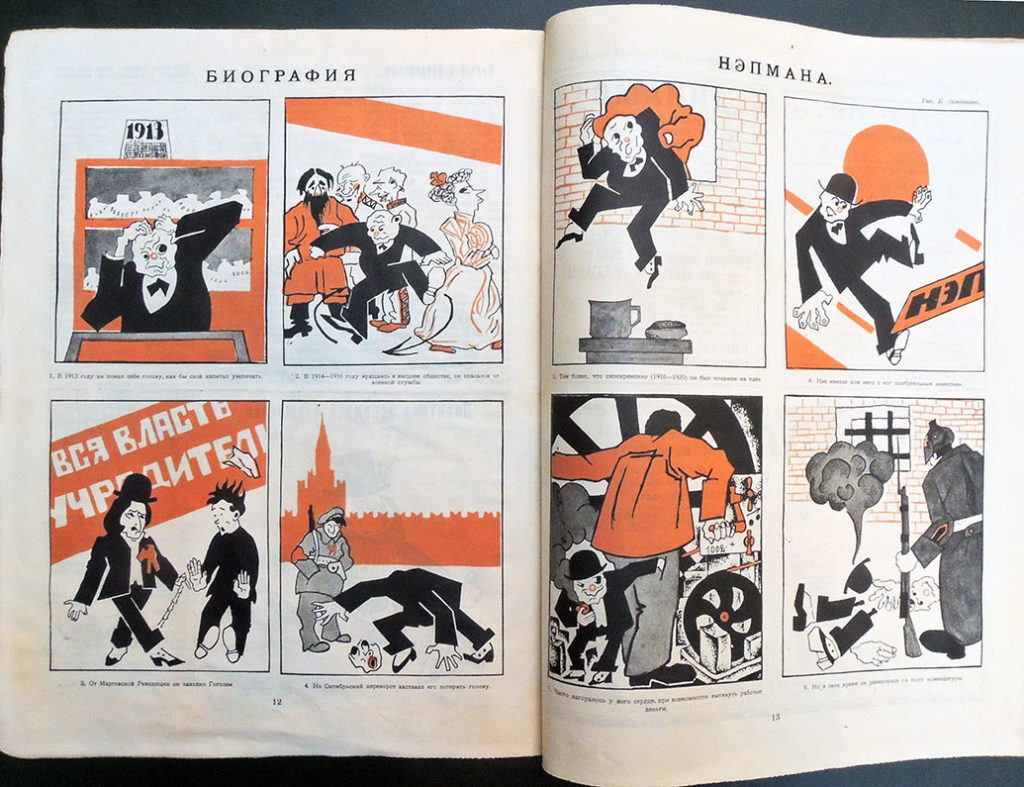 Крысодав! = Krysodav! (Moskva: [Sibkraĭizdat], 1923). No. 1 (ii︠u︡nʹ 1923 g.)-no. 3 (okt. 1923 g.). Complete run. Graphic Arts Collection GAX 2018- in process
See also online: https://primarysources.brillonline.com/browse/russian-avantgarde-19041946/krysodavdvukhnedelnik;ava332