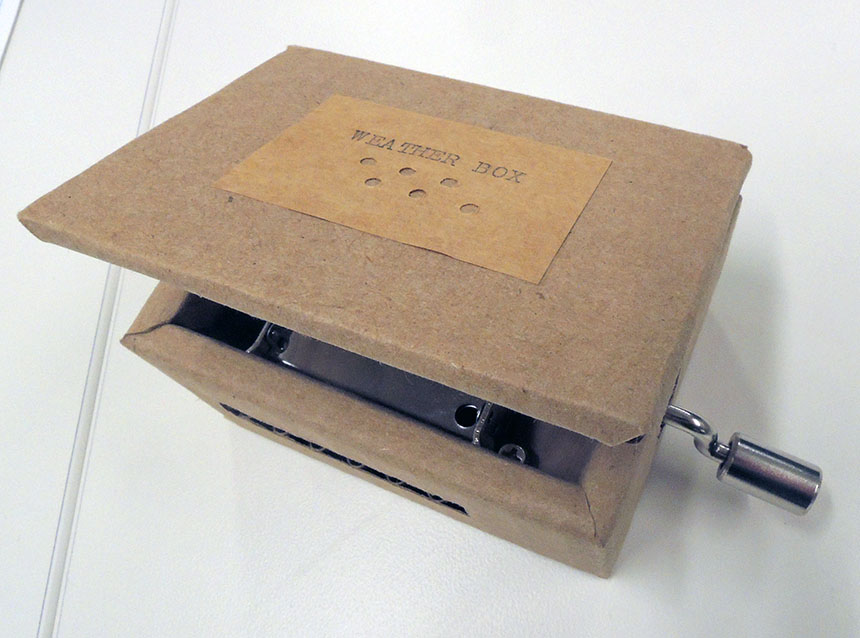 Artist Sara Bouchard writes, "Weather Box is a hand-cranked music box, housed in scavenged cardboard and accompanied by 12 punch card scores derived from actual weather data. I obtained hourly reports from the National Climatic DataCenter then graphed changes in temperature, wind and precipitation onto a timeline, which became the foundation for each punch card score. Each score represents one month of weather observations as recorded by NOAA, the National Oceanic and Atmospheric Administration, at the Belvedere Castle weather station in Central Park, NYC."
Weather Box: March 2014 from Sara Bouchard on Vimeo.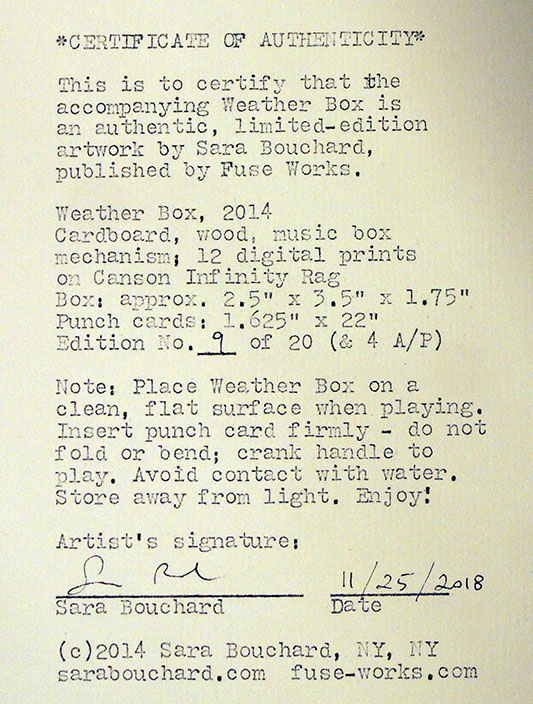 When introduced to Professor Beatrice Kitzinger's class "Arts of the Medieval Book," who were comparing contemporary artists' books with traditional codex structures, the students made comparisons to a Medieval book of hours that holds the offices of the canonical hours of the day. In Bouchard's work, each page or strip activates the various senses in a small, personal reverie: it can be read with its graphic symbols; seen through its visual aesthetics; and heard as a sensory experience.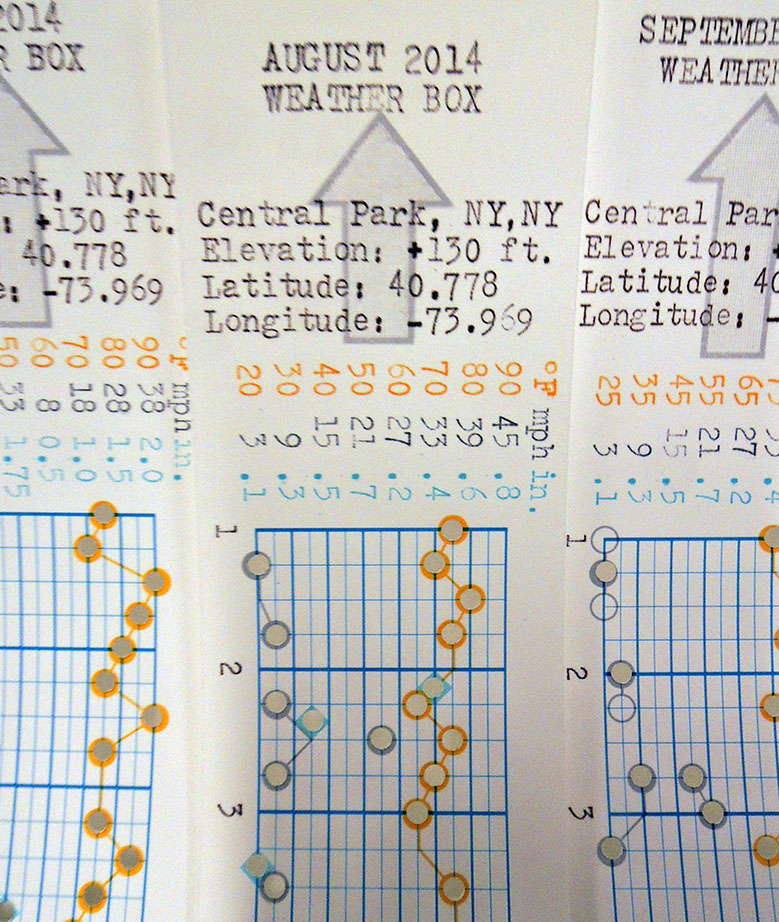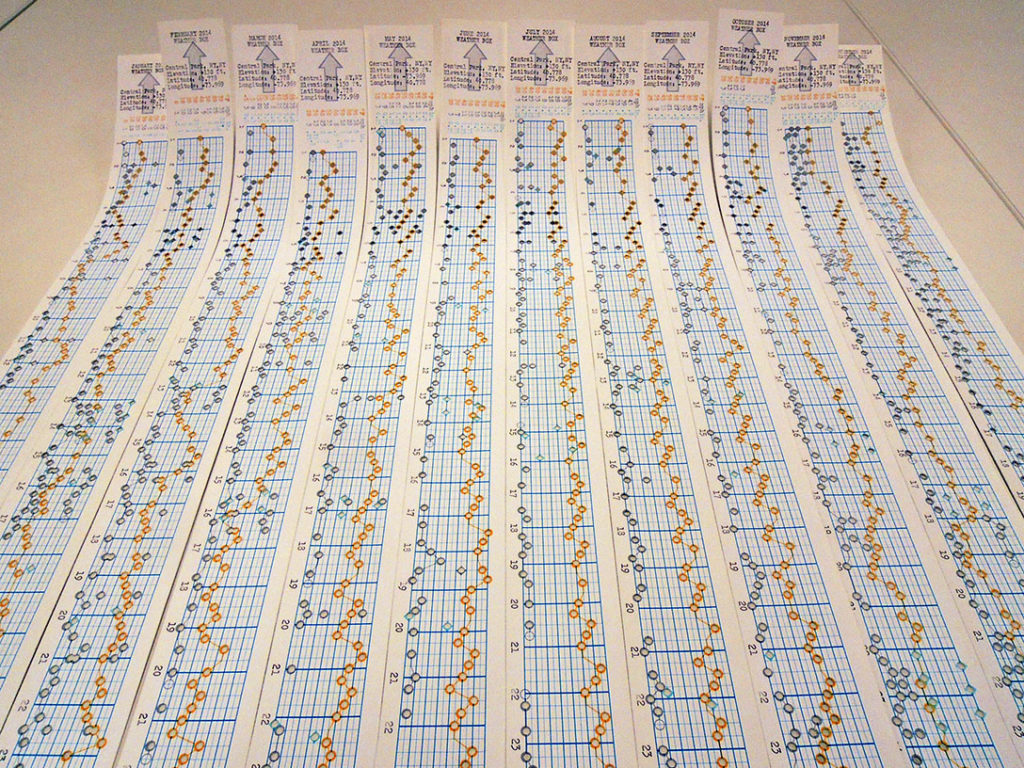 Sara Bouchard is a "multi-disciplinary artist and songwriter with a strong foothold in American roots. As an artist, I investigate ways to interact with and represent the American landscape through song. As a musician, I perform original and traditional tunes – drawn from bluegrass, old-time, jazz, country and blues – with my band Salt Parade."– https://sarabouchard.com/