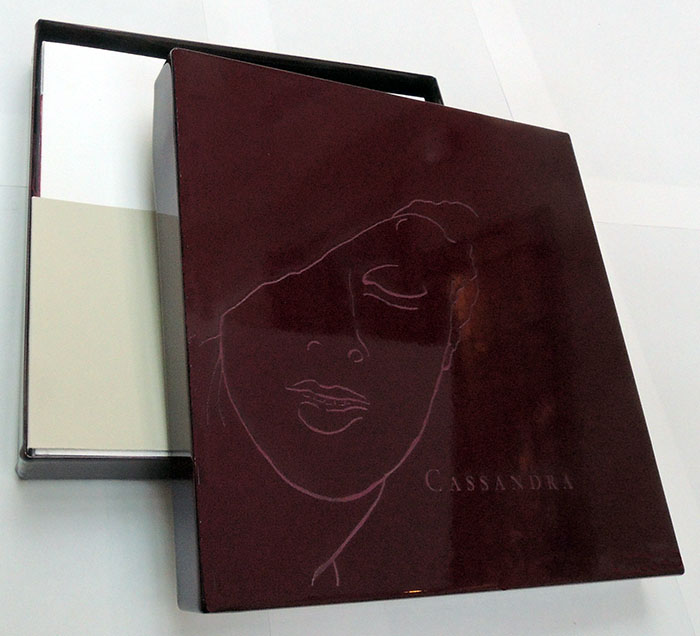 Mary Heebner, Cassandra, a poem by Stephen Kessler; images by Mary Heebner ([Santa Barbara, Calif.]: Simplemente Maria Press, MMXIX [2019]). 1 folded sheet (20 panels); approximately 26 x 500 cm folded to 26 x 26 cm + 1 booklet. Copy 10 of 25. Acquired with matching funds provided by the Program in Hellenic Studies with the support of the Stanley J. Seeger Hellenic Fund. Graphic Arts Collection GAX 2019 in process
http://www.maryheebner.com/thework/artistsbooks/cassandra/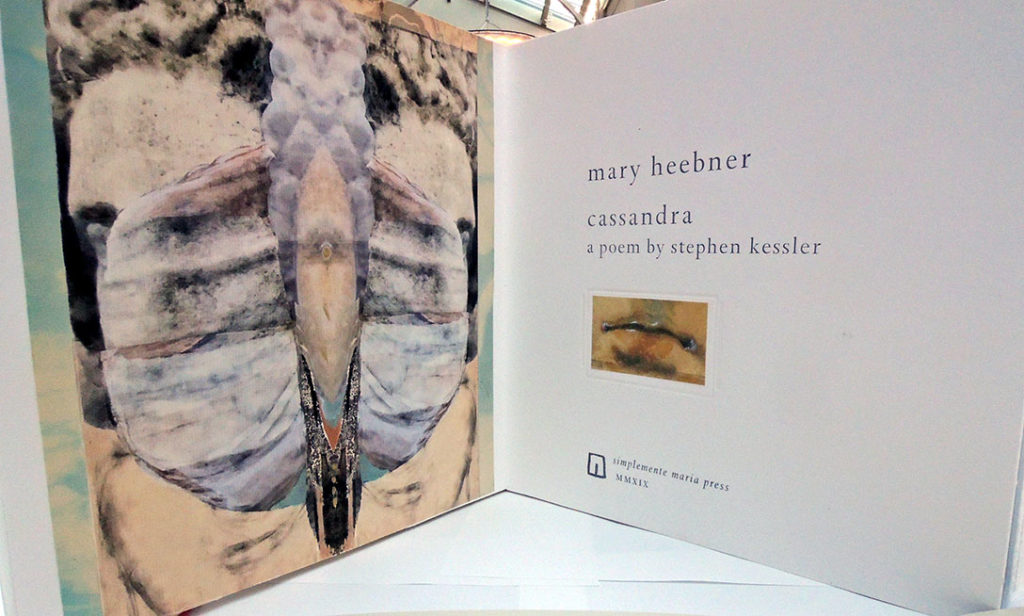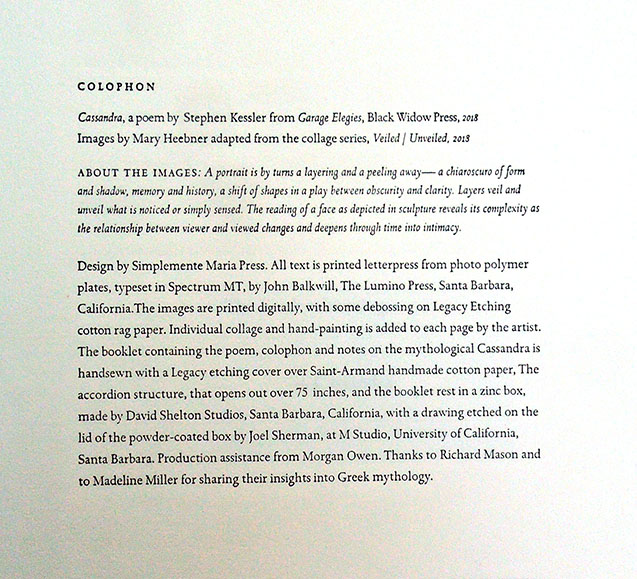 The illustrations are adapted from the collage series Veiled/Unveiled (2018). The poem is from "Garage Elegies", Black Widow Press, 2018.

"Design by Simplemente Maria Press. All text is printed letterpress from polymer plates, typeset in Spectrum MT, by John Balkwill, The Lumino Press, Santa Barbara, California. The images are printed digitally, with some debossing on Legacy Etching cotton rag paper. Individual collage and hand-painting is added to each page by the artist.

The booklet containing the poem, colophon and notes on the mythological Cassandra is handsewn with a Legacy etching cover over Saint-Armand handmade cotton paper.

The accordion structure which opens out over 75 inches, and the booklet rest in a zinc box, made by David Shelton Studios, Santa Barbara, California, with a drawing etched on the lid of the powder-coated box by Joel Sherman, at M Studio, University of California, Santa Barbara."–Colophon.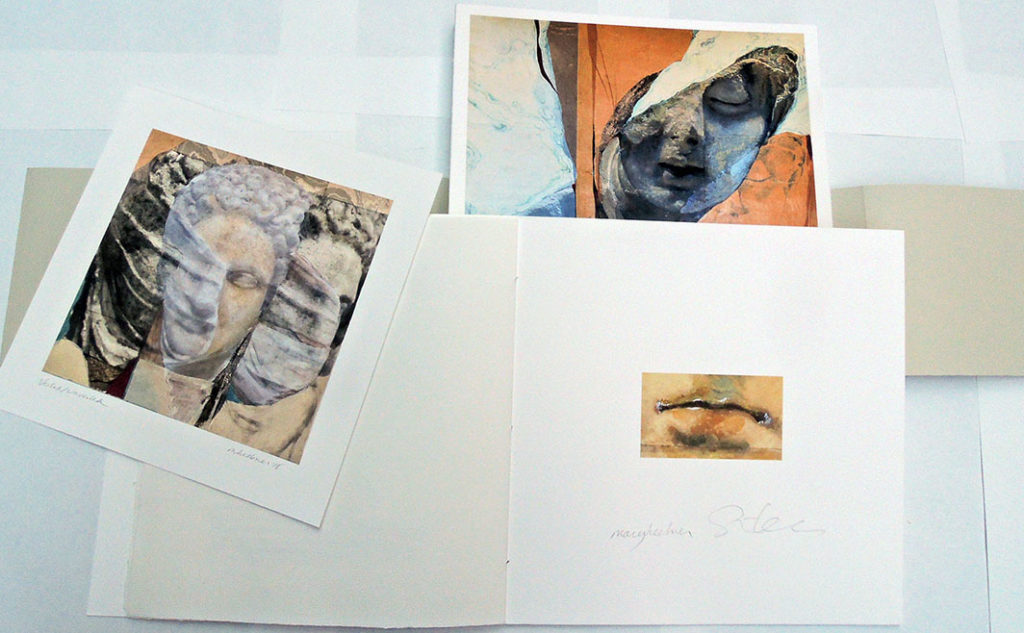 Cassandra
With your swampy voice, your electric hair,
rhythm of reeds tideswayed in the rivershallows,
sinuous strings, sidemen on the bank keeping the beat,
you sing bad news with a sound of sweet illusions, of doom
that is not a disaster but merely inevitable, what anyone would expect
if they took a deep look at the evidence everywhere, beauty and truth
entwined with death, cruelty on the loose, tenderness barely enduring
under the lash of chaos muted by coercion—those rules
even the stupid can understand—and out of such murky depths
some lovely myth may rise in song to beggar disbelief.
[selection of text]