From 1903 to 1917, the Women's Social and Political Union (WSPU) served as the leading militant organization campaigning for women's rights in London. Run exclusively by women, the WSPU was dedicated to political action and civil disobedience led by Emmeline Pankhurst (1858-1928) and her daughters Christabel and Sylvia.
The game's title, "Pank-a-Squith," comes from a combination of the names Emmeline Pankhurst and Prime Minister H.H. Asquith, the two major players in the struggle.
Fighting for women's suffrage, members became known as the suffragettes, represented here in the six figures making their way around this 1909 board game sold to help raise money for the WSPU. Each of the women carries a rolled petition, traveling from the first square representing home and family to the winning square of the Houses of Parliament.
Along the way, there are arrests, hunger strikers, and many other setbacks. This game, recently acquired by the Graphic Arts Collection with the help of Sara Howard, the Program in Gender & Sexuality Studies librarian, also includes the rare instruction sheet outlining the consequences of landing on each square.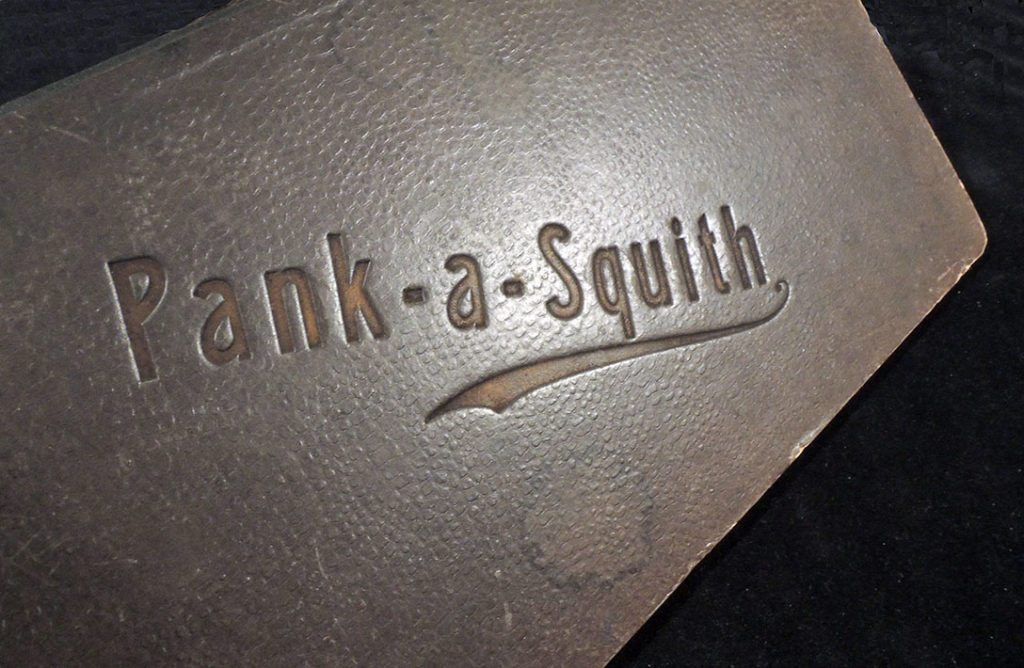 Pank-a-Squith [board game.] (Germany: [Women's Social and Political Union, 1909]) Graphic Arts Collection GAX 2019- in process.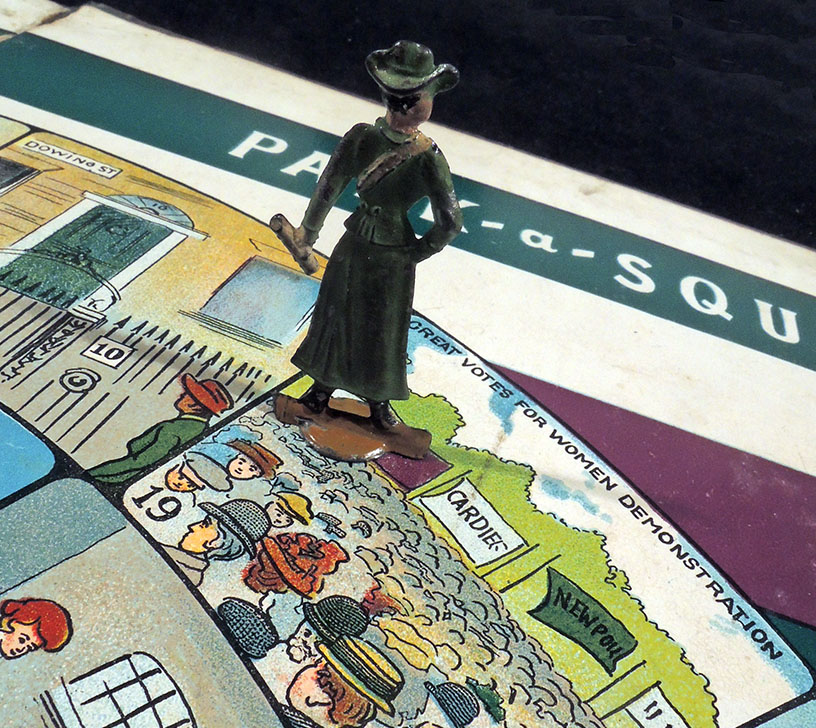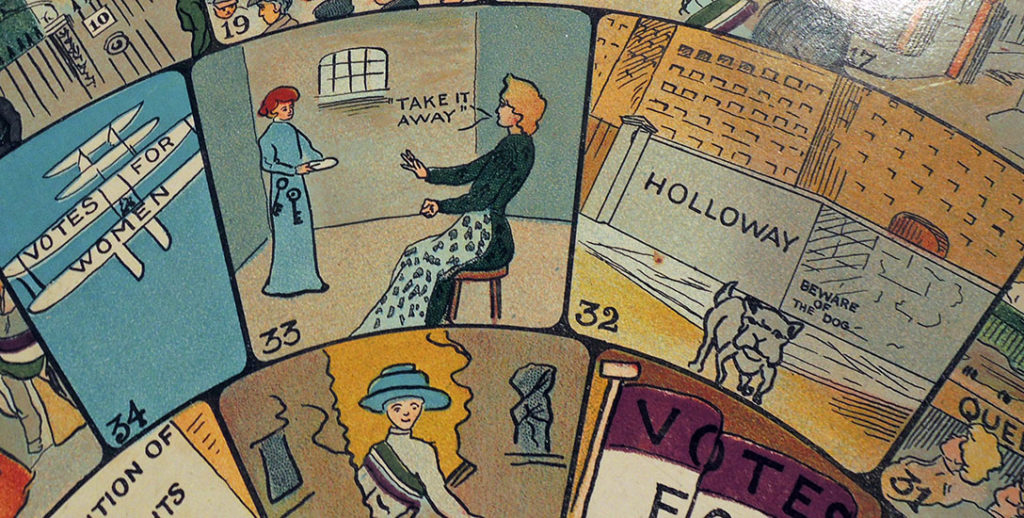 See also: Elizabeth Crawford, The women's suffrage movement: a reference guide, 1866-1928 (New York: Routledge, 2001). Firestone JN979 .C73 2001