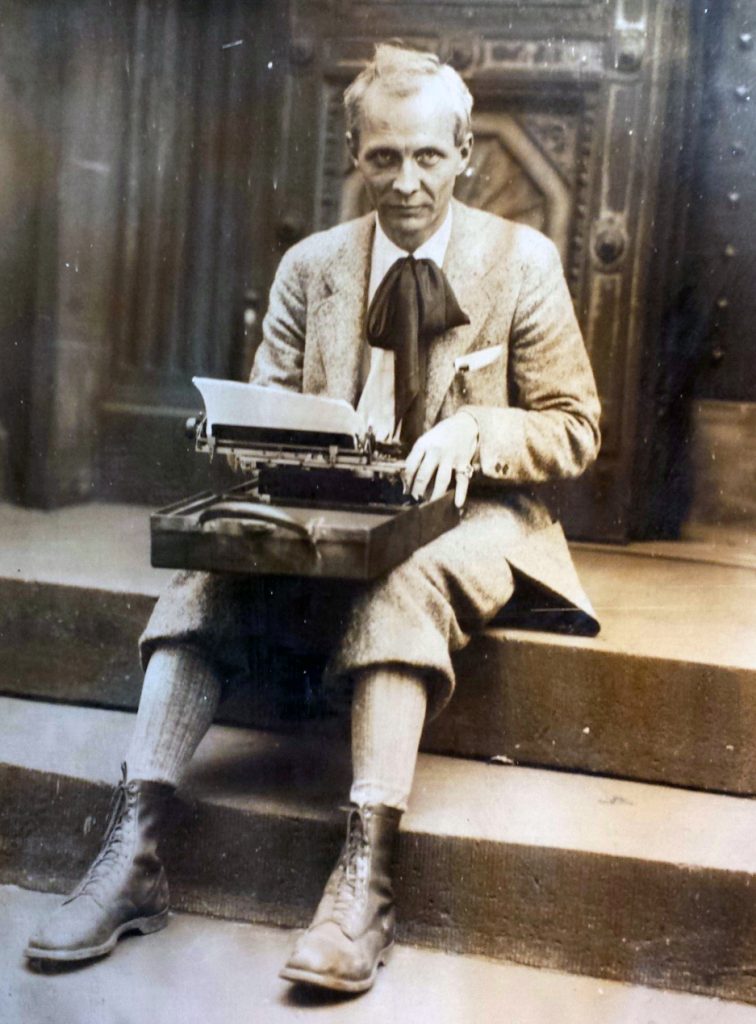 The Greenwich Village printer, publisher, and celebrated bohemian Lew Ney (born Luther E. Widen, 1886-1963) left over 100 of his books and small magazines to the Princeton University Library without a clue as to why, having no known attachment to the institution or its faculty. A recent discovery may shed a small light on this question.
On November 1, 1920, Lew Ney (pronounced looney) and his friend Emil Luft traveled to Princeton where they stopped for the night, sleeping on the floor in the office of the Daily Princetonian, before traveling on to Trenton to visit Dr. Henry A. Cotton (1876-1933). As the director of the New Jersey State Hospital, Cotton experimented with unusual treatments to cure insanity, of particular interest to Lew Ney, who used to commit petty crimes and plead insanity, in order to interview the patients at various asylums.
The details of this trip were recorded by Lew Ney himself who had begun publishing a series of news sheets, typed and mimeographed on rented equipment, which he would personally distribute around Greenwich Village. His first attempts were The Village Gossip and Atmosphere, which both came and went in 1919. The following year, he began The Vagabond, illustrated by Emil Luft. "This was a vagabond's newspaper," he declared, "a daily diary of a damn dead-for-sure Bohemian."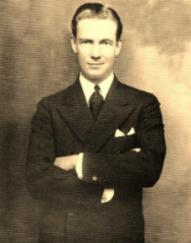 Until recently only one issue of The Vagabond was known to have survived, held in Widener Library at Harvard University and dated August 23, 1920. Thanks to a visiting researcher, a second issue of The Vagabond dated November 1, 1920, has been discovered, saved by Richard Halliburton, Princeton Class of 1921, who served on the editorial board of The Daily Princetonian and became chief editor of The Princetonian Pictorial Magazine (The PIC) [Halliburton papers C0247].
The issue describes in detail the men's journey to Princeton, their adventures along the way, and one entire page in which Lew Ney insists his readers subscribe to the various Princeton newspapers. He writes "The Princeton Pictorial, also known as PIC. Edited by another vagabond, managed by a hobo, and pictured by a tramp. Moreover the best paper of its kind in the world. Is full of vagabondia, pictures, and free advertising for Ford, Cookstours, Herlick's Malted Milk tablets, … and such." This praise might be repayment for Halliburton's friendship during their visit.


"Fortune smiled on Emil and I when we met Dick Halliburton, managing editor of the PIC at the Frenchman's lunch room past midnight [elsewhere described as "a lunch room where French is spoken free and lunches served a la carte. We eat 95¢ worth"]. Emil made a sketch of Dick on page 3. He waited for us to finish our saw dust and milk and then led us away to his office. I moved or removed our bulky baggage [to] the Princetonian's office and suggested to him that I wanted to make a stencil and he invited both of us to remain as long as we cared to. He stuck around himself until 2:30 a.m. and then went home to spend an hour telling his room-mate all about us.

Emil helped himself to a bath in the basement and came up ready for bed as soon as Dick left. And so I spread out the blanket on the bare floor, put a chair against the door, and put out the lights. At eight I was up and banging away on the typewriter again. The janitor entered and grinned when he saw Emil's bare feet, and several students came to the door for information. One intimated that Dick might have invited us to his club, where there is lots of room – on the floor. We were satisfied with our lot, however, I for one preferring floors to beds."
There is no other recorded contact between Lew Ney and Halliburton, who was lost at sea and presumed dead in 1939. However, this visit may have had a lasting impression on the Greenwich Village bohemian and may have been one small influence in his final bequest to the University.
See more: https://www.jstor.org/stable/pdf/10.25290/prinunivlibrchro.75.1.0065.pdf?refreqid=excelsior%3Adac190849d100b894d4a6e988868cbdc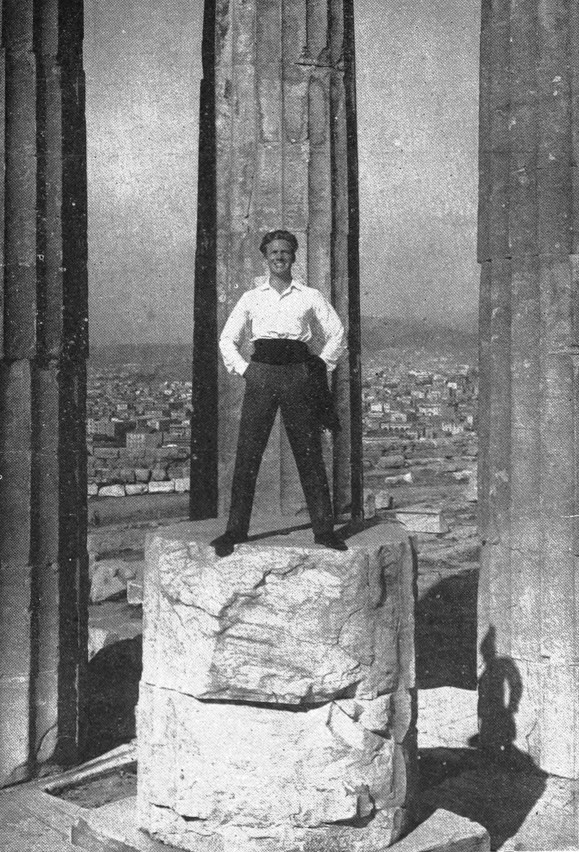 Daily Princetonian, Volume 7, Number 13, 6 October 1928 — WELL KNOWN PRINCETON GRADUATE SWIMS THE PANAMA CANAL; Richard Halliburton Had to Pay His Tonnage Through the Locks to Be Allowed to Swim From the Atlantic to the Pacific Like Other Steam-boats.