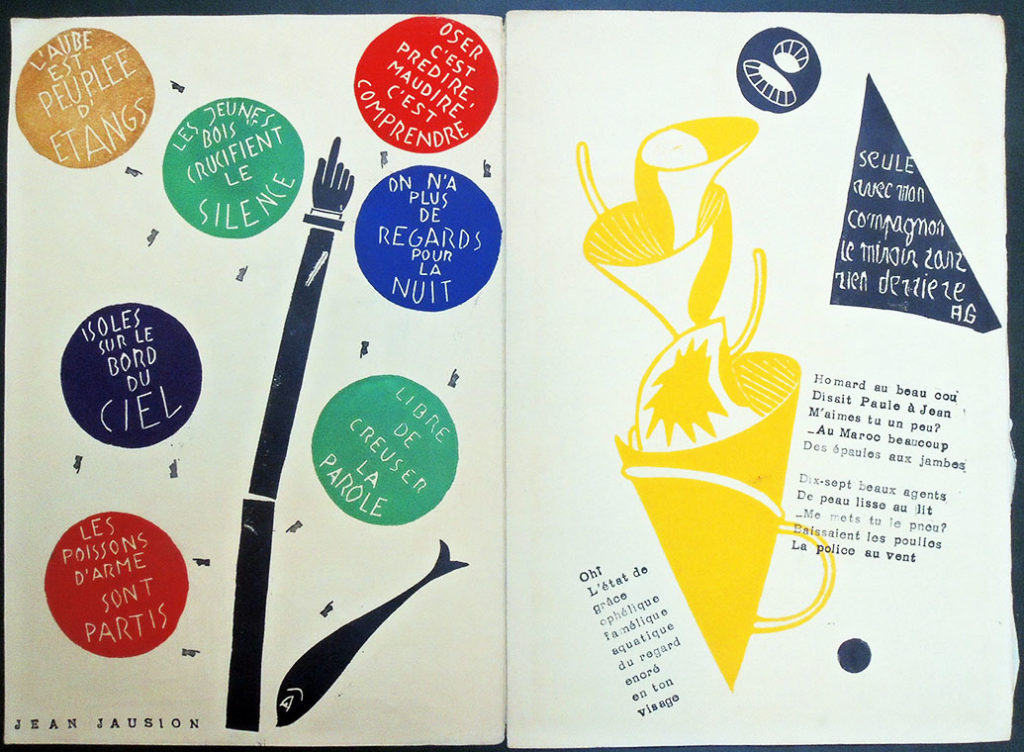 Early in his career, the influential French painter and critic Michel Tapié (1909-1987), editor of Francis Picabia's 1949 catalog 491 and author of the pivotal study Un art autre (Art of Another Kind, 1952), joined forces with the artist Aline Gagnaire (1911-1997) to produce three issues of a spectacular magazine, under a collective they called "Les Réverbères."
Printed by hand from woodblocks, the editions are believed to have been around 31 signed copies, although the magazine is so rare it is difficult to verify. The Graphic Arts Collection recently acquired two of the three issues produced in 1940 wartime Paris. Each issue has it's own title, here showing Le Cheval de 4, the first issue, and Dédal-e, the second.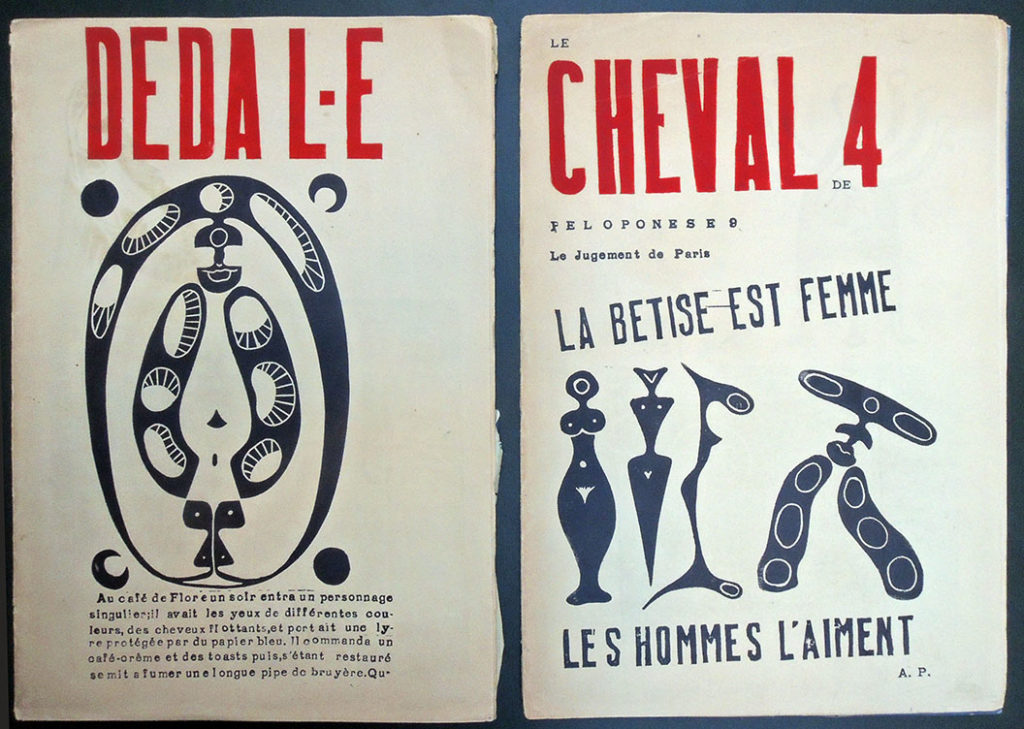 Front covers
Michel Tapié (1909-1987); Aline Gagnaire (1911-1997); Jean Jausion; Henri Bernard (1868-1941); Noël Arnaud; Simone Bry; and Adrienne Peyrot, Le cheval de 4 and Dédal-e (S.n. [Paris]: s.l., 1940). Graphic Arts Collection GAX 2019- in process.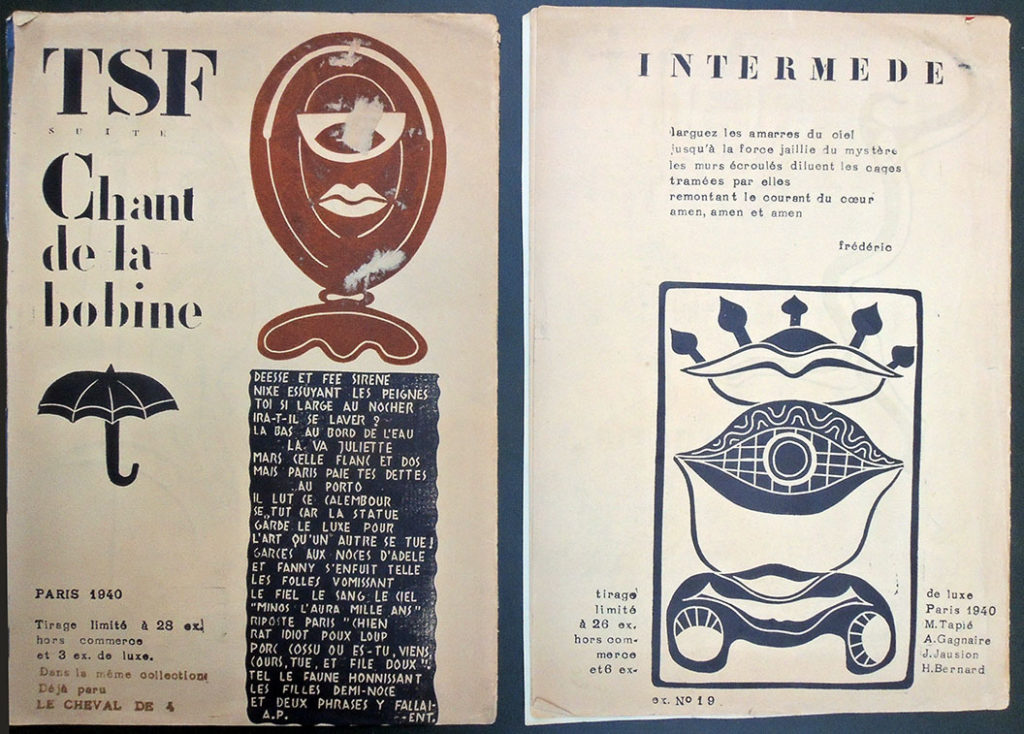 Back covers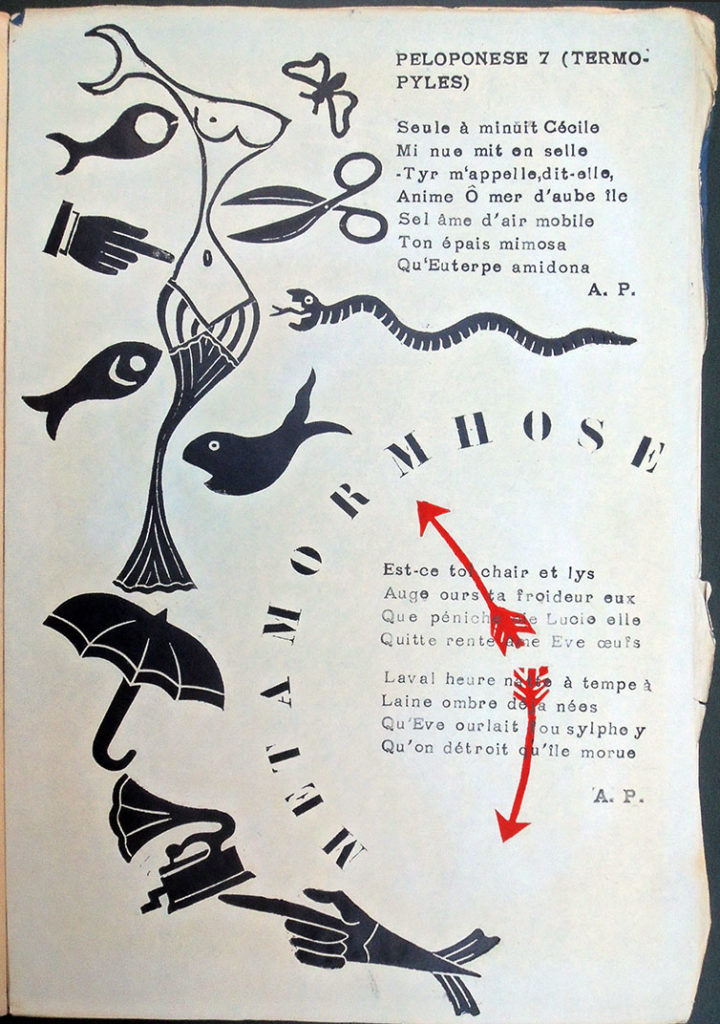 According to the Historical Dictionary of Surrealism by Keith Aspley, the "Réverbères" club was founded in 1938 in the painter Jean Marembert's workshop by Tapié, together with other neo-dadaist writers Jacques Bureau, Pierre Minne and Henri Bernard, who campaigned for the rehabilitation of Dada at impromptu evening parties in the Montparnasse district. With the same objective, they published this typically Dada journal, designed and produced on a small scale.
The pages of each issue are typographical masterpieces, combining literary texts using humor and vibrant color woodcuts. There are magnificent puns and spoonerisms, recapturing the extravagant spirit of the Dada pioneers Tristan Tzara or Marcel Duchamp.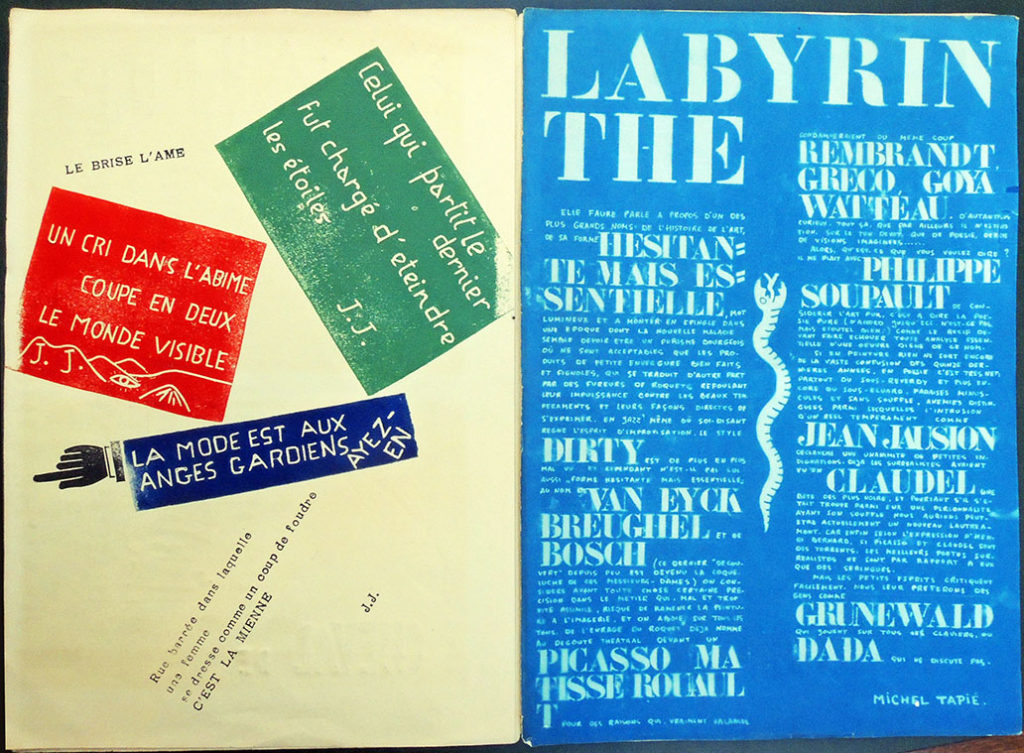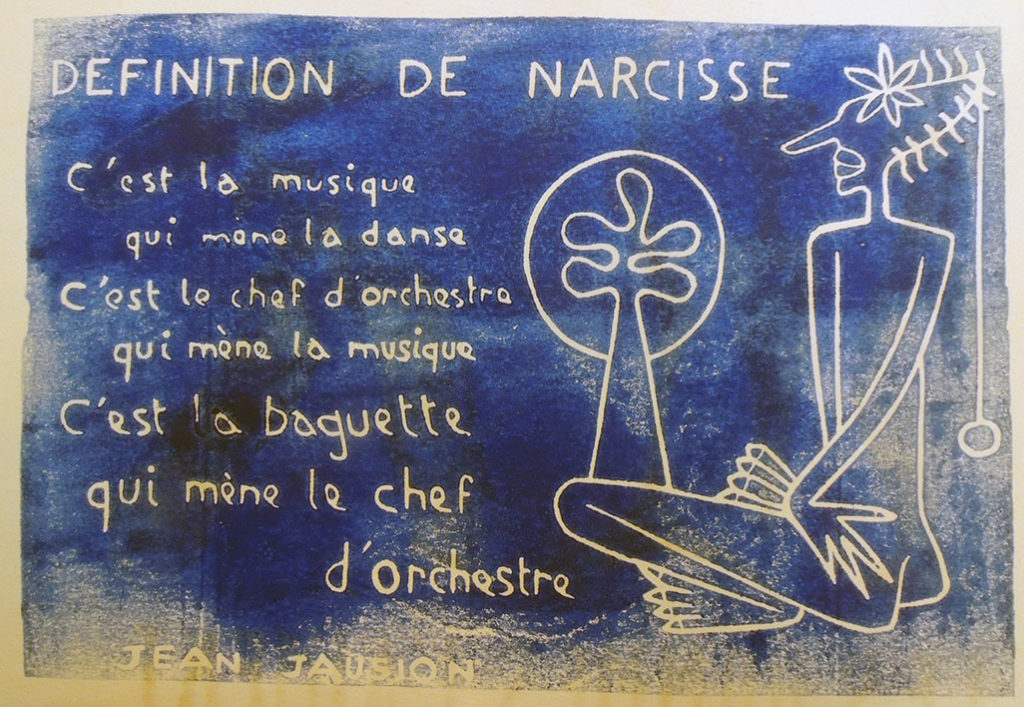 This journal of exceptional visual and literary quality marks one of the last productions of the French artistic avant-garde before the start of the German oppression.