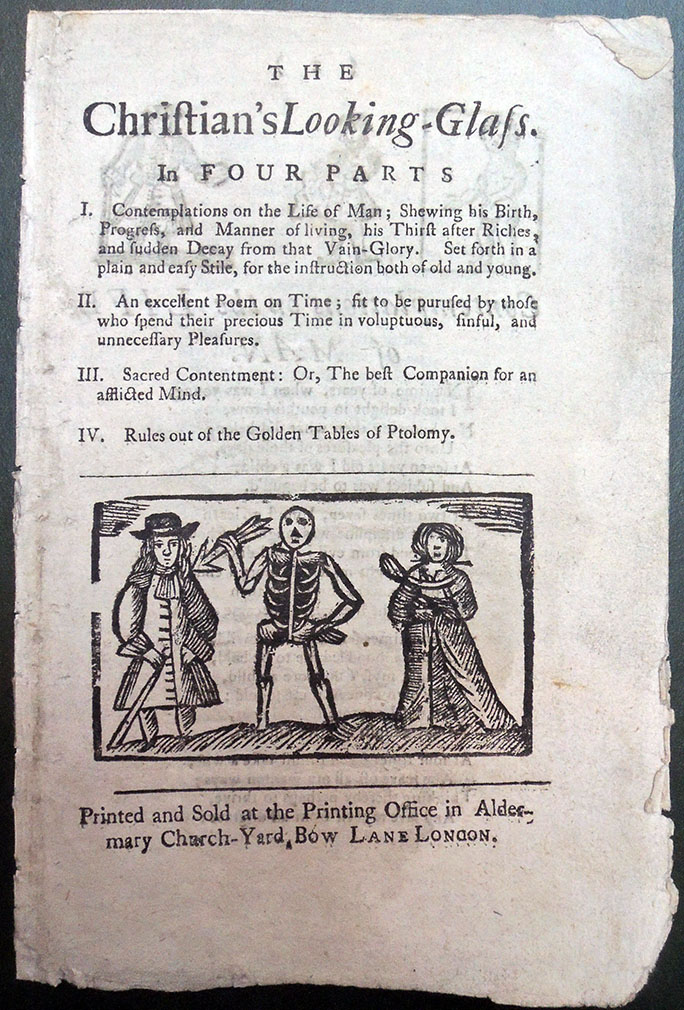 The Christian's Looking-Glass. In four parts. I. Contemplations on the Life of Man; Shewing his Birth, Progress, and Manner of living, his Thirst after Riches, and sudden Decay from that Vain-Glory. Set forth in a plain and easy Stile, for the instruction both of old and young. II. An excellent Poem on Time; fit to be purused by those who spend their precious Time in voluptuous, sinful, and unnecessary Pleasures. III. Sacred Contentment: Or, The best Companion for an afflicted Mind. IV. Rules out of the Golden Tables of Ptolomy [sic]. Printed and sold at the printing office in Aldermary church-yard, Bow Lane, 1780. Graphic Arts Collection, on deposit from Bruce Willsie, Class of 1986.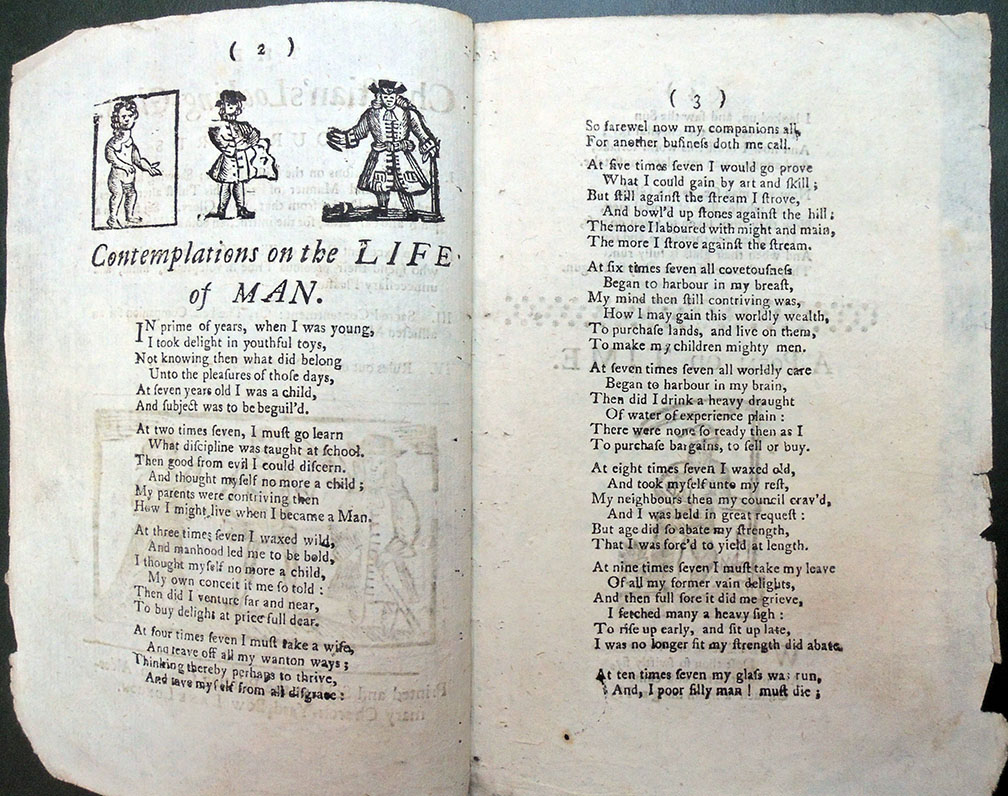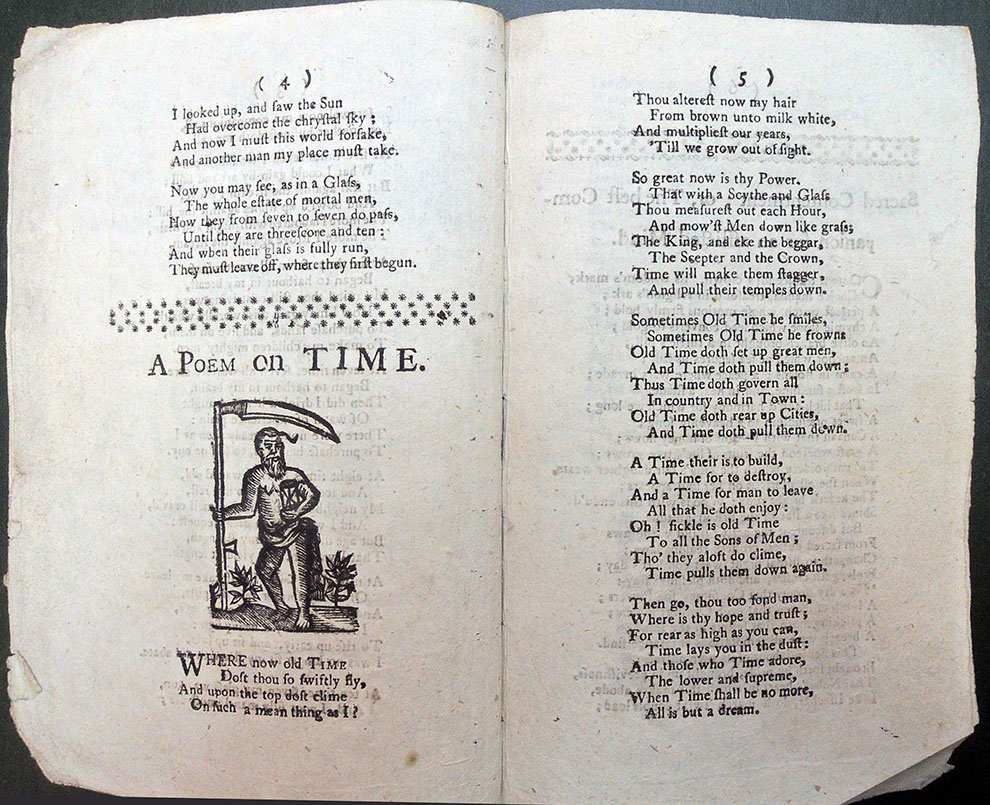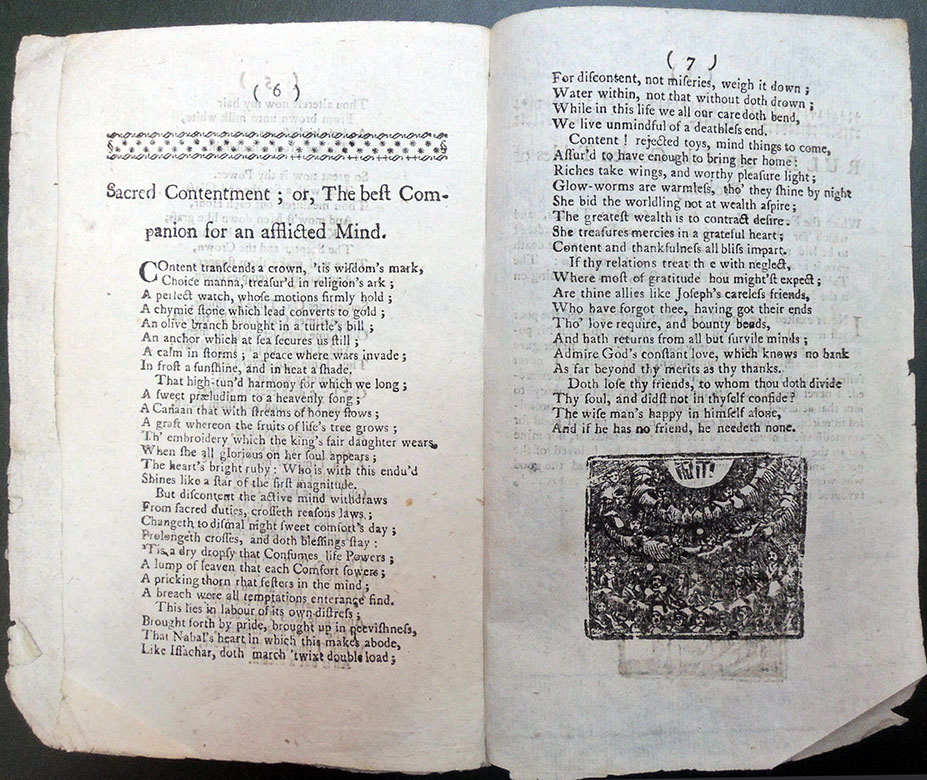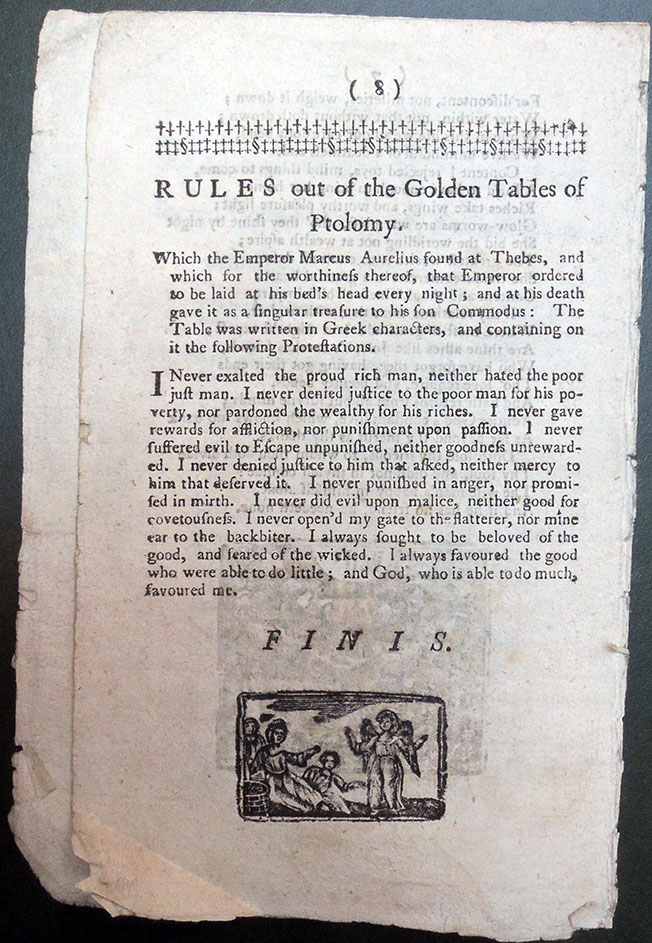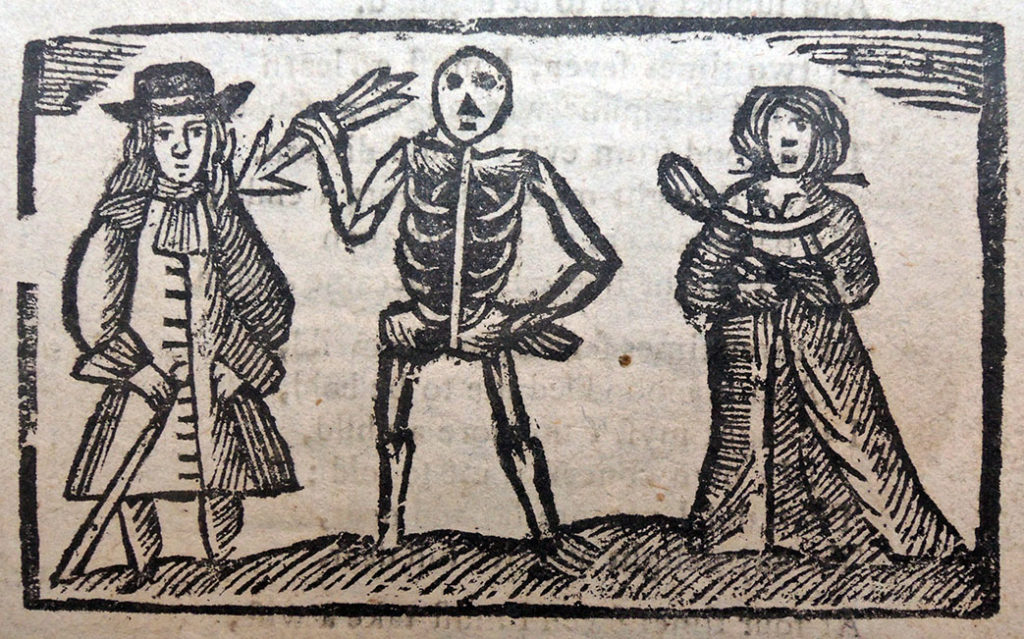 This simplified woodcut of death with an arrow is a common symbol in western art. Here are a few more examples.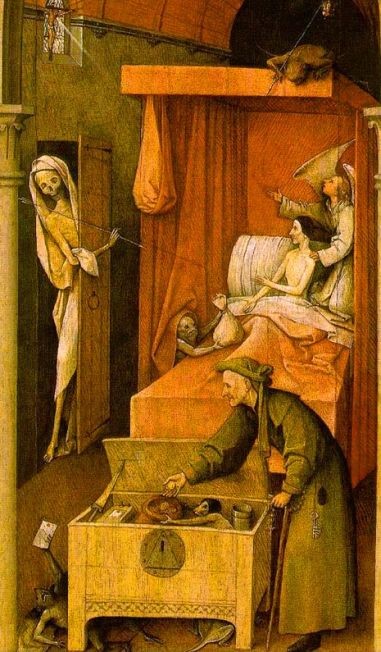 Hieronymus Bosch, Death and the Miser, ca. 1485/1490. Oil on panel. National Gallery of Art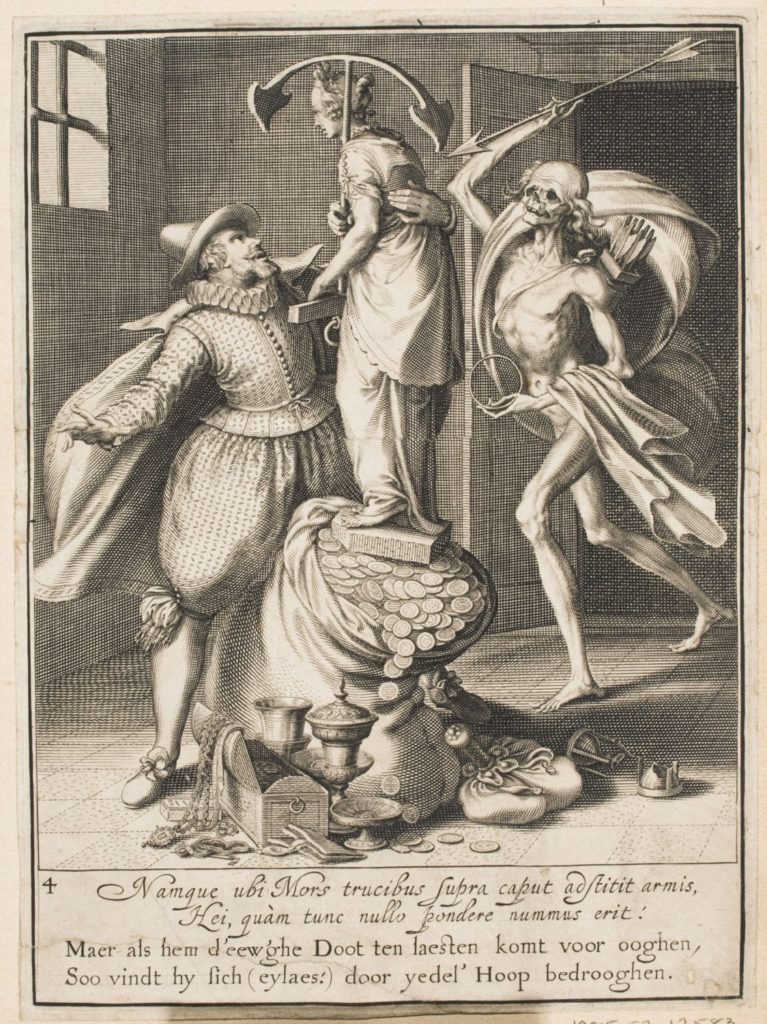 Willem van Swanenburg, after Maarten van Heemskerck, Allegories of the Misuse of Wordly Property, Plate 4, ca. 1609. Engraving. British Museum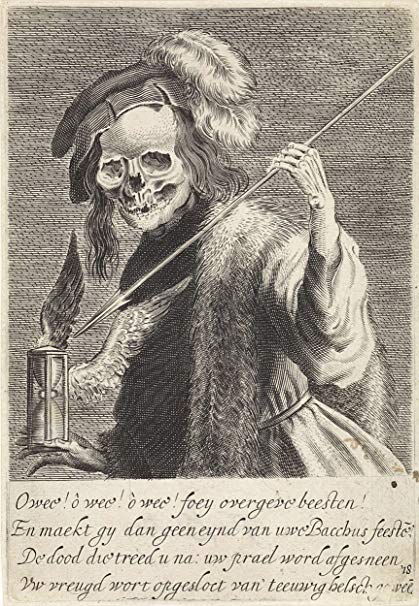 Jan van de Velde II, Death with arrow and hourglass, 1633.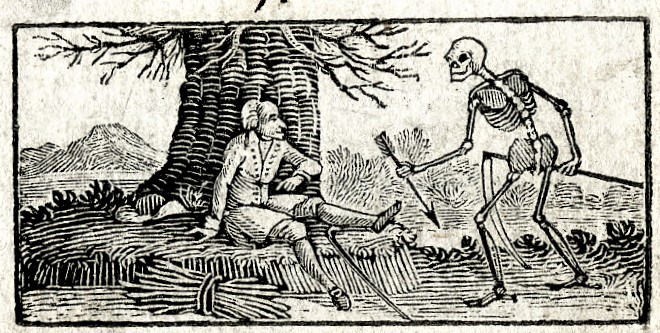 Thomas Bewick, Fable of the Old Man and Death, ca. 1789. Illustration to an unidentified publication. Wood engraving. British Museum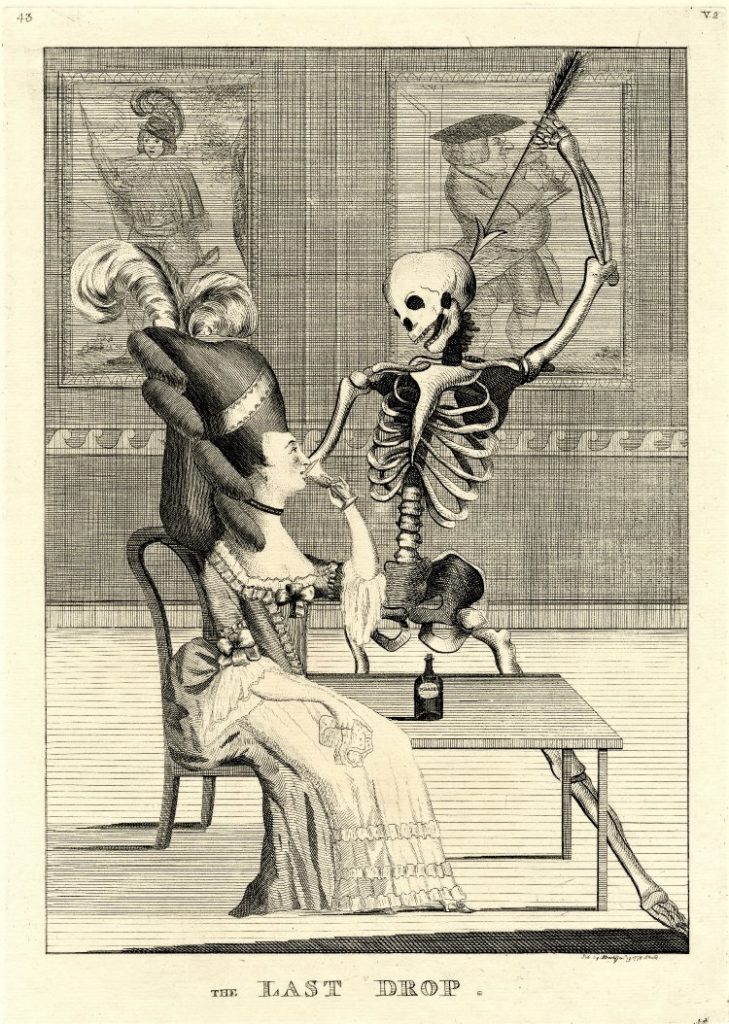 Unidentified artist, The Last Drop, 1778. Etching. Published by Matthew Darly.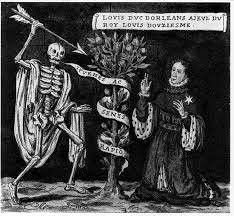 Wall-painting commemorating Louis, duke of Orléans, in the family chapel at the monastery of Les Célestins, Paris, commissioned in the late fifteenth century and destroyed ca.1779. Antiquarian Gaignières drawing. Bodleian Library, MS Gough-Gaignières 1, fol. 1r.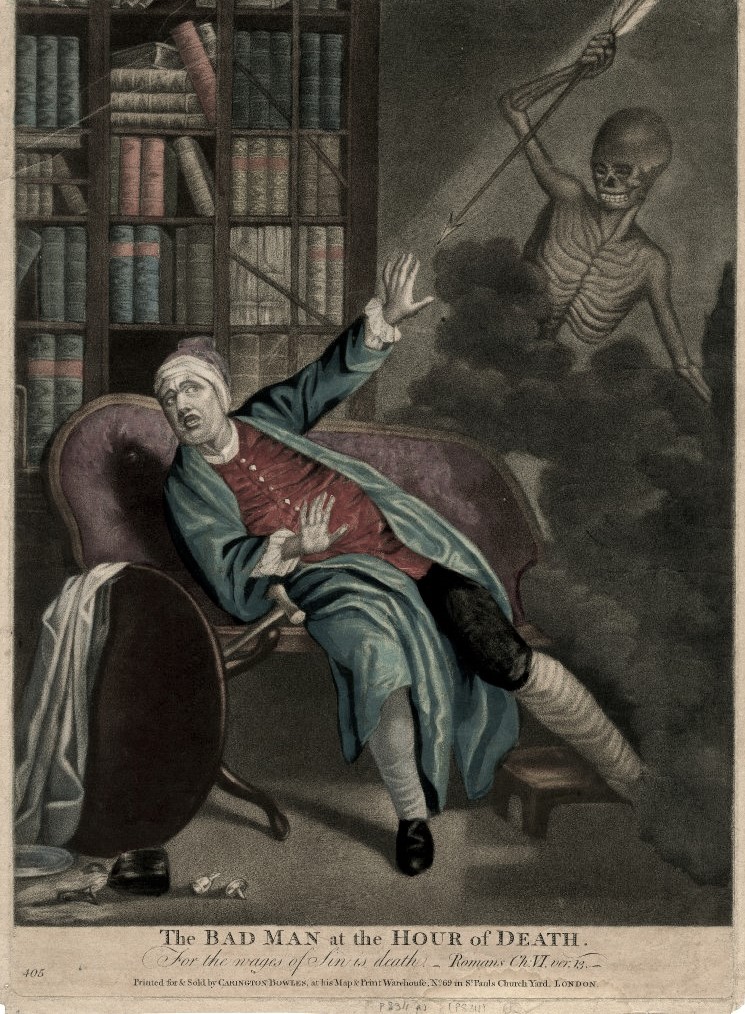 After Francis Hayman, The Bad Man at the Hour of Death, ca. 1784. Hand-colored mezzotint. Published by Carington Bowles. British Museum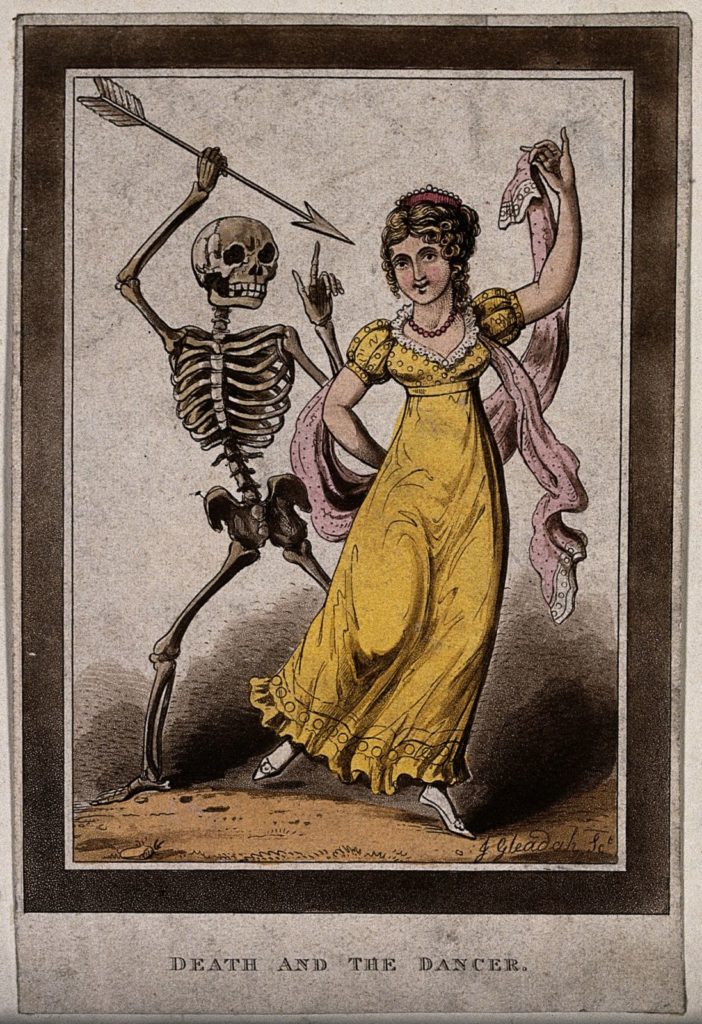 after Joshua Gleadah, Death and the Dancer, 1800s. Aquatint. Wellcome Library, London.