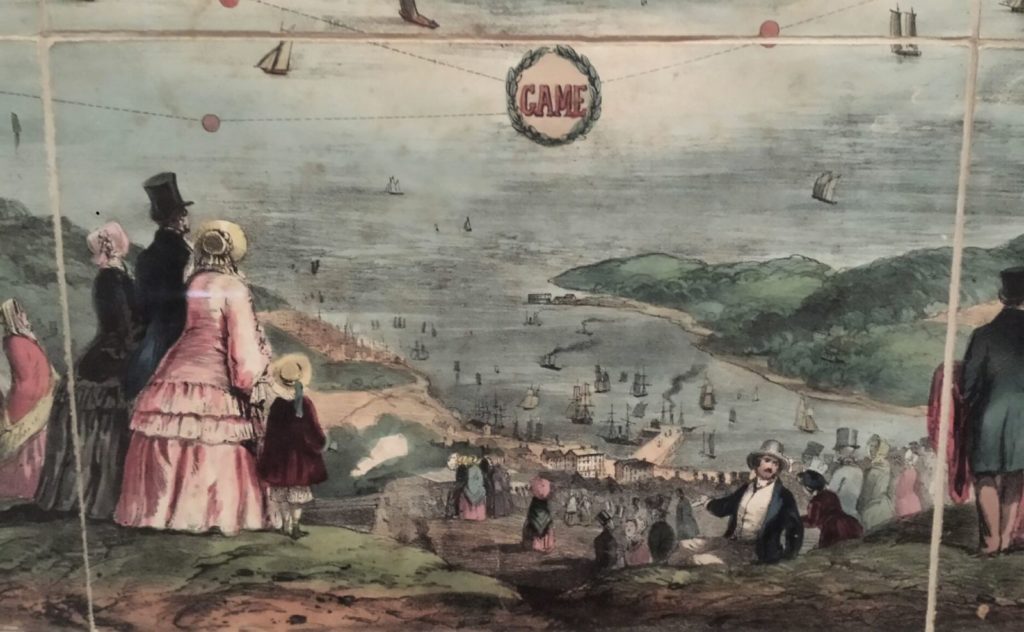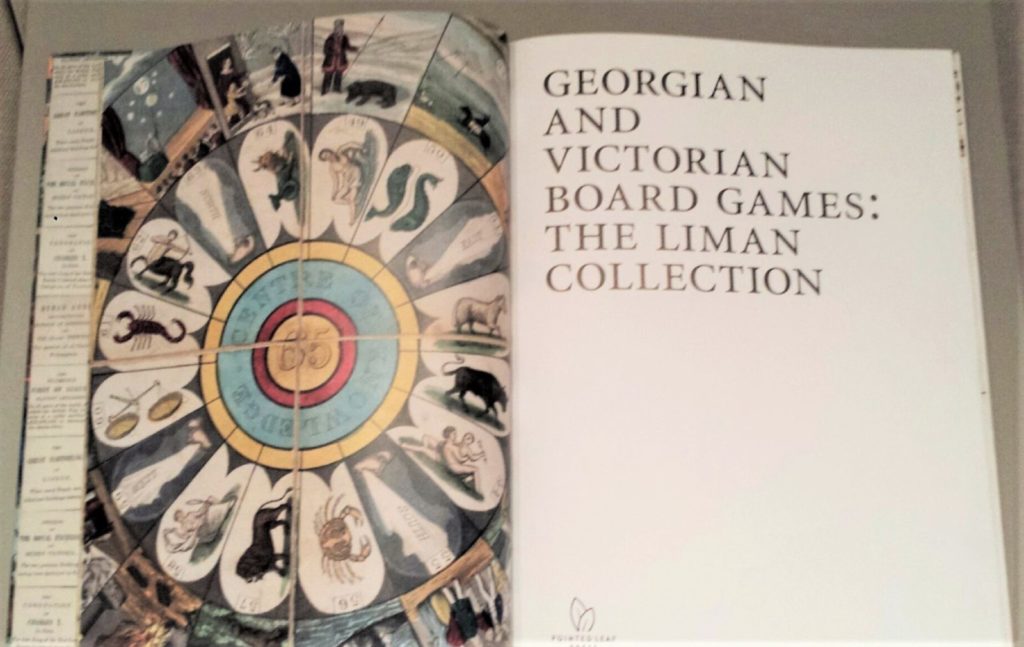 Ellen Liman, Georgian and Victorian Board Games: the Liman Collection. Arthur L. Liman, foreword; A. Robin Hoffman, introduction (New York: Pointed Leaf Press, 2017). Graphic Arts Collection -On order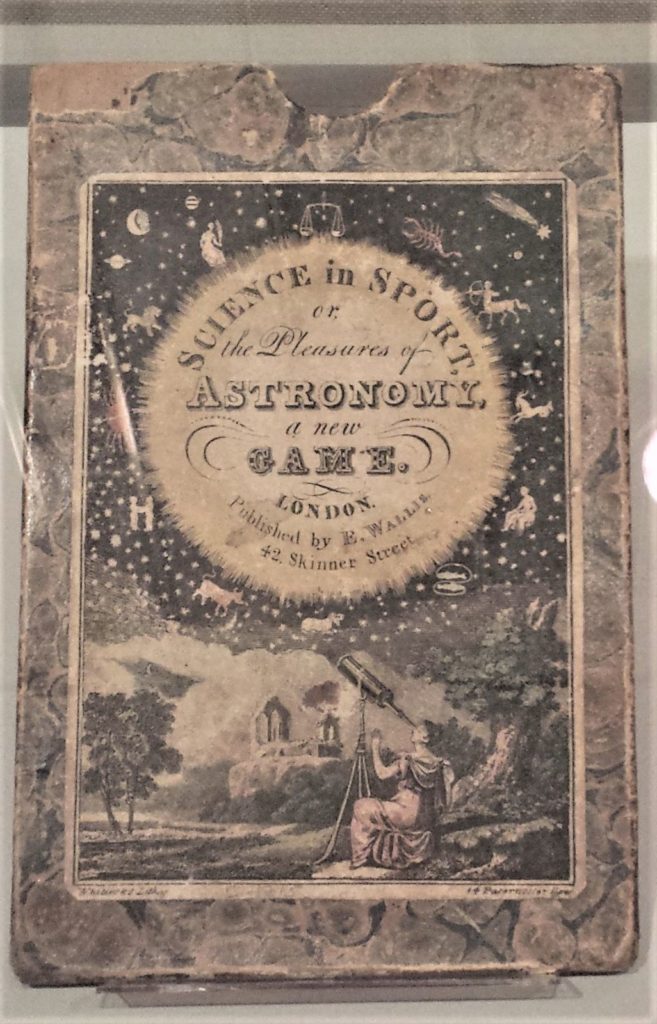 Our colleagues at the Yale Center for British Art are presenting the exhibition Instruction and Delight: Children's Games from the Ellen and Arthur Liman Collection, on view through May 23, 2019. Please forgive the dark cell phone photography here, which doesn't do justice to this bright and colorful show.
Curated by Elisabeth Fairman, Chief Curator of Rare Books and Manuscripts at the Center, with the assistance of Laura Callery, Senior Curatorial Assistant, they note:
By the beginning of the eighteenth century in Britain, parents and teachers had begun to embrace wholeheartedly a suggestion from the philosopher John Locke (1632–1704) that "Learning might be made a Play and Recreation to Children." The material culture of this period, and the subsequent generation, reveals a significant shift in thinking, as adults found fresh value in childhood and in play for its own sake. British publishers leapt at the chance to design books and games for both instruction and delight. This small display celebrates the recent gift of eighteenth- and nineteenth-century children's games and books to the Center by Ellen and Arthur Liman,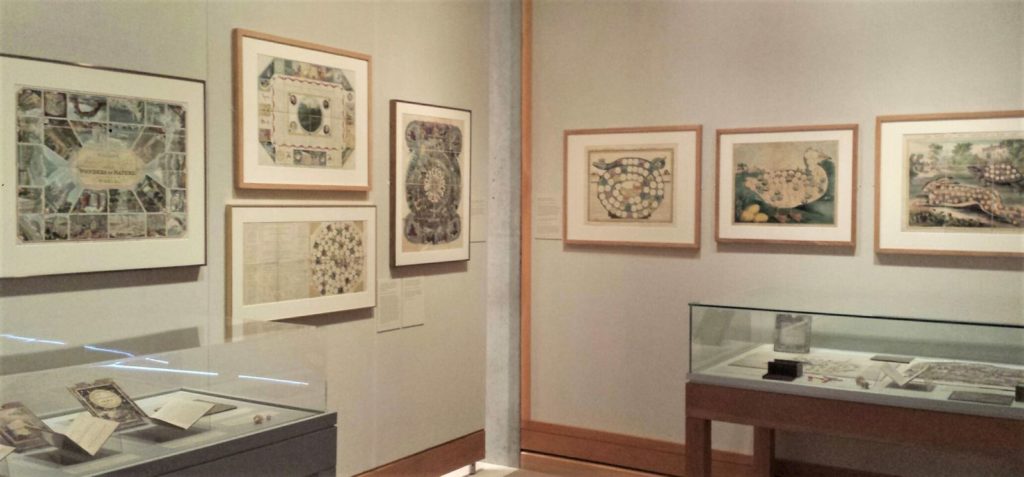 Happily, many of these rare and fragile games are also available to students in the collections of Princeton University Library.
See also:
Francis Reginald Beaman Whitehouse, Format Table Games of Georgian and Victorian Days. Revised 2nd ed (Royston (Herts.), Priory Press Ltd., 1971). Cotsen Children's Library GV1243 .W59 1971
Giochi dell'Oca e di percorso by Luigi Ciompi & Adrian Seville:
http://www.giochidelloca.it/index.php
https://graphicarts.princeton.edu/?s=board+game