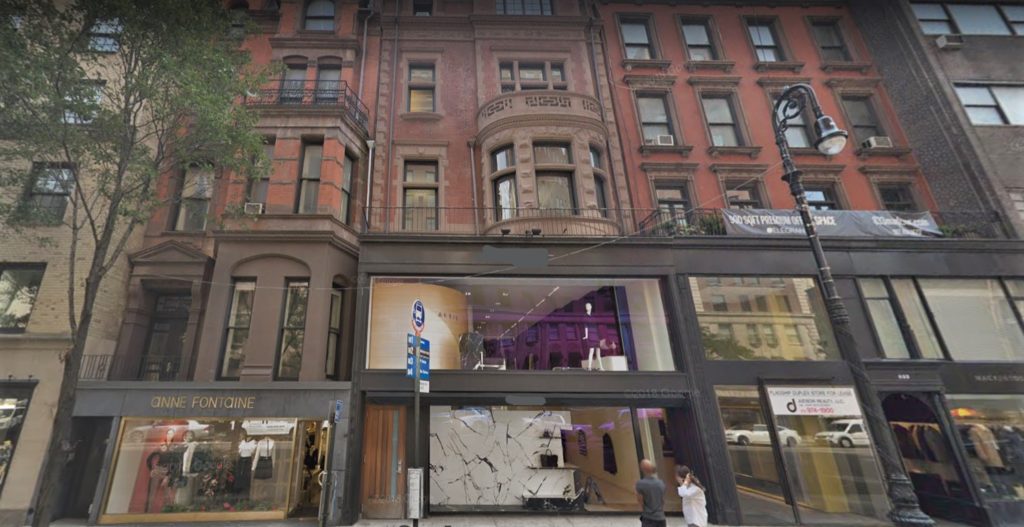 In 1954, Virginia Zabriskie paid one dollar to assume the lease of the gallery space on the second floor of 835 Madison Avenue.
My favorite story about the art dealer Virginia Zabriskie (1927-2019) involves her continuing concern and support for her aging colleague, the American art dealer Charles Daniel (1878-1971), who ran the Daniel Gallery in New York City from 1913 to 1932.
During the 1950s and 1960s few members of the art world even knew that Daniel was still alive, let alone cared how he survived. The exceptions were Zabriskie and the painter Rachael Soyer (1899-1987), who was given his first one-man show at the Daniel Gallery in the 1920s. Working together, Zabriskie and Soyer came up with a plan to quietly provide the impoverished Daniel with a small income.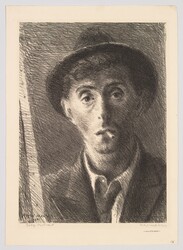 Every so often, Soyer would invite Daniel to visit him in his Second Avenue apartment in the Lower East Side of Manhattan. After coffee and cigarettes, Soyer would casually hand Daniel a few drawings, "just in case he might know someone who would be interested."
Daniel would immediately go up to see Zabriskie, who handled Soyer at her Madison Avenue gallery, just ten blocks north of where the Daniel Gallery once displayed his work. She would pretend to barter with Daniel, eventually settling on $25 or $30 for each sheet. Both the artist and the dealer understood the arrangement, kindly allowing Daniel this ritual and much needed financial support.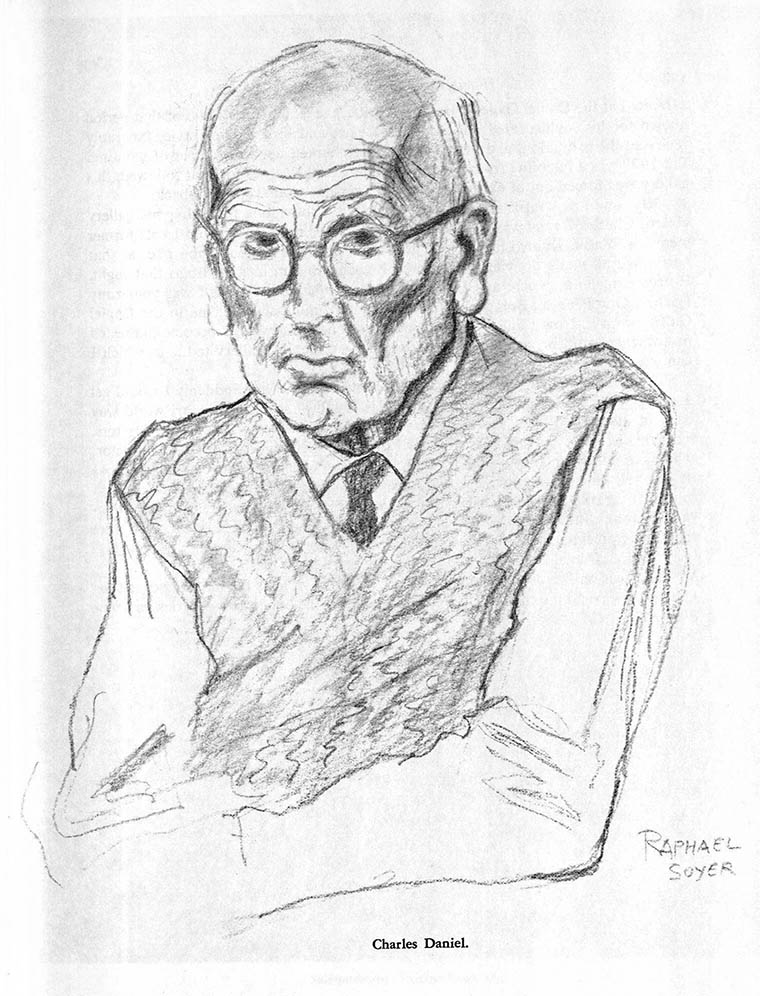 Charles Daniel died in 1971 at the age of 92 years old. Virginia Zabriskie recently passed away two months short of her 92nd year. Perhaps it was their love of art and sincere patronage of the New York art world that kept them both alive so long.
See also: https://www.nysun.com/arts/handmaiden-of-the-arts/10389/