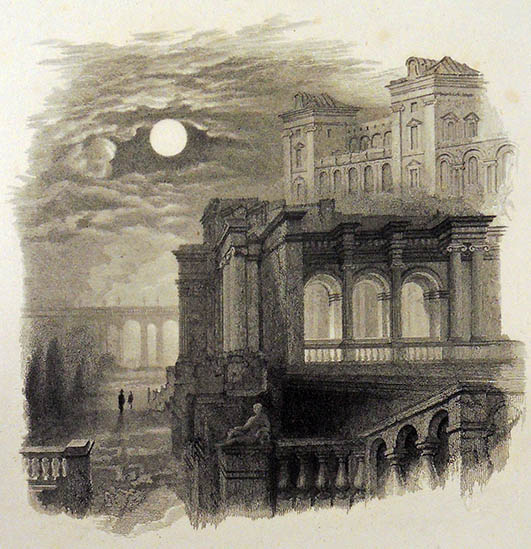 The Graphic Arts Collection holds 25 engravers' proofs for: Samuel Rogers (1763-1855), Italy: a Poem (London: Cadell, Jennings and Chaplin, Moxon, 1830). Graphic Arts Collection 2006-0971N; Rare Books PR5234 .I7 1830; RHT 19th-398.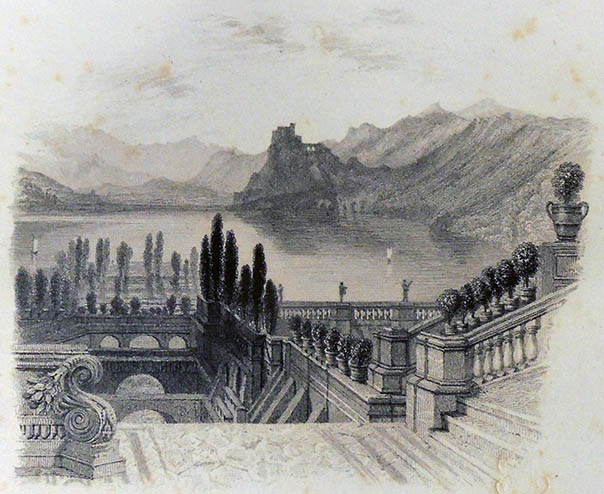 The steel engravings are equal in size (plate mark: 259 x 141 mm; paper: 295 x 185 mm) and description to the set of proofs in the British Museum, some finished with engraved captions, some without. The scenes were designed by Joseph Mallord William Turner (1775–1851) and Thomas Stothard (1755–1834); and engraved by Edward Goodall (1795–1870), Robert William Wallis (1794–1878), W. R. Smith (active 1826–1852), Henry LeKeux (1787–1868), William Bernard Cooke (1778–1855), and John Pye (1782–1874). Book pages were printed by Thomas Davison.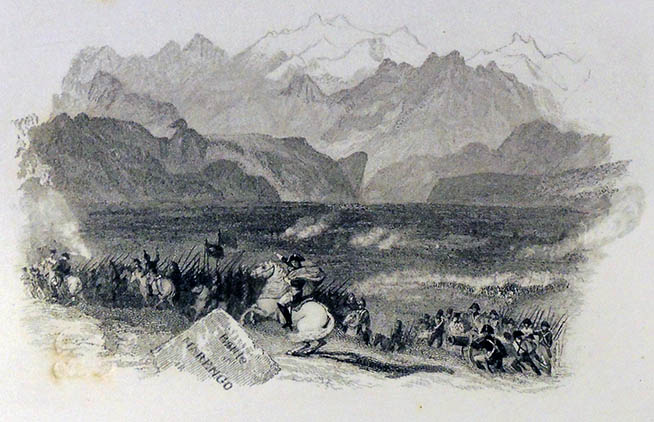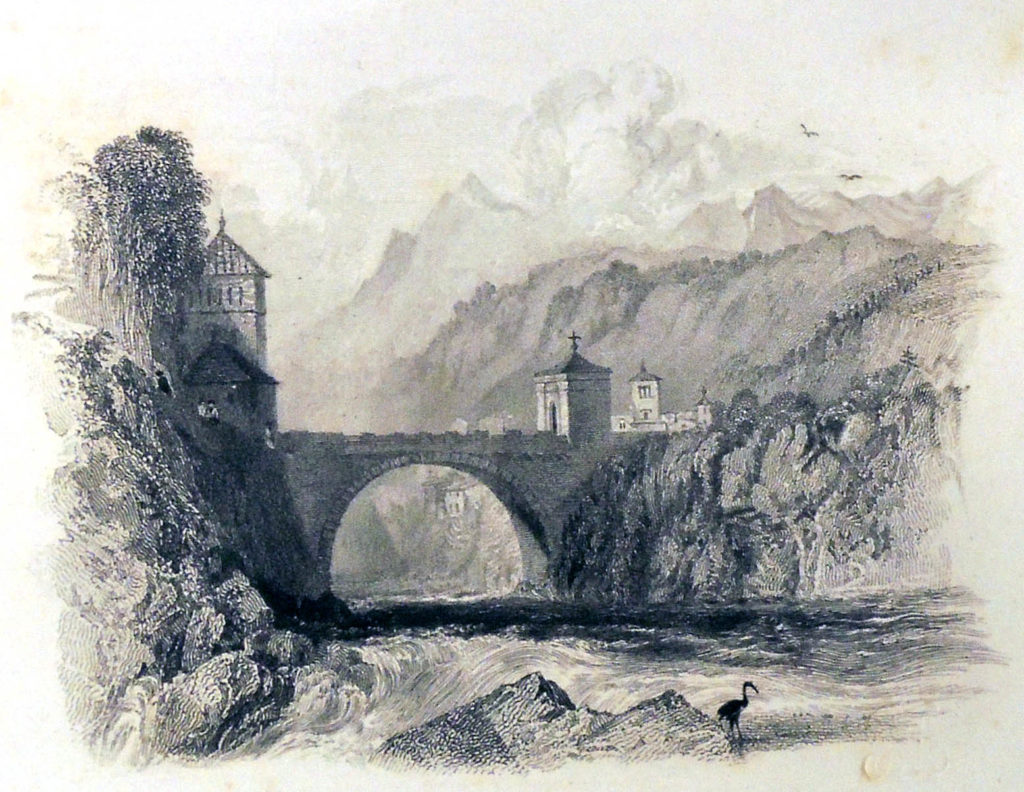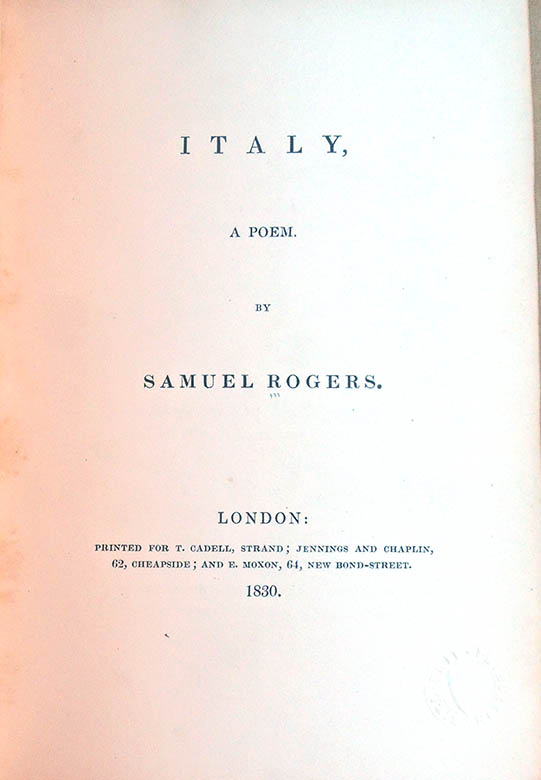 "Samuel Rogers (1763-1855) first achieved fame with the publication in 1792 of "The Pleasures of Memory." After Italian travels, during which he met Shelley and Byron in Pisa, Rogers produced a first version of "Italy" in 1822 and issued a sequel in 1826, both of which sold poorly.
He destroyed the unsold copies, revised the poems, and published them at his own expense in the present edition of 1830 embellished this time by illustrations.
These were the work of two artists with very different propensities–Stothard (1755-1834), who did demure figure scenes, and Turner (1775-1851), who provided landscape vignettes."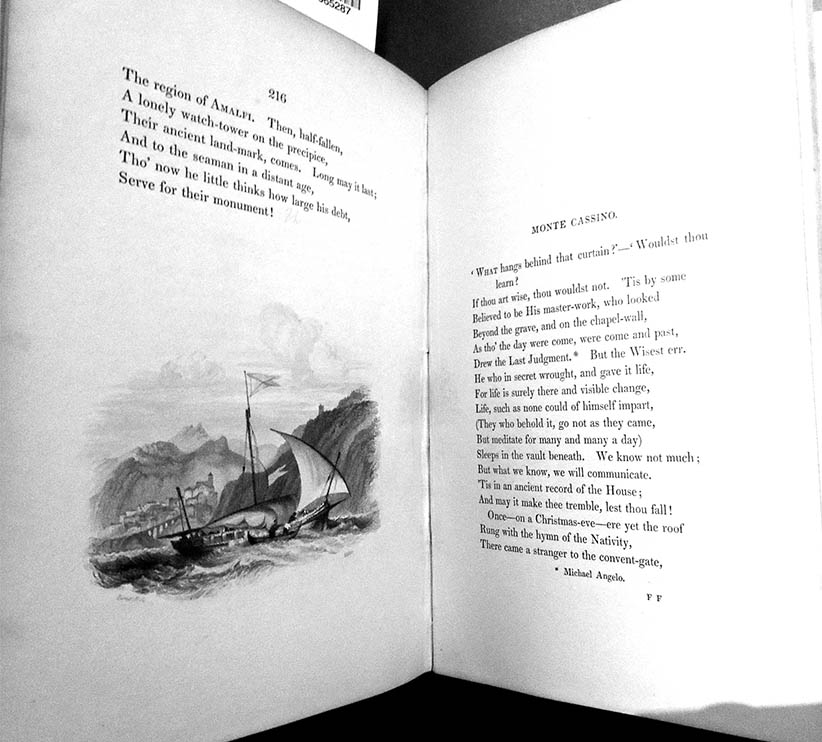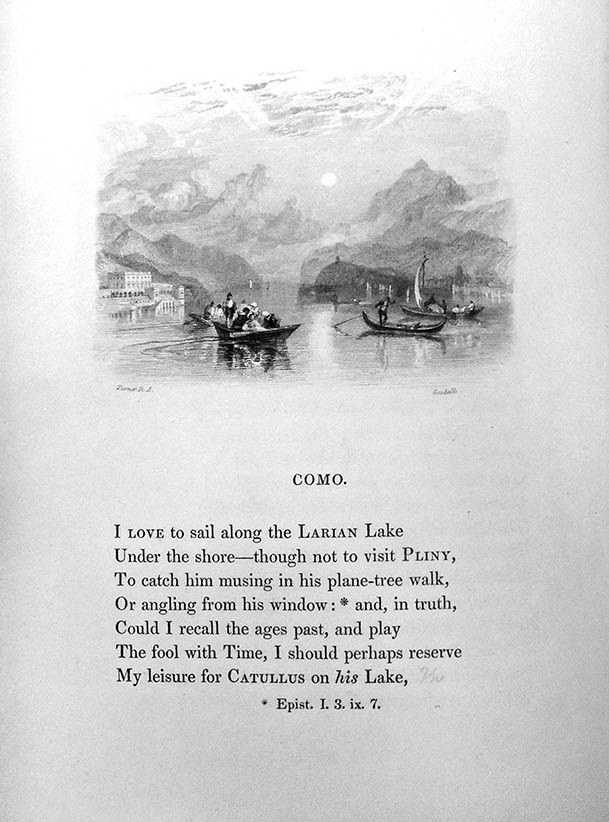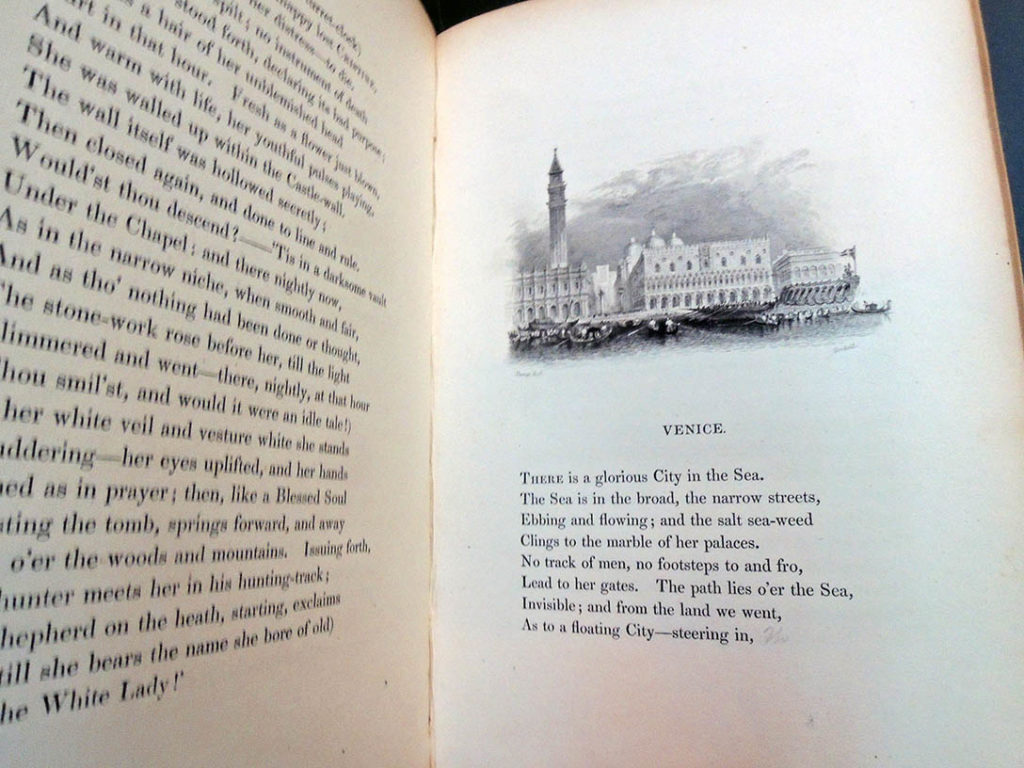 IF thou shouldst ever come by choice or chance
To Modena, where still religiously
Among her ancient trophies is preserved
Bologna's bucket (in its chain it hangs
Within that reverend tower, the Guirlandina),
Stop at a palace near the Reggio gate,
Dwelt in of old by one of the Orsini.
Its noble gardens, terrace above terrace,
And rich in fountains, statues, cypresses,
Will long detain thee; through their archèd walks,
Dim at noonday, discovering many a glimpse
Of knights and dames, such as in old romance,
And lovers, such as in heroic song,
Perhaps the two, for groves were their delight,
That in the springtime, as alone they sat,
Venturing together on a tale of love,
Read only part that day.—A summer sun
Sets ere one half is seen; but ere thou go,
Enter the house—prythee, forget it not—
And look awhile upon a picture there.
https://babel.hathitrust.org/cgi/pt?id=hvd.32044011790979;view=thumb;seq=11