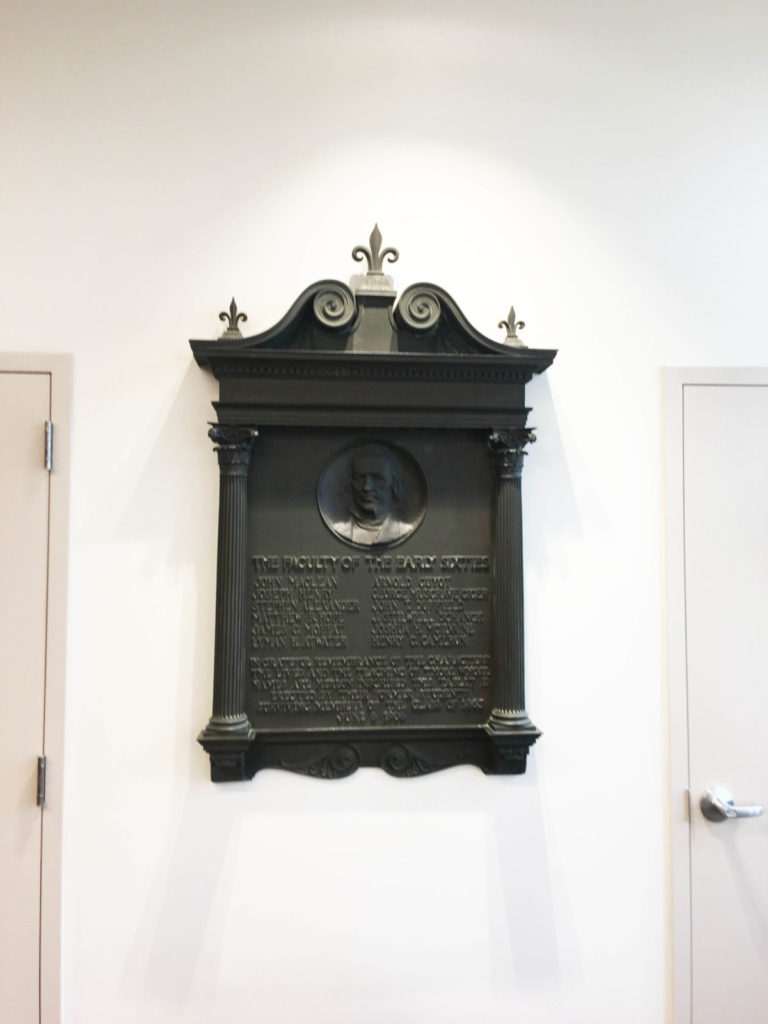 111 years ago, the June 6 Daily Princetonian Extra reported that a bronze plaque was commissioned by Princeton University students in honor of the 12 men who had been their professors:
Among the events of especial interest during Commencement week, two ceremonies took place today which marked an addition to the memorials of Princeton classes. At twelve o'clock the Class of '63, which celebrates its forty-fifth anniversary this year, unveiled in Marquand Chapel a bronze tablet inscribed "To the Faculty of the Early Sixties." This event was followed at 2 p. m. by the breaking of ground for the new '77 Dormitory. The Class of '77 will give the dormitory at a total cost of one hundred and fifty thousand dollars, and the exercises to-day marked the commencement of what will be one of the most costly buildings of its kind on the campus.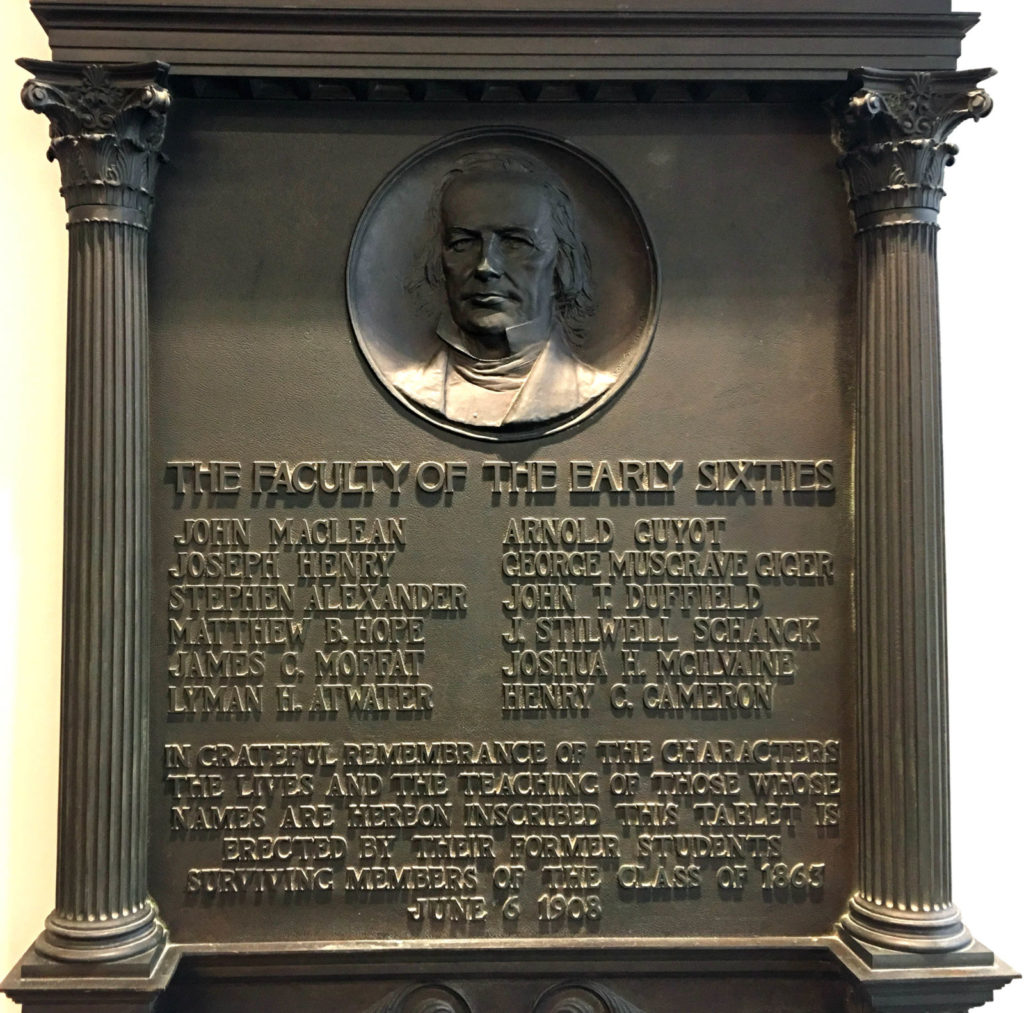 The Faculty of the Early Sixties. John Maclean (President and Chemistry, portrait at the top); Joseph Henry (Natural Philosophy); Stephen Alexander (Astronomy); Matthew B. Hope (Belles-Lettres); James C. Moffat (Greek and History); Lyman H. Atwater (Philosophy); Arnold Guyot (Geology); George Musgrave Giger (Latin); John T. Duffield (Mathematics); J. Stillwell Schanck (Zoology); Joshua H. McIlvaine (English Language and Literature); Henry C. Cameron (Greek). In grateful remembrance of the characters, the lives, and the teaching of those whose names are hereon inscribed this tablet is erected by their former students surviving members of the class of 1865 -June 6, 1908.
Marquand Chapel was destroyed by fire during house party weekend in 1920 and for several years, worship services were held in Alexander Hall. The bronze tablet hung in various other locations until now, when it has been permanently sited in Firestone's new Emeritus Faculty Reading Room.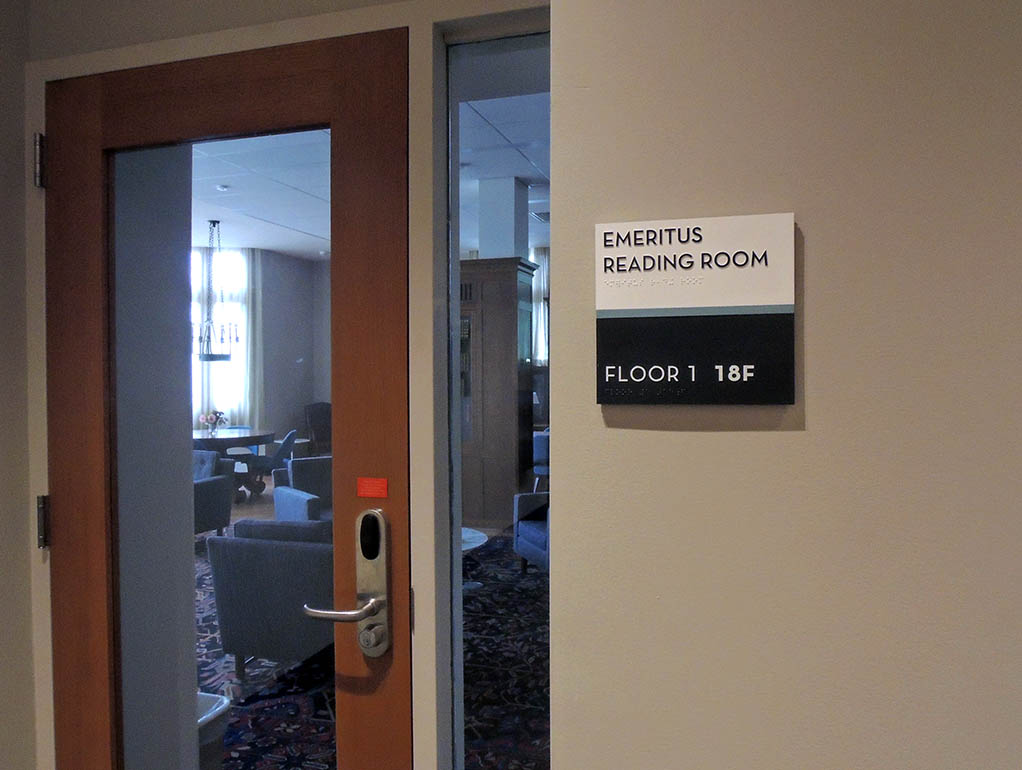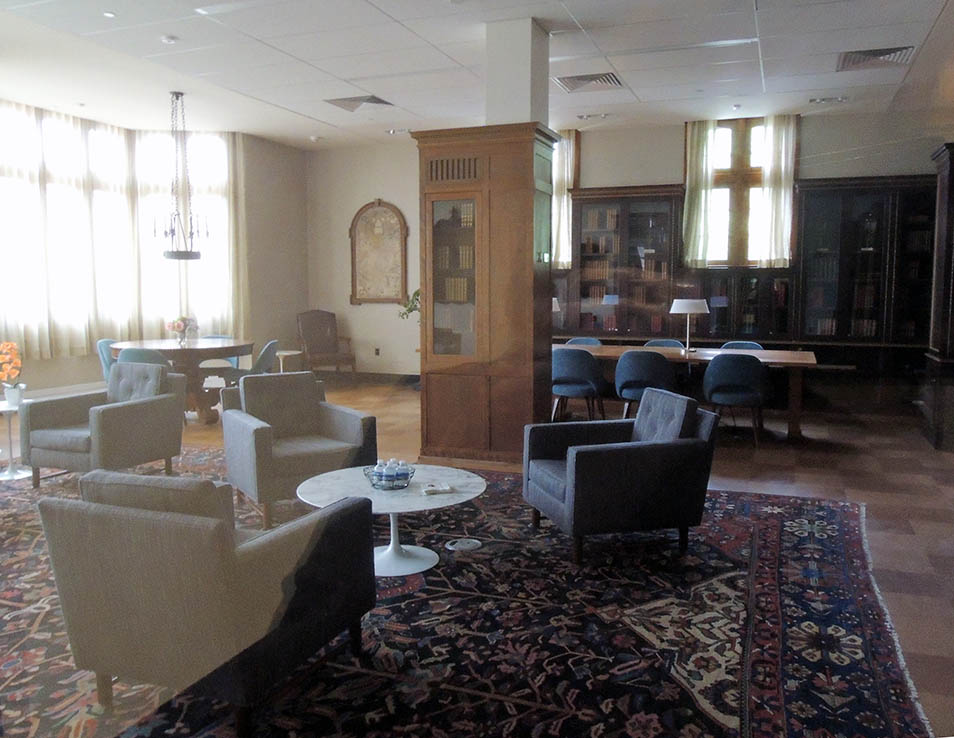 In 2016 eighteen faculty members were transferred to emeritus; in 2017 nineteen faculty became emeritus; in 2018 fifteen transferred to emeritus… It's surprising the room is still empty.