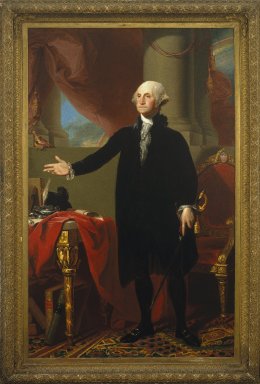 One of the many artists to reinterpret Gilbert Stuart's 1796 portrait of George Washington [above] was Peter Frederick Rothermel (1817-1895) who painted a variant oil on canvas in the 1800s. Engraver Alexander Hay Ritchie (1822-1895) turned Rothermel's portrait into a rich mezzotint [top right], published in 1852 by R.A. Bachia and Company in New York City and elsewhere. Rather than a gesturing right hand, Washington rests his hand on a generic book.
Book and print seller John Dainty had a shop at 15 S. 6th Street in Philadelphia where he sold decorative oval engravings and portraits of well-known Americans. Dainty published a variation on Ritchie's mezzotint entitled Washington as a Mason, dressing him in a masonic collar, jewel, and apron. His right hand now holds a book titled Ancient Masonic Constitutions, and his left hand holds a gavel upon a pedestal. The print is not dated but ca. 1860.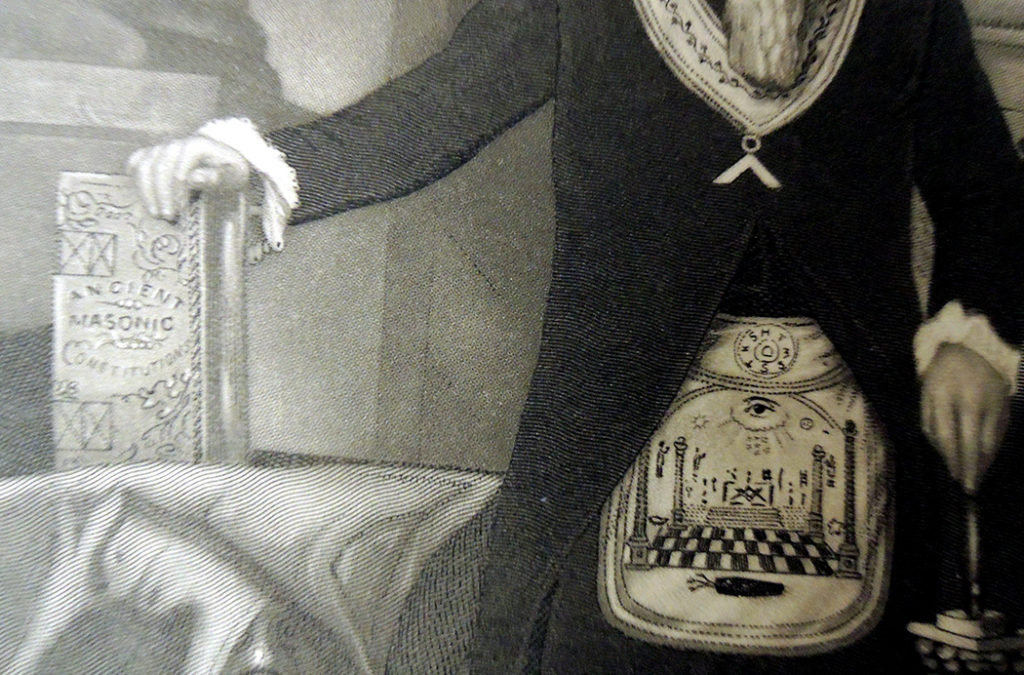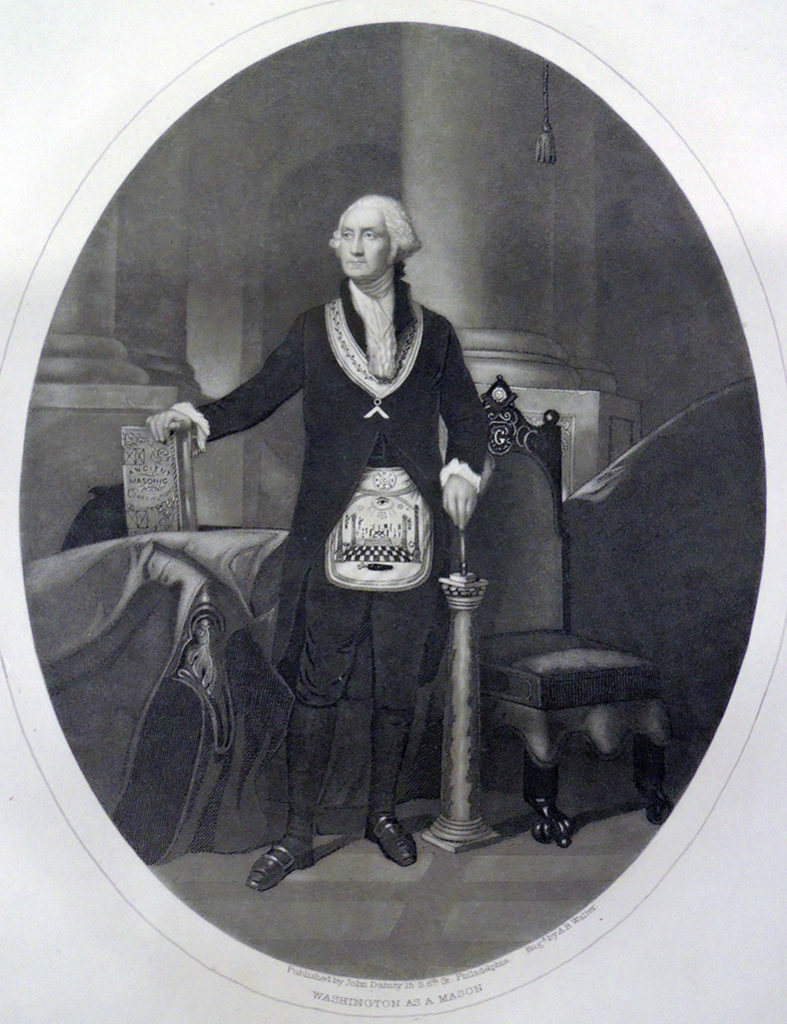 A.H. Ritchie after Peter F. Rothermel after Gilbert Stuart, Washington as a Mason, ca.1860. Mezzotint with engraving. George Washington Collection box 3, Graphic Arts
Benjamin Franklin, Samuel Adams, James Madison, Alexander Hamilton, and Paul Revere were also Masons. Washington entered the Fraternity of Freemasons in 1752 at the age of twenty:
"On Saturday evening, November the fourth, 1752, in the little village of Fredericksburg, in England's ancient and loyal Colony and Dominion of Virginia, at a regular stated meeting of "the Lodge at Fredericksburg," held in its Lodge-room, in the second story of the Market-House, Major George Washington was made an Entered Apprentice Mason." — Proceedings of the right worshipful Grand lodge of the most Ancient and honorable fraternity of free and accepted masons of Pennsylvania: and masonic jurisdiction thereunto belonging, at its celebration of the sesqui-centennial anniversary of the initiation of Brother George Washington into the fraternity of freemasons (Grand Lodge of Pennsylvania, 1902).

See more about Washington's activities with the Masons: https://www.mountvernon.org/library/digitalhistory/digital-encyclopedia/article/freemasonry/