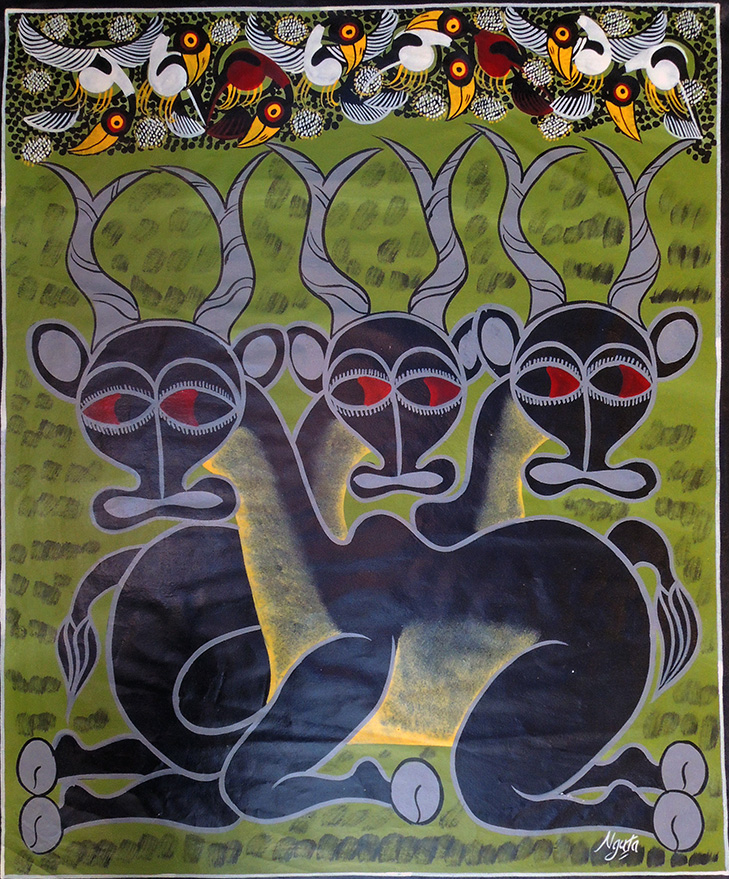 Nguta (active 2000s). [Hippopotamus, Tropical Birds ] and [Three Gazelles, Tropical Birds ]. [ca. 2006]. Enamel paint on muslin cloth. Graphic Arts Collection GA 2006.02320, Gift of John Delaney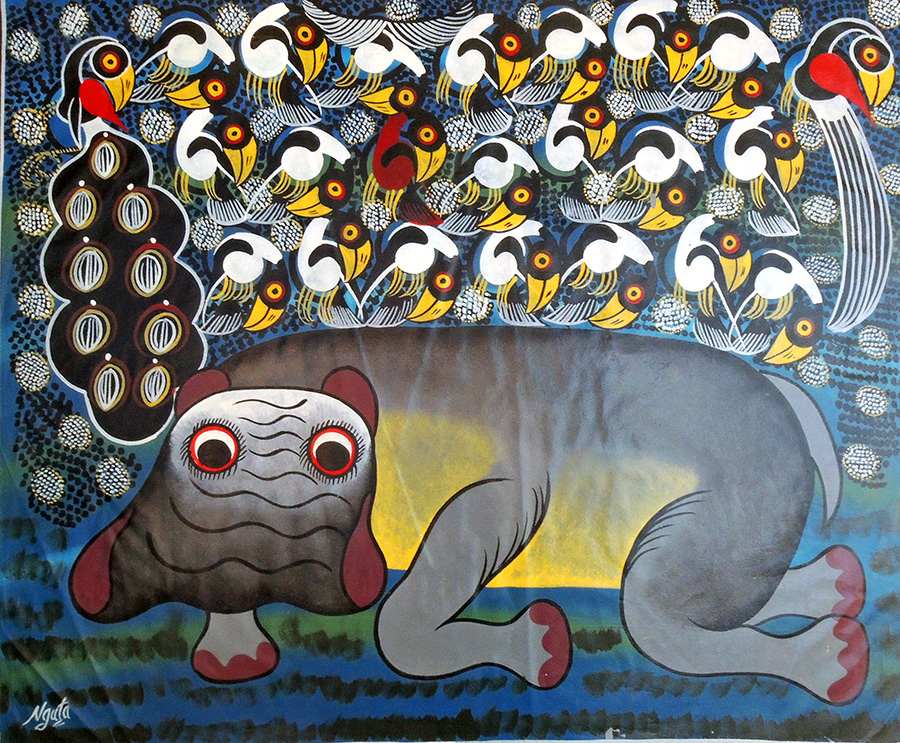 The Graphic Arts Collection holds two examples from the Tingatinga (also spelt Tinga-tinga or Tinga Tinga) School of Painting, originally found in the Oyster Bay area in Dar es Salaam (Tanzania) but later spread to most of East Africa. These are signed by the artist Nguta.
Sometimes relegated to the category of "tourist art" sold in markets and airports in Tanzania, Kenya and neighboring countries, the style was derived from Tanzanian painter Edward Said Tingatinga (active 1970s) who often used Masonite and commercial enamel paints for his work.
Today the Tingatinga Arts Cooperative Society (TACS) is a recognized collective but only represents a small number of the artists working in this style, see: www.tingatingaArt.com