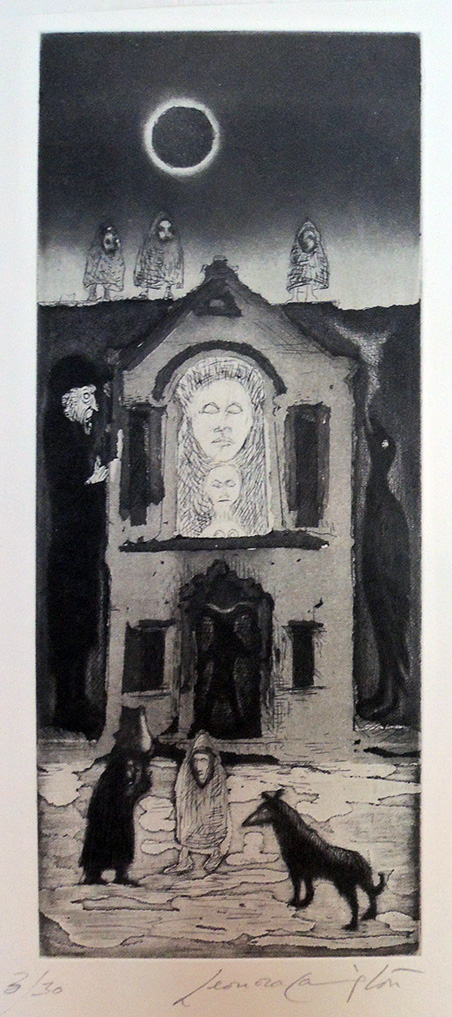 In honor of Princeton University's new course: Along the Edge: Leonora Carrington, the Graphic Arts Collection acquired the limited edition portfolio, Leonora Carrington, Cinco Grabados, copy 3 of 30, purchased in part with funds provided by the Program in Latin American Studies (PLAS).
The five engravings, with etching and aquatint, were printed at Tiempo Extra Editores, an artists workshop founded in 1989 by Emilio Pavan Stoupignan. Also included is a single poetry broadside signed by Carrington (1917-2011), with text beginning, "Dog, come here into this dark house." Each paragraph or verse addresses the swan, the coyote, the Shaman & cat, and three cats.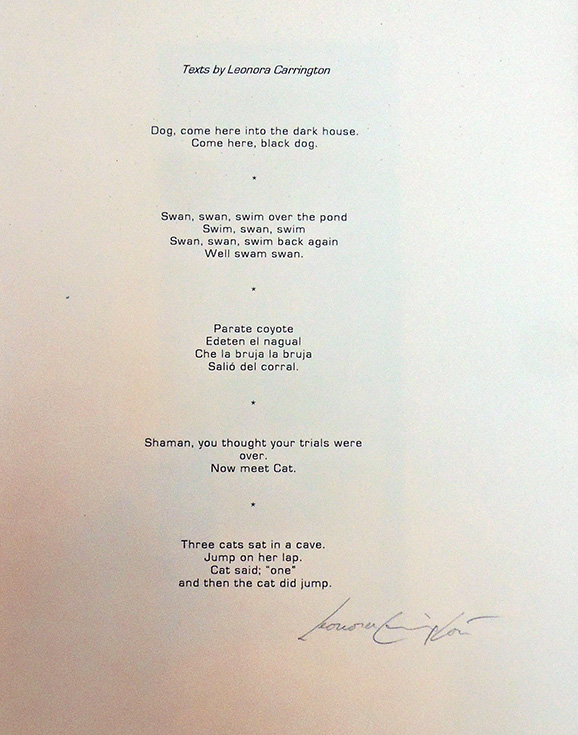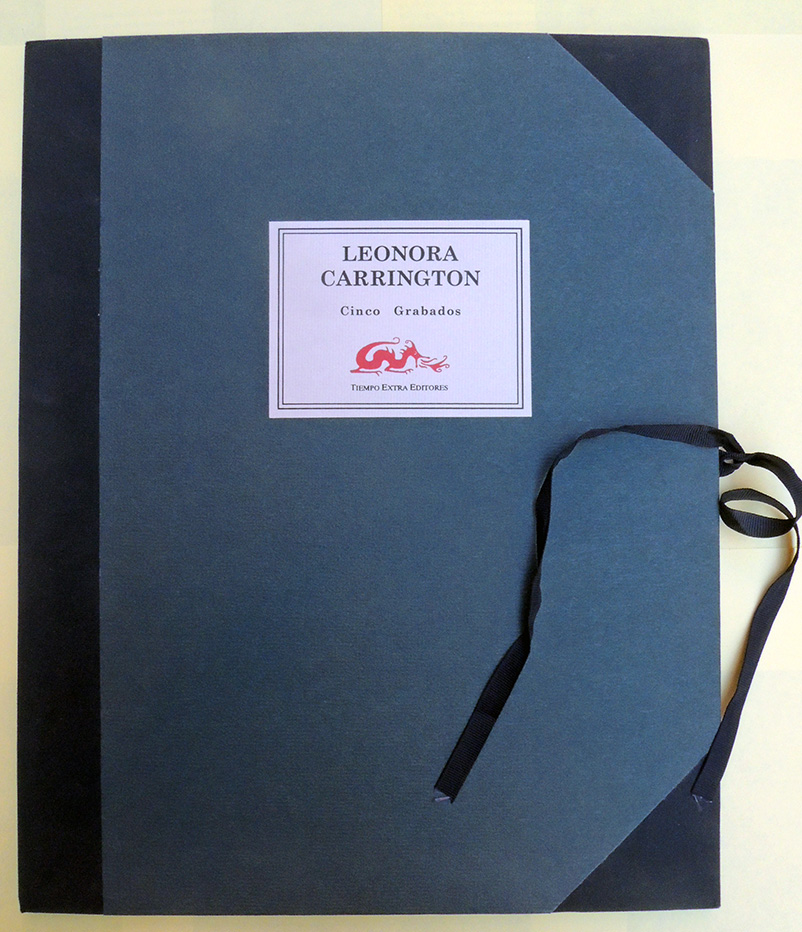 The interdisciplinary class, taught by Jhumpa Lahiri, will focus entirely on Leonora Carrington, the British-born Mexican printmaker, surrealist painter, and novelist.
"Students will be asked to respond to Carrington's oeuvre both critically and creatively, writing essays, responses, and imaginative texts inspired by a close reading of Carrington's idiosyncratic fiction and by studying her prints, drawings and paintings, which are part of the Princeton Art Museum's permanent collection. Knowledge of French and/or Spanish is recommended but not required, as we will also look at some of Carrington's writing in the original languages of composition, and consider questions linguistic migration and experimentation."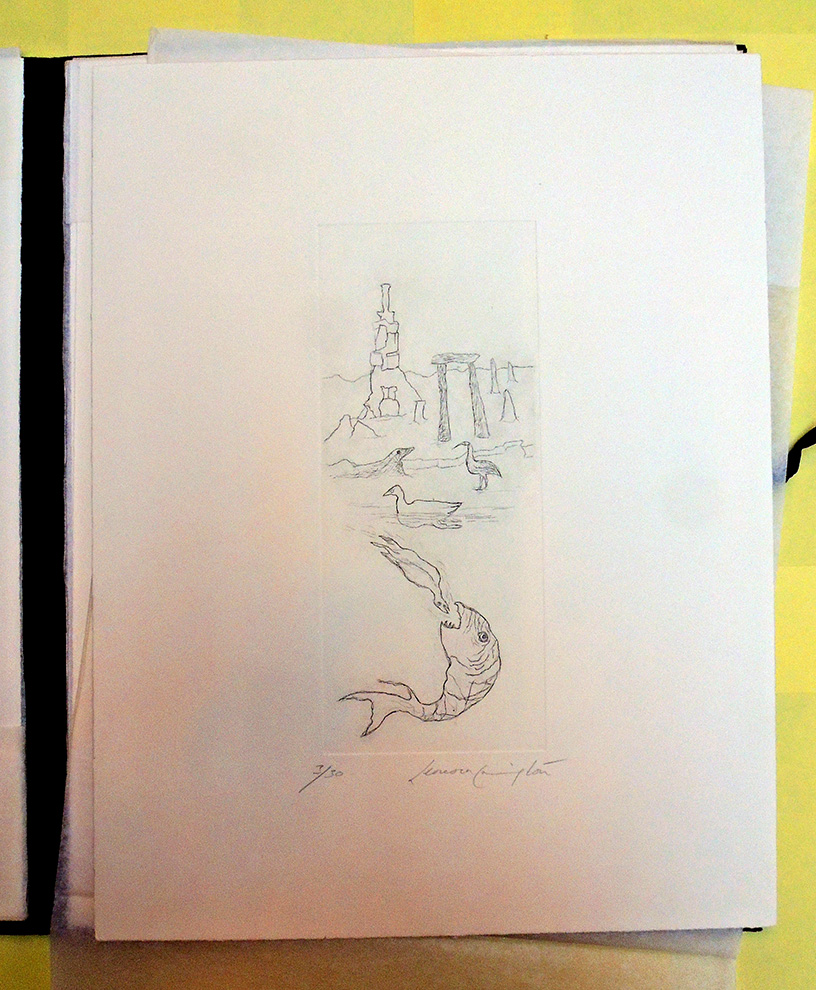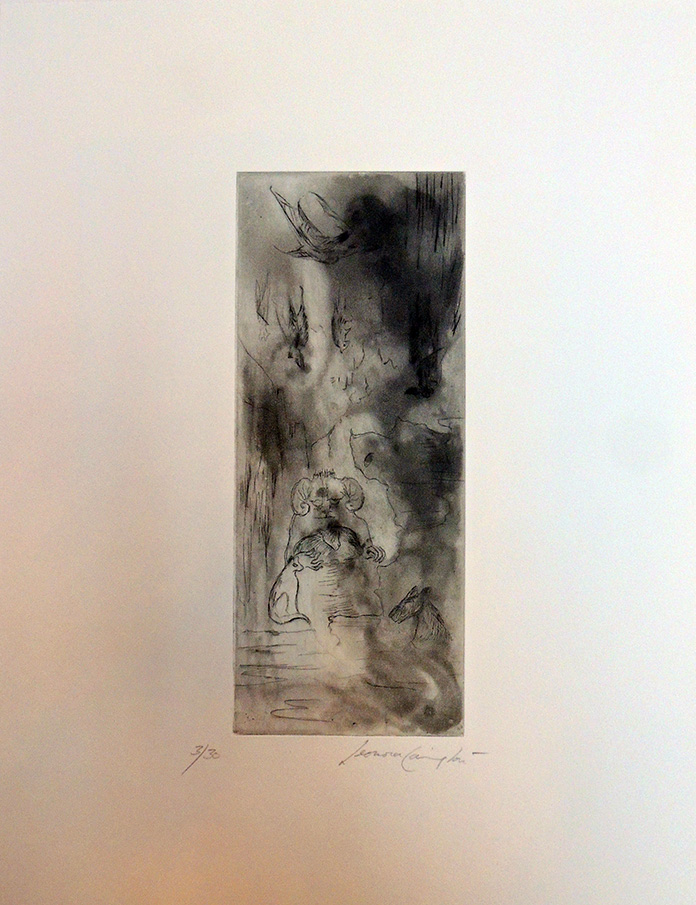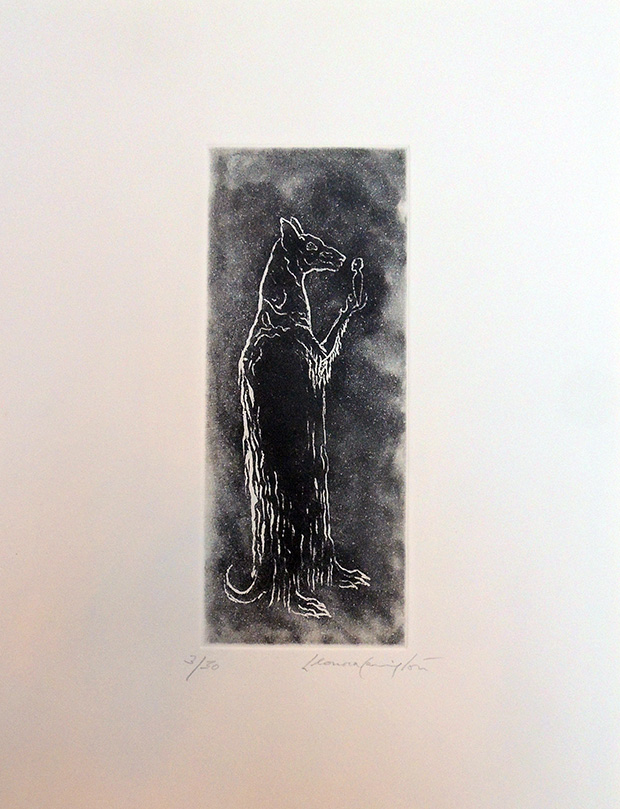 Note, a search on Carrington in the online catalog https://library.princeton.edu/find/all/carrington%2C%20leonora now includes the entire holdings of the Princeton University Art Museum, along with the Graphic Arts Collection and other library holdings.