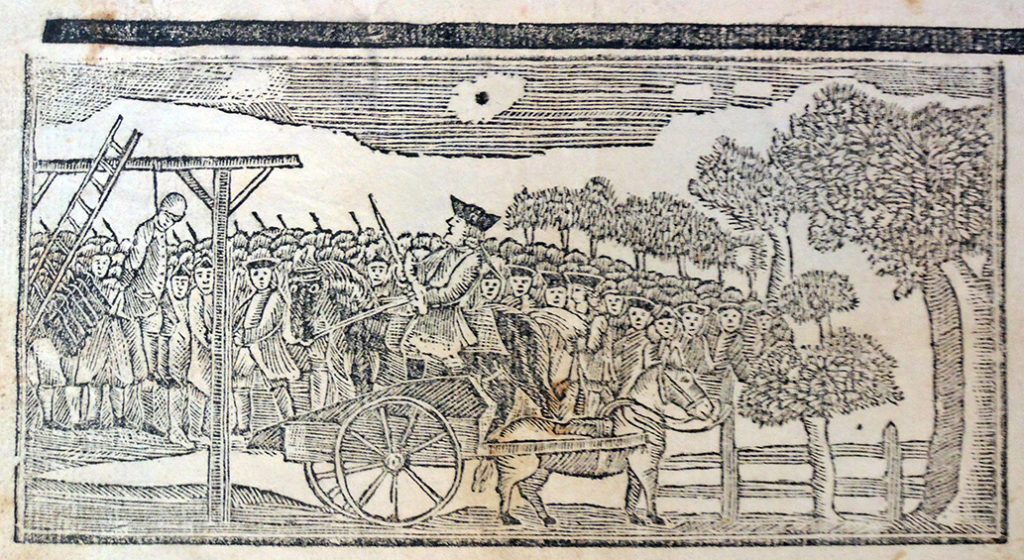 Samuel Frost (1765-1793), The Confession and Dying Words of Samuel Frost, Who is to be Executed This Day, October 31, 1793, for the Horrid Crime of Murder (Worcester, Mass.: Printed by Isaiah Thomas, 1793). Signed in plate, lower right: "Printed and sold at Mr. Thomas's Printing office, in Worcester." Graphic Arts Collection GA 2012.02795
"Executions were pubic events in Worcester's early days, attracting huge crowds and creating a carnival-like atmosphere. The hanging of Samuel Frost on November 5, 1793, was said to have drawn two thousand spectators. Frost had been tried for murdering his father in April 1784 but was acquitted on the grounds of insanity. Records don't show whether he spent any time in confinement, but on July 16, 1793, he murdered his employer, Captain Elisha Allen of Princeton [Massachusetts], during an argument in a field on Allen's farm. Frost struck him more than fifteen times with the blade of a hoe and left his body lying on the ground. This time there was no acquittal. At the trial, he was found sane and sentenced to death." —Rachel Faugno, Murder & Mayhem in Central Massachusetts (2016).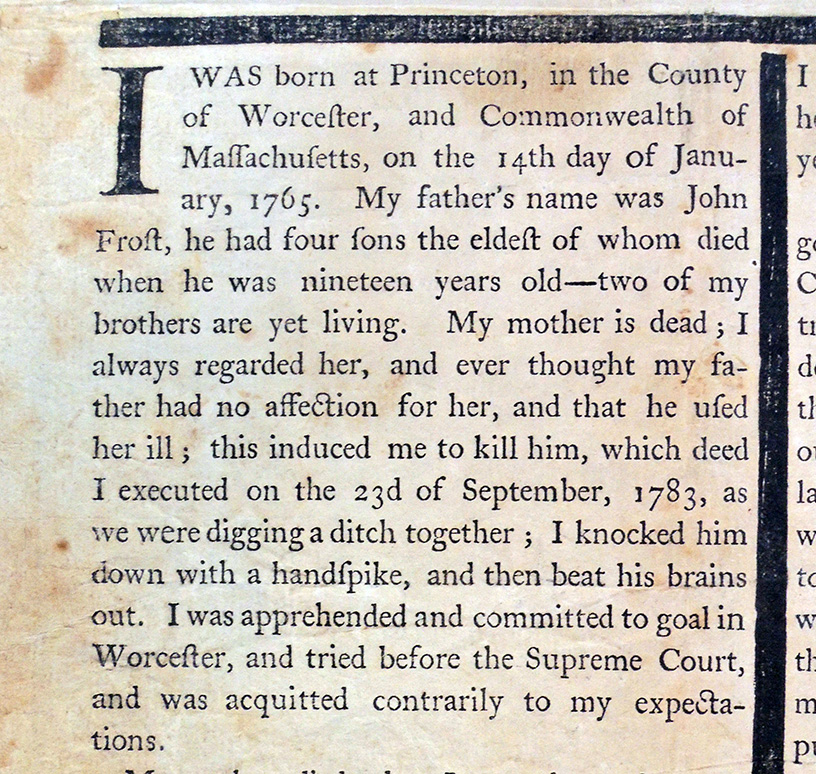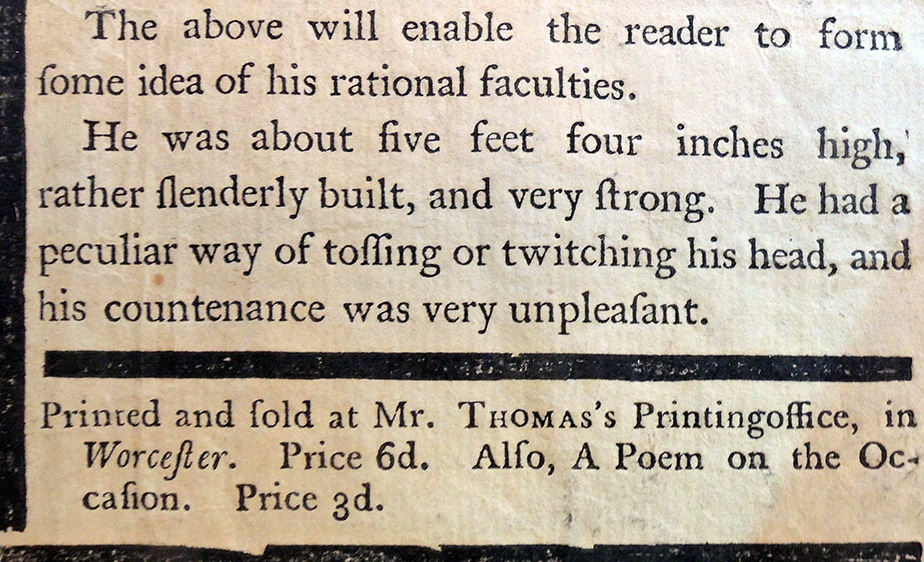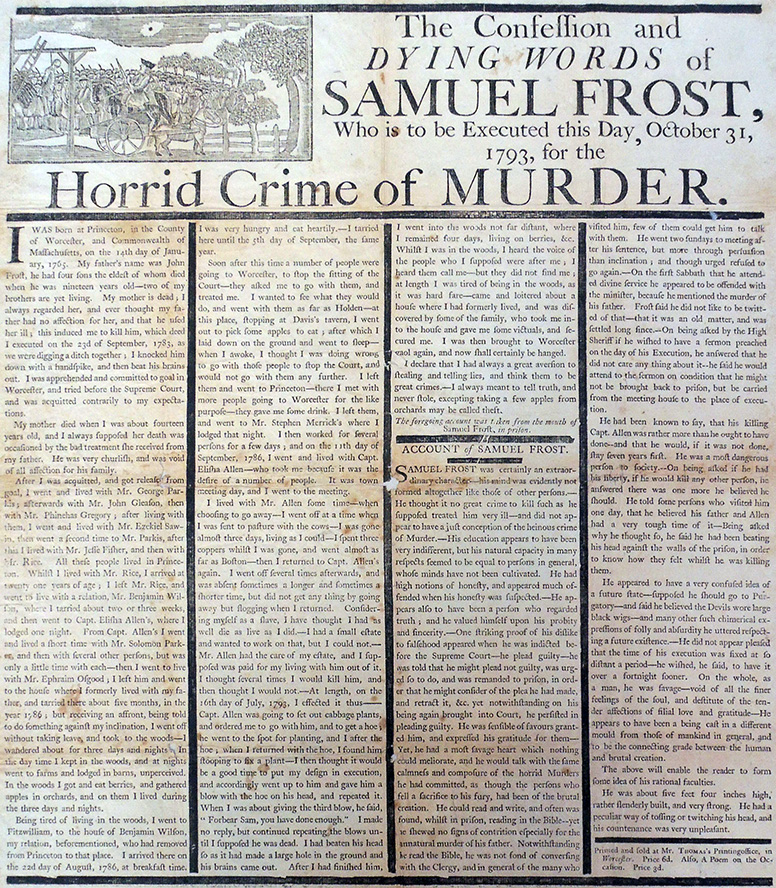 sheet 52.5 x 43.7 cm.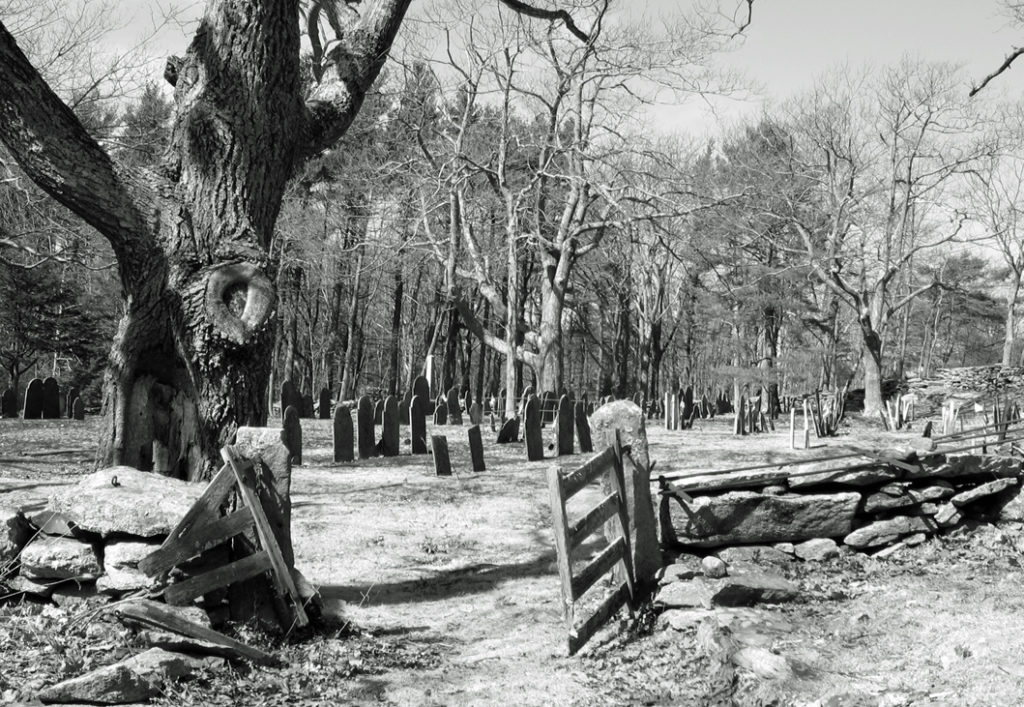 "The first cemetery in Princeton [above] was the old burying ground on Meeting-House Hill across the road from the first church building, near 58 Mountain Road. In those early days the burying-ground (God's Acre) was invariably an adjunct to God's house. …Here is the grave Capt. Elisha Allen "foully murdered by Samuel Frost" in July, 1793, ten years after Frost had killed his own father. Formerly acquitted on the plea of insanity, the murderer this time paid the penalty for his crime, being hanged in Worcester on October 31, 1793." —http://www.princetonmahistory.org/did-you-know-2/first-cemetery/