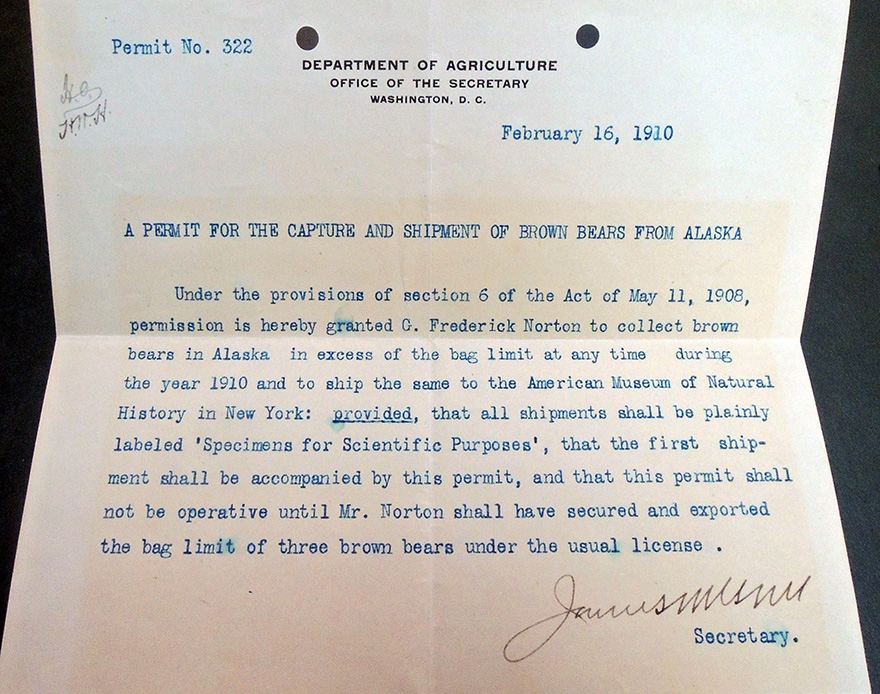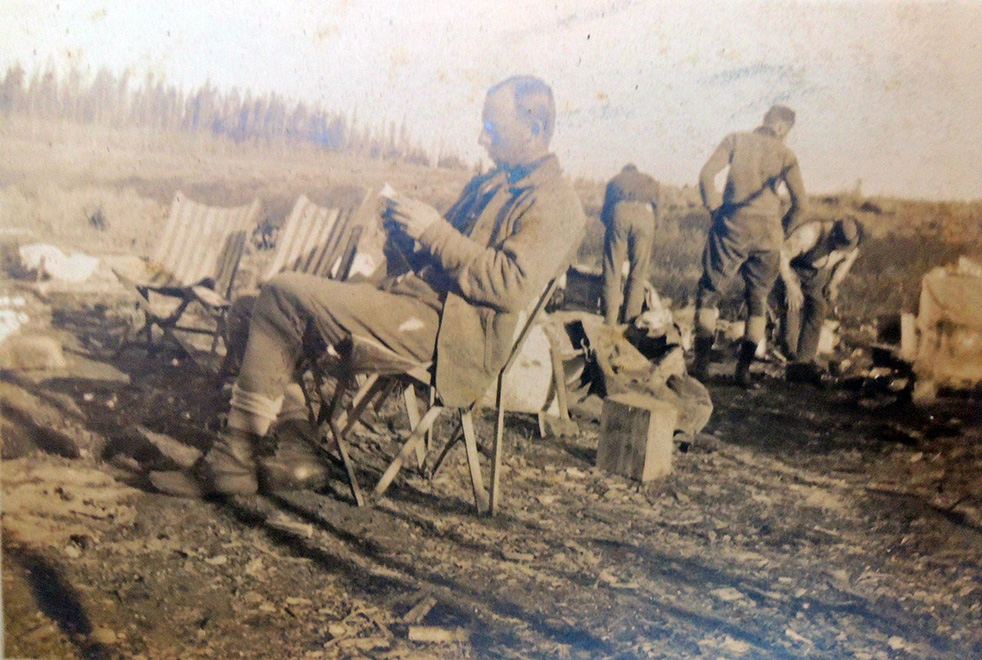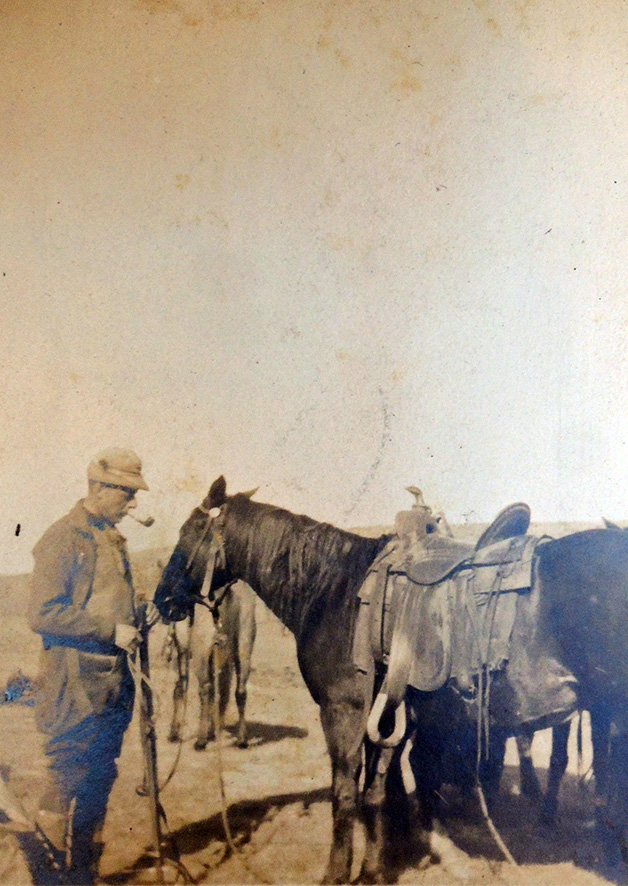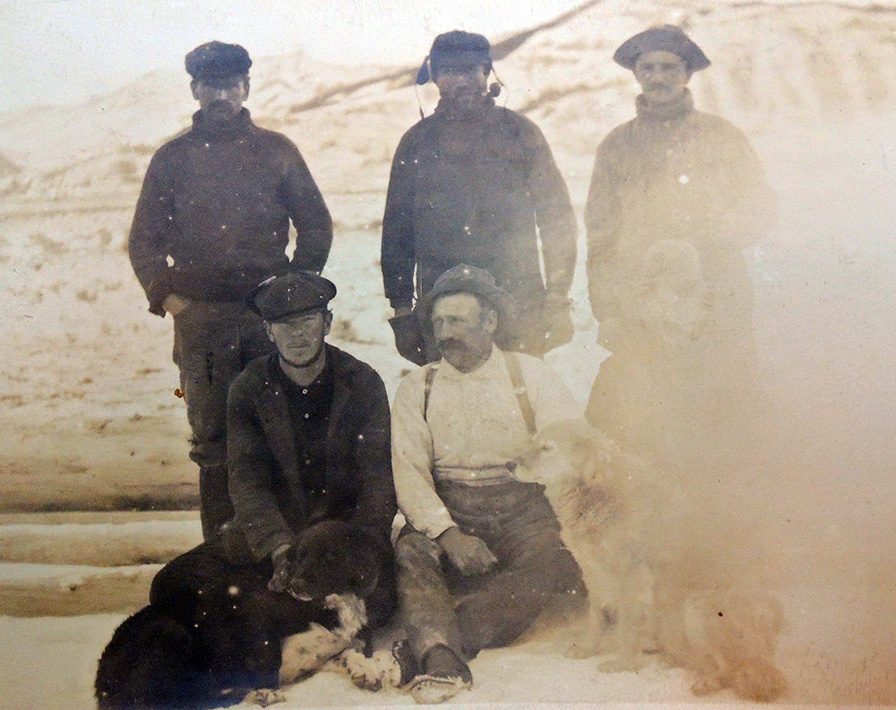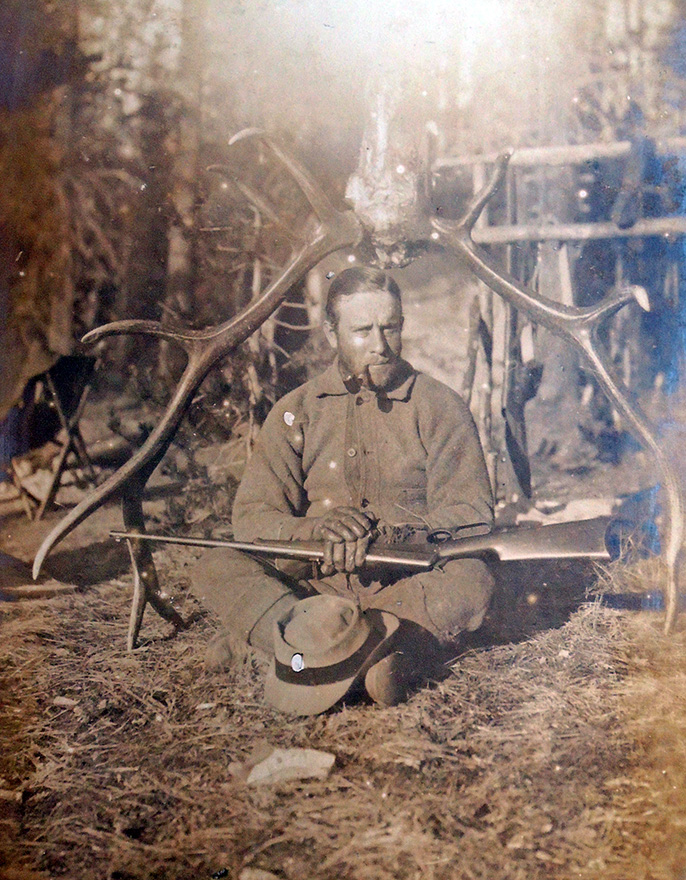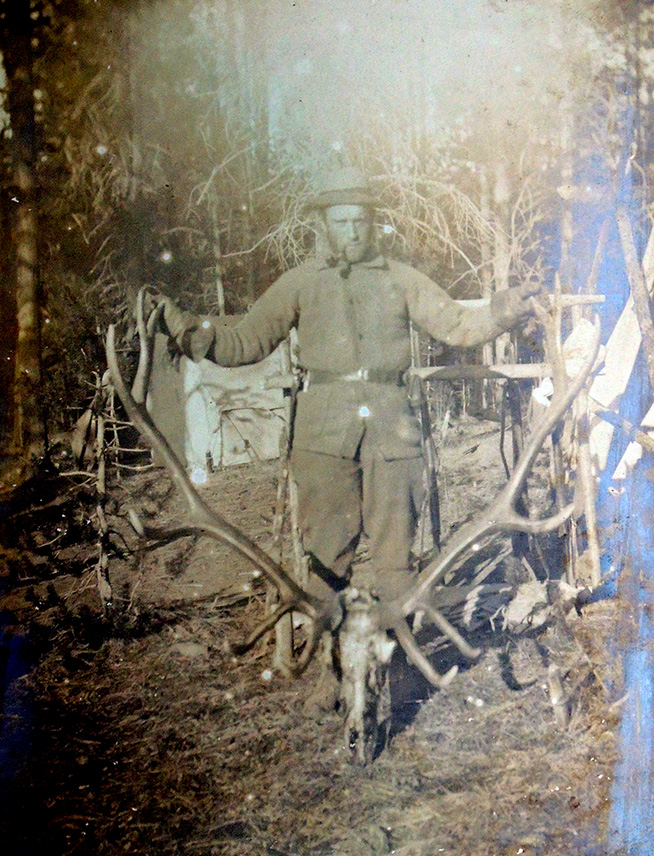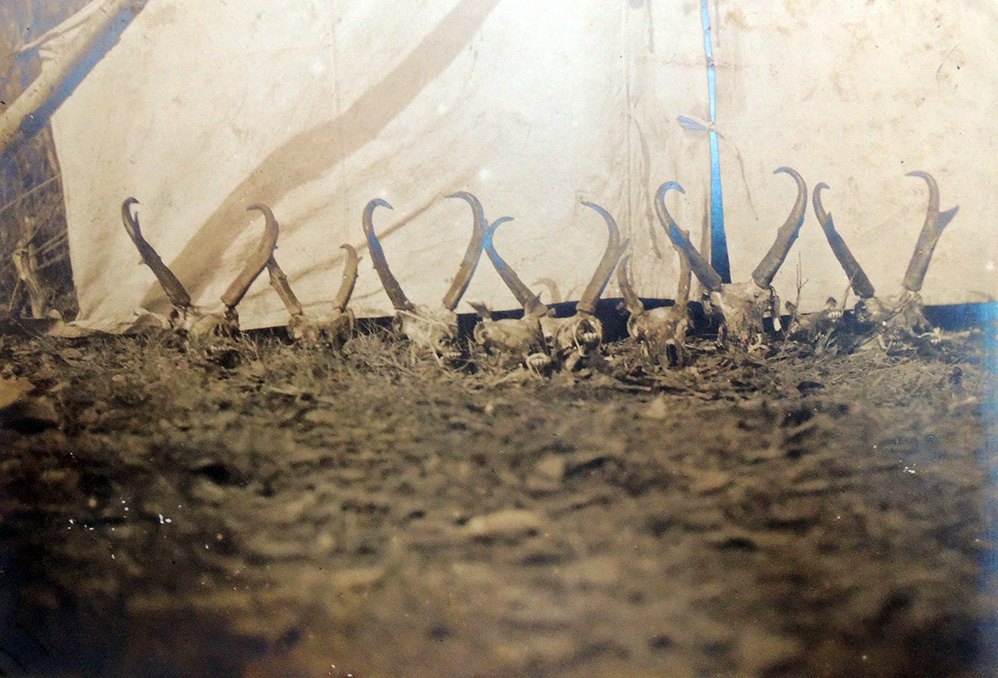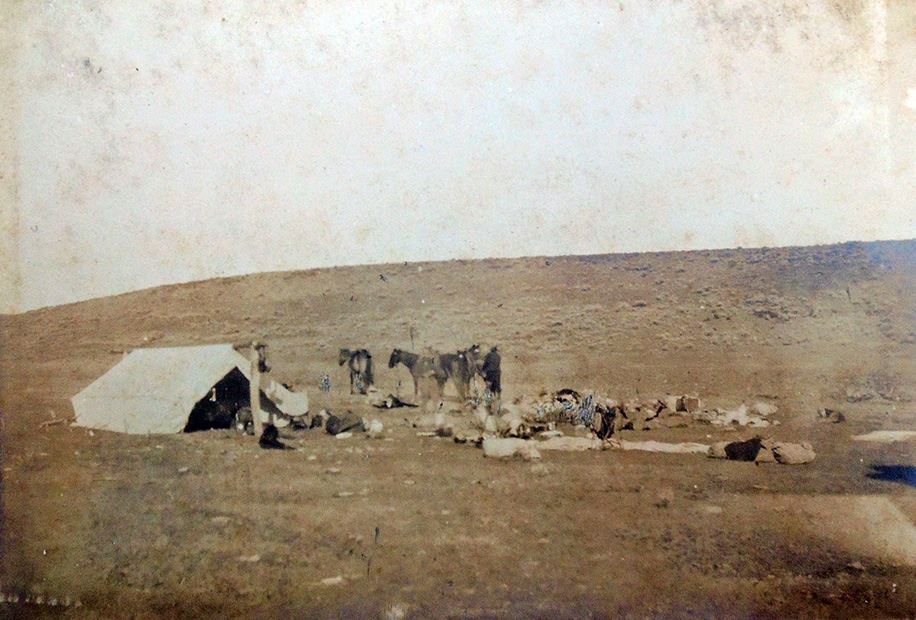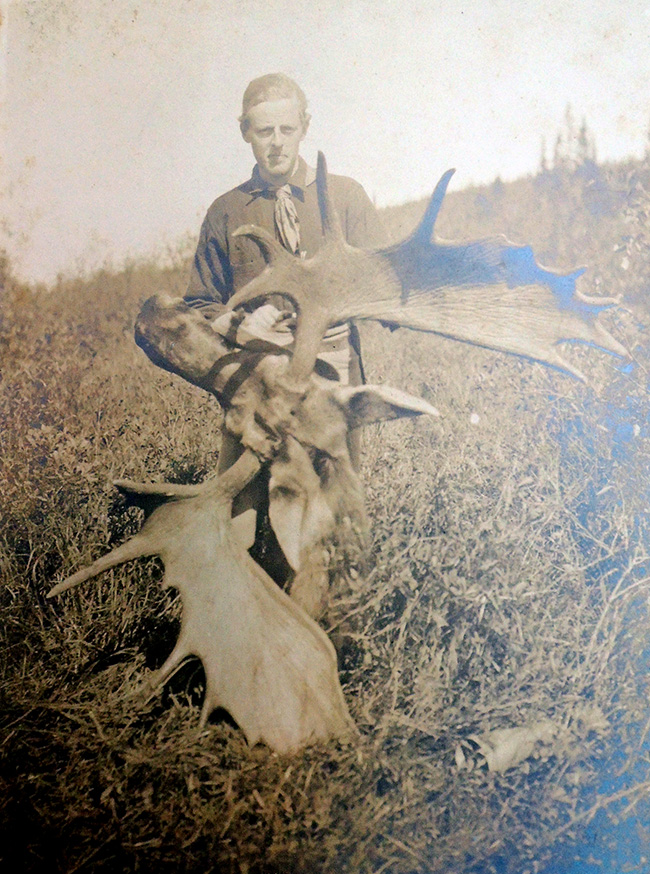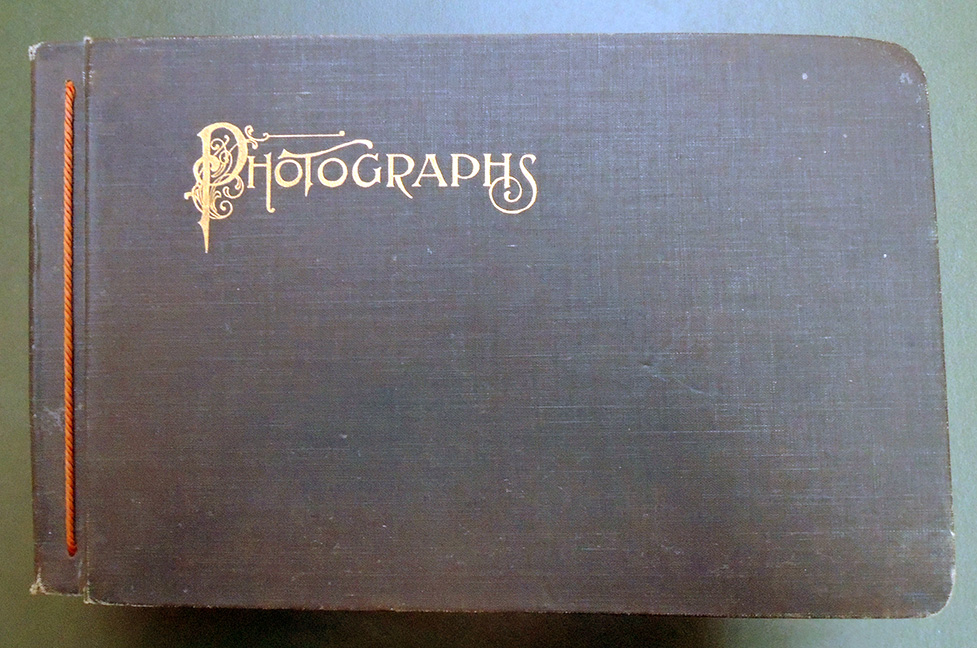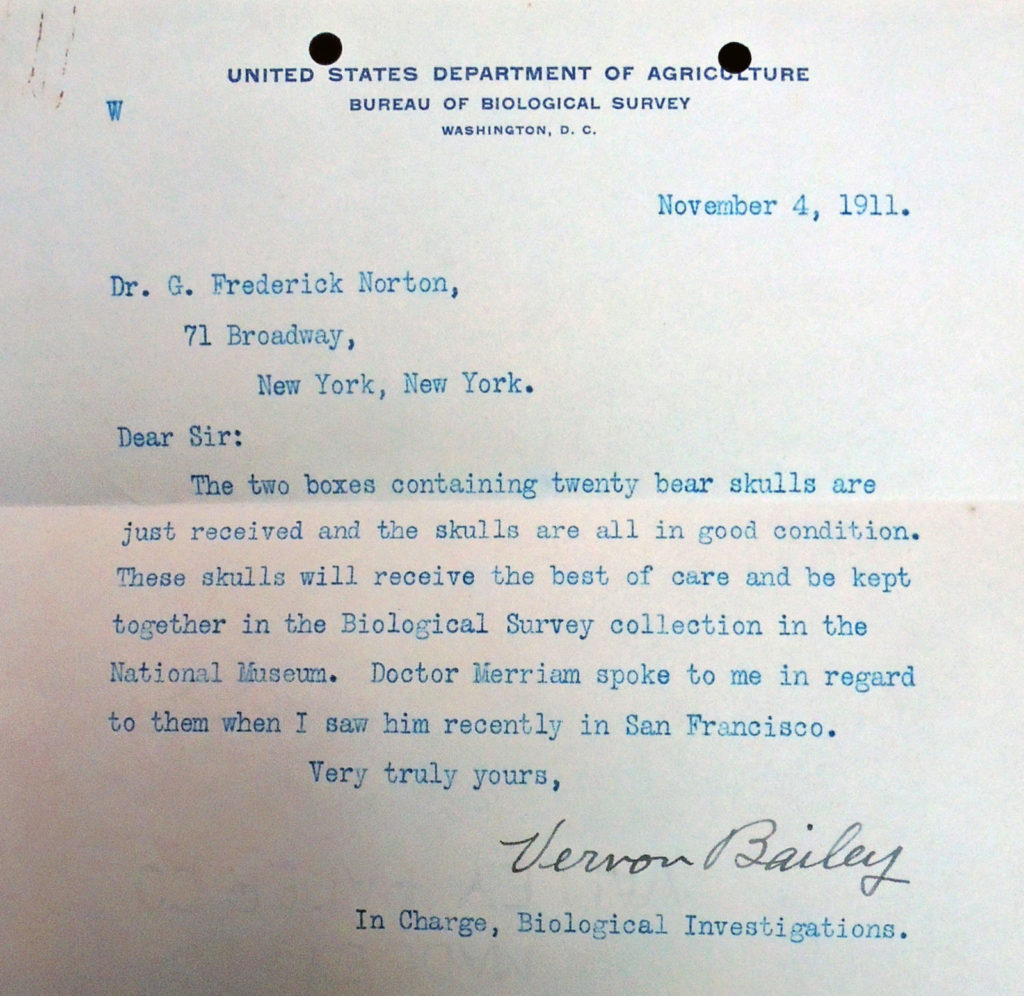 In honor of Ben Primer, and thanks to the Friends of the Princeton University Library, the Graphic Arts Collection has acquired a photography album owned by George Frederick Norton (1876-1917) documenting a hunting expedition in the American West and Alaska, ca. 1910. The album contains 117 mounted gelatin silver prints (slightly photoshopped here) and a few letters. Born in Kentucky, Norton attended the Lawrenceville School and served as a partner at the brokerage Ex Norton & Co. Our dealer continues:
However, his life's passion was travel, adventure and big game. Norton made numerous trips to the west and Alaska on private hunting expeditions, including the one depicted in the present album, and collected and donated specimens (with a particular emphasis on bear skulls) to the American Museum of Natural History the Smithsonian and other institutions. Indeed in 1910, the Department of Agriculture granted him a permit to capture and ship Alaskan brown bears in excess of the bag limit.

In 1901, he journeyed around the world and in 1908 he helped finance the final Peary expedition to the North Pole, accompanying him aboard the ship Eric as far north as Etah, Greenland. During World War I, Norton would serve in the American Field Service, and would be killed in action in France.
Given the terrain and the fauna (moose, mountain lion, pronghorn antelope, elk), the expedition(s) seen in the album were likely to Montana, Idaho or Wyoming. However, given Norton's many expeditions farther north, some of the images may also be from Alaska.