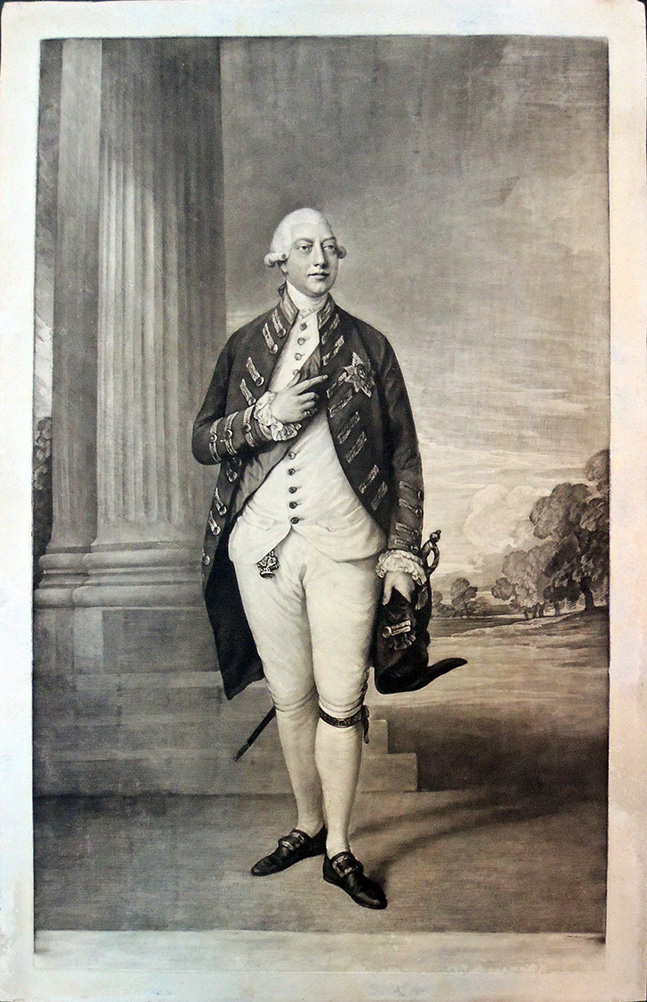 What does it say about us that we have eight boxes of George Washington portrait engravings and only a handful of George III caricatures? This is now slightly improved with the acquisition of two formal full-length mezzotint portraits of King George III (1738-1820, Reigned 1760-1820).
[top] Gainsborough Dupont (1754-1797), after Thomas Gainsborough (1727-1788), George the Third, King of Great Britain &c. &c. &c., [Published December 30 1790 by Gainsborough Dupont No 87 Pall Mall]. Mezzotint, proof before all letters. The original painting, completed 1781, is in the Royal Collection, Hampton Court. Graphic Arts Collection 2019-in process
Gainsborough Dupont was the eldest son of Thomas Gainsborough's sister, Sarah and Philip Dupont. He apprenticed to his uncle 1772-79; entered RA Schools 1775; remained in Gainsborough's studio, producing studio replicas, mezzotints and oil copies, until his uncle's death in 1788 when he inherited studio properties.
[below] James Ward (1769-1859) after painting by Sir William Beechey (1753-1839), His most Gracious Majesty George III, on his Favourite Charger Adonis. Dedicated to the Queen's most excellent Majesty; By Her faithful and devoted Servant, John P. Thompson. London, Re Published Feb.y 6th 1811 by J.P. Thompson, G.t Newport Street, Printseller to his Majesty and the Duke & Duchess of York. Mezzotint with separately-printed title. Graphic Arts Collection 2019-in process.
There are several variations on this mezzotint, George III alone; George III with Adonis; George, Adonis and others; Adonis alone, etc.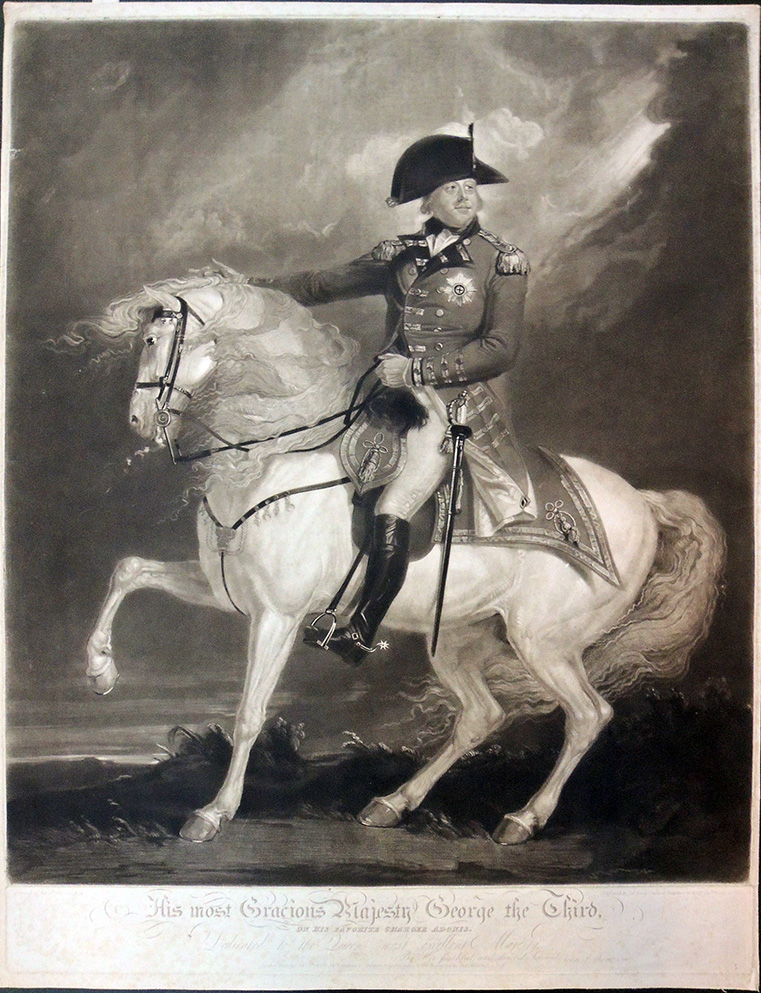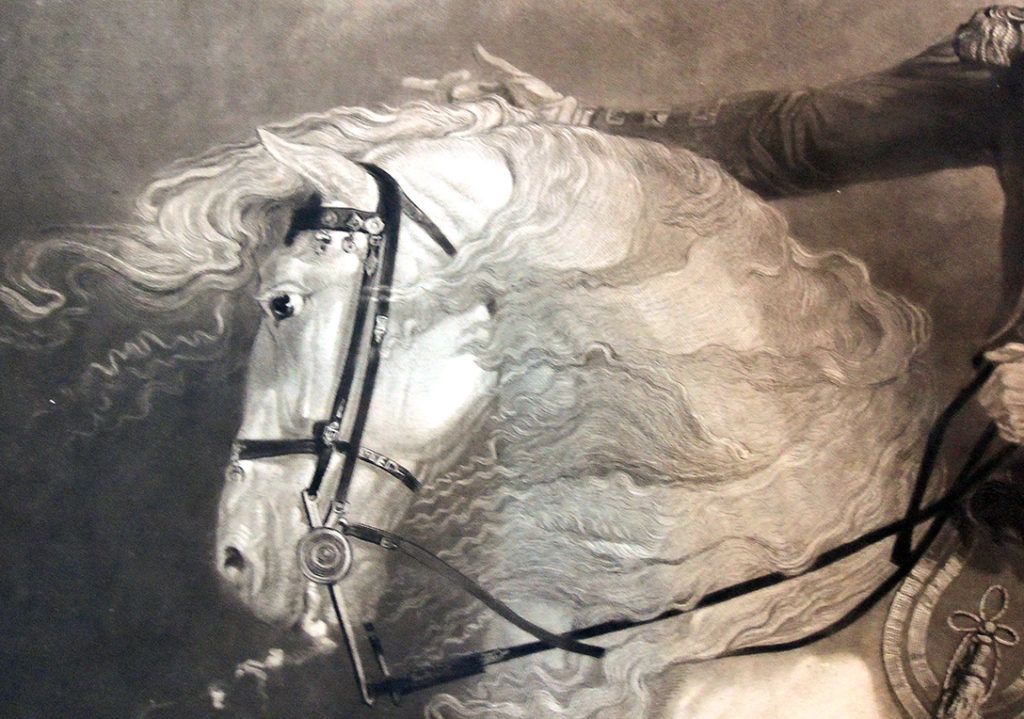 Adonis
[left] Charles Willson Peale (1741–1827), George Washington after the Battle of Princeton, 1779–82. Oil on canvas. Princeton University, bequest of Charles A. Munn, Class of 1881. The 1784 companion to this hangs on the southern wall of the Faculty Room in Nassau Hall, George Washington at the Battle of Princeton also painted by Charles Willson Peale. Popular legend maintains that the gilded frame holding this portrait once contained a painting of King George II before a cannonball fired from Alexander Hamilton's battery during the Battle of Princeton decapitated the King as it crashed through one of the windows of Nassau Hall.