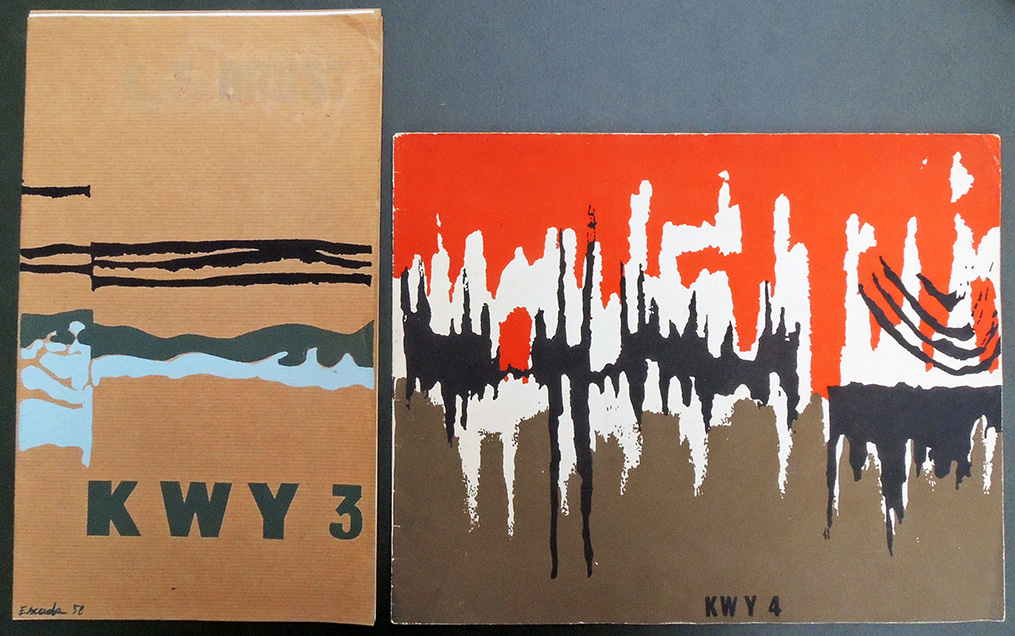 KWY: Revista trimestrial d'arte actual (Paris, [publisher not identified], [1958-1963]. No 1-12. French, English, and Portuguese. Graphic Arts Collection GAX 2019 in process.
The Graphic Arts Collection, along with our colleagues in Art history and French literature, recently acquired a complete run of the rare serial KWY. Each issue was editioned differently: no. 2 is a limited edition of 50 copies; no. 3 a limited edition of 85 copies; no. 4 a limited edition of 100 copies; no. 5 signed in pencil on back cover: 73/134; no. 6 a limited edition of 500 copies; no. 7-12 each a limited edition of 300 copies. Our no.1 is a facsimile while all the rest are original as issued.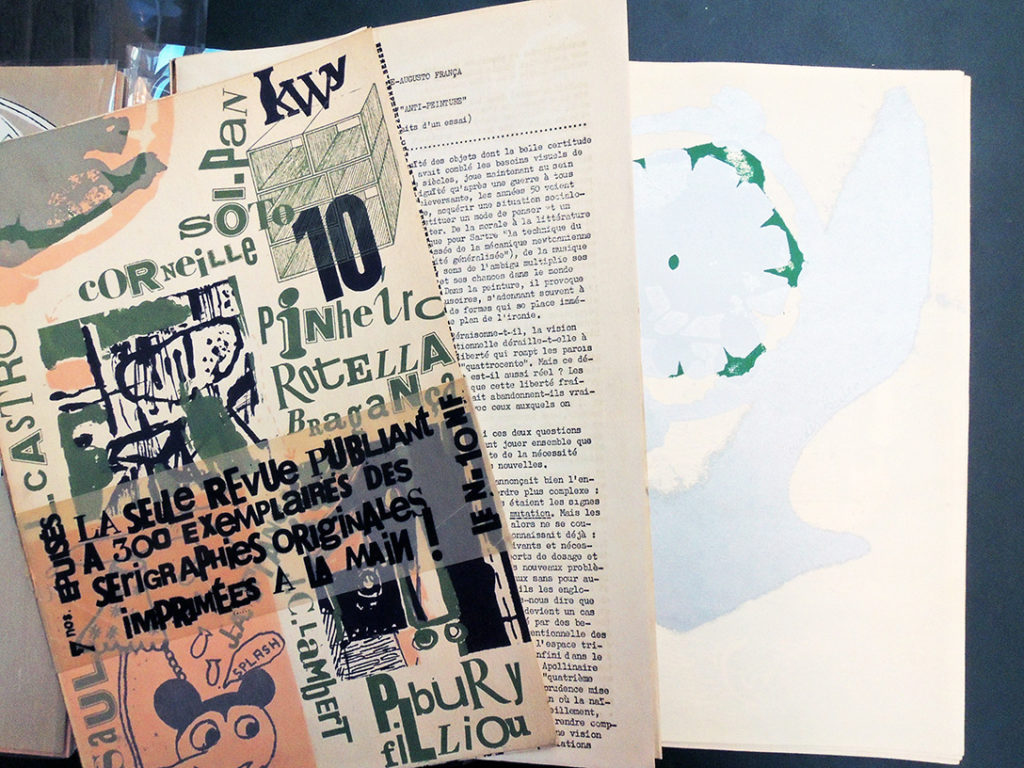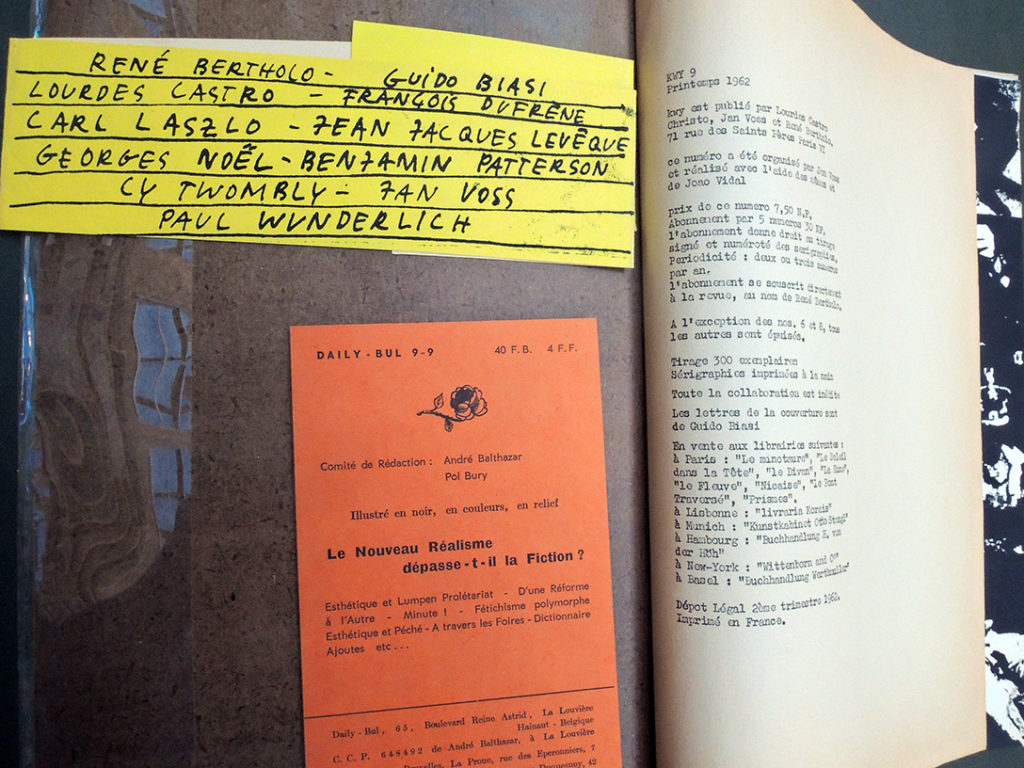 A truly international publication, KWY was produced mainly with serigraphs and letterpress by Portuguese artists Lourdes Castro, René Bertholo, Antonio Costa Pinheiro, João Vieira, José Escada and Gonçalo Duarte and by Bulgarian Christo and the German Jan Voss. These artists gathered in Paris under the title "Le groupe KWY" focusing primarily on the production of the magazine from 1958 and 1964.
According to one source, the name KWY was chosen because these are the three letters that rarely appear in Portuguese words.
Various movements have been connected with this group, including Portuguese figuration and New Realism, the Fluxus spirit, the Spanish group El Paso and the lyricists and the experiences of the sound poetry. Issues also include work by António Areal, François Dufrêne, Raymond Hains, Bernard Heidsieck, Yves Klein, and Jorge Martins, among others.