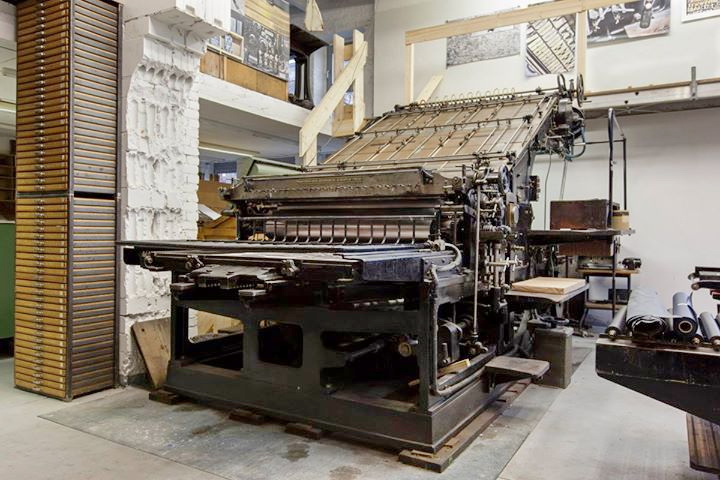 Johannisberger stop-cylinder press from 1924, restored in the 1980s and still working at the Lettertypen in Berlin
In case you could not attend the last conference of the Association of European Printing Museums (AEPM) at the Nationaal Museum van de Speelkaart, Turnhout, Belgium, 23-26 May 2019, they recently posted the talk given by Katharina Walter and Ulrike Koloska (Berlin, Germany): Safeguarding Intangible Heritage: Passing on Printing Techniques to Future Generations.
Here is the link: https://www.aepm.eu/publications/conference-proceedings-2/safeguarding-intangible-heritage-passing-on-printing-techniques-to-future-generations/the-printing-workshop-as-a-laboratory-of-knowledge/
The aim of the AEPM is to encourage the sharing of knowledge, experience, initiatives, and resources in all fields of the graphic arts as they have been practised from the time of Gutenberg until the present day. Originally founded as an association of European printing museums, the AEPM has gradually enlarged its remit to include a broad range of organisations and individuals interested in printing heritage, both in Europe and beyond. Membership is open to all print-related museums, heritage workshops and collectors actively involved in preserving the heritage of the printing industry.
Don't forget to use their "Museum finder for printing and related museums in Europe and worldwide". https://www.aepm.eu/museum-finder/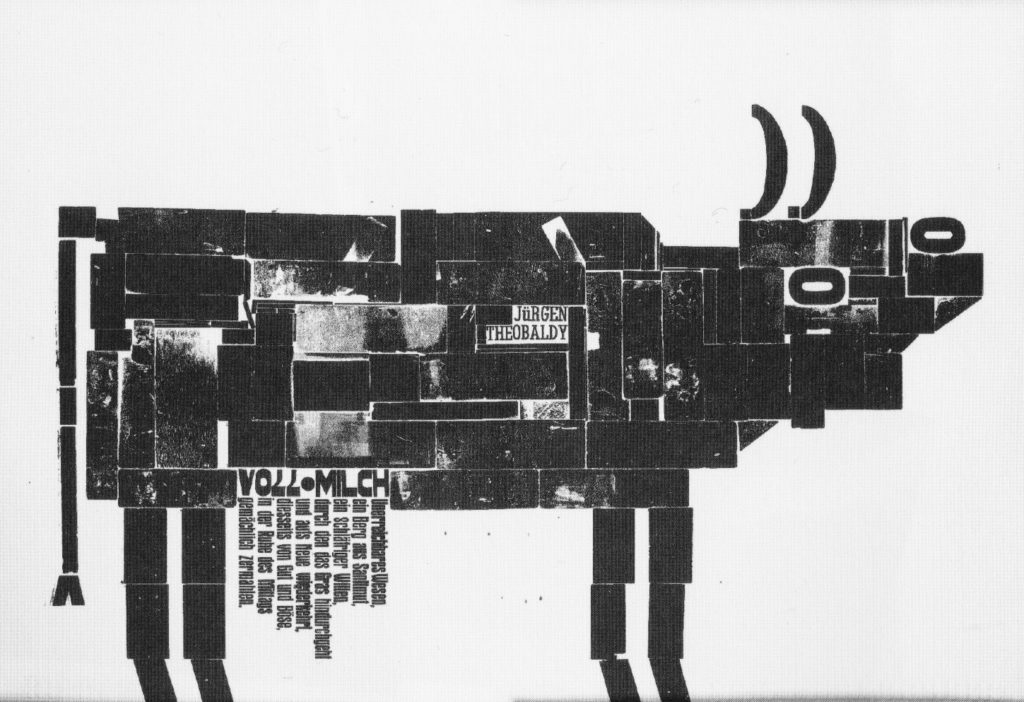 Typographic (J. Theobaldy), 70 x 100 cm, Simultan – Kunststücke, 1975