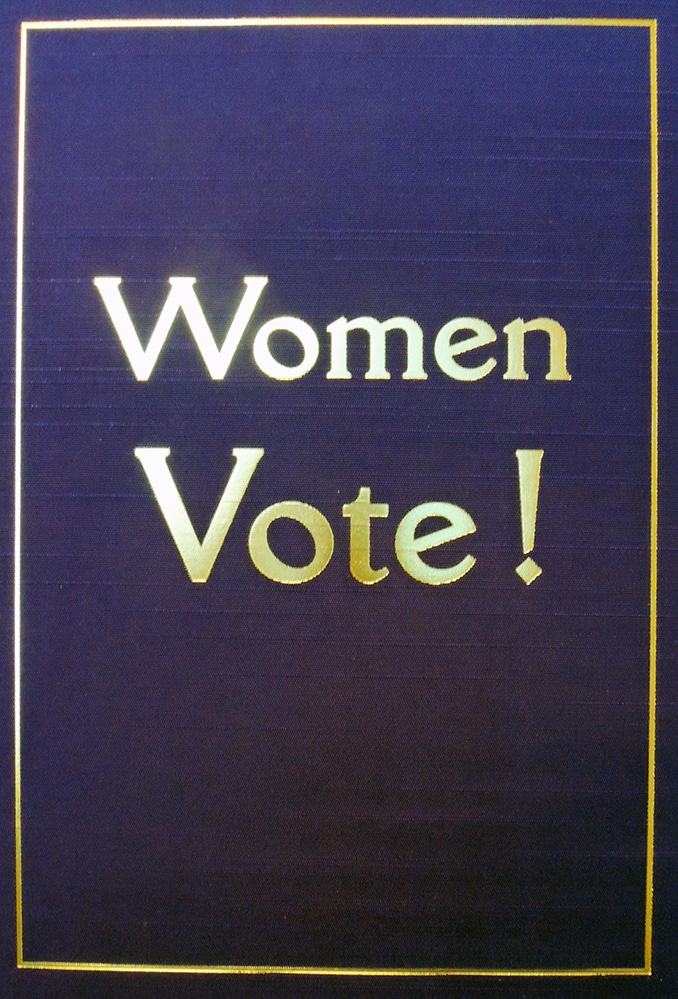 Christine Heller, Women Vote!: Fifteen New York State Suffragists: in Celebration of the 2017 Centennial of Women's Right to Vote in New York State ([New York (State)?] : Christine Heller, 2018). Copy 8 of 10. Graphic Arts Collection 2019- in process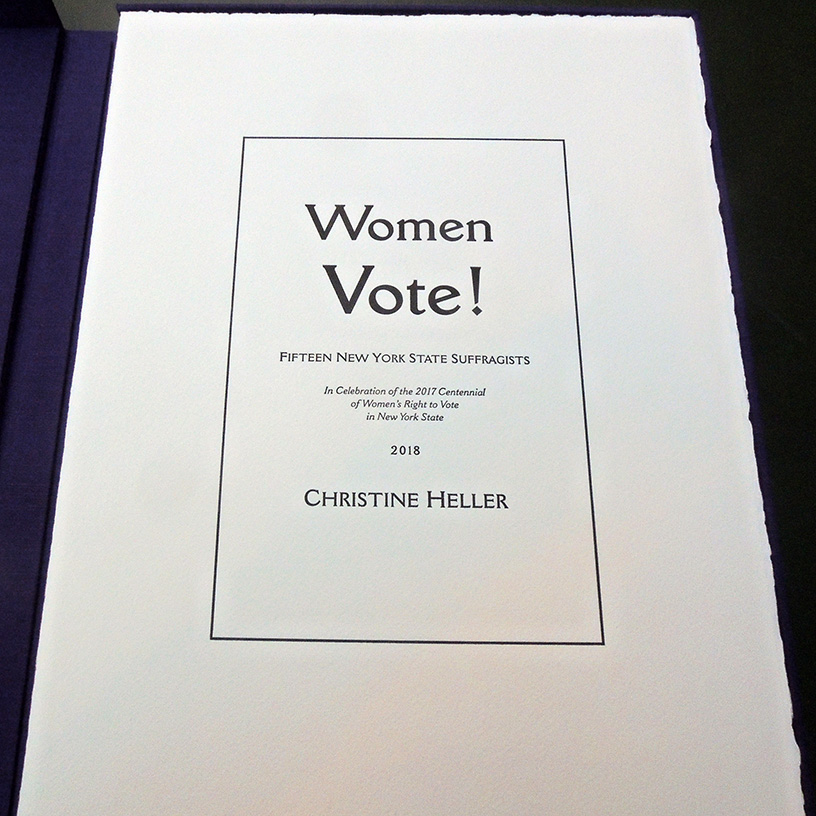 Christine Heller's limited edition portfolio Women Vote! celebrates suffragists who fought for 70 years to secure the vote for women. The project pairs lithographic images of fifteen suffragists with brief biographical texts printed in letterpress. Heller included well known suffragist leaders such as Susan B. Anthony as well as women who have been forgotten over time, one such example being Hester Jeffrey, who was a friend of Anthony's and a leader who fought to improve the lives of African American women.

The artist was inspired by the courage and persistence of these suffragists and the determination of white and black women to work together despite occurrences of racism. She depicted the women with piercing eyes that challenge us to push back against the current erosion of women's rights. Heller worked with the same palette that the suffragists chose to symbolize their movement: gold, which represented the guiding light of their cause, and purple, which signified an unshakable dedication to their mission.

The introduction to Women Vote!, which provides an overview of the larger struggle, was written by Susan Goodier, author of Women Will Vote: Winning Suffrage in New York State. The portfolio was printed on Arches cover and includes lithographs produced by master printer Tim Sheesley from the artist's original drawings. All text pages were printed letterpress by Maureen Cummins with typographic assistance from Kathleen McMillan. The typefaces are Della Robbia and Goudy Bookletter. The portfolio is housed in a shantung-covered clamshell box with gold-stamped titling, designed and crafted by Mark Tomlinson.