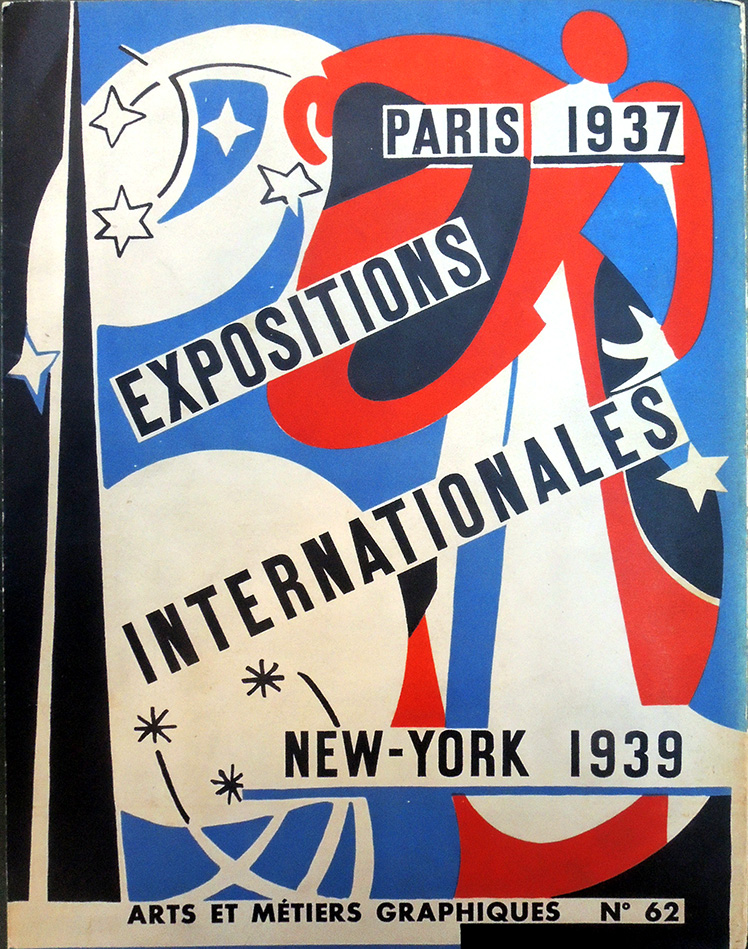 Cover design by André Beaudin (1895-1979), here's a short biography:
"French painter, sculptor, draughtsman, graphic artist, ceramicist and tapestry designer. He attended the Ecole des Arts Décoratifs, Paris, from 1911, until he joined the army in 1915. After World War I he devoted himself primarily to painting. In 1922 he met Juan Gris with whose encouragement his early Matisse-influenced rhythmical compositions acquired greater stability. In the late 1920s he was promoted by Tériade as a successor to the Cubists, with such works as The Mirror (1929; Paris, Pompidou), in which a highly simplified figure and its mirror-image are defined by patches of flat colour and fragments of linear contrast, and by the 1940s he was seen as one of the major representatives of the Ecole de Paris. In the 1950s his earlier predilection for curvilinear shapes gave way to a more angular and dynamic geometry, as in the First Race (1952; Paris, Pompidou).

…From 1930 Beaudin produced a number of sculptures in bronze in which he adapted to three dimensions the geometric stylization of his paintings … He also illustrated a number of works, for example Virgil's Bucoliques (published by Skira, Geneva, 1936), with original etchings; Paul Eluard's Double d'ombre (Paris, 1945), with reproductions of drawings; Gérard de Nerval's Sylvie (published by Tériade, Paris, 1960), with original colour lithographs." –by Valerie Holman Grove Art Online https://doi.org/10.1093/gao/9781884446054.article.T007130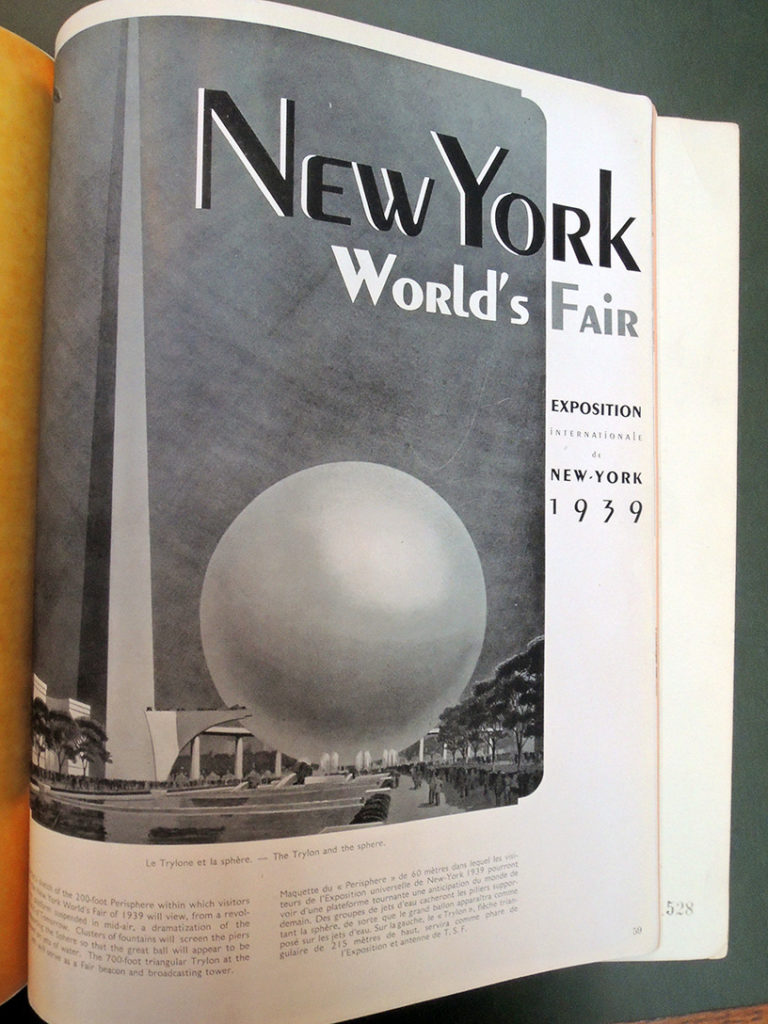 Although we have a strong run of the Arts & Metiers Graphiques, no 62 was missing. Happily, we have again acquired this volume with a splendid cover.
See also: Paul Eluard's Double d'ombre Graphic Arts Collection GAX Oversize NK8667.B42 E48q.
André Beaudin; œvres, 1921-1970 ([Paris, Centre national d'art contemporain, 1970]). Marquand Library ND553.B332 .C4
Paris 1937 / Expositions Internationales / New York 1939 (Paris: Arts & Metiers Graphiques, 1938). Cover design by Andre Beaudin and printed lithographically by "les presses de Mourlot Freres." GAX – in process.