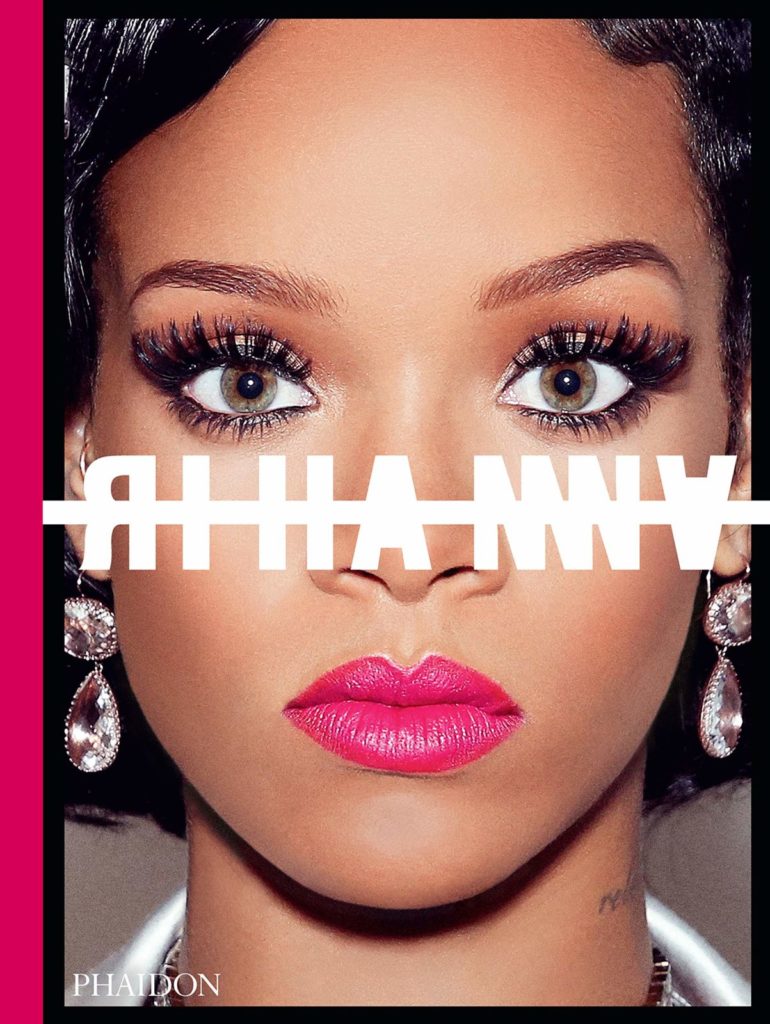 If you don't already have a confirmed order for the "Ultra Luxury Supreme edition" of Rihanna you are out of luck. The edition of 10 copies priced at $75,000 each is sold out. (Donations welcome.)
Rihanna and Phaidon hosted a pre-publication ticketed book party at the Guggenheim Museum on Friday, October 11, 2019, and all those who attended the event were given a copy of the regular 509 page, 19 pound "visual biography" to carry home.
In addition to the large-format trade edition of Rihanna, Phaidon and the singer have collaborated with The Haas Brothers on three limited editions: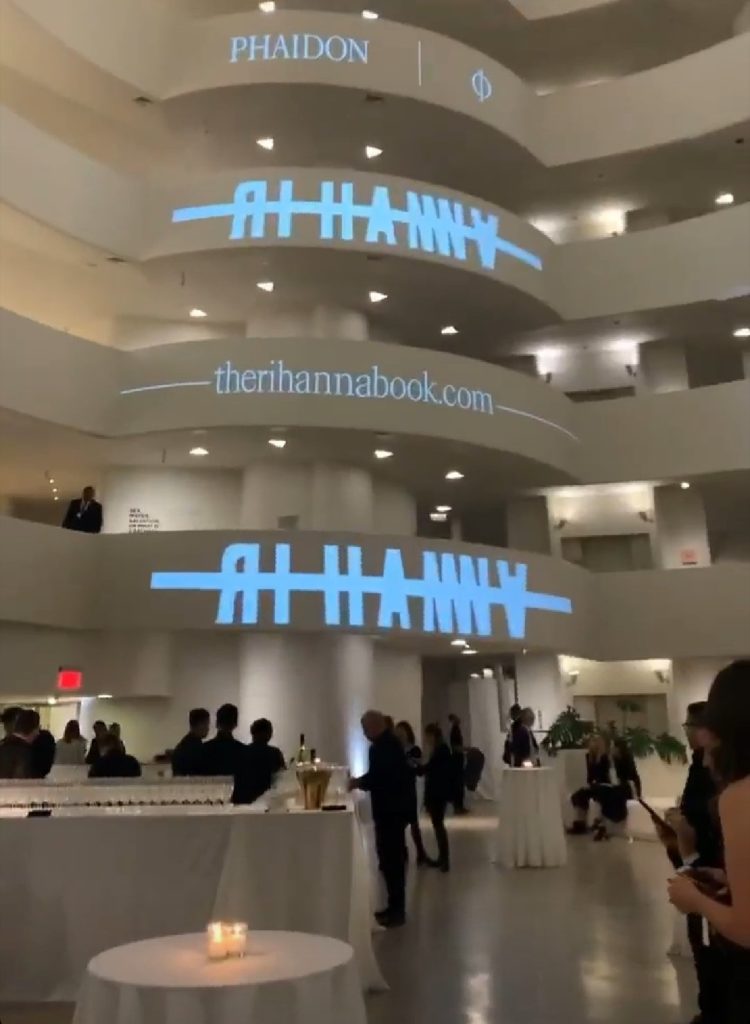 "This Sh*t is Heavy," the Fenty x Phaidon edition (released October 10, 2019), includes a copy of the book that features a cover with two black and white photographs, a cloth binding, and a custom-designed tabletop bookstand inspired by Rihanna's hands. $175.00
The Luxury Supreme edition (to be released November 20, 2019) is signed and numbered by Rihanna and The Haas Brothers. The book for this edition is bound in a custom-made black fabric with an inset, matte black, laser-cut steel grille, completed with the "Drippy + The Brain" stand, a gold toned, cast-resin tabletop bookstand covered with a bespoke black vermiculated fabric. The book and stand together weigh 126 pounds. These editions are exclusively available at TheRihannaBook.com. $5500.00
The three artists also collaborated on an Ultra Luxury Supreme edition (sold out), entitled "Stoner," a custom-sculpted marble pedestal to showcase the Luxury Supreme book. Each pedestal, in the edition of ten, is exclusively designed to cradle the book and is hand carved in Nazaré, Portugal from a unique piece of solid Pele de Tigre marble, with a soft eggshell finish. "Stoner" measures 42 inches high x 40 inches wide | 1,067 x 1,016 mm. Book and stand with packaging weighs approximately 2,000 lbs (907 kg). $75,000.00
As noted on her website, Rihanna (born 1988, Barbados) is a nine-time Grammy Award–winning recording artist, songwriter, actress, philanthropist, and entrepreneur. She has sold 60 million albums and 215 million digital tracks worldwide, making her the top-selling digital artist of all time. Rihanna launched her beauty line Fenty Beauty in 2017, her lingerie line Savage X Fenty in 2018, and most recently her luxury fashion line FENTY in 2019.
Rihanns's first biography is available at the Mendel music library: Rihanna: Barbados world-gurl in global popular culture edited by Hilary McD. Beckles and Heather D. Russell (Kingston, Jamaica : University of the West Indies Press, 2015). ML3930 .R44 R45 2015