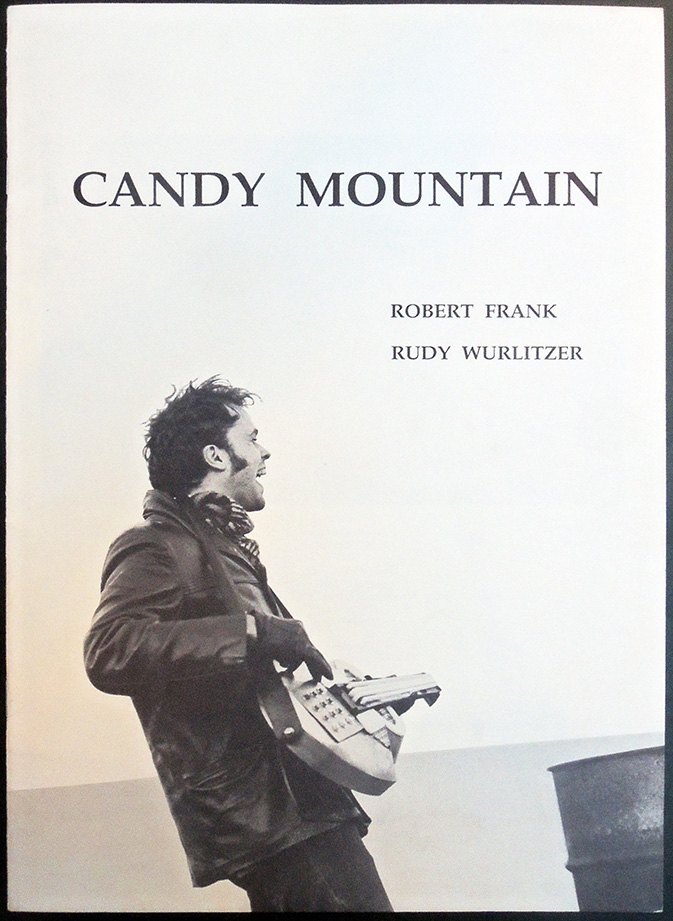 Robert Frank and Rudy Wurlitzer, Candy Mountain (Zurich: Metropolis Film World Sales / Xanadu Film, [1987]). Graphic Arts Collection GAX 2019- in process.
The Graphic Arts Collection recently acquired the original promotional book and program for the film Candy Mountain written by Rudy Wurlitzer and directed by Wurlitzer and Robert Frank. "The film was set in New York City and Cape Breton, Nova Scotia, where both men have homes. It is a road film, based upon the lives and journeys of the collaborators. Music and musicians have played large roles in each man's life; therefore, many of the roles in the film are played by musicians." Both the preview video and the full movie are available on YouTube, linked in below.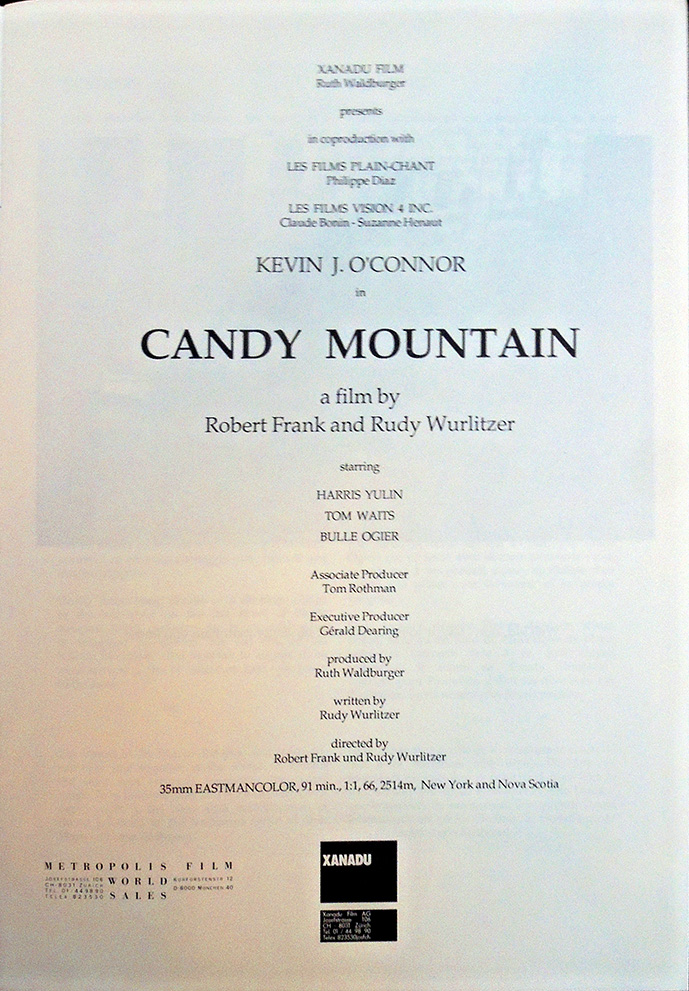 The cast includes Kevin J. O'Connor, Harris Yulin, Tom Waits, Bulle Ogier, Leon Redbone, Dr. John, David Johansen, Rita MacNeil, and Ralph Carney. The booklet offers a synopsis, interviews with Frank and Wurlitzer, a filmography, selected exhibition list and bibliography for both principals, and selected chronology for several of the actors and musicians.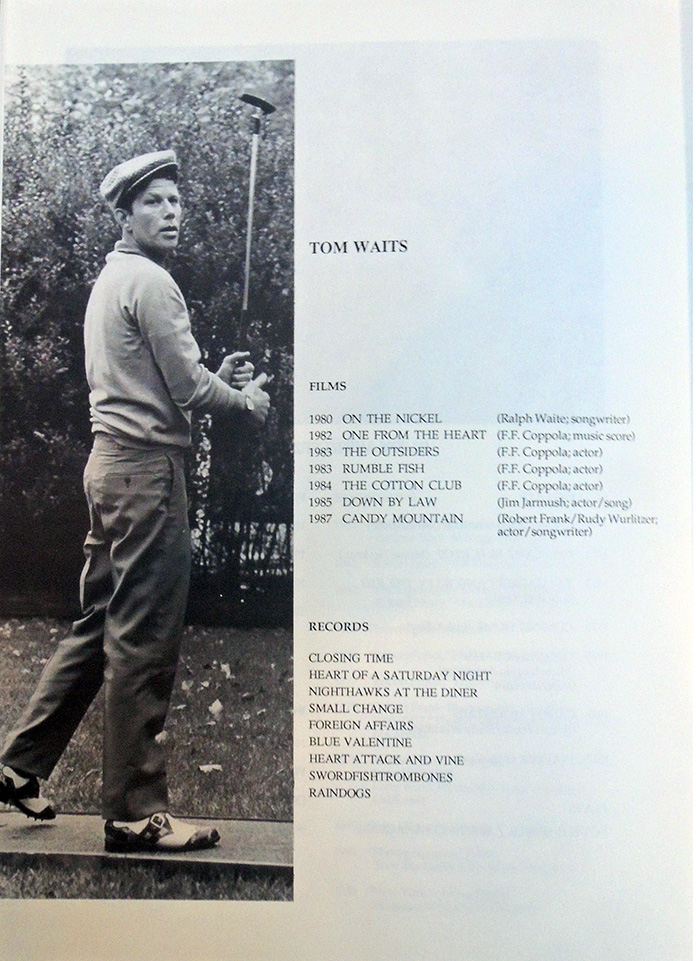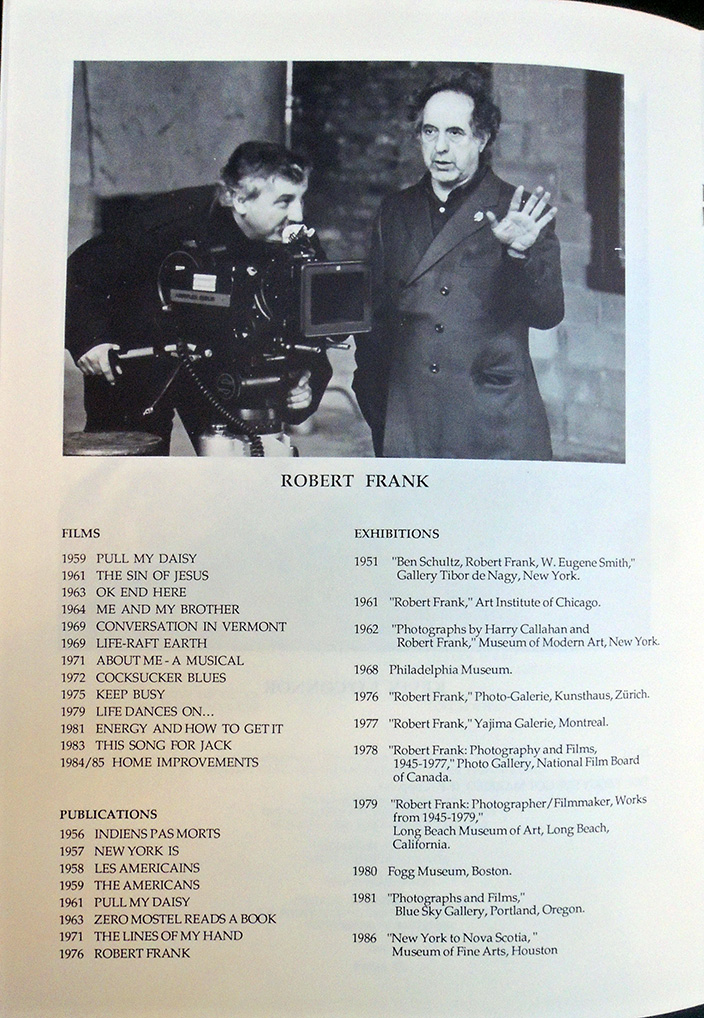 "Review/Film; Hitting the Highway. Candy Mountain directed by Robert Frank, Rudy Wurlitzer" by Caryn James, New York Times June 10, 1988:
In an 80's twist on Jack Kerouac's myth of the open road, "Candy Mountain" presents the least self-reflective hero ever to hit the highway. Julius (Kevin O'Connor) is a sometime guitarist and a persistent con man, hired to track down a reclusive, brilliant guitar maker named Elmore Silk. The directors, Robert Frank and Rudy Wurlitzer (who also wrote the screenplay), set Julius traveling on the fringes of society, for the film asserts, in its lighthearted, unpretentious way, that the spirit of our times can be found in those margins. It turns out to be a sardonic spirit, embodied in Julius's mercenary quest for a guru who refuses to dispense wisdom. …The film avoids oracular statements, so when Elmore says, "Freedom doesn't have much to do with the road one way or another," it takes on the authority of simple truth. "Candy Mountain" … seems to be a small, quirky film, but it easily assumes the weight, ambition and success that many larger films aim for and miss.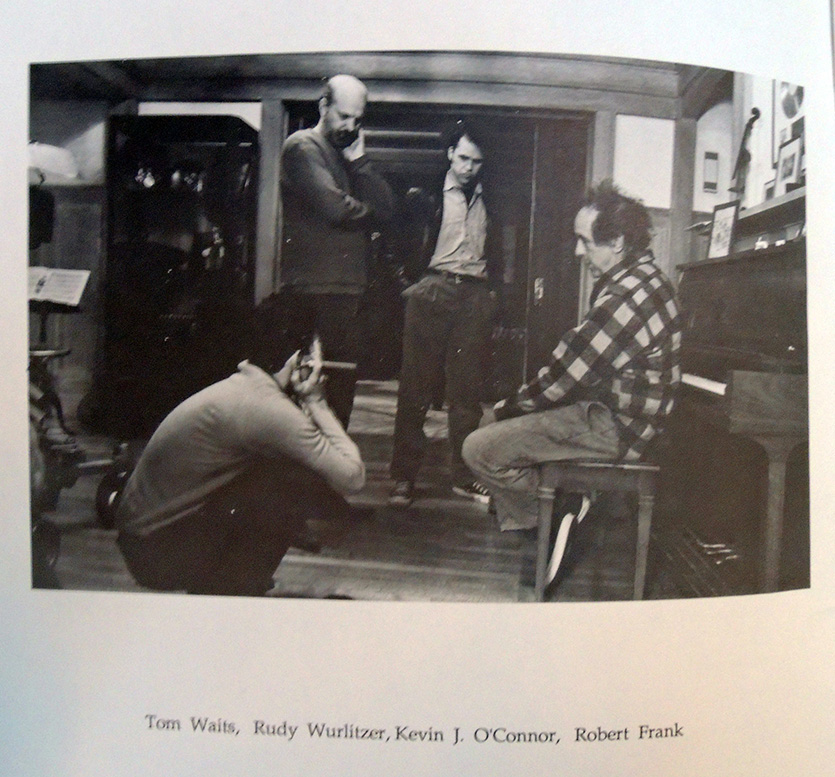 Preview
Film. See 19:58 Waits sings "Once more before I go."