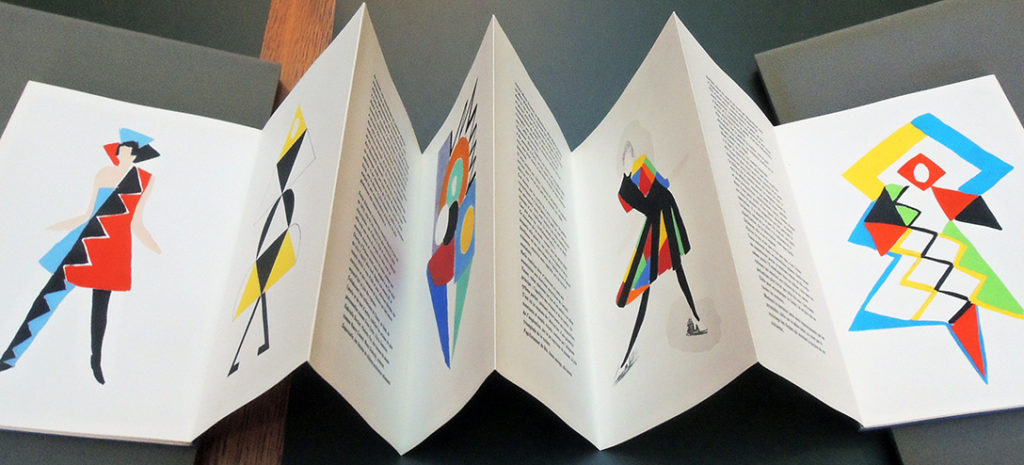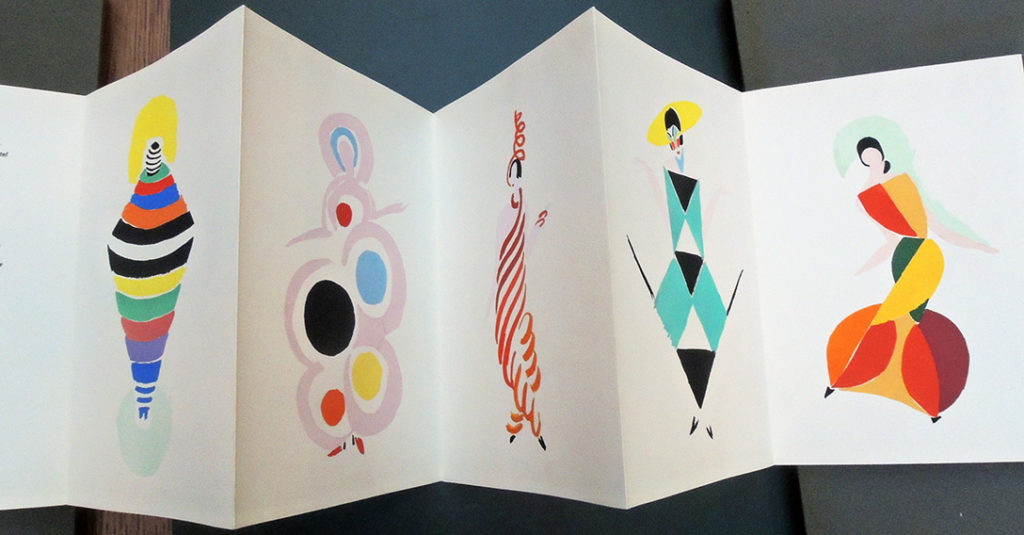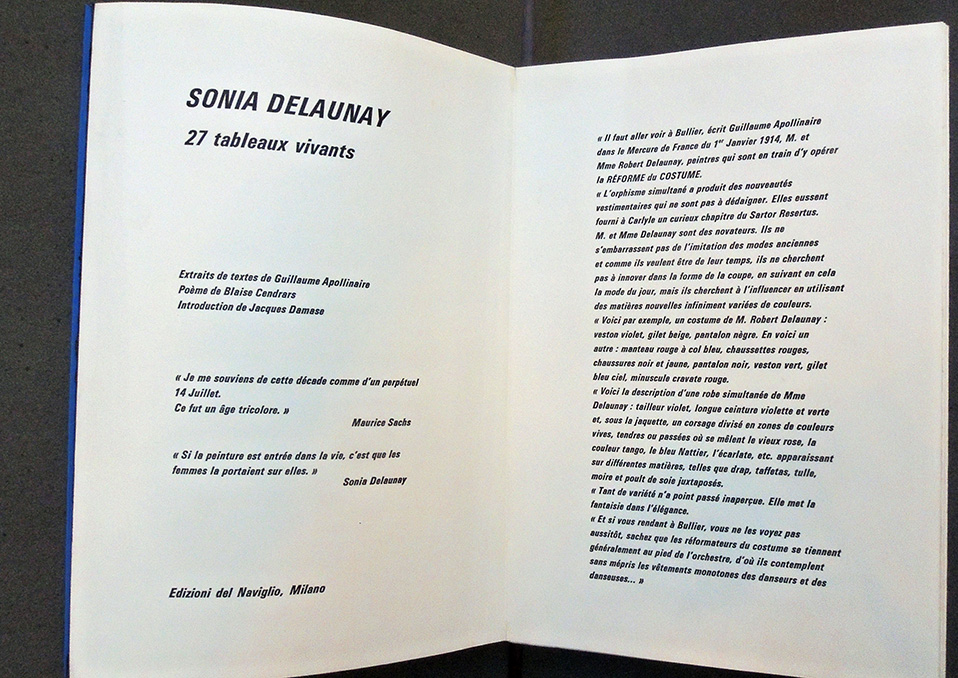 The Graphic Arts Collection has two new book projects with covers designed by Sonia Delaunay (1885-1979), along with her original painted designs. Our expert rare book conservator, Mick LeTourneaux, solved the problem of how to store each painting with the published book by constructing custom clamshell boxes with two compartments.
The first book is Delaunay's 27 tableaux vivants published in Milan by Edizioni del Naviglio in 1969. Pochoir designs on leporello or accordion pages stretch out to form a small exhibition of 27 costume designs created over the 84 year old artist's lifetime. Princeton's book is no. 457 of 500 copies on velin Aussedat, from a total edition of 650.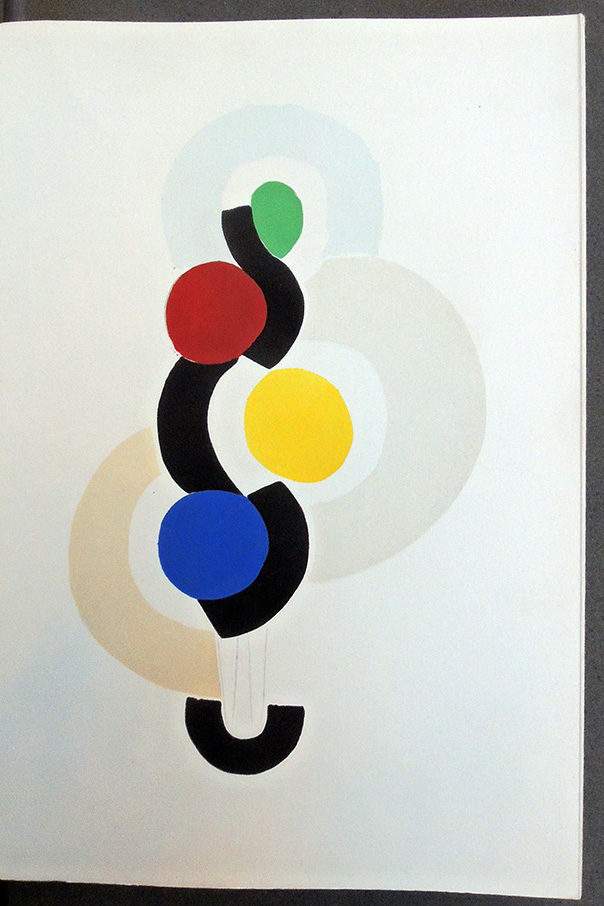 Sonia attracted wealthy clients: a woollen embroidered coat was made in 1925 for the movie star Gloria Swanson, in geometric shades of rich spicy reds, browns and creams. In these fashion creations, straight lines predominate as diamonds and stripes and straight-edged lines turn at right angles. It's as if the excitement of the whirling ballroom has been supplanted by the glamour of the road. But not for long: in the 1930s the curves and wheels and arcs were very much back.

For four more decades Sonia designed fabrics for the Amsterdam luxury store Metz and Co, and latterly for Liberty. She didn't abandon the poets, it must be said. A "poem-curtain" of the time has verses by the surrealist Philippe Soupault embroidered in wool. She made "poem-dresses" – words that walked – and lectured at the Sorbonne on "the influence of painting on clothing design".
https://www.theguardian.com/artanddesign/2015/mar/27/sonia-delaunay-avant-garde-queen-art-fashion-vibrant-tate-modern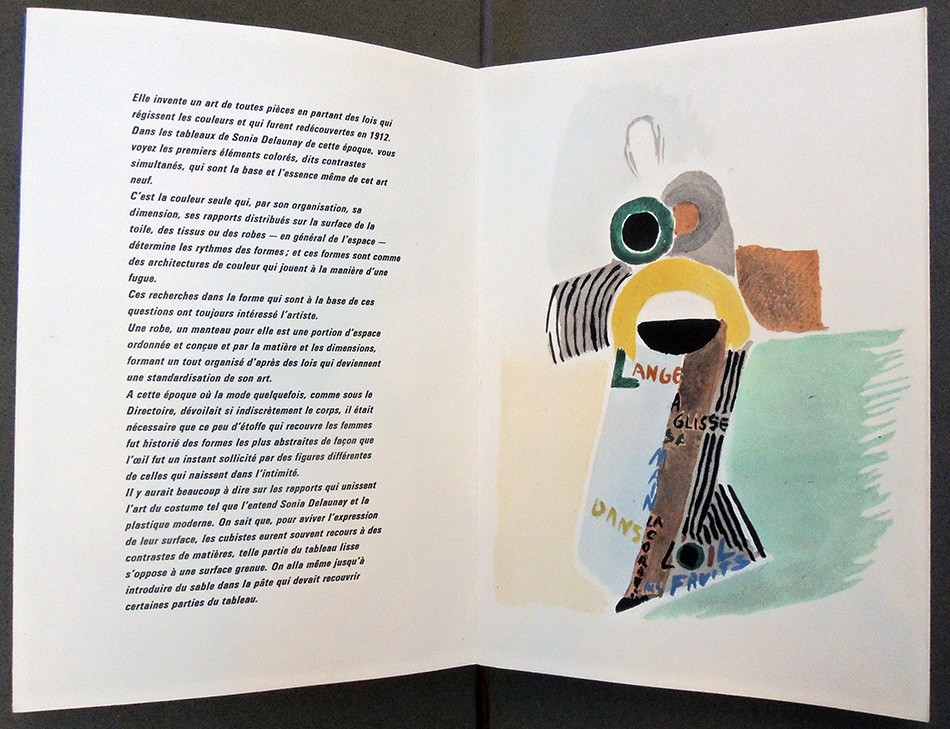 The book is accompanied by two trial designs for the cover along with the painted binding. Inside the covers, Delaunay's work is illustrated with an introductory text from publisher Jacques Damase (1930-2014, who was also the former owner of this volume), extracts from Guillaume Apollinaire (1880-1918), and a poem from Blaise Cendrars (1887-1961), with whom Delaunay had earlier worked on Prose du Transsibérien (1913).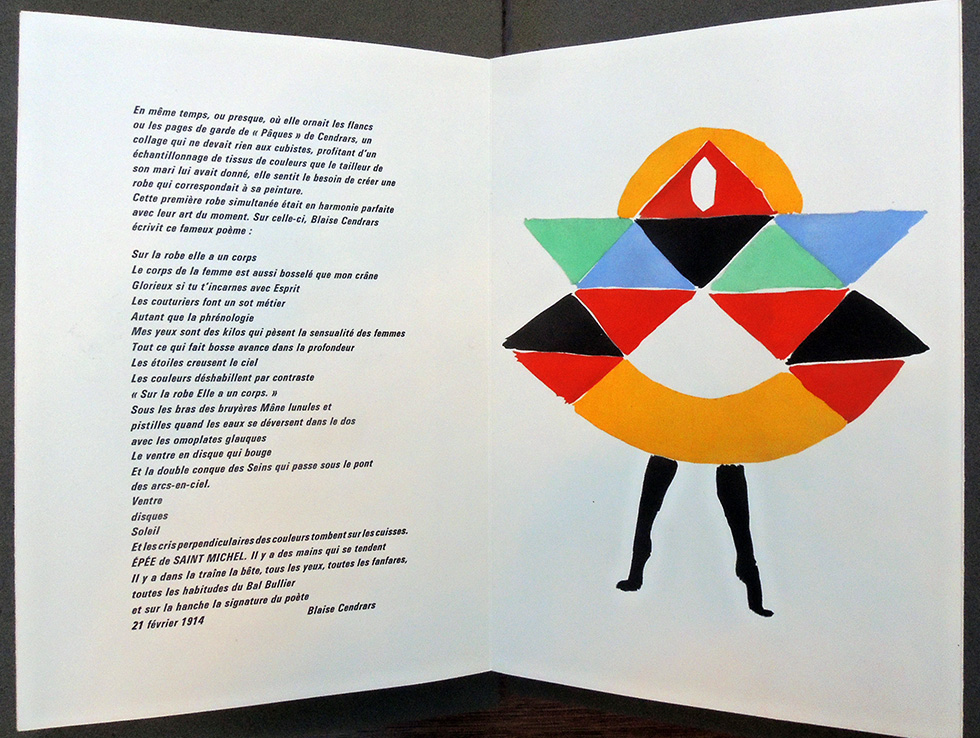 The second book, also from the estate of Jacques Damase and with a painted cover design by Delaunay is André Salmon's Propos d'atelier, published in France 1938–1967. It is also accompanied by a serigraph poster for a 1967 exhibition in Arras, in which the same design from Delaunay re-appears in inverted fashion.